'We really need to kick the carbon habit and stop making our energy from burning things. Climate change is also really important. You can wreck one rainforest then move, drain one area of resources and move onto another, but climate change is global.'
David Attenborough
Dublin Arts and Human Rights Festival
Climate Queens Podcast with Special Guests
Date and Time: Saturday 24 October 2020, Time 3pm
Platform: The podcast will be available on all good podcast platforms including Apple, Spotify, Stitcher and Audioboom.
Category: Podcast from Climate Queens and special guests discussing some of the most pressing issues facing out climate today
Tickets: Open to the public
Booking: View below
Moderator: Clodagh Kelly and Katie Harrington
Artists and Guest Speakers: Mariam Sawadogo, Front Line Defenders, and Clodagh Daly, Climate Case Ireland

Details
Clodagh Kelly and Katie Harrington, hosts of the Climate Queens podcast, will be bringing their much-loved musings and conversation to the Dublin Arts and Human Rights Festival. These best pals will be doing what they do best in discussing some of the most important and pressing issues facing our climate crisis today, whilst also providing tips and solutions to take into our daily lives.
Katie & Clodagh are delighted to announce their special guests Mariam Sawadogo (Front Line Defenders) and Clodagh Daly (Climate Case Ireland). Join the Climate Queens alongside the Front Line Defenders protection co-ordinator Mariam Sawadogo and Clodagh Daly as they delve into a rich discussion about the importance of law in relation to our climate crisis, the link between human right violations and climate breakdown and the biggest barriers facing climate action in Sierra Leone and Ireland today. Mariam and Clodagh also share the change they hope to see over the next decade as we collectively work towards a net-zero world!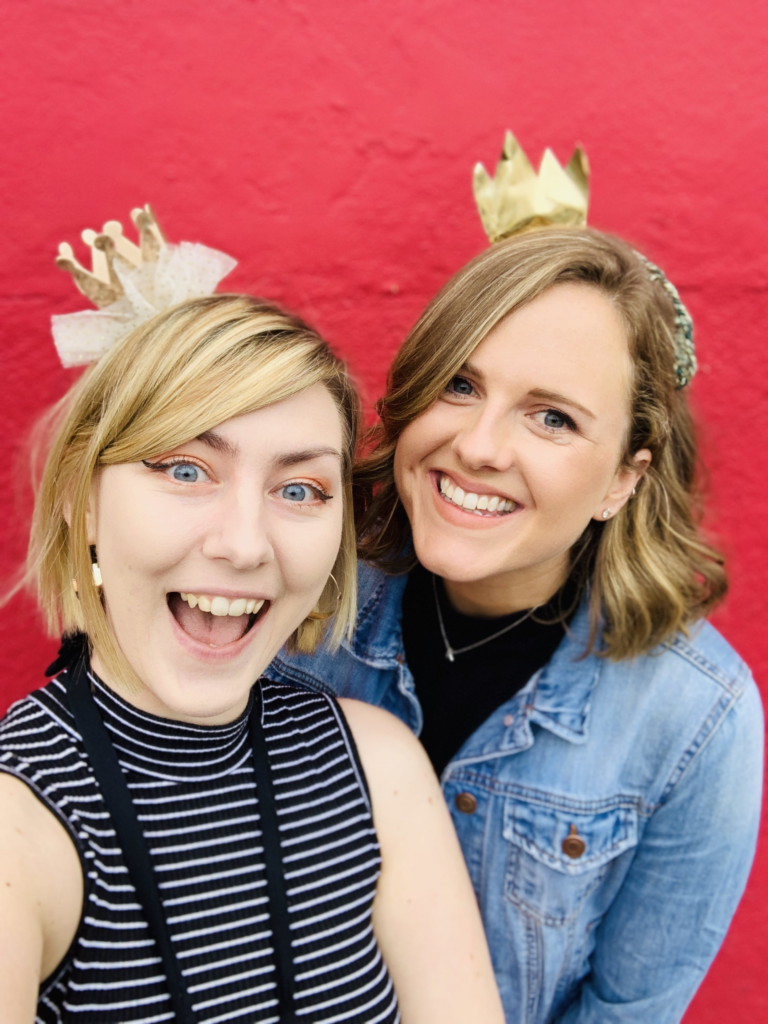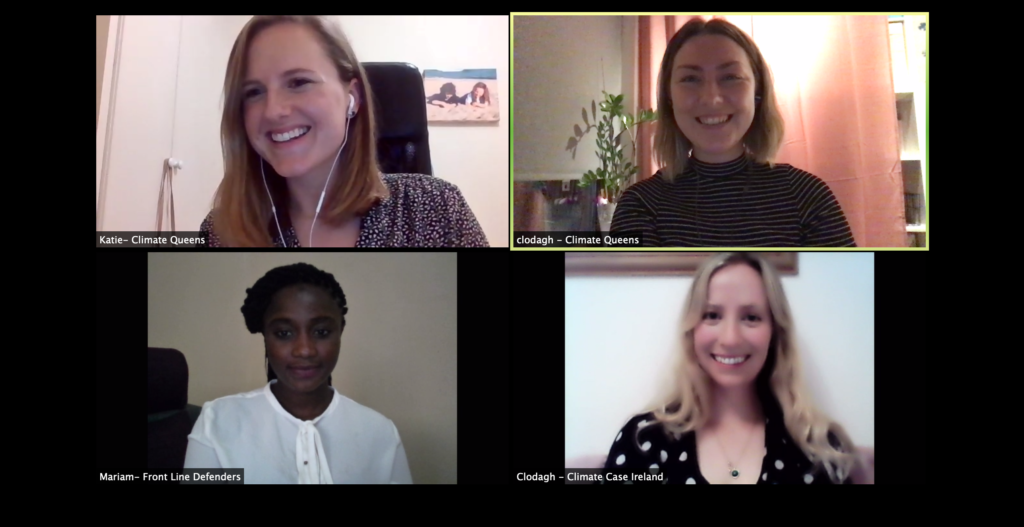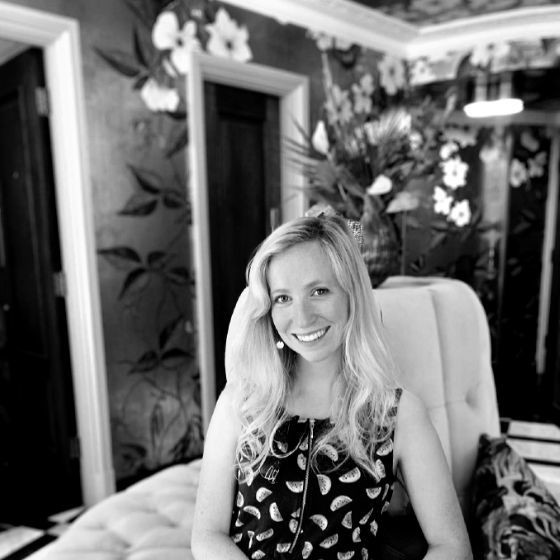 Clodagh Daly is a research assistant with the 'Effective Nature Laws' project based in UCD and she voluntarily coordinates the Climate Case Ireland campaign. Climate Case Ireland is the second case in the world in which the highest national court of law has required a government to increase the ambition of its climate policy, and sets a landmark international precedent for courts around the world to follow.
Mariam Sawadogo is the protection coordinator with Front Line Defenders for Africa.
CLIMATE QUEENS is a podcast series aiming to raise awareness about the effect that we, as humans, are having on our shared planet and what we can do about it. Climate change is a vast subject and can be very overwhelming, but through sincere chats and numerous cups of tea, these two Irish gals are breaking down the facts and providing easy, everyday solutions for their listeners.
Grab your cup of tea / coffee and join us on Saturday, October 24th at 3pm while we chat about human rights and climate justice with our very special guests.
Podcast can be found on all good podcast platforms; Apple, Spotify, Stitcher etc…
Also, check out the Summer Series in collaboration with Front Line Defenders.
Episode 1: Saving the Amazon with Marcelo Cwerner (Brazil) on Spotify.
Episode 2: The Journey of our Plastic Waste with Lay Peng Pua (Malaysia) on Spotify.
Episode 3: The changing Climate of Sierra Leone with Joseph Rahall from Green Scenery on Spotify