'More than ever before in human history, we share a common destiny. We can master it only if we face it together. And that, my friends, is why we have the United Nations.'
Kofi Annan
Dublin Arts and Human Rights Festival
Irish Women UN Special Rapporteurs
Date and Time: Friday 23 October 2020, 4pm
Platform: Discussion hosted by Front Line Defenders
Category: Interviews and Panel Discussion will be live streamed and viewable via Front Line Defenders YouTube and Facebook
Tickets: Open to the public
Booking: View below
Moderator: Noeline Blackwell
Artists and Guest Speakers: Mary Lawlor, UN Special Rapporteur on the situation of human rights defenders; Prof Siobhán Mullally, UN Special Rapporteur on Trafficking in Persons, especially women and children and Prof Fionnuala D. Ní Aoláin, UN Special Rapporteur on the promotion and protection of human rights and fundamental freedoms while countering terrorism.


Details
This event features an online exclusive interview with three Irish women who are advancing human rights on the world stage as United Nations Special Rapporteurs, presented by Front Line Defenders.
The United Nations is an intergovernmental organization that aims to maintain international peace and security, develop friendly relations among nations, achieve international cooperation, and be a centre for harmonizing the actions of nations. Special Rapporteurs are independent human rights experts with mandates to report and advise on human rights, and are a central element of the United Nations human rights machinery.
These three amazing Irish women currently hold important positions within the UN and we will interview them about what drives them, the change they want to bring about and how Ireland can play its part on the world stage. 
Further Information: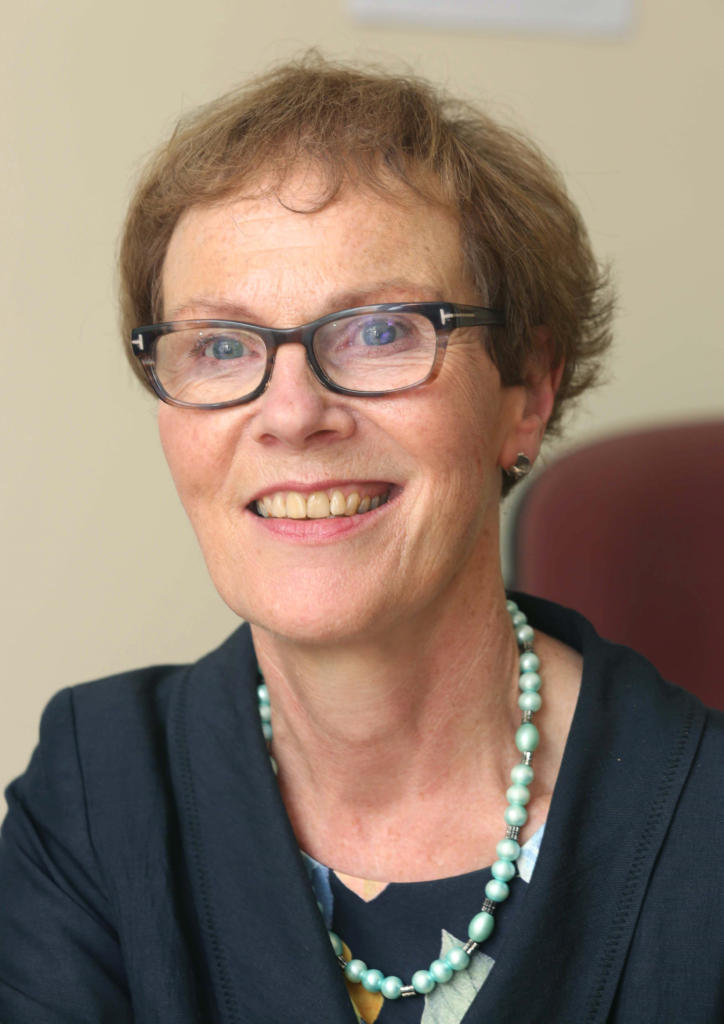 Noeline Blackwell is a human rights lawyer and CEO of the Dublin Rape Crisis Centre, a voluntary organization which works to prevent the harm and heal the trauma of sexual violence. Prior to this, she was for ten years Director General of access to justice organization FLAC, after running a solicitor's practice where she had a particular interest in refugee and immigration issues and in family law.
Noeline has been a member of several statutory and NGO boards, including Front Line Defenders, FIDH, Amnesty International, Irish Section and the Commission on the Future of Policing. She currently chairs the Independent Patient Safety Council and the Child Care Law Reporting Project. She sits on the Department of Foreign Affairs & Trade's Women Peace & Security Oversight Group and its Audit Committee and is a member of UCD's Governing Authority.
Mary Lawlor took up the mandate of Special Rapporteur on the situation of human rights defenders on 1 May 2020. Ms. Lawlor is currently an Adjunct Professor of Business and Human Rights in the Centre for Social Innovation, School of Business, Trinity College Dublin. She is a member of the Advisory Board of the School of Business. She has worked extensively with and on the situation of human rights defenders. In 2001 she founded Front Line Defenders – the International Foundation for the Protection of Human Rights Defenders to concentrate on human rights defenders at risk. As Executive Director from 2001 to 2016, Ms. Lawlor represented Front Line Defenders and had a key role in its development. She was previously the Director of the Irish Section of Amnesty International from 1988 to 2000, became a Board member in 1975 and was elected Chair from 1983 to 1987. Ms. Lawlor is on the Advisory Board of the Centre for Ethics in Public Life, School of Philosophy, University College Dublin. Interview with Mary
Siobhán Mullally was appointed as UN Special Rapporteur on Trafficking in Persons, especially women and children in July 2020. She is Established Professor of Human Rights Law and Director of the Irish Centre for Human Rights at NUI Galway. Prior to her appointment in NUI Galway she was Professor of Law at University College Cork and Director of the Centre for Criminal Justice and Human Rights at the University. Siobhán is also a member of the Permanent Court of Arbitration at The Hague, the High Council of the European University Institute as well as acting as Ireland Country Expert of EU Network of Experts on Free Movement of Workers and Ireland Country representative on the EU Odysseus Network of Experts on Asylum and Immigration Law. She is former president of the Council of Europe Group of Experts Against Trafficking in Human Beings. Previously she acted as a legal expert for the UNDP and chaired the Board of the Irish Refugee Council. Siobhán has published extensively on gender equality, asylum and refugee law, migrant rights, human trafficking, and forced labour.
Fionnuala Ní Aoláin took up the mandate of UN Special Rapporteur on the promotion and protection of human rights and fundamental freedoms while countering terrorism in 2017. She is concurrently Regents Professor and Robina Professor of Law, Public Policy and Society at the University of Minnesota Law School and Professor of Law at the Queens University, Belfast, Northern Ireland. Professor Ní Aoláin is the recipient of numerous academic awards and honours including the Leverhulme Fellowship, Fulbright scholarship, the Alon Prize, the Robert Schumann Scholarship, a European Commission award, and the Lawlor fellowship. She edited the Oxford Handbook on Gender and Conflict (2017) and has published extensively in the fields of emergency powers, conflict regulation, transitional justice and sex based violence in times of war.
Previously, Professor Ní Aoláin was a representative of the prosecutor at the International Criminal Tribunal for the Former Yugoslavia at domestic war crimes trials in Bosnia (1996-97). In 2003, she was appointed by the Secretary-General of the United Nations as Special Expert on promoting gender equality in times of conflict and peace-making and in 2011, as consultant jointly by the Office of the High Commissioner on Human Rights and UN WOMEN to prepare a Study on Reparations for Conflict Related Sexual Violence. She served on the Irish Human Rights Commission from 2000 to 2005, is an elected member of the Executive Committee of the Administration of Justice in Belfast, and is also a member of the Irish Council for Civil Liberties.