Eascair – The Black Irish Renaissance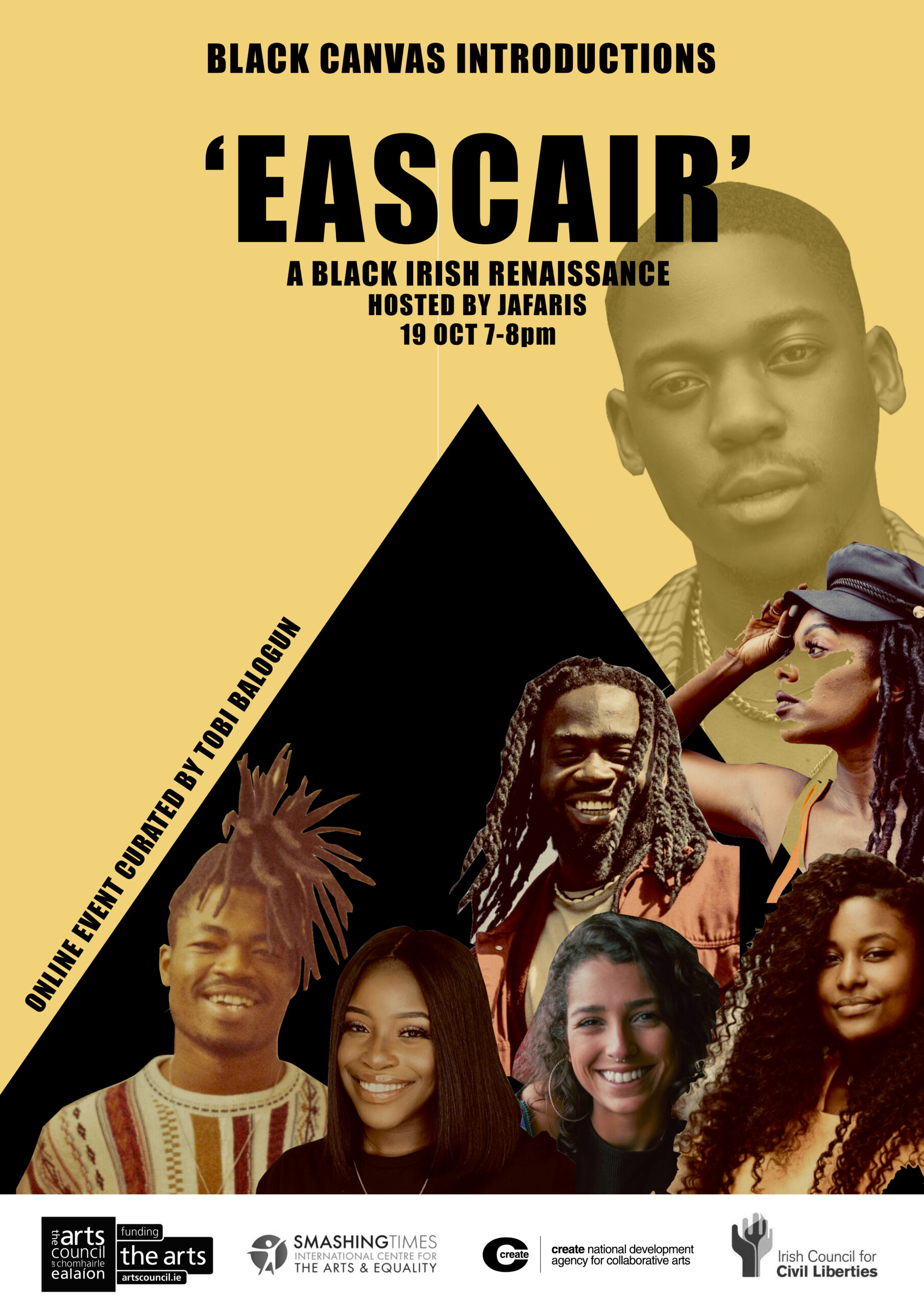 Eascair – The Black Irish Renaissance
Event Categories:
October 19, 2021
@
7:00 pm
–
8:00 pm
IST
Panel discussion highlighting Ireland's thriving but underrepresented Black-Irish creative scene and exploring how race and identity have influenced them. Hosted by Tobi Balogun. This work has emerged from the AIC Bursary Award 2020: Collaborative Arts and Human Rights which was offered by Create, the national development agency for collaborative arts, in partnership with the Irish…
Book Your Place
This event will also be streamed live on the Smashing Times Facebook page
Artists
Percy Chambaruka (Jafaris)
Tobi Balogun
Favour Odusola
Vithória Escobar
Lucille Aires
Lapree Lala
Kareen SK
Full Event Details
Covid created a moment of pause.
This pause triggered a lot of social movements, allowing us as a community to reflect internally and on our environment. The response from arts organisations and the Arts Council show that we don't have the same historical contexts as in other parts of Europe and the UK in terms of the relationship to colonialism. This allowed a jumping off point for artists to have conversations that Ireland has never had before.
Conversations have been held within ourselves and our communities and while we welcome those organisations and their response and the renewed funding streams and opportunities, as a community we have to make sure that this is not a short-lived situation and ensure we can capitalise on the opportunities made available and grow from this point.
It's a really young community, second generation and in terms of the arts it's just happening now and happens to coincide with recent social events. How can we shift consciously as a community?
Brought to you by Tobi Balogun as part of the Black Canvas initiative, in collaboration with Create and Smashing Times, Eascair is a showcase of emerging Black/Irish Artists, showcasing new voices and directions within their own work and discussing growth within the Black-Irish Arts industry.
This work has emerged from the Bursary Award which was supported by the Arts Council's Artist in the Community This work has emerged from the AIC Bursary Award 2020: Collaborative Arts and Human Rights which was offered by Create, the national development agency for collaborative arts, in partnership with the Irish Council for Civil Liberties, and funded by the Arts Council's Artist in the Community (AIC) Scheme, managed by Create.
Speaker Biographies: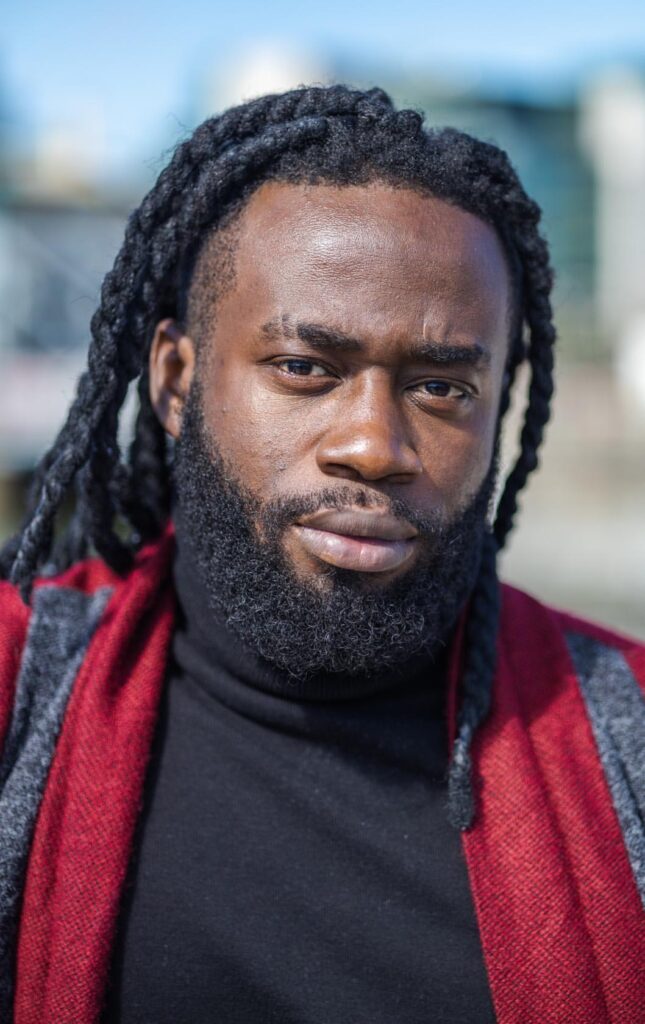 Favour Odusola
Favour Odusola (Proud African King) is a thespian, a dedicated and passionate individual and a face that portrays the average African dancer with the zeal to learn and explore. Originally from Lagos, Nigeria, Favour is currently based in Dublin, Ireland. Favour is very adventurous, looking for new ways to use dance as a tool to be of relevance. Learn to live and be free while doing so. Say no to back talk, improve love and enjoy life one at a time. Favour believes that dance is a tool for social integration, education, proper implementation and love but only if used right. This is his plan. To use dance to make others understand even when they don't want to. Teaching without really lecturing. Favour is everything in a dancer and more. Educated, zealous, a thinker, playful, genius, dangerous and unpredictable. Looking for new ways to innovate at the same time create a platform and structure for both the young, experienced and inexperienced so they understand how important dance as a tool and career is and should not be taken for granted.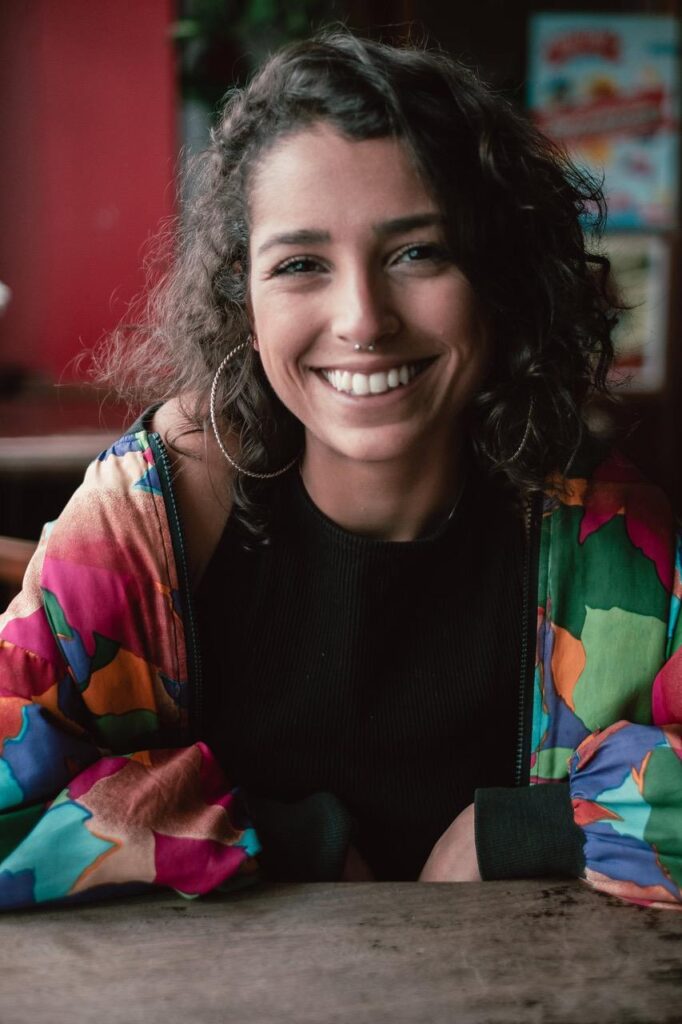 Vithória Escobar
Vithória is a Brazilian artist based in Dublin and a professional member of Dance Ireland. She works across several contexts of dance and visual arts. As a dancer, she has collaborated with artists in Ireland across several contexts, from commercial work to cultural initiatives. Recently, she facilitated a Dancehall Workshop with Go Dance For Change as part of IMMA Outdoors. In 2020, she performed at the Social Inclusion Week, sponsored by Dublin City Council/NEIC in partnership with Five Lamps Arts Festival, promoting connections between Irish/Brazilian communities. She also performed at SimSimma New Year's Eve 2020 and the UCD Festival in 2019. As a visual artist, Vithória combines painting and photography. "Afrobrasilidades", her recent collaboration with Alessandra Azevedo, produced, painted and shot by her, was featured in the Spoken Black Girl Magazine Issue 3: Diaspora.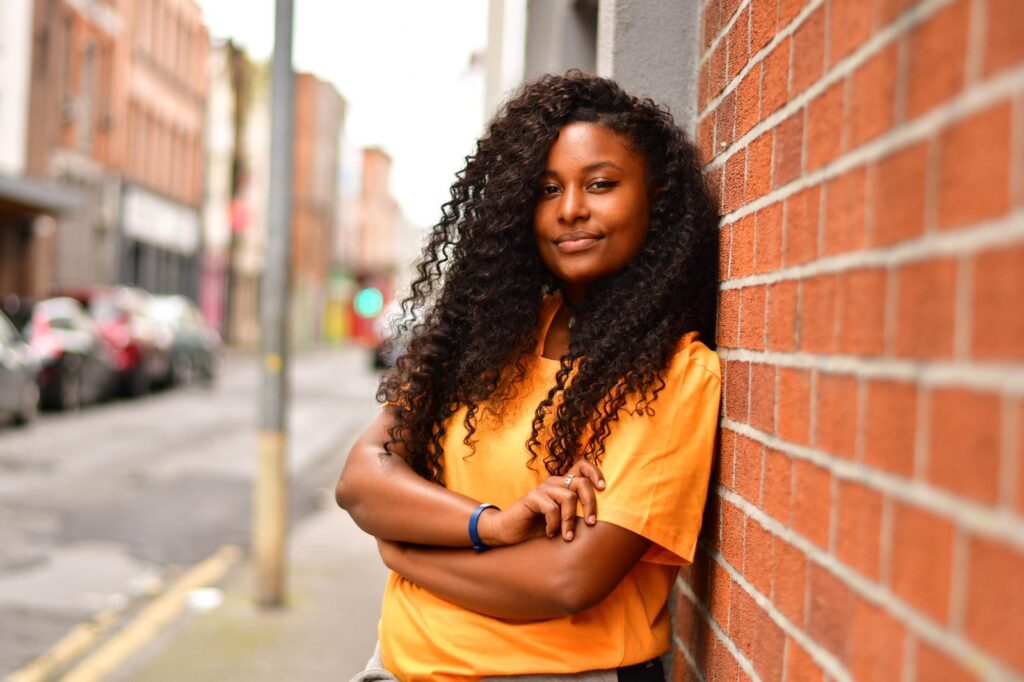 Lucille Aires
I've been teaching since the end of 2018. My professional dance journey started in Dublin, Ireland, where I taught Dancehall, Afro and Choreography. I have worked with students from all over the world and since the start of the pandemic I have taught more than 100 live classes. I currently teach with European based companies such as Go Dance for Change, Dance it Out Ireland and Struttin in Ireland and Twerkafterwork in the UK. I have taught in-person classes in Ireland, Brazil and Turkey. Dancing is not only about steps or choreography, and I bring this philosophy to my classes by always highlighting the cultural and historic aspects of the dances. I was the organizer of Ireland's first Dancehall Intensive in 2020 and also participated in the organization of two international live showcases, one of which raised more than €500 for the Children's Cancer Centre of Lebanon. I have learned Dancehall and Afro straight from the source with Jamaican and African teachers. I am the founder of the World Fusion Crew based in Dublin with 13 members from 6 different nationalities.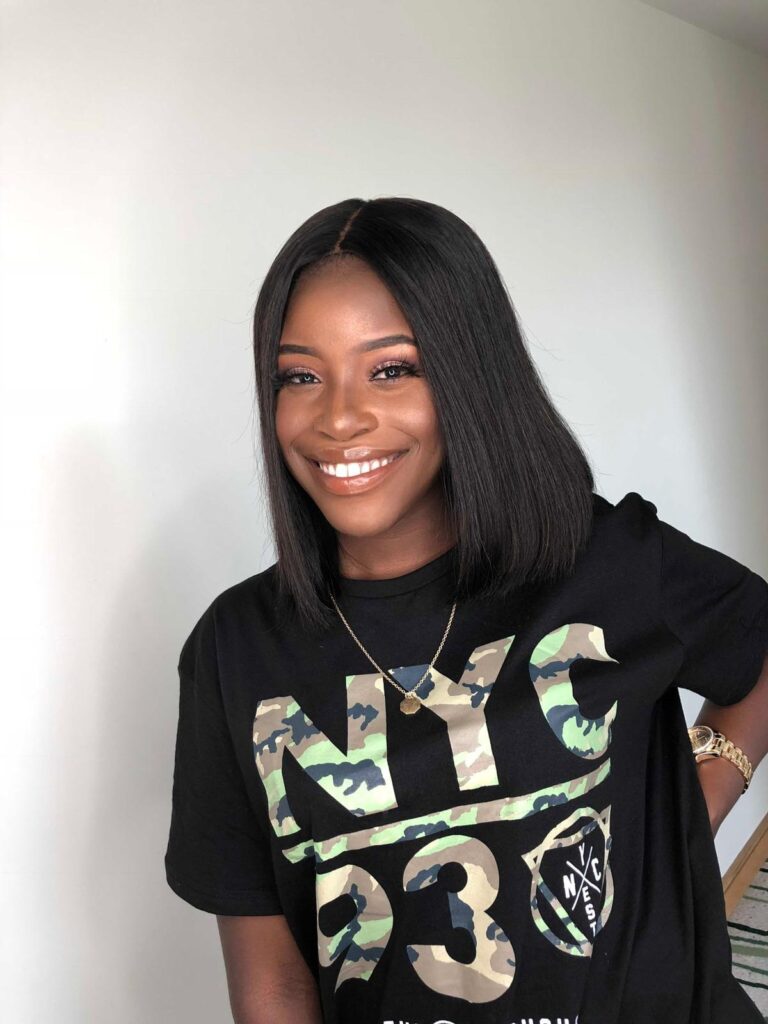 Lapree Lala
Lapree Lala is a Galway based Afrodance Dancer/Instructor/Choreographer in Ireland. As CEO of Dublin based company, Southside Moves, Luntu has regularly taught and collaborated for the past three years with many individuals from the scene, hoping to spread awareness and understanding of Afro culture in Ireland. She has worked with companies such as Google, Twitter and Facebook, and has performed at Electric Picnic as well as for artists such as Naira Marley, A-Star and Headie One.
Kareen SK
Kareen SK was born in France where she mostly grew up, with both parents from the Caribbean islands of Guadeloupe and Dominica, where she also spent half of her life all together. Dancing is a transmitted passion and she loves creating.
She started her dance journey back in Paris where she was part of a 'GwoKa' and 'Bélè' band, (traditional Caribbean rhythms from Guadeloupe and Martinique) as a dancer, a drummer, and a coach for 14 years before landing in Cork.
SK VYBZ sessions are allowing space to tone up, burn calories, learn foundation steps and have fun dancing on MOVING Afro-Caribbean beats, owning the dance-floor through short routines! Afro-Caribbean cultural enhancement and education , Health, passion, positive ENERGY release, and self confidence growth are Kareen's daily motives, her lifestyle values. So Buckle up and get ready!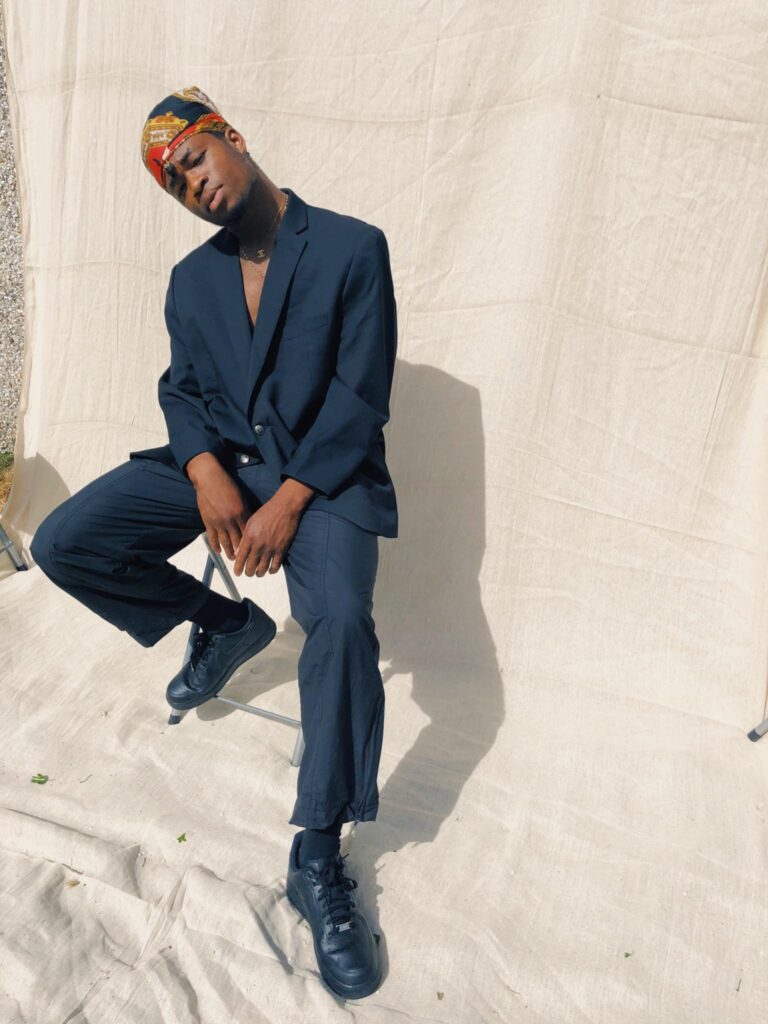 Tobi Balogun
Tobi Balogun is a Dublin based multidisciplinary creative specialising in dance and fashion. Tobi has garnered tremendous experience in styling, visual merchandising, brand consultancy, direction. Clients include Arnotts, Selected Homme, Reiss, Dublin Vintage Factory. As a Dance Artist, Tobi is a professional member of Dance Ireland. With a background in Hip Hop and other forms of Street Dance he has won international competitions and continues to mentor youth dance groups nationally through weekly classes and workshops. Over the last three years he has danced and performed regularly in several projects with various companies including EMERSION (2016) choreographed by Matt Szczerek which was performed as part of OIL&WATER (2016), a collaboration with Cathy Coughlan (HAVOC), supported by The Arts Council and South Dublin County Council. In April 16 as part of the ensemble for LAOCHRA choreographed by David Bolger. In September 2016 he performed as part of the cast for TRANS-BORDER choreographed by Matt Szczerek in collaboration with HAVOC for the launch of IN CONTEXT 4, South Dublin. In 2018 as a founding member of Human Collective he performed in the new piece titled FABLE at Dublin Fringe Festival at Project Arts Centre. The work was nominated for a Best Ensemble Award. In 2019 he completed a residency in Dance House with Human Collective, mentored by Elon Hoglund of Tentacle Tribe. He is creating a piece to be performed at Dance2Connect, a 3 day Urban Dance Festival at The Civic Theatre, South Dublin, Funded by the Dublin Arts Council. Within his work he focuses on evocative storytelling and the embodiment of life experiences, on the politics of the black body, and his work always searching for ways to show new perspectives and express and heal through movement and film. Currently he is in the research phase of a collaborative Arts project titled Black Canvas, focused on addressing expanding points of access for young adults who do not identify as professional artists, but have expressed a strong desire to engage with the sector; to examine the barriers for Black communities in establishing meaningful and ongoing engagement with the arts. Supported by Create and The Arts Council of Ireland. This work has emerged from the Bursary Award which was supported by the Arts Council's Artist in the Community Scheme managed by Create, the national development agency for collaborative arts.
Jafaris
Dublin based hip-hop artist Jafaris is one of Ireland's most exciting rising stars. Musically, his uncompromising fluency of expression means he is as exciting as he's ever sounded. His flirtation with nostalgic nineties hip hop and pure, contagious happiness lifted the lid on a singular talent, earning him his place as one of Ireland's foremost players of the new generation of the Irish hip-hop. In 2017, Jafaris hooked up with Diffusion Lab, a music production hub and artist management agency that's seen a whole bunch of remarkable talent come through its doors. Since joining the team, the triple threat – rapper, actor and dancer – has gone on to become a knockout performer. His debut album, Stride, was release in 2019 and was well-received by critics. Stride was shortlisted for the Choice Music Prize of Irish Album of the Year.
Jafaris featured on Joy Crookes' single Early which topped the UK's Asian Music Top 40 chart performed it on 'Later…with Jools Holland'. Jafaris released his second EP I Love You But I'm In A Bad Mood on 6 November 2020. Since the release of his debut album Stride, Jafaris has seen huge support from Radio 1 (Annie Mac), Kiss, Spotify and press, including NME who described Jafaris as one of the most exciting new prospects from Irish rap's rising wave.
Create
Create is the national development agency for collaborative arts. Our work initiates cross-sectoral national and international partnerships which support artists and communities to co-create work of depth, ambition and excellence.
Our mission is to lead the development of collaborative arts practice by enabling artists and communities to create exceptional art together.
As a resource organisation we offer supports for artists working in social and community contexts. These include professional development, mentoring, project development support, commissioning and project opportunities as well as research and training. We also manage the Artist in the Community Scheme for the Arts Council.
Create believes that by working together, artists and communities can purposefully explore how collaborative arts engage in distinct, relevant and powerful ways with the urgent social, cultural and political issues of our times.
What We Do
Create supports artists in making exceptional art with communities in the broadest sense
Create supports artists in an open-ended approach to the artistic process and art making – as co-creators with different partners and audiences
Create encourages ways of making art that take place primarily outside of the traditional gallery or theatre space
Organisations and Funders