Gathering on the Pond
Recurring event
see all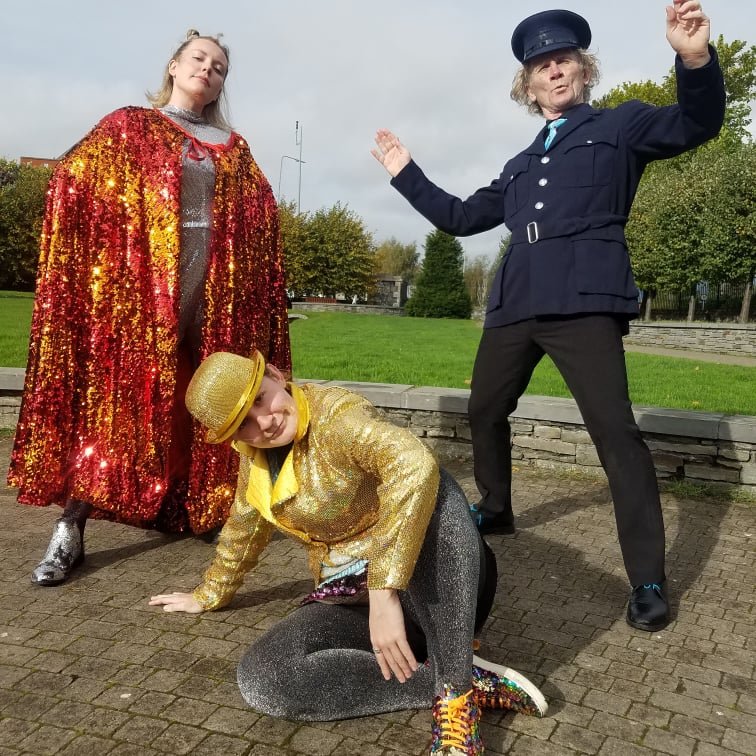 Gathering on the Pond
Event Categories:
October 22
@
1:00 pm
–
2:00 pm
IST
A fun, theatrical show about biodiversity, climate change, and climate justice
Book Your Place
Artists
Michael McCabe, actor and choreographer
Niamh McPhillips, actor
Maeve Bradley, actor
Mary Moynihan, writer
Full Event Details
A dazzling storytelling performance suitable for families that is fun, magical and sparking. A theatrically staged fusion of story, colourful costumes and fun moments intersected with dialogue and song on science, community connections and the environment, and a love of dreams!
Professor Magpie Lovelace arrives at Dun Laoghaire in a panic. It's her first night in her new role as Choir Director and she's late. Well, she travelled there on the infamous number 16 bus, so say no more. A young scientist, a bus conductor, the dawn chorus and big dreams and especially . . . the right to dream of a better world! What will happen next?
An original show created by Aoife Reilly, Mary Moynihan and Michael McCabe, produced by Smashing Times for the Dublin Arts and Human Rights Festival.
Artist Biographies:
Michael McCabe is a performer, theatre director, movement choreographer, facilitator and arts therapist. He is a graduate of the prestigious Ecole Internationale de Theatre Jacques Lecoq, Paris, France, and The Gaiety School of Acting, Dublin, Ireland.
His theatre appearances include The Drowning Room (Project Arts Centre), Borstal Boy, The Risen People (The Gaiety Theatre), A Christmas Carol, The Ginger Ale Boy (Corcadorca Theatre Company), Lives Worth Living (Graffiti Theatre Company), Good Evening Mr Joyce (Samuel Beckett Centre), Diarmuid agus Grainne, An Bradan Feasa, The Libertine, New World Order (Iomha Illdanach Theatre Company), Promises, Promises (Project Arts Centre), A Day With Daghdha (Daghdha Dance Company), Macbeth, Six Characters in Search for an Author, St. Joan, Ariel (all at the Abbey Theatre), Wheel, Jeckyll and Hyde (Dublin and Prague Fringe Festivals), Resist /Surrender (Dublin Dance Festival), and Where The Shoe Pinches (The Pavilion Theatre). He was clown co-ordinator for 35 clowns and appeared in Barabbas Theatre Company's production, City of Clowns, at the Dunamaise, Junction and Eargail Arts Festivals, and The Complex, Smithfield and appeared in Pagliacci at The Everyman Place Theatre, as part of Cork Midsummer Festival.
His television and film appearances include Aristocrats (BBC), Ireland:1848, (RTE), Window (IFI), All God's Children (RTE/IFI), Nationwide (RTE). In 2021, Michael will appear in Bean Sidhe, Sweetcake, and Sodium Party, a new feature film directed by Michael McCudden.
Directing credits include: The Dead Woman's Son (Smock Alley Theatre), A Wonderful Life, Peter Pan's Cirque D'Imaginaire (TU Dublin Theatre), Showcases 2017-2019 (The New Theatre) and in 2020, The Grimm Tales (Smock Alley Theatre). Recent appearances include Footfalls, The Journey Home, and in Mermaid Arts Centre for Culture night on a work-in-progress, His Left, Her Right, supported by Mermaid and Wicklow Arts Office.
Michael has an M.A. (Honours) in Dramatherapy from the National University of Ireland, Maynooth, an M.A. in Modern Drama Studies from University College Dublin, and a B.A. (Honours) in Communication Studies from Dublin City University. He has directed theatre work in the HSE, the Dyspraxia Association of Ireland, Trinity College Dublin, St. Michael's house, and with other special needs organisations and schools with a focus on developing the potential of theatre for working with diverse groups.
Michael has been working as a Movement Director, teaching extensive movement classes for actors at the Conservatory of Music and Drama, TU Dublin, the National Association of Youth Drama, Ringsend Institute, the Department of Performing Arts, Bray Institute of Further Education, and The Gaiety School of Acting (full time course).
Michael is a resident artist with Smashing Times International Centre for the Arts and Equality and works with Smashing Times as a performer, director and arts facilitator on a range of projects from Acting for the Future to Legends of the Great Birth to State of the Art. His theatre company, Ruaille Buaille, is building a physical theatre ensemble style based on the techniques of Jacques Lecoq, Anne Bogart, and Arianne Mouchkine. Michael was movement director on The Merchant of Venice, at Mermaid Arts Centre, and on the world premiere of Guerilla Days in Ireland World premier in Cork last year, due to open in The Olympia Theatre, Dublin on September 3rd.
Michael is a graduate of National University of Ireland, Maynooth, (M.A. Dramatherapy, 2.1 Honours), and was awarded a scholarship to train with internationally renowned theatre director Anne Bogart in New York. Bursary awards include South Dublin County Council, Irish Actors Equity, and The Arts Council.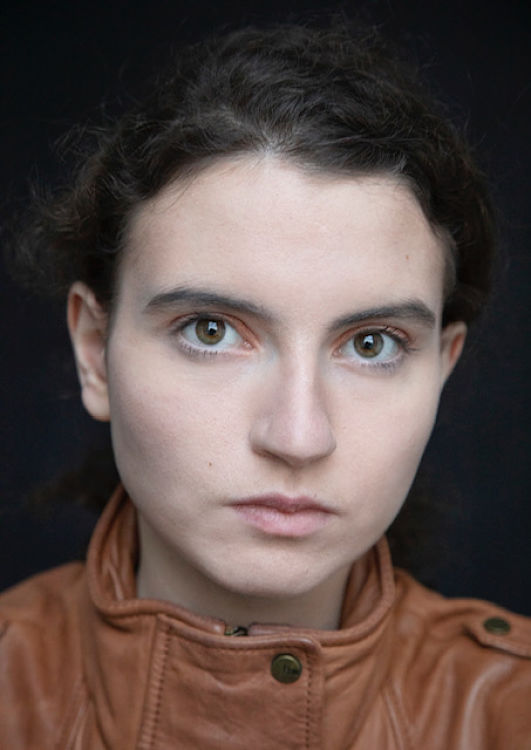 Niamh is from Co. Monaghan and lives in Dublin. While studying at TU Dublin Conservatoire Of Music and Drama, she graduated with a BA in Drama (Performance). Her final year production was Caryl Churchill's play of 'LOVE AND INFORMATION' directed by Ronan Phelan. She recently performed as Inga Ingram in the world premiere of 'Looking At The Sun' by Emily Bohannon at the Smock Alley Theatre and Civic Theatre. Niamh has worked in several different forms of drama such as Dance, Audio and Opera. She is an alumna of the Monaghan Youth Theatre. She has performed in visual artists Lisa Freeman's 'Slipped, Fell and Smacked my face off the dance floor' and Jesse Jones' 'The Tower'. She collaborated on CoisCéim Broadreach's project: BUILDING SPACES OF POSSIBILITY which saw her work with choreographer Muirne Bloomer and Dr. Niamh Shaw.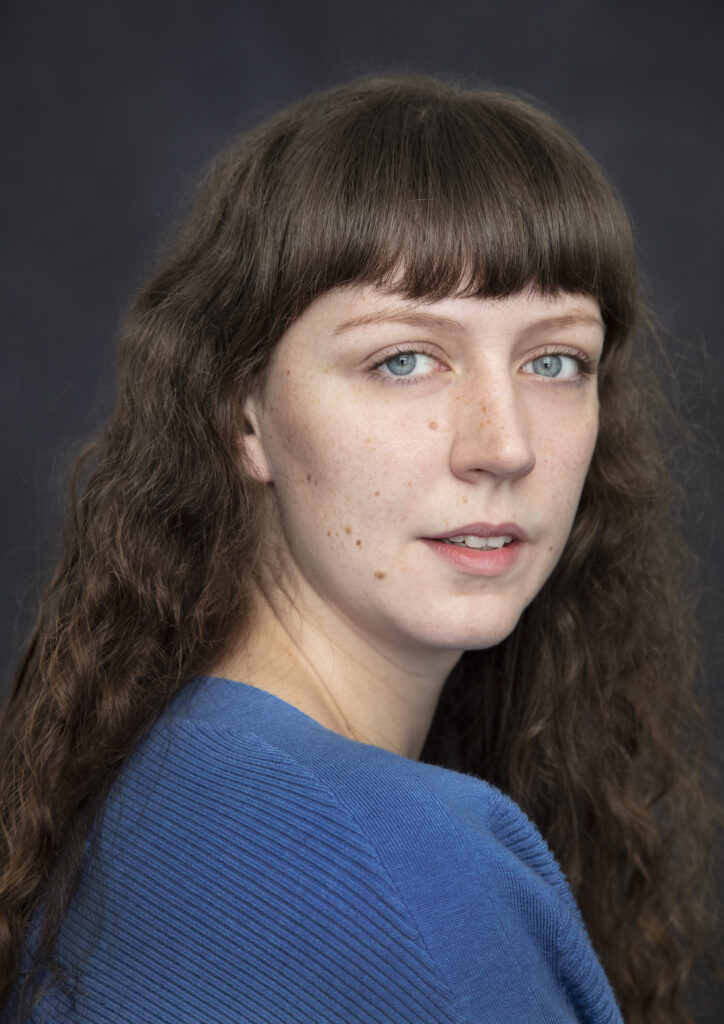 Maeve Bradley is an actress from Co. Tyrone and a 2021 graduate of The Lir Academy Dublin.
Her recent credits include This, That and The Other – Cork Arts Theatre, BBC Northern Ireland Radio Drama – The Heiress and The General, Krabat- Common Crow Theatre, Gulliver's Travels- The Lyric Theatre Belfast and Les Miserables- The Grand Opera House Belfast.
During her time at The Lir some of Maeve's most memorable roles include Olga in Summerfolk -directed by Tom Creed, Flaminia in Everybody loves Sylvia- directed by Wayne Jordan, Mother Victoria in Eclipsed- directed by Caroline Byrne, Antigone in Burial at Thebes- directed by Caitríona Mclaughlin and The mother in Machinal- directed by Holly Griffith.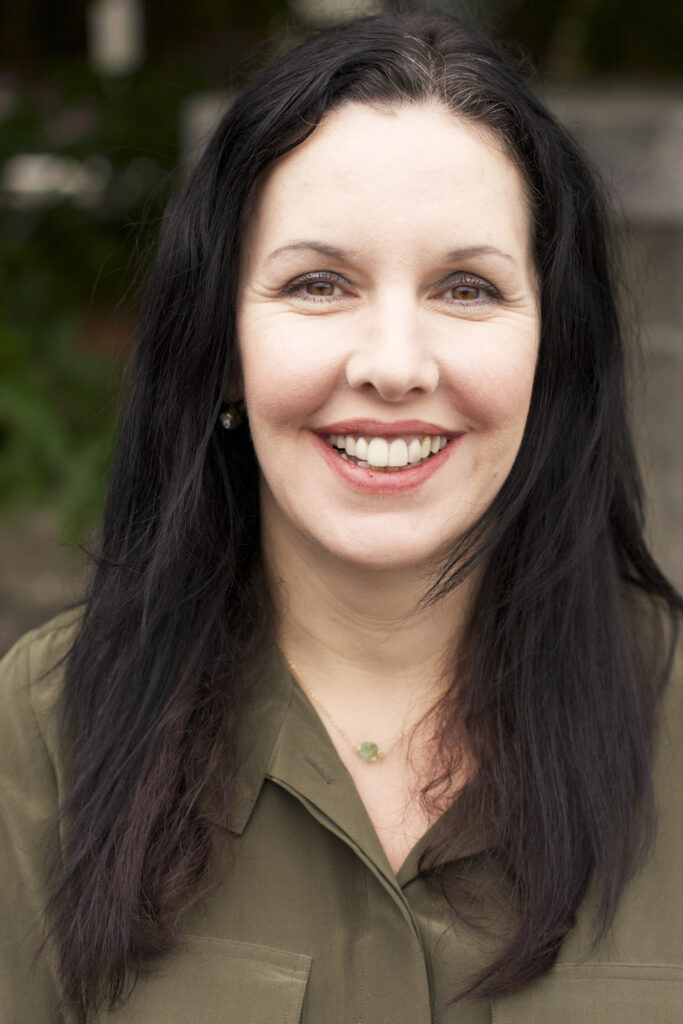 Mary Moynihan, MA, is an award-winning writer, director, theatre and film-maker, an interdisciplinary artist and Artistic Director of Smashing Times International Centre for the Arts and Equality, incorporating Smashing Times Theatre and Film Company and the Smashing Times Youth Arts Ensemble. Mary is Artistic Curator for the annual Dublin Arts and Human Rights festival implemented by Smashing Times and Front Line Defenders in partnership with organisations including Amnesty International, Fighting Words, ICCL, NWCI, Irish Modern Dance Theatre and Poetry Ireland, funded by The Arts Council. The aim of the festival is to showcase and highlight the extraordinary work of human rights defenders in Ireland and around the world, past and present, and the role of the arts and artists in promoting human rights today. The festival creates a space to share, celebrate, remember and promote the arts for human rights, bringing together artists, activists, communities, citizens, families and all those interested in using the arts to promote and celebrate equality for all.
Mary specialises in transformative arts practice, using interdisciplinary, socially-engaged arts practice to promote equality, human rights, gender equality, diversity and peace, developing cutting edge arts-based projects with a range of organisations in Ireland, Northern Ireland and across Europe. The work takes place at local, national and international levels, connecting citizens to the arts, human rights, climate justice, gender equality and peace.
Mary's artistic practice encompasses the fields of theatre, film, poetry, writing, digital art, and curatorship. In 2021 Mary ran 'State of the Art: Nation State as Both Violator and Protector of Human Rights', a year-long project funded by The Arts Council, leading 14 other artists through the process of collaborative practice across artforms. Through this project, 28 artworks were created, including visual art, video art, poetry, theatre performances, a film installation, a visual art exhibition, and a dance and performance showcase.
Mary's work is underpinned by a rights-based approach and a commitment to artistic excellence and social engagement. Mary has a focus on using historical memory in her artistic practice as inspiration for the creation of original artworks across a range of mediums, remembering stories of ordinary yet powerful women and men from history and today who stood up for the rights of others.
As Artistic Director of Smashing Times, Mary was awarded the Business to Art Special Judges Daa Arts Award at Bord Gáis Energy Theatre and was awarded a GSK Ireland Impact Award, a Dublin Bus Community Spirit Award, and a National Lottery Good Cause Award. In April 2021, Acting for the Future – Creative Arts for Health and Well-being Hub, a project designed and led by Mary Moynihan, won the prestigious #ArtsAgainstCovid award, from the Arts in Health International Foundation. Company patrons of Smashing Times are First Lady Sabina Coyne Higgins, Senator Joan Freeman, founder of Pieta House, Ger Ryan, actor and Tim Pat Coogan, writer and historian. Founding patrons were writers Maeve Binchy and Brian Friel.
Mary is the creator of the award-winning Acting for the Future project which has won a string of awards and uses theatre and film to promote positive mental health and well-being, run in partnership with the Samaritans and supported by the HSE National Office for Social Inclusion and Joan Freeman, founder of Pieta House. Arklow Mental Health Week called the project 'an example in best practice in how it was organised and delivered'. The project's impact is evident in feedback from groups taking part including schools, universities, Travellers, and refugees. Mary has been pivotal in leading the creative side of the project.
Mary is lead artist on a range of projects using theatre, film and new digital technologies to promote a remembrance of European history with a focus on the Holocaust and WWII and the promotion of human rights, gender equality and peace today. Projects include Women in an Equal Europe, Women War and Peace, the Comet Lines: Freedom Trails of Europe and Arts, Fascism and Democracy, run in partnership with organisations from Spain, Germany, Poland, Croatia, Belgium and Serbia, with repeat funding from Europe for Citizens.
As a playwright, Mary's work includes the highly acclaimed The Woman is Present: Women's Stories of WWII co-written with Paul Kennedy, Fiona Thompson and Féilim James; Constance and Her Friends – selected by President Michael D. Higgins for performance at Áras an Uachtaráin for Culture Night 2016; In One Breath from the award-winning Testimonies(co-written with Paul Kennedy); and Shadow of My Soul, May Our Faces Haunt You and Silent Screams.
Credits for directing include The Woman is Present: Women's Stories of WWII on Irish and international tour (co-directors Dr Eric Weitz and Bairbre Ni Chaoimh); scenes from A Midsummer Night's Dream by William Shakespeare, Abbey Theatre, Dublin; Uprising scripted by Tara McKevitt., devised by Smashing Times at Project Arts Centre and on national tour; Thou Shalt Not Kill by Paul Kennedy at Project Arts Centre and Lyric Theatre Belfast, Romeo and Juliet by William Shakespeare, Samuel Beckett Theatre; Orphans by Dennis Kelly, Focus Theatre; The Crucible by Arthur Miller, Grangegorman; Shattering Glass and In One Breath (Testimonies) for Smashing Times at Project Arts Centre and Helix Theatre, Dublin; Olga from Picasso's Women by Brian McAvera for Focus Theatre; Orpheus Descending by Tennessee Williams, Mill Theatre Dundrum; Two Rooms by Lee Blessing for Focus Theatre; Talk To Me Like The Rain and Let Me Listen by Tennessee Williams, Focus Theatre; May Our Faces Haunt You (nationwide tour); A Chain of Hands (Royal Hibernian Academy, National Museum of Ireland and the Mansion House, Dublin); Medea (Smashing Times on nationwide tour); Yerma by Federico Garcia Lorca and Riders to the Sea by JM Synge, Samuel Beckett Theatre, Dublin. As an actor Mary has worked in theatre, television and film including RTE's Fair City, Federico Garcia Lorca's The House of Bernarda Alba at Focus Theatre and End of Term by Maeve Binchy on nationwide tour.
Mary's film work includes the hour-long documentary Stories from the Shadows, the short film Tell Them Our Names, inspired by women's stories of WWII and selected for the London Eye International Film Festival and Kerry Film Festival, the creative documentary Women in an Equal Europe and the short film Courageous Women inspired by powerful women's stories from the 1916 to 1923 decade of commemorations period in Irish history. A new work in development is inspired by stories of artists and activists who stood up against Fascism during the Spanish Civil War and WWII and a series of six short films on themes of human rights, equality and diversity.
Mary has worked extensively in Northern Ireland using the arts to promote peace building, reconciliation and positive community relations. Key work includes The Memory Project which uses theatre and film to promote peace and non-violence, run in partnership with CAIN (Conflict Archive on the Internet) and the University of Ulster INCORE International Conflict Research Institute. Mary has designed a series of drama workshop models to promote anti-racism, anti-sectarianism, human rights, gender equality, positive mental health and suicide prevention. Mary has been invited to present in Ireland and across Europe in relation to the numerous award-winning projects she has created and worked on.
Mary's work focuses on primal, visceral and intuitive responses to vulnerability and conflict and an exploration of self and the other. Her work explores an interconnectedness of the body, voice and imagination, revealing the inner life through physical and spiritual energies and intuitive engagements. Mary's work takes place in both professional and non-traditional theatre and film spaces and she is interested in intra-art collaborative practices. Mary has an honours MA in Film Production and an honours BA in Drama and Theatre Studies from Trinity College. Mary originally trained as an actor and director at Focus Theatre under the direction of Deirdre O'Connell, her friend and mentor.
Picking Up The Threads
Mary is honoured to have been associated with the Elephant Collective and the outstanding work of Dr Jo Murphy Lawless, author and former Trinity College Lecturer, who was instrumental in having legislation passed in 2019 in Ireland making inquests mandatory in all cases of maternal death. Speaking in the Dáil (the Irish parliament) Clare Daly TD said 'we are here for all women whose names we do not know and for whom no inquest was ever held'. One of those women whose names were read out in the Dáil was Mary's mother Helen Moynihan who died in 1981, aged 39. The Elephant Collective oversaw the creation of the the powerful art-based exhibition 'Picking up the Threads: Remaking the Fabric of Care' which was spearheaded by Dr Jo Murphy Lawless and consisted of a specially designed quilt made by over 150 collaborators – including a contribution from Mary and her four children – and painted portraits by visual artist Martina Hynan, remembering eight women who died in our maternity services between 2008 and 20014 – inquests stating death by medical misadventure- and honouring all women who died and whose names are recorded only as statistics in annual clinical reports from maternity units and hospitals.
Organisations Involved / Partner Organisation(s):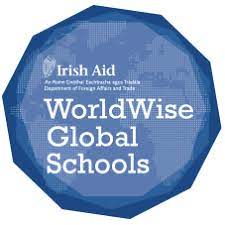 Venue Information: