Viewpoints and Suzuki Technique Workshop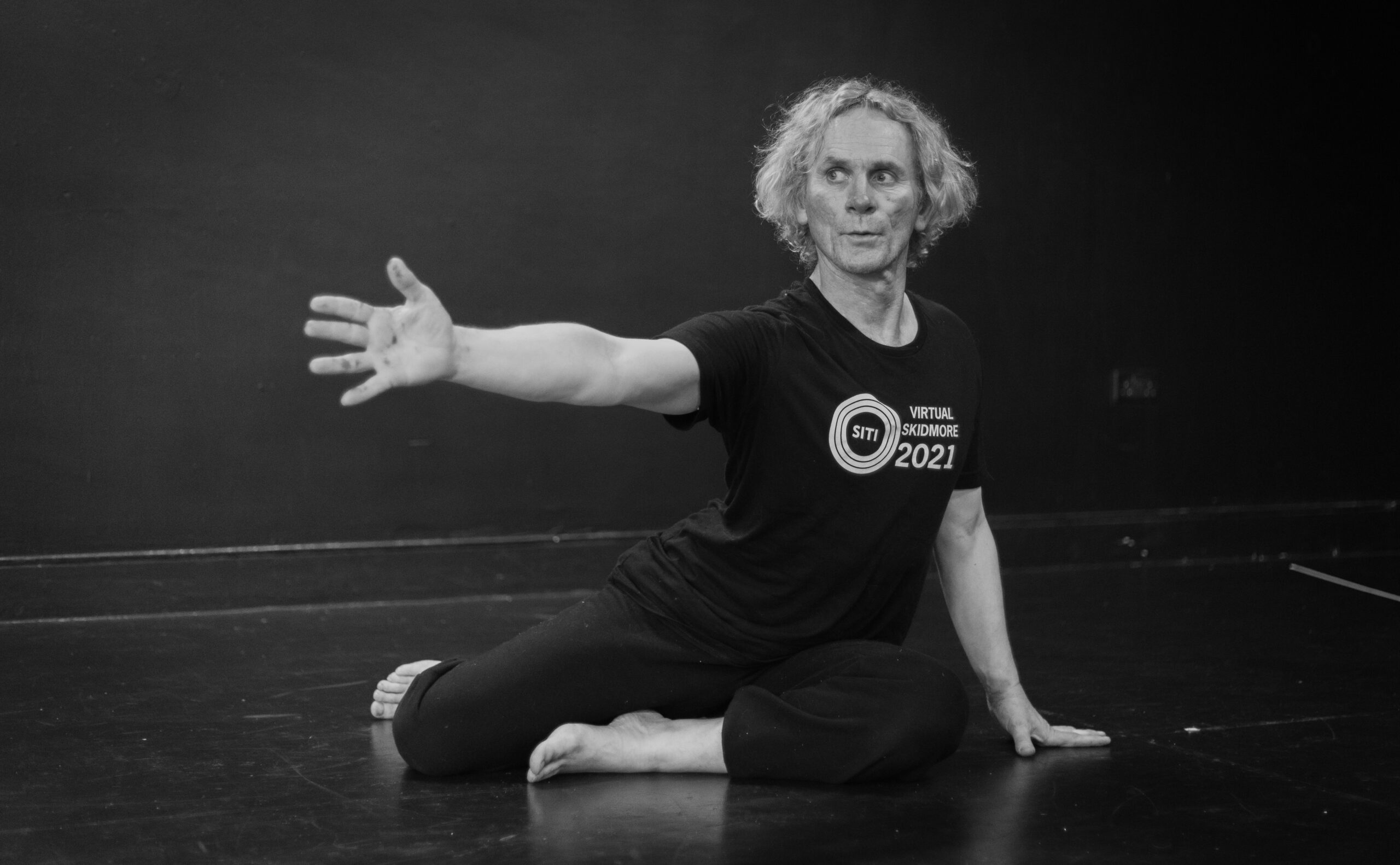 Viewpoints and Suzuki Technique Workshop
October 16, 2021
@
5:00 pm
–
8:00 pm
IST
Practical Workshop on the Suzuki Training technique and Viewpoints Training technique with Ellen Lauren (co – artistic Director of SITI Company and associate artist of The SCOT Company, Toga. Hosted by Ellen Lauren and facilitated by Michael McCabe in collaboration with Smashing Times.
Book Your Place
We don't want anyone to miss out, if you would like to attend a Smashing Times event and cannot meet the costs of the ticket price, please contact Niamh at Smashing Times – niamh@smashingtimes.ie
Facilitator
Ellen Lauren, co – artistic director, SITI Company and associate artist The SCOT Company, Toga.
Full Event Details
Smashing Times are delighted to host the prestigious Ellen Lauren (co – artistic Director of SITI Company and associate artist The SCOT Company Toga) as part of the 2021 Dublin Arts and Human Rights festival. Ellen Lauren will present a three-hour virtual online workshop (with breaks) consisting of one hour based on the Suzuki Training Technique, one hour of Viewpoints training followed by a one-hour talk/interview with Ellen Lauren, co – artistic Director of SITI company and associate artist The SCOT Company Toga, and ending with a virtual Q and A.
As part of the talk presentation Ellen will provide a very brief overview of SITI Company, who they are and the work they do and will speak about the ongoing work of SITI Company in relation to linking equality, inclusivity, and cultural diversity to artistic practice. It is hoped we will all share experiences, lessons and ways forward.
This session is in two-parts. Part one is a practical based training workshop engagement that requires active physical engagement for training related to the Suzuki technique and Viewpoints. Part two is a talk and Q and A. The session runs for three hours with breaks incorporated. The workshop moderator is Michael McCabe, Smashing Times and the workshop facilitator and guest teacher and speaker is Ellen Lauren, co-artistic Director of SITI Company and associate artist The SCOT Company Toga.
What do I need to Prepare for the Workshops?
Please have water and a towel.
For Suzuki technique, the recommended proposal is to wear shorts primarily to ensure our facilitator can see alignment between hips, knees and feet. Knee pads are permitted for Suzuki technique, if that's comfortable for you. Socks and runners are not recommended. Dance shoes are not recommended.
For Viewpoints, all blacks ideally, or if not possible as neutral a colour in clothing that you can move in comfortably. We recommend you avoid wearing clothing that has clear LABEL on it, so as neutral as possible please.
Your personal comfort is the priority with work clothing.
We kindly request that in attending, you are agreeing not to enable any recording of any part of our 3 hour workshop.
Mobile phones to be switched off before we enter the virtual space please and to remain off for the duration of our training.
Please don't bring notebooks (or pens) in the training space.
For the Q&A session, pens and notebooks are recommended.
What To Expect
Physical Play!
Please note that Suzuki technique is a very, very demanding physical engagement, and we strongly recommend that you are in good aerobic fitness for this workshop.
Prepared Text
Please have the following text prepared and memorised for our workshop, with the asterisk* showing where the breath is taken
*Spirits inhabit
The darkness that lightens, the darkness that darkens,*
The quivering tree, the murmuring wood,
The water that runs and the water that sleeps:*
Spirits much stronger than we,*
The breathing of the dead who are not really dead,
Of the dead who are not really gone,
Of the dead now no more in the earth.
Preparing Your Space
Please ensure prior to the workshop you modem and computer/laptop are working.
Please ensure that you have access to Zoom and can adjust your volume and screen to your satisfaction. For the facilitator, it's most important that when you stand, this is within the frame of your computer screen.
Ideally, the facilitator to see you at all times on screen.
As this is a virtual physical workshop, we ask you to make sure you have sufficient space to move in comfortably.
Resource Page
We will send on a resource page for all those participating in advance as a means to help you engage with the introductory work of this workshop.
Brave Space
We will also send a brief working agreement which we title BRAVE SPACE to all participants and we ask you to sign your consent to what we collectively title a BRAVE SPACE.
Contact List
We propose that all artists who participate agree to share their contact details as a means to further support of each other's work, and more vitally in this context develop a community of like-minded artists interested in theatre training and arts related human rights activities
Trainer Biography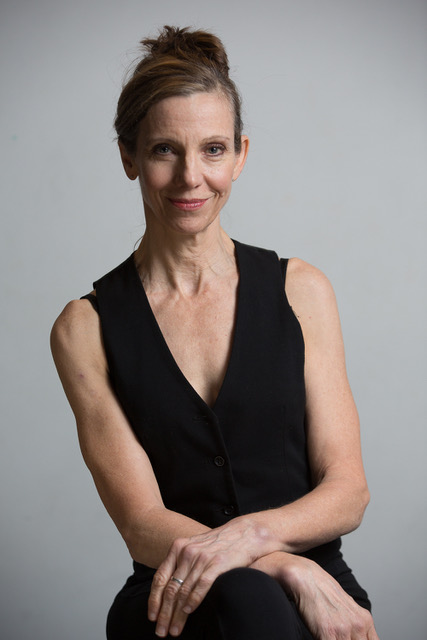 Ellen Lauren
Ellen Lauren  is one of the three Co-Artistic Directors of the renown SITI Company, which she helped found with directors Anne Bogart and Tadashi Suzuki over thirty years ago. She is a member of the acting company, and the head of SITI 's educational programming that includes New York based studios, SITI's annual Summer Intensive, national and international residencies, and the design of SITI's bi-annual Conservatory. 
 She is also an associate artist with The Suzuki Company of Toga (SCOT) under the direction of Tadashi Suzuki for over 34 years.  
She has been on the faculty of The Juilliard School of Drama at Lincoln Center for the last 20 years where she received the President's Award for Excellence on the occasion of Juilliard's 50th Anniversary. 
Performance credits with SITI include: Three Sisters (in collaboration with Nine Years Theatre and the Singapore Festival) Falling and Loving (with Elizabeth Streb SLAM Dance Company), Bacchae, Chess Match #5, the theater is a blank page( with Ann Hamilton), Persians, Trojan Women (After Euripides), Variations on A Rite of Spring  (with Bill T. Jones/Arnie Zane Dance Company), Café Variations, Under Construction, Radio Macbeth, Who Do You Think You Are, American Document (with Martha Graham Dance Company), Death and the Ploughman, A Midsummer Night's Dream, Room, bobrauschenbergamerica, Hotel Cassiopeia, systems/layers, War of the Worlds, Cabin Pressure, The Medium, Culture of Desire, Going, Going, Gone and Orestes.
Festival tours with SITI include Bonn Germany, Iberoamericano Bogota, six appearances in the  BAM Next Wave, 8 appearances at the Humana Festival, Bobigny94, Melbourne, UCLA Center for the Art of Performance, Yerba Buena Arts Center, UNC Chapel Hill Arts Center, Edinburgh, Singapore, Wexner Center, Krannert Center and Walker Art Center; In New York: New York Live Arts, Montclair State Peforming Arts,  New York Theatre Workshop, Classic Stage Company, The Women's Project, Miller Theatre, The Public Theater, Westbeth Arts Center, Under the Radar Festival, New York City Opera at Lincoln Center, the Guggenheim Museum and the Joyce Theater, Regional credits with SITI include San Jose Rep, ART Cambridge, Court Theatre Chicago, Alabama Shakespeare and Actors Theatre of Louisville and the Getty Villa Museum in Museum. 
Additional credits include The Creative Gesture program at the Banff Centre for Arts and Creativity, INCITE with Force Majeure Dance Company in Sydney, The Women (Hartford Stage), Seven Deadly Sins, New York City Opera (Kosovar Award for Anna II) Marina, A Captive Spirit, and Agammenon with Lauren Flanigan, Steve Schick and Roger Reynolds for the 2004 Theater Olympics. 
Performance Credits with the Suzuki Company of Toga include: Clytemnestra in Electra, Agave in Dionysus, Goneril in King Lear, Jocasta in Oedipus, and Juliet in Waiting for Romeo.  
Tour venues with SCOT include, Gu Bei Great Wall Theater in Beijing China, Kitchijoji Theater Tokyo, Moscow Art Theatre, Toga International Festival, Alexandrinsky Theatre Russia, The RSC London, Theatre Olympics in Athens and Delphi, and the Olympic Arts Festival in Shizuoka, Japan, Buenos Aires Festival, The Carnuntum Festival in Vienna, Bogota Festival, Vienna Festival, Harbour Front Festival Toronto, Istanbul Festival, Festival Mundial Chile, Teatro Olympico Italy, Montpelier France, and Hong Kong Festival. 
For over 6 years she headed the Toga International Suzuki Training Summer Program in Toga, Japan, and is a founding member of the International Symposium Committee on the Suzuki Method of Actor Training. In 2017 she produced the International Symposium on SCOT and the Suzuki Training for Actors at Skidmore College in upstate New York and presented SCOT's last US tour of their acclaimed Trojan Women.
Ms. Lauren has taught for over 300 schools, companies and universities including TEAC National Academy Helsinki, Ecole Jacques Lecoq in Paris, the Royal Shakespeare Company, Carlos Universidad and Vertiço in Madrid, Soif Compagnie Paris, Maastricht School of the Arts in Holland, Windsor University, Banff Center for Arts and Creativity, St Edwards University, Moscow Art Theatre, Sfumato Theatre Bulgaria, Iceland National Academy, Casa Teatro de Bogota, Beijing Academy, UCLA, OSU, UNC, Toronto University, Columbia University, UNC Chapel Hill, Fordham University, Harvard University, Yale University, Harvard University  and the Beijing Academy. She has most recently taught for First Nations Peoples at Prairie Theatre Exchange in Winnipeg, and Outside In Theater Company, celebrating the diverse communities, stories and voices of the Los Angeles area.
Ms. Lauren was a Resident company member at StageWest Theatre in, The Milwaukee Repertory and the Alley Theatre, Houston, Texas.
Her directing credits include: A Midsummer Night's Dream (UCLA TFT Graduate program) Iphigenia (The Juilliard School) and Trojan Women (The Juilliard School) 
She was the first recipient of the TCG Fox Fellowship for Distinguished Achievement in the United States and is published in American Theatre Magazine ("In Search of Stillness") and the Modern Masters series edition on Anne Bogart. She is currently working on her book, The Invisible Body. 
Who Are SITI Company?
SITI was founded in 1992 by Anne Bogart, Tadashi Suzuki and a group of like-minded artists to redefine and revitalize contemporary theatre in the United States through an emphasis on international cultural exchange and collaboration.
SITI Company is committed to providing a space where the interaction of art, artists, audiences, and ideas inspire the possibility for change, optimism, and hope. Built on the bedrock of ensemble, SITI Company believe that through the practice of collaboration, a group of artists working together over time can have a significant impact on both contemporary theatre and the world at large.
As SITI Company nears its 30th anniversary and begin the process of transitioning from a producing organization to a more open artist collective, it wants to better reflect the diversity of the countries and communities that we work in. SITI Company want to ensure that our impact is actually reaching a wider audience and reflects our inclusive values. We want anti-racism, equity, diversity, and inclusion to not only be a matter of our social responsibility within our community, but to be the foundation on which we build our work.
A Smashing Times Reflection
Anne Bogart, working with the Japanese theatre director, Tadashi Suzuki, founded the Saratoga International Theater Institute (SITI) in September 1992. SITI is dedicated to developing new pieces of work and each year presents training programmes for actors and theatre artists as well as international exchanges, symposia and other creative endeavours. Bogart has directed a range of productions from modern drama to opera to collaborative dance theatre and has directed both on and off-stage, on and off Broadway and internationally.
As a director, Bogart puts the actor at the center of the creative process and sees the actor as a creator working with the director who will eventually 'set things' a 'violent . . but necessary act'. She recognizes that structure can bring freedom, the form is fixed but the emotions are fluid, the physicality is defined but the interpretation is free. Bogart has developed a system known as 'Viewpoint' Training and composition workshops building a common language for the ensemble as they work together to collaborative and spontaneously create. Bogart's viewpoint training was initially inspired by the work of choreographer Mary Overlie who had developed the Six Viewpoints.
As part of the creative process, Bogart works on a system or 'choreographed form' within which the actors can work with Bogart as the director setting decisions or putting decisions in place early on in rehearsals. The director and actors engage in and explore a series of compositional choices working together in collaboration and as part of an ensemble. Having freedom in rehearsal is important to support spontaneity and a more creative, ensemble process even as the director and actors are working towards setting decisions in stone.
According to Bogart,
'I think what keeps theatre from being very good often is that . . . one is afraid of the violence, you're afraid of committing the violence of setting something or of saying, "This is what we're after," because it cuts off all other possibilities. But in the definition of that gesture or that moment or that choice opens up eventually a whole another realm of life.'
The mis-en-scene is a key part of the work and is made up of all the different elements that go into creating the final theatre experience from the text or non-text elements to the physical elements creating the visual and aural composition in space. Bogart is influenced by practitioners from Constantine Stanislavski to Eastern dance and movement.
Viewpoint training is based on a series of exercises and improvisations including movement and sound improvisation. The viewpoints as developed by Anne Bogart are referred to as Spatial Relationship, Shape, Architecture, Kinesthetic Response, Repetition, Gesture and Tempo. Actors are trained in an awareness of spatial and temporal elements and develop a sense of ensemble and an awareness of the energy in the space, the energy of the space and the energy of the group focusing on improvisations in the space related to the viewpoints and the creation of formal compositions. Actors explore qualities of movement such as lightness, quickness, visibility, multiplicity, exactitude and continuity (after Italo Calvino's four elements of Lightness, quickness, visibility and multiplicity) as well as emotion, tempo and kinesthetic senses. In relation to performance the focus is on the actor as creator within the ensemble with actors having a strong awareness of the group and the different elements of staging and composition.
Training with a group is a key part of the work which requires a physical, intuitive response as artists work through the body aiming to bring a sensorial and instinctive physicality to performance. Smashing Times International Centre for the Arts and Equality are delighted to partner with CITI to present a unique training opportunity for artists with regard to conducting a theatre workshop on Viewpoints and Suzuki technique with SITI company.
Organisations and Funders