Who Tells The Story?: Representational Agency & The Right of Self-Determination in Filmic & Documentary Arts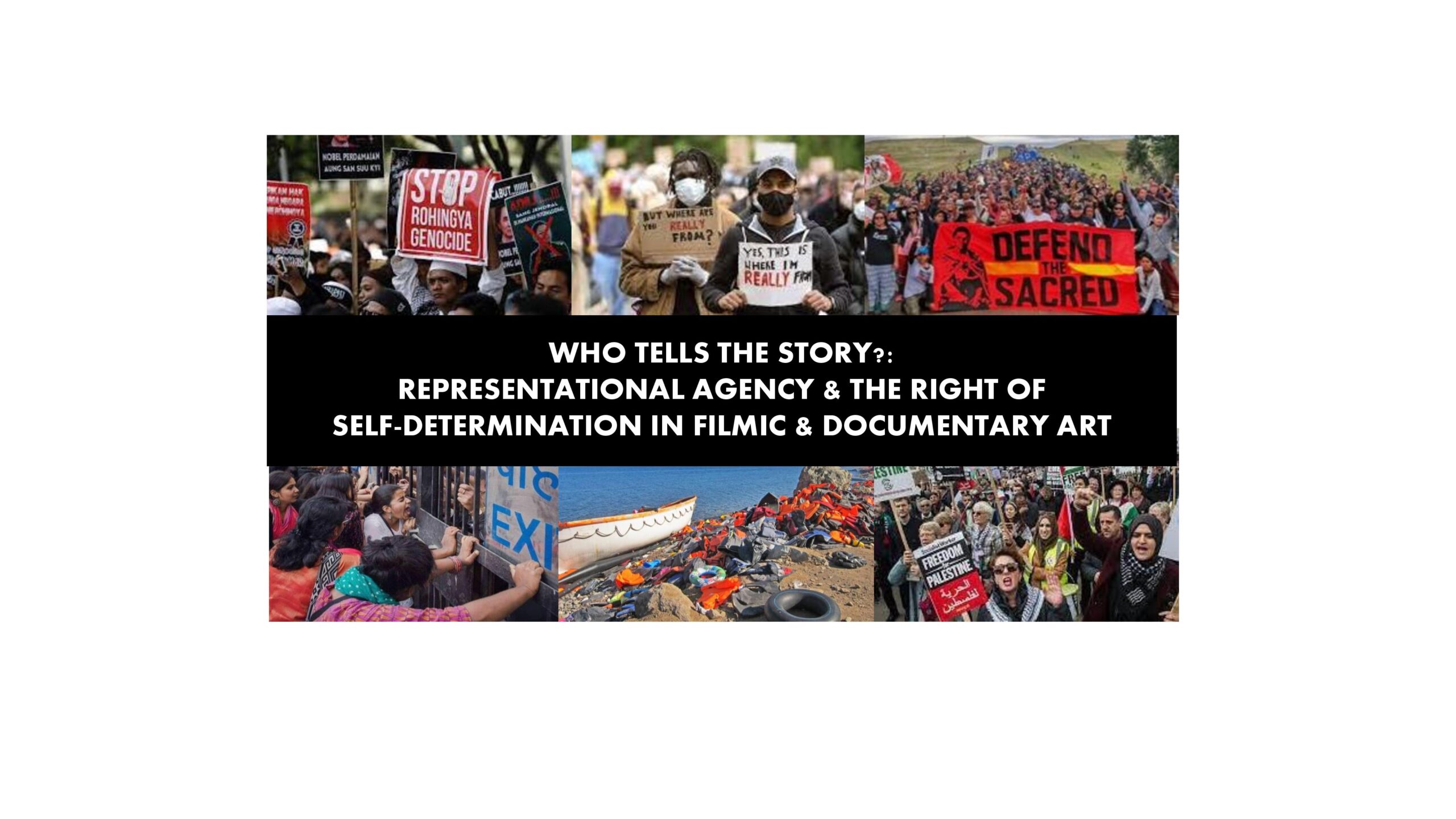 Who Tells The Story?: Representational Agency & The Right of Self-Determination in Filmic & Documentary Arts
Event Categories:
October 17, 2021
@
11:00 am
–
1:00 pm
IST
Online panel unpacking the 'aest-ethics' of documentary arts in relation to the self-determination of their 'subjects'. Hosted by Sandrine Ndahiro.
Book Your Place
Speakers
Alice Feldman – Co-chair
Sandrine Ndahiro – Co-chair
Caoimhe Butterly – panellist
Ala Buisir – panellist
Full Event Details
We live storied lives.
In and through our stories, we make sense of and share the worlds we inhabit. Through our stories, we build and sustain relationships and ways of living; we speak out, survive, struggle and resist, carrying the wisdom of our journeys, our pasts, our histories towards the futures we are striving to bring into being.
Our stories are extensions of ourselves; our words, extensions of our bodies. Our stories have consequences. And the circumstances surrounding the contexts in which they are told, have consequences.
What is at stake when we give our stories to someone? What responsibilities does this place on those who receive them? Is there an ethics of accountability that grounds this duty of care in the face of the longstanding canon of 'artistic license'? That honours and maintains the integrity of the storyteller, the story told, and the story re-presented?
This interactive panel considers such 'politics of representation' as more than just abstract ideas, but matters of human rights. Control over the retellings of our stories – that is, our representational agency – is inextricably linked to our rights of self-determination – our capacities to act in and upon our life-worlds. It will critically explore the argument that aesthetics and ethics, far from being mutually exclusive, are as powerful as they are necessary in their dynamic co-mingling.
Panelists will first reflect on their work and 'aest-ethical' practices (to use the term of activist-artist Tania Brughera). We will then engage the audience in a discussion grounded in their experiences and expertise towards what we hope will lead to a collectively generated aest-ethical manifesto so to speak – a set of principles of engagement relating to representational agency and self-determination in the filmic and documentary arts.
Speaker Biographies
Ala Buisir
Ala Buisir is a documentary photographer currently residing in Ireland with roots in Libya. Her work documents the social and political tension around us today. The aim is to raise awareness by presenting events through different perspectives in hopes that it may also bring about change.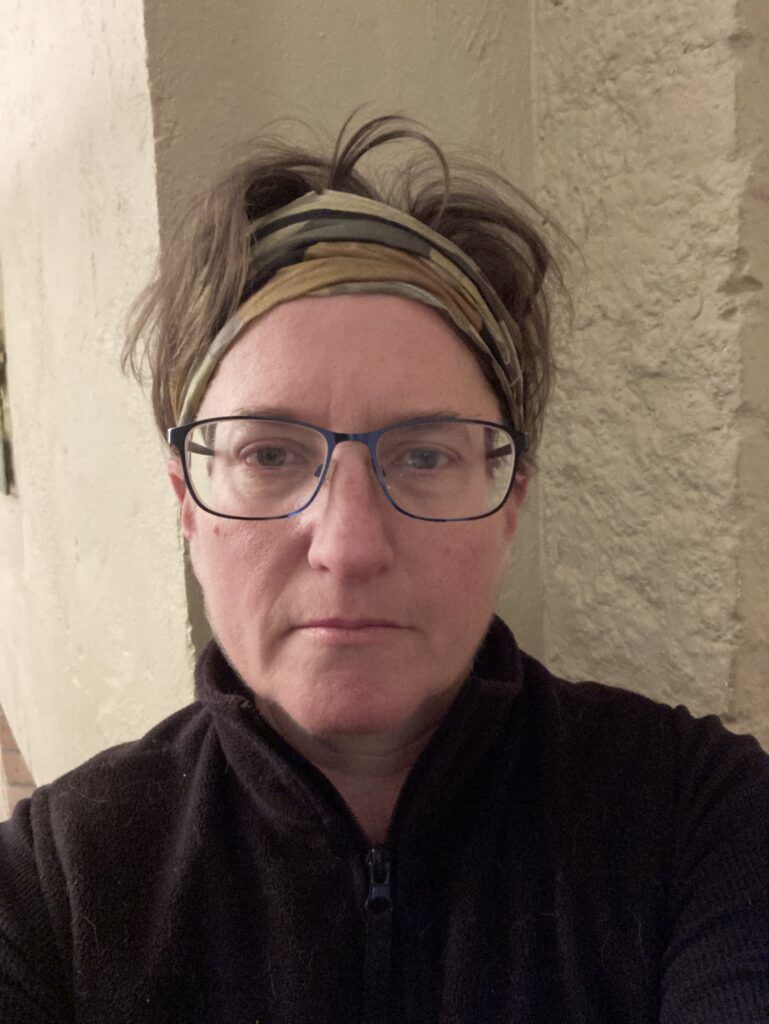 Dr Alice Feldman
Dr Alice Feldman is a lecturer in the School of Sociology at UCD. Her work inheres in transdisciplinary experiments at the intersections of art, research and teaching. It centres on convening 'uncomfortable encounters' and collective inquiries engaging 'aesthesic' pedagogies around concerns of colonial inheritances and entanglements, racial justice, decoloniality, reflexive solidarities and creative/cultural agency. Over the last two decades she has also worked in research, advisory and volunteer capacities for an array of groups involved in anti-racism, intercultural and integration initiatives. Through collaborations with a range of activists, artists and students for these many years, she has cultivated a knowledge justice praxis which became the foundations for the MA Race, Migration and Decolonial Studies (www.racemigrationdecolonialstudies.com) she convened in 2017.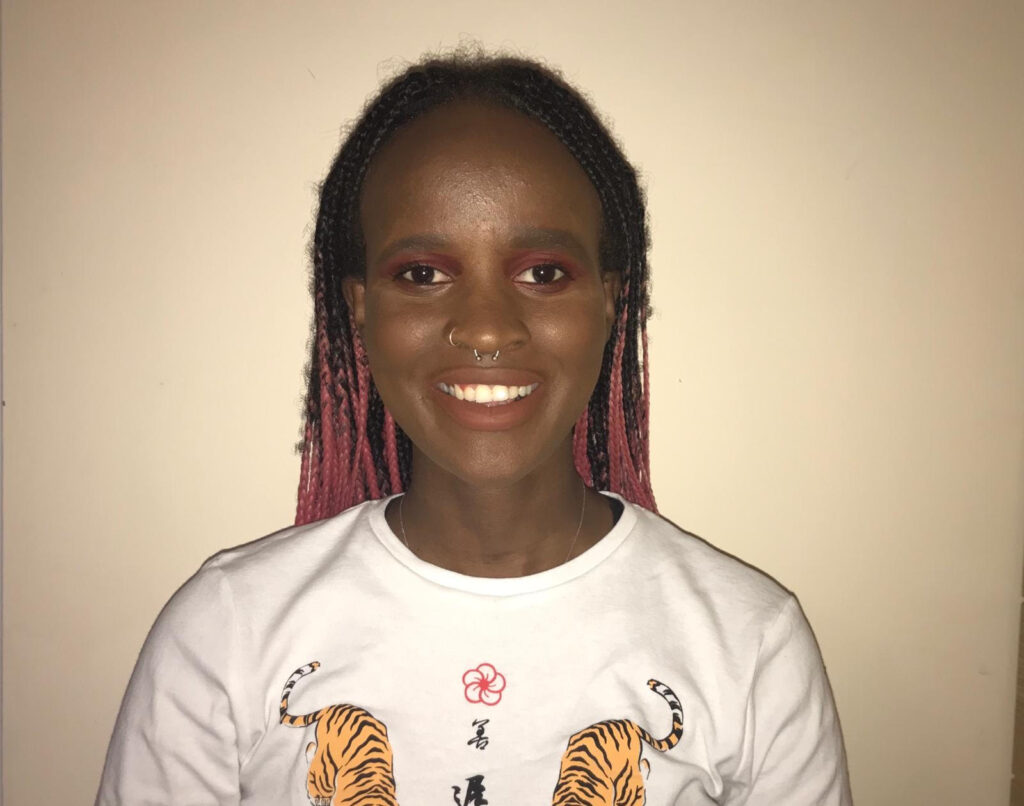 Sandrine Ndahiro
Sandrine Uwase Ndahiro is an English Ph.D. student in the University of Limerick. Sandrine's research centres on third generation African writers, such as Afrofuturists, who have emerged during the era of late liberalism and who have introduced multiple and nuanced perspectives for reflecting on African lives and aspirations. She co-produced a documentary entitled Unsilencing Black Voices which details personal stories and accounts by members of the black community in Ireland. She is currently an artist in residency in Visual Carlow where she is directing a new documentary film that looks at Irishness from a localised setting. Sandrine is also the co-founder and co-editor in chief of a new online magazine called Unapologetic. Unapologetic is a multidisciplinary, literary, cultural, and artistic response to the social issues and creative opportunities of contemporary Ireland, offering a reboot and upheaval.
Caoimhe Butterly
Caoimhe Butterly is an educator, therapist, documentary film-maker and human rights activist. She worked for over 20 years with refugee & undocumented commmunities and human rights defenders in Haiti, Mexico, Guatemala, Palestine, Iraq, Lebanon and Syria. She has spent the past seven years engaged in Search and Rescue, shore support and psycho-social resourcing work, with those making refuge-seeking journeys across the Central Med and Aegean seas to Europe.