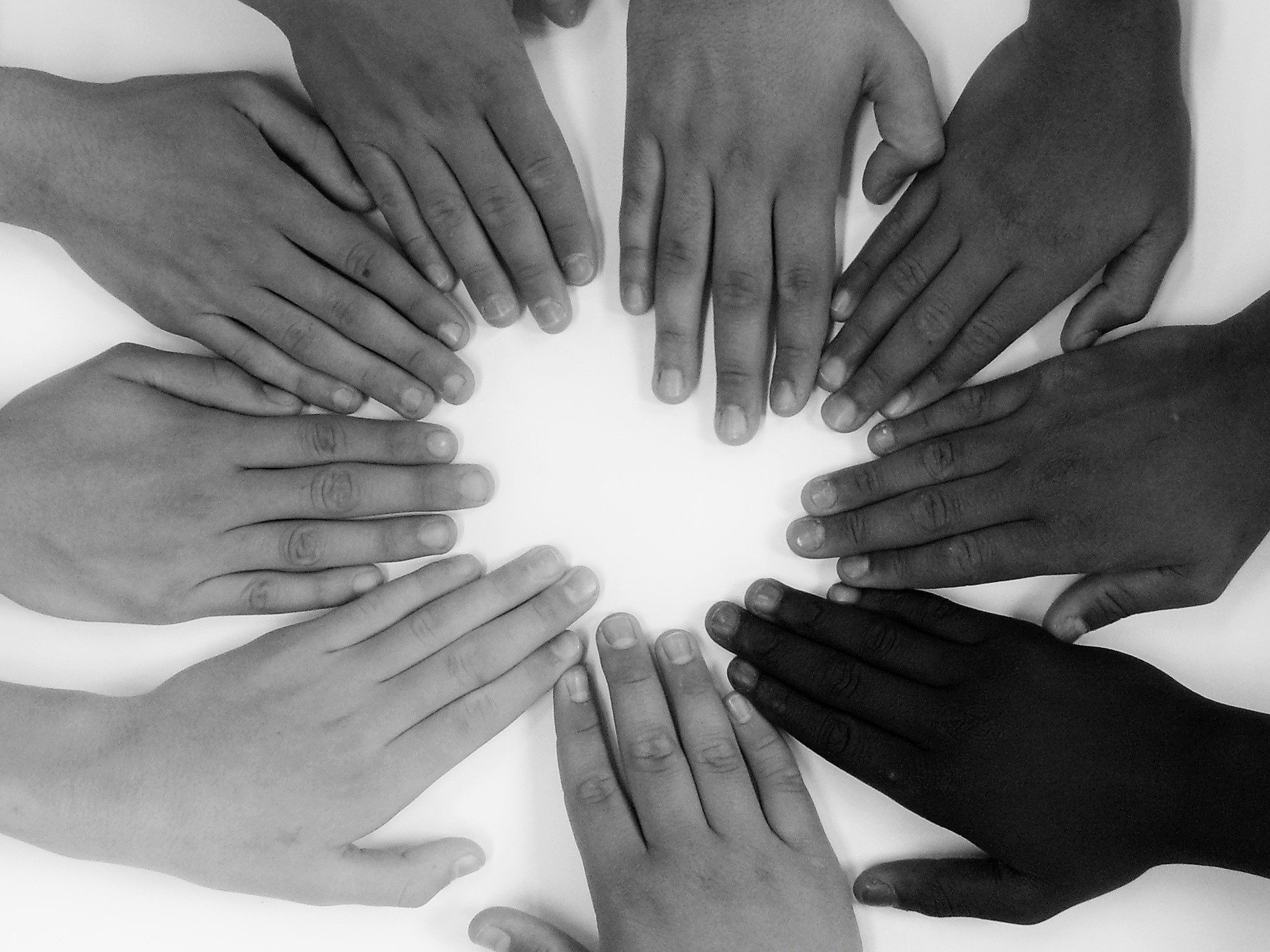 Geraldine McAlinden-Human Beings
Artist: Geraldine McAlinden
Medium: Video
When researching the Universal Declaration of Human Rights, I was struck by photographs of survivors from World War 2. The world was literally on its knees. And yet those photographs were full of moments of humanity. From firemen helping searchers in the rubble to soldiers feeding babies and politicians from around the world coming together to try to ensure the atrocities suffered during WW2 would never happen again. It's common for peoples' eyes to glaze over at the mention of a law or legal document, but for me The Universal Declaration of Human Rights is the exception. It can be a living, breathing reminder that we all matter, every single one of us. On our darkest days a stranger's smile can lift us, and a helping hand from a friend, relative, colleague or official can strengthen our resolve to persevere. The UDHR reminds us of the fact that as human beings we have undeniable dignity and freedoms and the right to hold our heads up higher. Some days we'll be the helper and some days we'll need the help as we all navigate life, together, being human.
Biography
Geraldine is an actor, director, producer and writer originally from Armagh in Northern Ireland. She started training in acting in the Gaiety School of Acting in 2000 and later in Stanislavski at the Focus Theatre in Dublin. In 2012/13 Geraldine completed the full time Screen Acting Programme at The Factory (now Bow Street Academy) in Dublin where she trained with Lance Daly, Kirsten Sheridan, Shimmy Marcus, Jim Sheridan, Aisling Walsh, Derbhla Walsh, Frank Berry and Ian Power, among others.
Her film acting credits include Ordinary Love, Black 47, The Secret Scripture, Dark Lies the Island, Procession, and Portrait of a Zombie. Geraldine's performance in Portrait of a Zombie led to her being long-listed for an IFTA for Best Actress in a leading role in a feature film in 2013. Geraldine's TV Credits include Miss Scarlet and the Duke, Blood, Striking Out and Red Rock. Her stage performances include The 24 Hour Plays Dublin 2020 (Abbey Theatre), One Day by Dick Walsh as well as Dublin Fringe theatre shows A Remember to Breathe and Spoonfed (a long play improvisation), Philadelphia, Here I come! and Beyond Therapy! 
Geraldine trained in directing with Kristian Marken and she subsequently became an associate director with The Focus theatre. Her stage directing credits include Play/Record - The Granby Transcripts, (Players Theatre, Trinity), My Name is Mary (Project Theatre), The Cripple of Inishmaan, (Smock Alley) The New York Monologues (The International Bar, Smock Alley, The Electric Picnic, the Bulmer's Comedy Festival and The Focus Theatre), One flew over the Cuckoo's Nest (The Factory), Orphans (The New Theatre).  Film directing credits include the short films Helmets and Thorny Ireland.
Geraldine has trained in writing with Stephen Walsh (Filmbase) and Pat McCabe (The Factory) among others. Her tiny play Knowing was published and produced by Fishamble's Tiny Plays for Ireland. She has also written several short films.
Geraldine is one of two founding members of Alchemy 8 Productions which produces theatre and film with a particular focus on stories of the human heart in conflict with itself. Its theatre production Orphans by Lyle Kessler which Geraldine also directed was included in a round-up of best theatre performances in Ireland in 2015.
Geraldine is fascinated by investigating themes of the human need for connection and community, the importance of sense of place and roots and the presumptions and prejudices these can bring. This is reflected in much of her work involving large ensemble casts, with a focus on developing well rounded, interesting characters and their physical and emotional juxtaposition in relation to each other.
She is passionate about the arts' ability to positively impact audiences in many far-reaching ways from providing much needed entertainment and escapism, to being a salve for the soul, a cathartic release and a means of encouraging and developing empathy. Geraldine believes in the power of humour to provoke an emotional shift. As a solicitor in her previous life, Geraldine is passionate about justice and promoting Human Rights on an individual and collective basis.