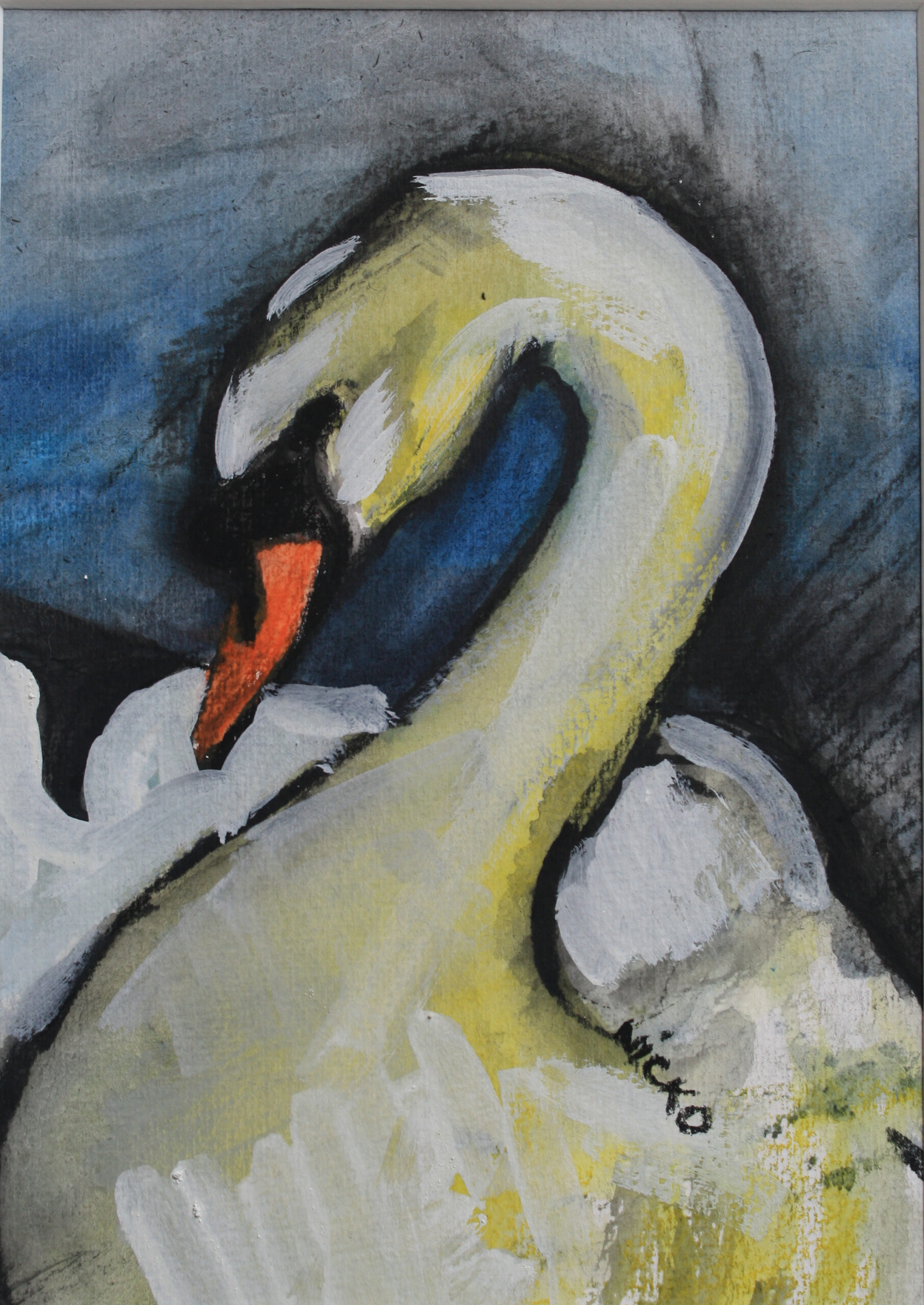 Marcia Nicolson-The Swan
Artist: Marcia Nicolson
Medium: Painting
Living in Bray has instilled in me a love of the coast and especially the wildlife. The harbour in Bray is the habitat of approximately 122 swans and for many years I have observed, photographed and sketched them. Over the years I became more involved in their welfare and so became a wildlife rescuer, primarily working with swans but also raptors.
With the coming of the pandemic my regular excursions to the life room ended abruptly as did the subjects I was painting. Fundraising events for the charities I work with also became non-viable. And so the idea grew to use the birds I was used to working with as subject matter and in turn raise much needed funds for their rehabilitation and well-being.
Biography
Marcia Nicholson is a figurative artist based in Bray, County Wicklow. After studying in NCAD in the early 80's she went on to pursue a career in weaving and working with various fibres using natural dyes. Her vibrant use of colour and strong drawing skills have always been evident. She is currently working with mixed media, mainly casein paint and crayon.