ACDC 4 You: Artistic Creativity Development Course for You


ACDC 4 You: Artistic Creativity Development Course for You is a European transnational partnership project promoting the development of adults' creativity through using creative processes of participatory music and raising awareness of creativity as a crucial and the most coveted skill for the future economies across Europe and the globe. The project consolidates the competencies of adult educators and musicians for developing innovative resources introducing a new type of trainers prepared to teach adults' creativity.

The main aim of the project is to equip adult educators, musicians and other cultural workers – as individuals the most vulnerable to economic shocks, such as those created by the COVID-19 crisis – with the skills and knowledge necessary to become successful facilitators of music-based creativity trainings for adults and at the same time gain creative confidence and develop "creativity literacy" themselves.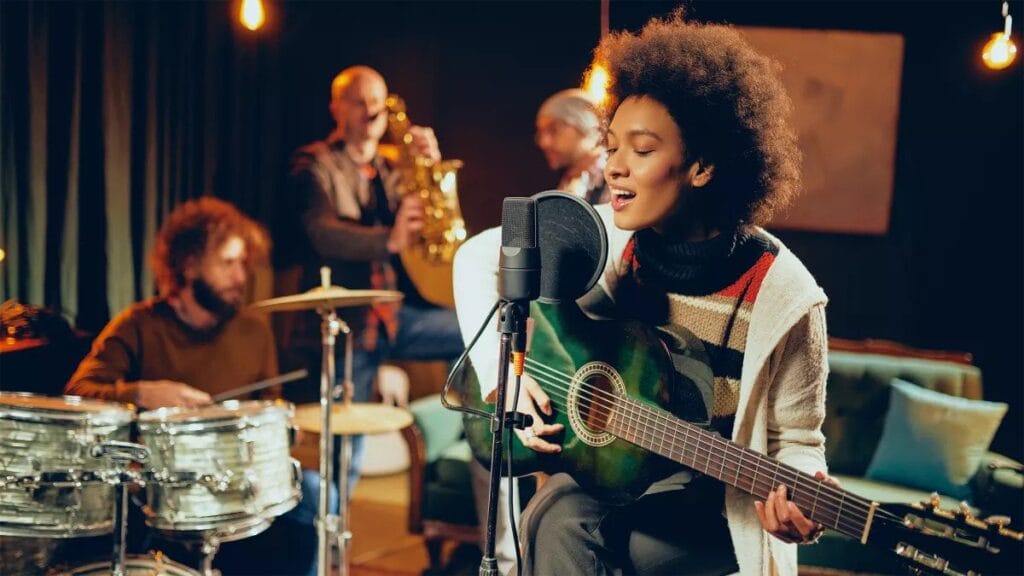 Project Outputs
The main outputs of ACDC 4 You are a collection of best practice examples in creativity development using musical expression, an Artistic Creativity Development Curriculum, a set of Creativity Labs, and a creativity workbook.
Best Practice in Creativity Development
These examples will focus on creativity training for adults in partner countries and globally, with the specific focus on participatory music as a means to create the conditions necessary to unleash the creativity potential.
Artistic Creativity Development Curriculum
A 25-hour Train the Trainers Programme for Musicians and Adult Educators as Creativity Trainers.
Creativity Labs
Participatory-music based experiential training workshops to develop creativity skills in teams.
Creativity Workshop
An interactive publication consisting of up to 50 practical exercises and hands-on activities for individual 'creativity literacy' training.
The partners are Soros International House (Lead Partner), Lithuania; Smashing Times International Centre for the Arts and Equality, Ireland; INICIATIVAS DE FUTURO PARA UNA EUROPA SOCIAL COOP V, Spain; FUNDATIA EUROED, Romania; and KU TU EOOD, Bulgaria
ACDC 4 You is funded by Erasmus+.