Artist Professional Development Programme
The Dublin Arts and Human Rights Festival prides itself on bringing together artists and communities to celebrate the arts and human rights
Previously, the festival has achieved this through live shows, online events, and post-show discussions. This year, Smashing Times International Centre for the Arts and Equality are proud to launch the Artist Professional Development programme, which brings together artists across the world who engage promote a human rights agenda through their artistic work.
The Artist Professional Development Programme features artists from Ireland and the wider world, whose work or voices will be shown in different events across the festival programme. The Programme is an opportunity for these like-minded artists to come together, to share ideas, and to discuss the arts and human rights.
The meetings for the Professional Development Programme will take place on Wednesday 21 October, 2pm, and Saturday 24 October, 2pm; with all participants in the programme also attending our Inaugural Meeting of the Smashing Times Network for the Arts and Human Rights as part of Dublin Arts and Human Rights Festival on Tuesday 20, 10am.
The artists in the Artists Professional Development Programme are: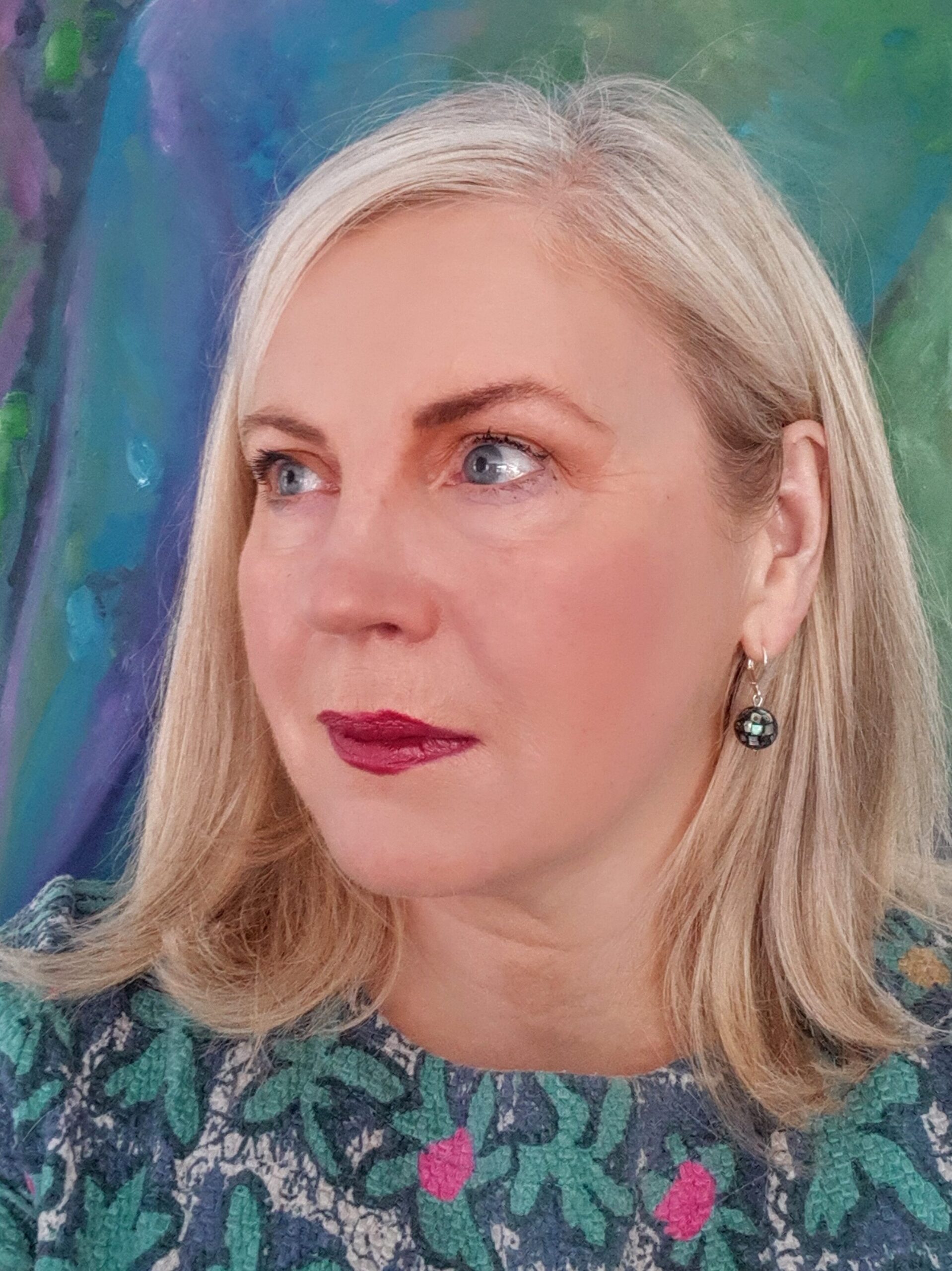 Noelle McAlinden
Noelle Mc Alinden is a practicing artist exhibiting locally, regionally and internationally, with work in public and private collections across UK, Europe, US and Canada. McAlinden also works as a creative adviser, curator, arts educator, a former Head of Art and Design in a post-primary school and Senior Lecturer for Arts at Fermanagh College of Further Education. She teaches across a range of sectors including, primary, post primary, university and the prison Sector, and was an international artist in residence in University of Transylvania, Lexington, Kentucky as part of The Governors School of Art.
As an arts activist for almost 39 years, McAlinden has worked across statutory and voluntary Youth and Community sectors. She is passionate about all artforms promoting visual and performing arts, moving image, film and digital literacy. She was Chair of Creative Youth Partnerships and served as Chair of The Forum for Local Government and the Arts. She is an active advocate for the arts supporting the development of artists and creatives promoting collaborative and strategic partnerships locally, regionally and internationally.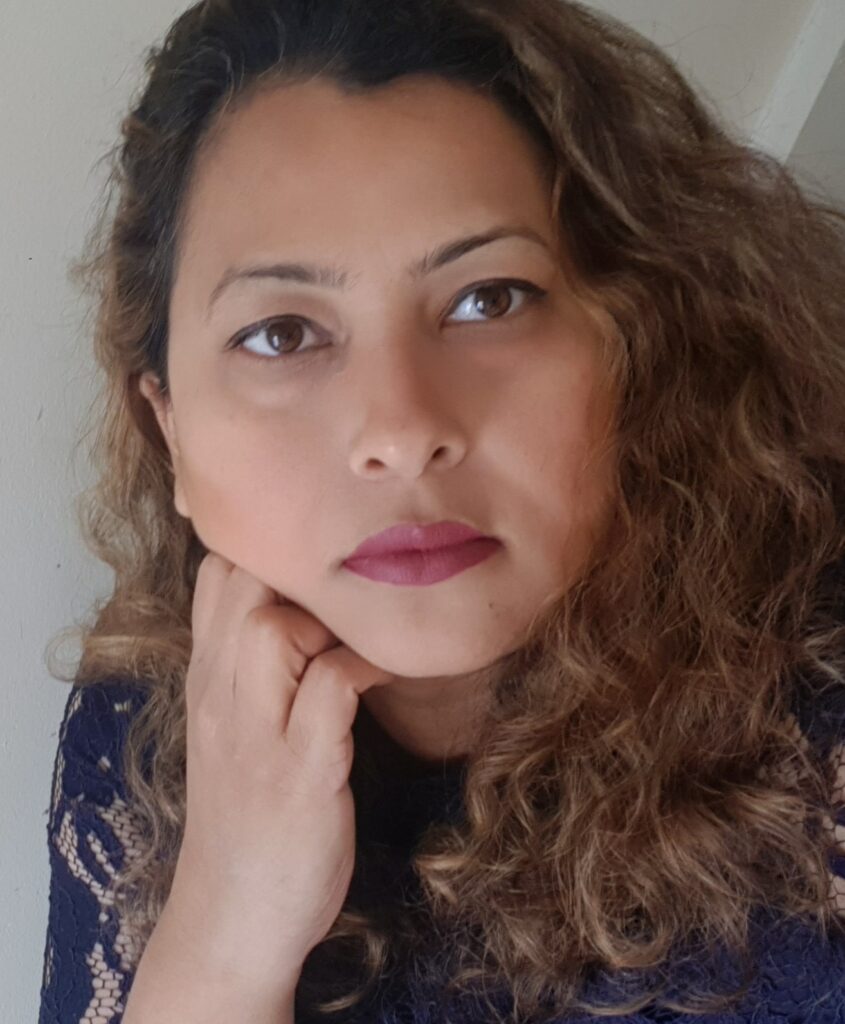 Hina Khan
Hina Khan was born in Pakistan in 1980 and completed an MFA majoring in Miniature Painting from Pakistan.
Khan's work blends a mixture of traditional and innovative techniques in Miniatures. She portrays social issues, immigration, humanitarian crises like prostitution, gender discrimination, gender restrictions, trauma, childhood abuse and killing in her work. She uses Miniature in her work as the intricacy and delicacy of the brush work enable her to capture multiple identities.
Khan has participated in a number of exhibitions in Dublin, Co. Laois, Co, Mayo and Co. Cork. She has been awarded several residencies with Fire Station Arts Centre, Create Ireland, West Cork Arts Centre, and Cow House Studio. She has had solo exhibitions at Ballina Art Centre, Mayo and Stradbally Art Centre.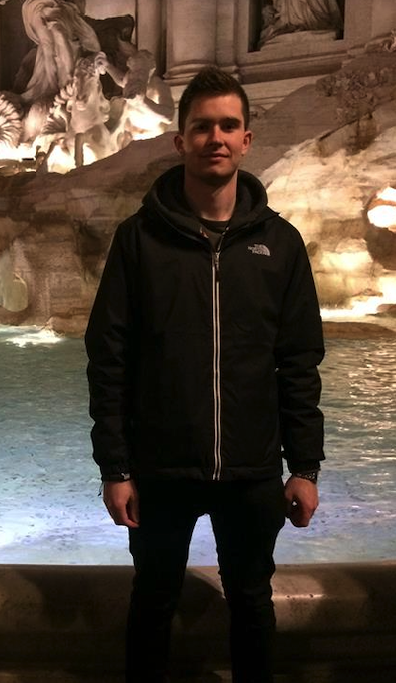 Féilim James
Féilim James is an up-and-coming writer from Dublin, Ireland. His poetry and prose, through both English and Irish, have earned a number of awards and publications. A short film Féilim wrote, titled 'The Big No', was shortlisted by the IndieX Film Festival, while his play 'At Summer's End' is being toured by Smashing Times.
Journals in which Féilim has appeared include The Fiction Pool, The Galway Review, Icarus, A New Ulster, Trinity Journal of Literary Translation, and Comhar. His work through Irish (under Féilim Ó Brádaigh) has won seven Oireachtas na Gaeilge literary awards.
Visit his website: www.feilimwrites.com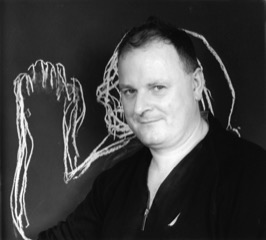 John Scott
John Scott is a dancer and choreographer who founded Irish Modern Dance Theatre in 1991. Irish Modern Dance Theatre is one of the most original and responsive dance companies working in Ireland today. A Dublin-based ensemble, Scott and international guest choreographers create distinctive dance works with diverse casts, mixing virtuosic Irish and international dancers with African and Middle Eastern refugees and torture survivors. Our works include 'Lear', 'Inventions', Actions' and 'Fall and Recover' – all recognised for their intelligence, honesty and humanity. Our work crosses disciplines, subverts expectations of dance and dancers and finds new ways to explore contemporary issues.
Visit his website: www.irishmoderndancetheatre.com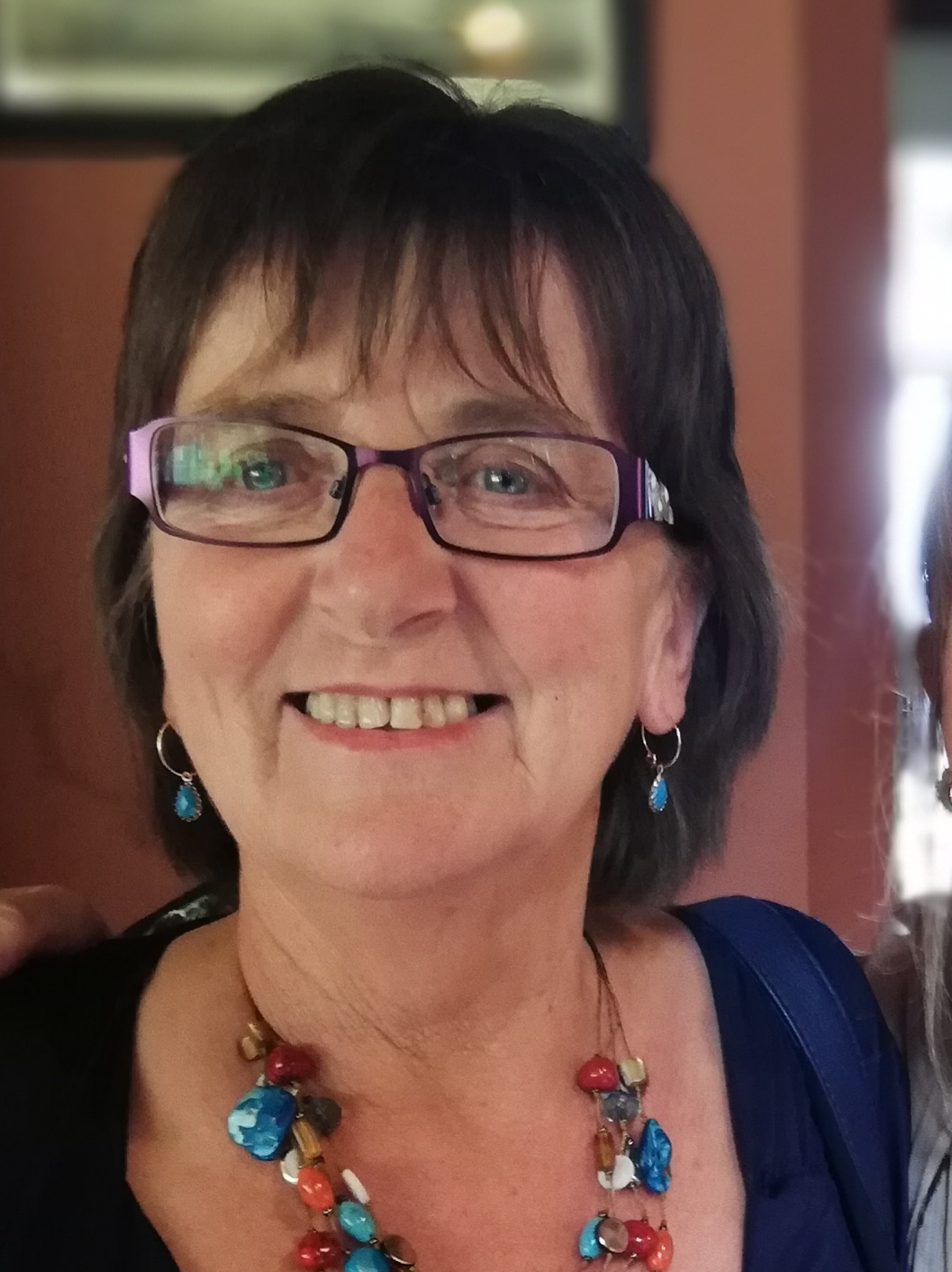 Áine Ní Ghlinn
Áine Ní Ghlinn was appointed Laureate na nÓg/Children's Literature Laureate in May 2020. She is a poet, children's writer, workshop facilitator and part-time lecturer. She has written 31 books to date. These include five collections of poetry for adults, two collections of poetry for children and a range of novels and stories for children and young adults.
Recent awards include 1st prize, Duais de hÍde, Strokestown poetry festival in both 2020 & 2019, 1st prize Duais Fhoras na Gaeilge, Listowel Writers Week 2010 & 2019, a Patrick Kavanagh Fellowship 2019.
She is three times winner of Gradam Reics Carló Irish Language Children's Book of the Year (Boscadán , 2019; Hata Zú Mhamó, 2019 and Daideo, 2014.) Daideo also won the Children's Books Ireland Fiction Award and the Literacy Association of Ireland's Book of the Year Award.
She has also won a range of Oireachtas and other literary awards for poetry, drama and fiction. Áine has a BA (English & Irish) and HDipEd from UCD as well as an MA from Lancaster University and a Diploma in Journalism from the London School of Journalism.
A former journalist with RTÉ & Raidió na Gaeltachta, she now lectures 2 days a week in DCU's Institute of Education. She lectured prior to that in the Church of Ireland College of Education, Rathmines, Dublin.
Sinead McCoole
Dr Sinéad McCoole Historian, Author, Scriptwriter and Curator is a practitioner in public history in the area of Irish culture, arts and history. A member of the Expert Advisory Group on the Government of Ireland Decade of Centenaries Programme since 2012 and an Ex-Officio member of Vótáil100. Among the exhibitions she has curated are the award winning – Jackie Clarke Collection in Ballina – 1 man 100,00 items; Crossings, part of the Imagine Ireland Showcase in the US and Drawing Conclusions – Mapping the Irish' (2012) at the American Irish Historical Society, New York. 'Lady Lavery -Society and Politics' (1996) and 'Passion and Politics – The Salon Revisited' (2010) Dublin City Gallery, the Hugh Lane. On behalf of the Department of Culture, Heritage and the Gaeltacht: Mná 1916-2016 the national centenary exhibition and for 1918 centenary:
A Pop-Up Women's Museum – 100 years of Women in Politics and Public Life at Dublin Castle Coach House. A specially adapted versions of toured Munster, Ulster and Connaught in 2019. Winner of the Civil Service Excellence and Innovation Awards 2019 for Excellence in Culture, Value and Diversity.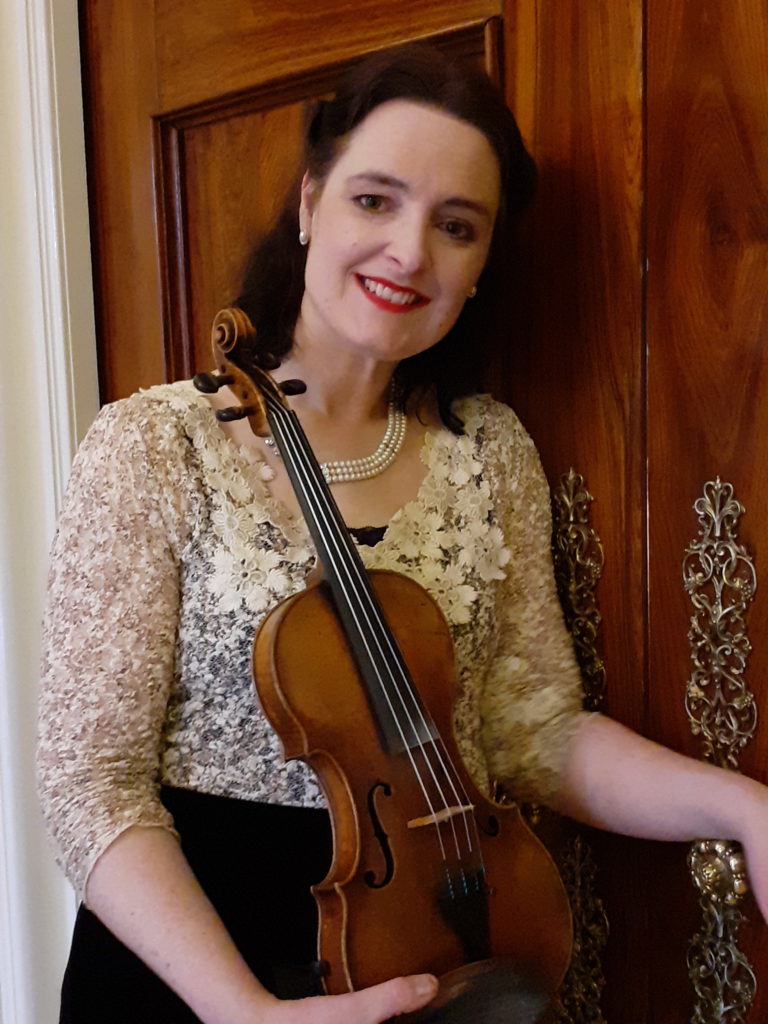 Lisa McLoughlin-Gnemmi
Lisa Mc Loughlin- Gnemmi is a graduate of the Royal College of Music, London where she received her B.Mus Hons degree. She is a lecturer in violin at the TU Dublin Conservatoire for Music and Drama. She gained her Masters in Performance at TU Dublin studying under Joanna Matkowska. She has performed with the National Symphony Orchestra of Ireland under conductors Alexander Anissimov, George Hurst and Gerhardt Markson. She also worked with Lyric Opera and The Irish Film Orchestra. She has regularly performed with the RTE Concert Orchestra.
Performances with the RTECO include a chamber music recital for the commemoration of the 1916 rising at The Irish Museum of Modern Art in the presence of An t-Uachtarán a group of members of the RTECO playing a new composition by Simon O' Conor narrated by actress Olwen Fourere. Other concerts included 'Back to the Future', 'The Godfather' with film music by Nino Rota, 'The Music of John Williams' film music and RTECO's recording of the music of Steve Mc Keon for the film 'Norm of the North'. Lisa has performed at the Dublin Metropolis Festival, RDS and at The Button Factory, Temple Bar with DJ Kormac. Lisa has also toured France, South Africa and the US as solo violinist with Michael Flatley's 'Lord of the Dance'. Solo and chamber music recitals include DIT, Trinity College Dublin, The Goethe institute, UCD and The John Field Room, N.C.H. and The Galway Arts Festival.
Rajinder Singh
Rajinder Singh was born in Ipoh, Malaysia he now lives in Dublin, Ireland. Rajinder's paintings andinstallations as well as photography, video and performance work explore ideasaround the vulnerable body and its pain, interrogating the economies of powerthat deny it space and shape. Often focused on the power of ritual action in theconstruction of the social body, his practice explores the ways the human bodyunfolds around various topographic and symbolic borders.
For his residency atFire Station Artist Studios with Create Ireland, Rajinder invited four migrantactivists in Ireland to come talk to him in his studio. Through his conversationswith Lucky Khambule, Donnah Vuma, Bulelani Mfaco and Ronit Lentin, heexplores border policing in Ireland at its extreme. These conversations are herepresented as sculptures, as portraits of sound, image and text, as an imagining,interrogation and sometimes intervention into the making of a Borderland.
Rajinder graduated with a PhD in Engineering (UK) in 1993 and a Master's in Fine Arts (Singapore) in 2010. He is currently an Artist in Residence at UCD. He was recently in Tulca 2019 and a recent recipient of the Artist-in-Community Award from Create Ireland and FireStation Studios for his 'Ireland as Borderland' movement-based work.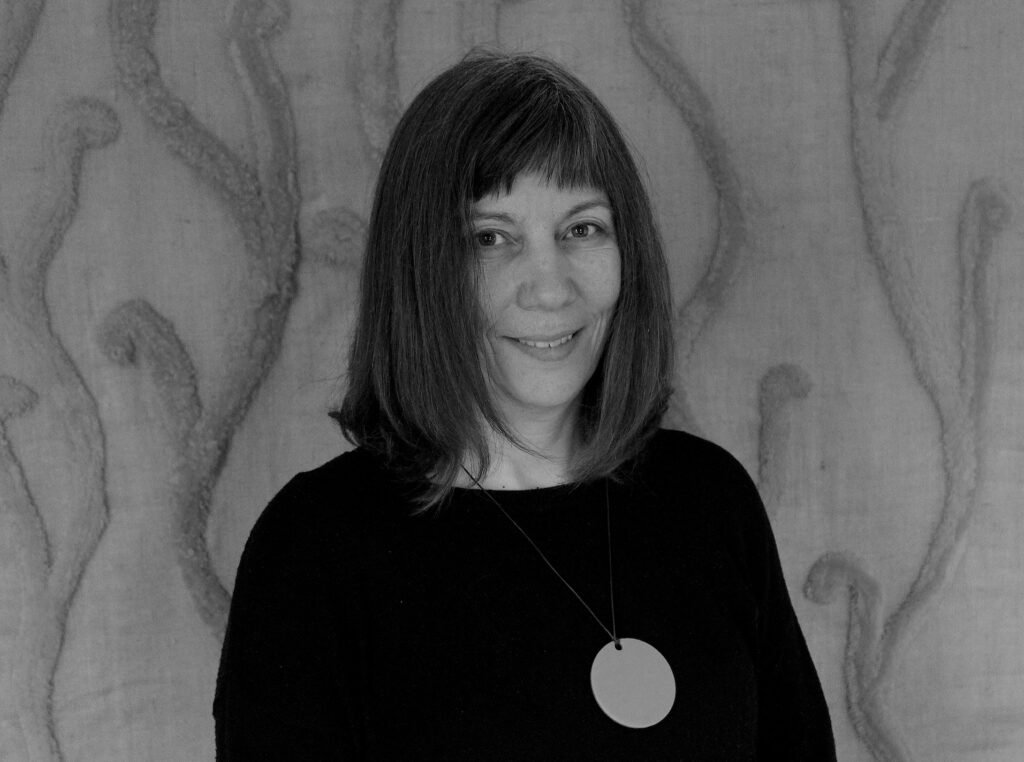 Laragh Pittman
Laragh Pittman has worked as a co founder and as a curator with the Art Nomads group for the Imagine show in Christ Church Cathedral as well as Transhumance in Dublin in February2020. She is a visual artist with BA and MA in Fine Art from Nottingham and Reading in England and an MA Art In The Digital World NCAD.
The child of Irish migrants to North America and the UK she moved to Ireland in the 1990s. She uses multiple media for socially engaged and participatory art making and builds spaces for creativity, dialogue and exploration of the fluid and transcultural nature of life in Ireland today. Recent work include 'A Perfect Global City' a collaborative and participatory project with WEMIN: Migrant Women Empowerment and Integration, a European funded project in 2019 and 'The Invisible Museum' in Kilmainham Courthouse as part of the Citizen Artist installation with Common Ground in April 2019. A long-term participatory project 'Travels Into Dublin' took place between 2011 and 2013 with the International Women's Support Group in the Lantern Centre, Synge Street, and funded through CREATE's Artist In The Community Scheme ; this culminated in the installation and website Museum Of The ReFound.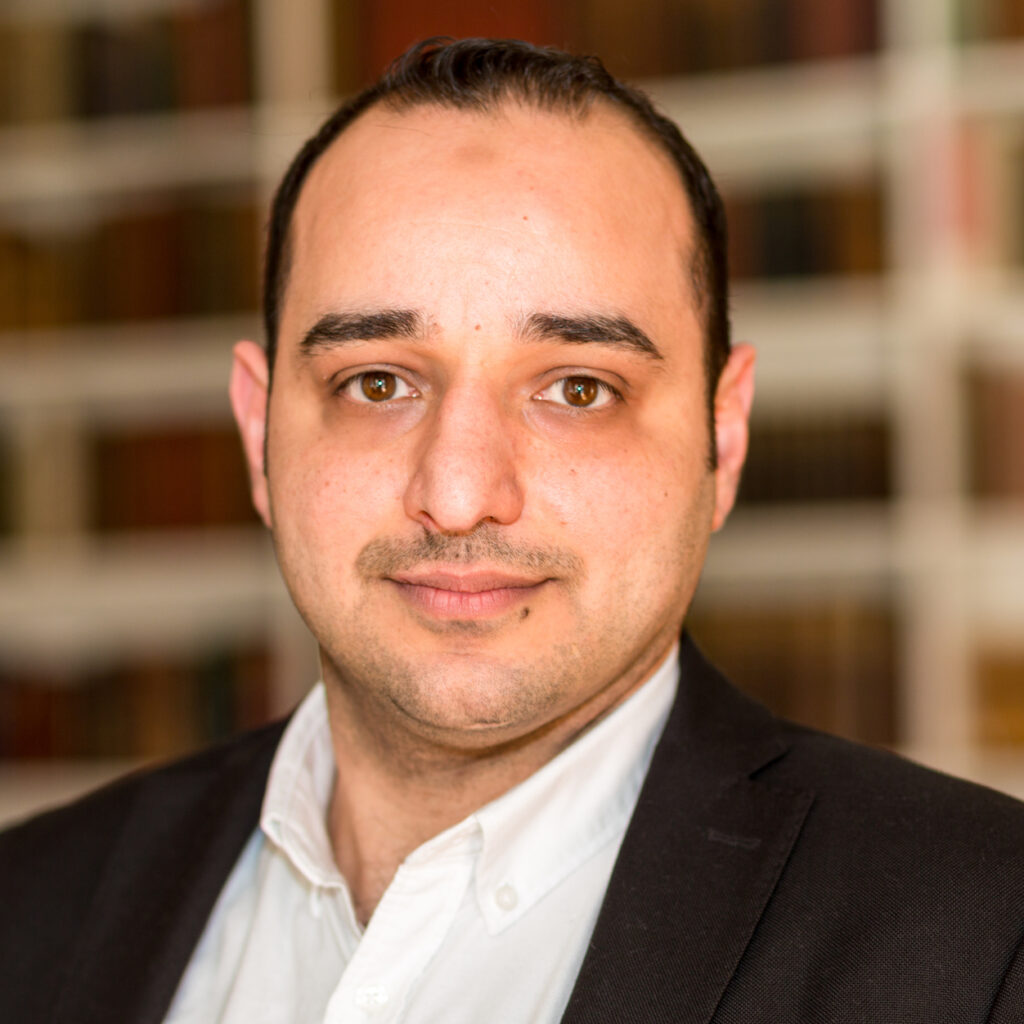 Muhammad Achour
Muhammad Achour grew up in Aleppo, Syria, where he got his bachelor's degree in architecture then worked there as a teaching assistant before relocating to Dublin in 2015. He now works at DCU as a teaching assistant. During his masters studies at UCD in 2016 he fell in love with the idea of community engagement and the search for making better cities, so he founded Places of ARcture which aims to engage local communities with art and architecture. The Syria Architect Art Exhibition was his first event he organised as director of Places of ARcture during DCU refugee week in 2019.
In June 2020 he directedand hosted a series of online events as part of the London Festival ofArchitecture, Digital Program. Events included some where architects fromAleppo, Syria and the wider diaspora joined and shared their stories aboutarchitecture and the rebuilding of Syria after the war. As part of this programme Muhammad connected to virtual tours made by architect colleagues around the old parts of the historical sites of Aleppo city.
Muhammad was also a Co-organiser for World Arabic Language Day celebration in 2018 & 2019 with Arabesque at the Chester Beatty Library.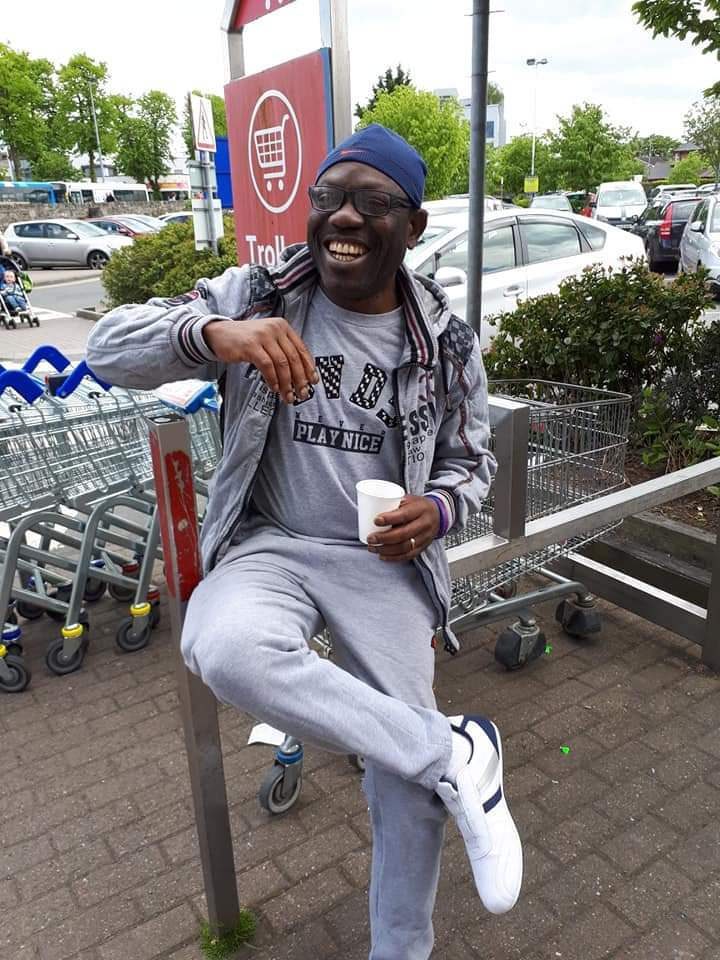 Joe Odiboh
Joe Odiboh is originally from Nigeria, but lived for years in South Africa and has been an art teacher, actor, artist,comedian, and writer. Joe has lived in the Direct Provision system for more than 8 years since arriving in Ireland. He has recently been given the right to remain after fighting a deportation order.
In 2012 he was presented with the "African Leadership and Excellence Award in Arts and Culture", sponsored by the African Voice Newspapers in Ireland. He has had a number of solo and group exhibitions of his paintings and worked with Sabona Productions in Sligo on a film and was the subject of 'Joe Odiboh: Release' a video portrait by Eamonn Dillon made in 2019. "The love of art and creativity is what motivates and drives me into creative affairs as a creative and active mind. I find it hard to know what I intend to paint at times. Once I touch a canvas with paint and brushes, creativity manifests itself from out of the blue. Until I finish a painting, I really do not know how it is going to end. There are powerful forces that drive my art pieces. Forces from the kingdom of God for the gifted. These are forces of nature in art and creativity. I hope one day, someday to have my own art gallery and to take art to another new level."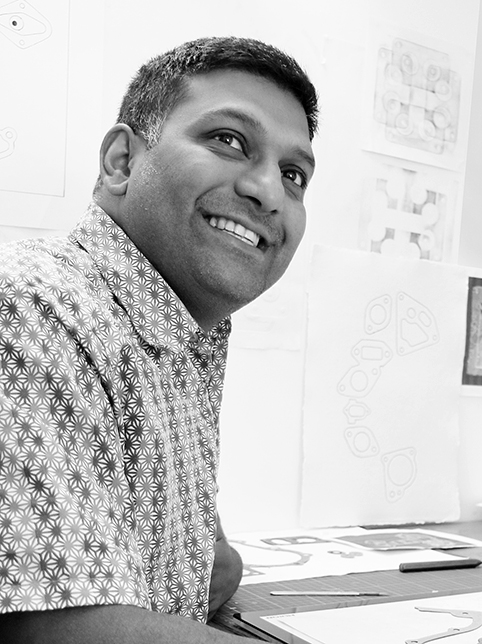 Antonio D'Souza
Antonio D'Souza was born in Nairobi Kenya, grew up in North London and now lives in Skerries North County Dublin. His grandparents originally travelled to East Africa in the early 1900s from the once Portuguese colony, Goa in India. He trained as a 3D designer (BA Hons degree in Furniture and Product Design, Ravensbourne, London 1995). He has designed and made bespoke pieces of furniture and domestic interior accessories for individual clients. Since settling in Ireland in 2015, Antonio has exhibited his work locally and is now focusing his artistic attention on the visual arts.
His work is an exploration and an expression of his multiple cultural and ethnic identities, combined with his need to manipulate materials and components that are often overlooked, hidden from sight or deemed useless. Currently he uses redundant parts from mechanical vehicles to portray abstracts and geometric faces in a series of works entitled – "Gasket Heads". As an educator Antonio has extensive teaching experience in Art, Craft, Design and Technology faculties in Post Primary and Further Education institutions in Ireland, UK and Tanzania in East Africa.
Roxana Manouchehri
Roxana Manouchehri is a professional visual artist based in Dublin, Ireland. She has received an MFA in Fine Art from the Tehran University of Art; she has been teaching art and giving talks and workshops, since 1995 in different universities in Tehran, Seoul and Dublin, including Trinity College and the Chester Beatty collection.
She has had more than 50 group exhibitions internationally and 15 solo exhibitions in Tehran, Seoul, Dubai, Madrid, Munich, London, Brussels and Dublin, including the RHA and the Kevin Kavanagh Gallery. Etemad Gallery presents her works in Tehran. Her works are in some important private and public collections, internationally such as OPW, AIB bank, AXA insurance in Dublin and Asia Art Network in Seoul. Her main interest is drawing on paper. She is skillful in geometrical patterns, reverse painting on glass and mirror and Islamic patterns. Also researching on European medieval and Persian manuscripts are her main resources in her practice.
In her practice she is looking for the conflict between our contemporary life style and the lost truth, also confronting with her fears, dreams and fantasies. Roxana is currently working with IMMA to co-ordinate a series of participatory workshops with Art Nomads to correspond with the Paul Rego exhibition there from September 2020.
Tomasz Madajczak
Tomasz Madajczak was born in Poland in 1979. He has an MA in Photography and Installation Art (2003)from the University of Fine Arts in Poznań. Tomasz emigrated to Ireland shortly afterwards, where he lives and creates ever since. His Art Works have been exhibited in Ireland, Poland, Germany, Czech Republic, France and the Netherlands. Tomasz works as a photographer, commissioned &exhibiting artist and artist in community. In 2020 he has been making 'No Space' a series of collaborations with Irish and international artists, supported by Covid-19 supportive funding from the Irish Arts Council. In February 2020 he produced 'Thought Space' a performance and installation in Mother Tongues Festival Rua Red, Tallaght.
Since 2010 he has been actively involved in arts education in County Cork. In 2019 Tomasz was invited to teach as a Guest Lecturer by BAVA TU Dublin at Sherkin Island, West Cork. Madajczak initiated and facilitates "Aperture 49"art photography group in Skibbereen, as well as wet-plate collodion workshops in Skibbereen and Cork City. Tomasz has been awarded funding by CREATE to work with community groups: from2014 – 2016 'Beyond Sound Communication' with the Deaf Community, Cork City; 2019 'The Sound and Space' Skibbereen; and in 2020 'The Marks We Leave Behind' R&D, with people in Direct Provision Centre in Clonakilty.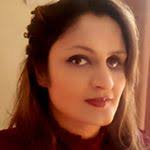 Amna Walayat
Amna Walayat​ has an M.A. in Modern and Contemporary Art, History, Theory and Criticism from UCC in2015. She also has a Masters in Fine Arts, from University of the Punjab, Lahore, Pakistan in 2002.She worked as a curator and Programme Organiser with Pakistan National Council of the Arts and Alhamra Arts Council in Pakistan. Currently, she is a freelance artist, regularly participating in art exhibitions in Ireland and Pakistan. Her major interests in research and art practice are British India, colonialism, orientalism, imperialism, modern and contemporary art. She established the Ireland-Pakistan Arts Exchange (IPAE) to serves as a doorway for bringing both art communities together through creating opportunities for networking and exchange. She also helped put together an E-Exhibition, 'Re-Root' with the Pakistani Artists Community in Ireland and the Embassy of Pakistan.
"I became interested in studying colonisation and imperialism working on my thesis at UCC in 2015. I was also looking at the recent migration into Europe fuelled by the war zones of more than one million people who fled their countries and undertook deadly journeys in overloaded rubber boats with the risks of fatalities and capsizing. My artwork reflects fragments from this history via symbolism in order to create a visual vocabulary".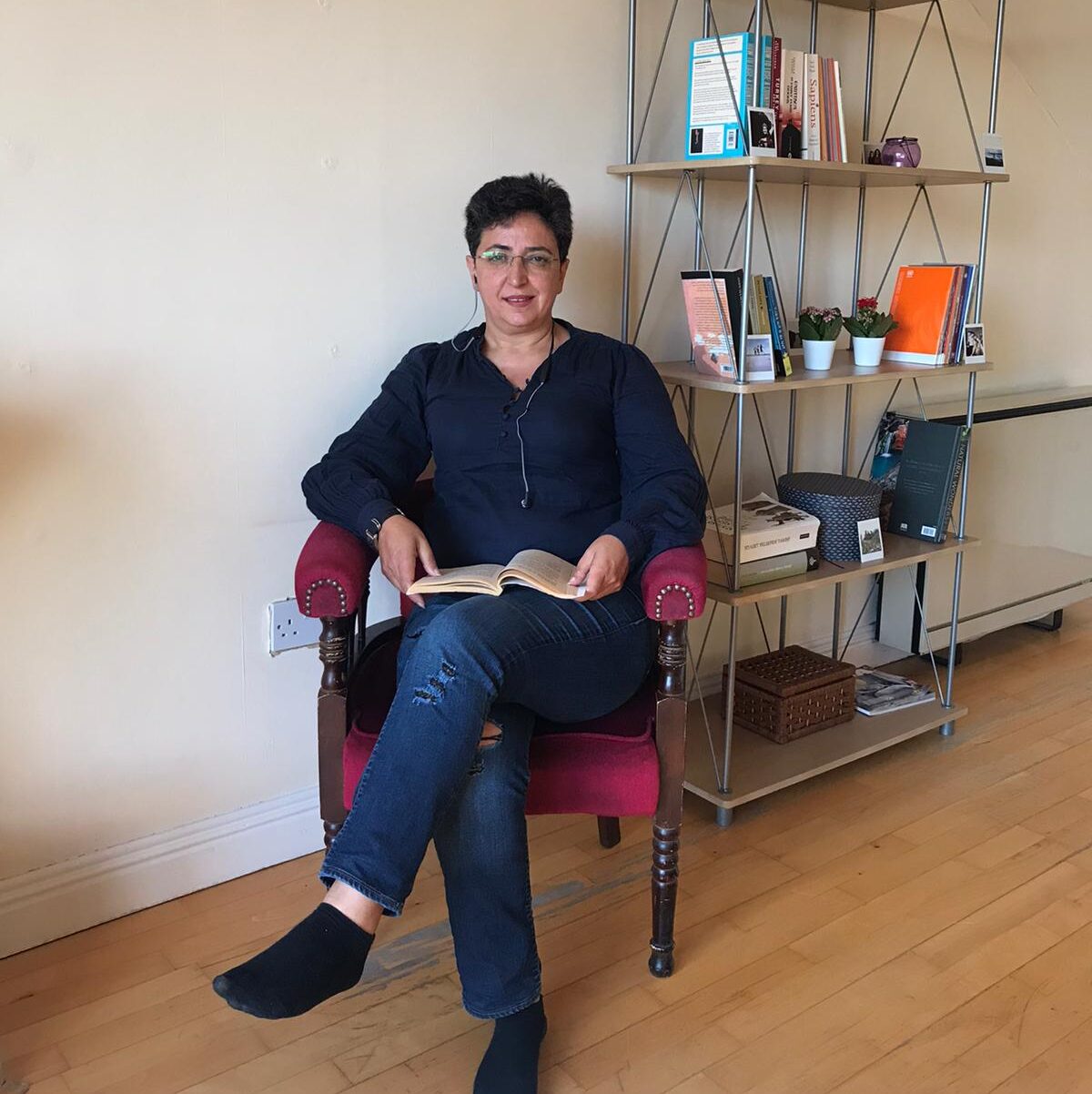 Insaf Yalçınkaya
Insaf Yalçınkaya is a Kurdish artist and poet born in Dersim in the Turkish part of Kurdistan. She was a political activist, and also a Political Consultancy Advisor.
She has also shown ceramics in several art exhibitions. Her articles have been published in national and local magazines and newspapers in Turkey. She has started to collect and translate her poems into English since moving to Ireland. She has recently been successful in gaining international protection and right to remain in Ireland. Her poems are published in Correspondences an anthology by Stinging Fly, in the MASI Journal and in Flare 14 by Dublin's Sunflowers Session.
She is a member of Dublin Writer's Forum. Her artwork Shamaran is made from wood, pine cones and plasterwork. Shahmaran from the Persian words 'Shah' king, and 'mar -an' meaning snakes. This is a legend of the mother Goddess of the Kurds from Mesopotamia in particular in Mardin city in the south-east Anatolian region of Turkey. In prehistory, Shahmaran lived in a heaven in the sky then she was obliged to move underground due to the people's betrayal, she founded a new heaven there. She knows all the secrets of the universe about the past and the future.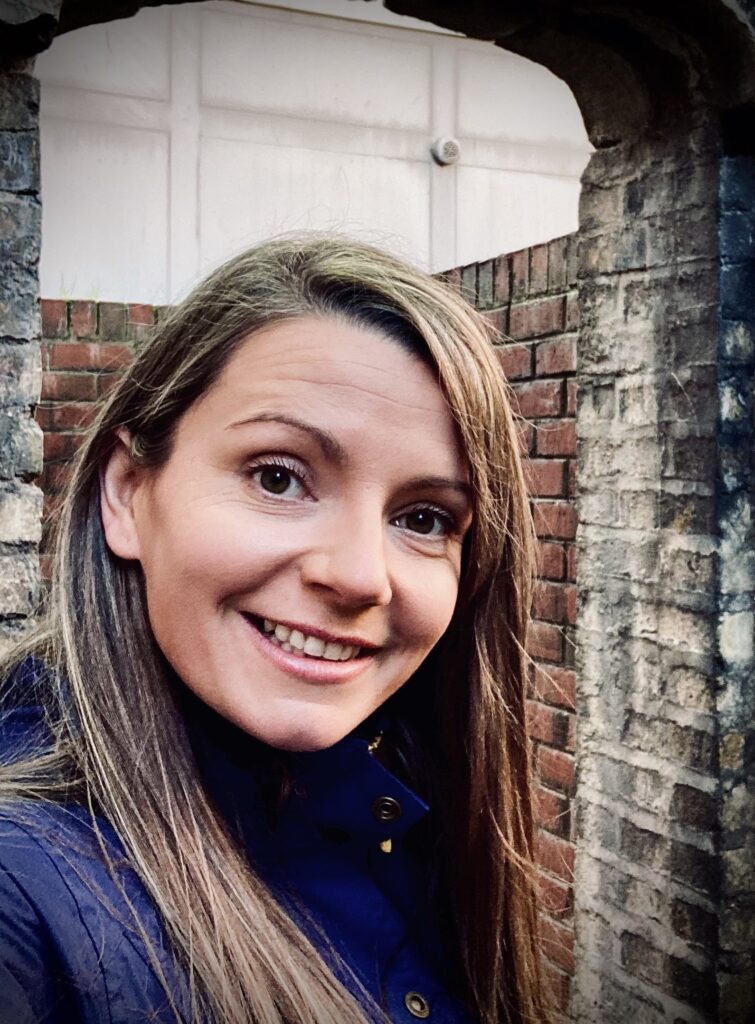 Fiona Bawn-Thompson
Fiona Bawn-Thompson is a hard-working mum with a passion for the arts. She works with women's groups, young people and adults with moderate to profound learning difficulties, ex paramilitary, ethnic minorities and segregated youth across the island of Ireland.
She is an actor, writer, director and choreographer and loves to work on devising projects and creating collaborative artistic pieces with the groups I work with.
She is also the founder and director of FADD studios, a performing arts academy which was established in 2008 and which runs classes across 3 counties. She has represented Ireland at the world Hip-Hop Championships in 2014 and 2019 with my crew of dancers and have attained many awards over the years.
Kwasie Boyce lives in Dundalk, County Louth. He was born and raised in Trinidad and later grew up in New York from his early teens. He found his calling as an actor and trained and performed with IMPACT Repertory Theatre Performance Company, Negro Ensemble Company and Theatre For the New City. He was drawn to theatre companies where Artivism is at the core to the work they create and stories they tell. 
He took part in many film projects including features in Vikings, Red Rock and Bloods. 
He is the Founder and Artistic Director of Dundalk's M.A.D Youth Theatre and proud to say they are heading into their 10th Year. They have devised and produced award winning plays and have a reputation for taking risk and not shying away from issues that young people want to talk about.  He works as a freelance drama facilitator in schools and various youth organisations and currently serves as Dundalk Youth Centre's programme coordinator for PEACE IV Anticlockwise programme, where they use art as a tool to explore conflict, peace and reconciliation.