CHASE
CHASE
Event Categories:
October 18, 2021
@
2:00 pm
–
3:00 pm
IST
Panel discussion on the use of humour and comedy in promoting social engagement, intended as a springboard event for a Centre for Humour and Social Engagement (CHASE). Hosted by Smashing Times.
Book Your Place
Artists
Dr. Eric Weitz, Chair: humour scholar and theatre practitioner
Neslihan Arol: comic practitioner and researcher
Prof. Delia Chiaro: scholar in humour studies and translation studies
Máirtin Mac an Bhaird: comedian, writer, actor
Full Event Details
This one-hour panel is intended as a springboard event for a Centre for Humour and Social Engagement (CHASE), to be established under the aegis of Smashing Times International Centre for the Arts & Equality. Laughter, a complex bodied response—with psychological, social, cultural and, indeed, spiritual implications—is central to human being, and so it seems is humour, the attempt to cause laughter in another or others.
There are innumerable perspectives, levels, and orientations from which to study the everyday human transaction we call humour, but this initiative will seek in particular to create a space for practitioners, thinkers, and thinking practitioners to explore and reflect upon the capacity for humour to be wielded in support of a vision of society based on equality, diversity and inclusivity.
An introduction to the panel by Dr Eric Weitz will clarify further some of the aspirations for CHASE, as well as sketching some of the issues, goals and pitfalls foreseen for such an undertaking. The three speakers were chosen for the distinctive perspectives they offer to a proposed creative, socially conscious meeting place for practice and research in the key of humorous performance. Some issues likely to arise would involve the ethics of joking, from day-to-day interaction to the wide open spaces of the internet; longstanding questions in humour studies about the capacity for humour to change hearts and minds; and techniques that have proven potent for the humour transaction to gain political traction in specific modes of performance.
After the opening remarks, each panelist will speak for ten minutes on an area of interest related to the spirit of the centre, followed by fifteen minutes for discussion and questions. A short amount of time will then be given over to discussion of the next step for CHASE, and to let attendees know how to register interest in playing some part in the centre's evolution.
Speaker Biographies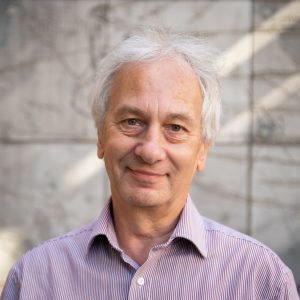 Eric Weitz
Eric Weitz is Associate Director of the Gaiety School of Acting, Adjunct Associate Professor of Drama and Theatre Studies at Trinity College Dublin, and is involved in a part-time capacity with Drama Studies at University College Dublin.
Most recently Eric has co-edited the six-volume Bloomsbury Cultural History of Comedy while contributing a chapter on 'Laughter in the Modern Age'; other publications include Theatre & Laughter and The Cambridge Introduction to Comedy, as well as two edited collections, For the Sake of Sanity: Doing things with humour in Irish society and The Power of Laughter: Comedy and Contemporary Irish Theatre. Eric co-edited and contributed to the Palgrave Handbook of Contemporary Irish Theatre & Performance, and edited the European Journal of Humour Research Special Issue on 'Humour and Social Media'. His articles and chapters include 'Failure as Success: On clowns and laughing bodies'; 'Online and Internet Humor'; 'Playing with the Rules: Thoughts on a Trickster Spirit and the Soul of Comedy'; and 'Who's Laughing Now?: Comic Currents for a New Irish Audience'.
This summer Eric was special guest interviewee for the Theatre Unwrapped Podcast, Episode 4: 'Laughing Matters', from the New Wolsey Theatre, Suffolk, UK; and he wrote and filmed a practice-based video series on comedy, to be released this autumn by the GSA. He currently serves on the editorial panel for 'Humor', the journal of the International Society for Humor Studies (ISHS). He is a longstanding board member for Collective Encounters, a socially engaged theatre company based in Liverpool, UK.
Eric organised and hosted the international conference for ISHS at Trinity College Dublin in 2016, which was attended by 180 delegates from forty different countries, representing a wide range of disciplinary orientations. As part of the conference activities, he conceived and produced an event in the Samuel Beckett Theatre, titled, Laughter in Our Bones, a promenade performance comprised of short comic texts chosen and performed by people from a range of cultures residing in Ireland, hosted by Little John Nee. This event can be seen in retrospect as a first step toward the Centre for Humour and Social Engagement.
Neslihan Arol
Neslihan Arol combines her artistic and academic work in a multifaceted practice. She finished her MA in Film & Drama Programme at Kadir Has University, Istanbul, Turkey, with a practice-based research project on clowning from a feminist perspective. For her PhD at the Berlin University of the Arts, she expanded her scope to include stand-up comedy and meddahlık (Turkish storytelling tradition). She presented artistic outcomes of this work on various occasions, including international festivals in Helsinki, Izmir, and Vienna, and shared her academic findings in many conferences around the world. More information on her practice can be read in her article published in Staging Gender — Reflexionen aus Theorie und Praxis der performativen Künste (2019). In addition to her PhD, she has continued an artistic research project on shadow play as an Associate Fellow at the Berlin Centre for Advanced Studies in Arts and Sciences since 2019.
Prof. Delia Chiaro
Born, raised and educated in the UK, Delia Chiaro has spent her entire academic life in Italy where she is currently Professor of English Language and Translation at the University of Bologna's Department of Interpreting and Translation.
Her research has focused on everything and anything that is benignly multi-faceted and incongruous including bilingualism, audio-visual translation, humour and especially a mixture of all three. She has published over 100 articles and book chapters, she has edited several books and has written two monographs the latest of which, The Language of Jokes in the Digital Age (London: Routledge), came out in 2019.
Delia has been invited speaker at conferences around the world and has been interviewed about her work by the BBC, The Economist, Mind and several other newspapers and magazines. Her current research explores humour and food and the role of humour used by so-called Digital Tribes on social media and its contamination into the material world. Her forthcoming book, entitled Comedy in Political Language: How Politicians Use Humour, will be published by Cambridge University Press, in 2022.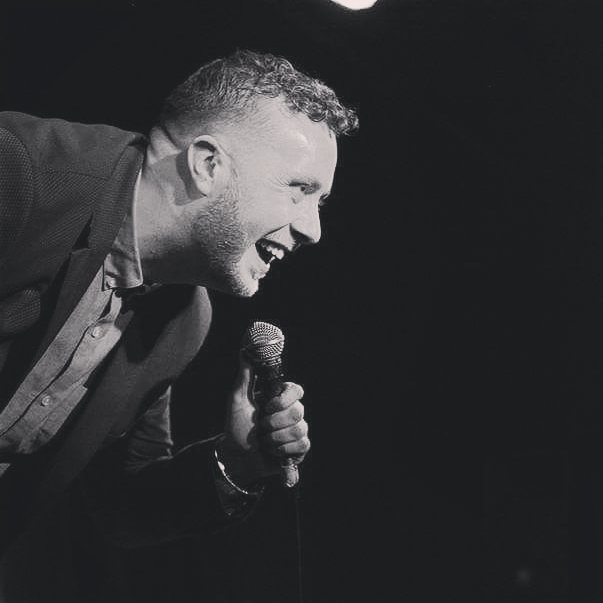 Mairtín Mac an Bhaird
Mairtín Mac an Bhaird is better known as Martin Beanz Warde, and is a stand-up comedian, writer, theatre actor, podcaster, and social commentator from the Irish Traveller community. He started his stand-up career in 2005 and has since gone on to perform across Ireland in every major venue. Mairtín has also performed in Electric Picnic, Altogether Now, and is the creator of ShamAlive, Tuam's first comedy festival. Aside from performing, Mairtin is an advocate for human rights, fairness, equity, and inclusion. Mairtin can be found releasing podcast episodes on the HazBeanz show and is currently writing his first one man show for theatre.
Organisations and Funders