Human Rights On Film
Human Rights On Film
Event Categories:
October 17, 2021
@
6:00 pm
–
8:00 pm
IST
Screening of 'A Worm in the Heart' followed by a panel discussion. Hosted online by ICCL and Dublin International Film Festival.
Book Your Place
Artists
Paul Rice, Director, Writer, Cinematographer, Producer
Liam Jackson Montgomery, Executive Producer, Interviewer
Full Event Details
A Worm in the Heart details the extraordinary lives and brave stories of the diverse LGBT+ communities across Russia. Shot in six cities along the Trans-Siberian railway and utilizing intimate interviews about current Russian life, this documentary features deeply personal and moving accounts from activists and non-activists alike. The film follows queer Irish filmmaker Paul Rice and his boyfriend Liam, as they go under-cover armed only with two cameras, to meet with the many heroic members of the LGBTQ+ community who risk their lives living authentically under oppressive laws and prejudices – from Nobel Peace prize nominees and international activists to drag queen performers thriving in remote Siberia.
A WORM IN THE HEART is a never-before-seen collection of emotionally driven stories captured on their journey that poignantly document the current state of the Russian LGBTQ+ community.
Paul and Liam will engage in an online post-show discussion after the screening of the film.
Speaker Biographies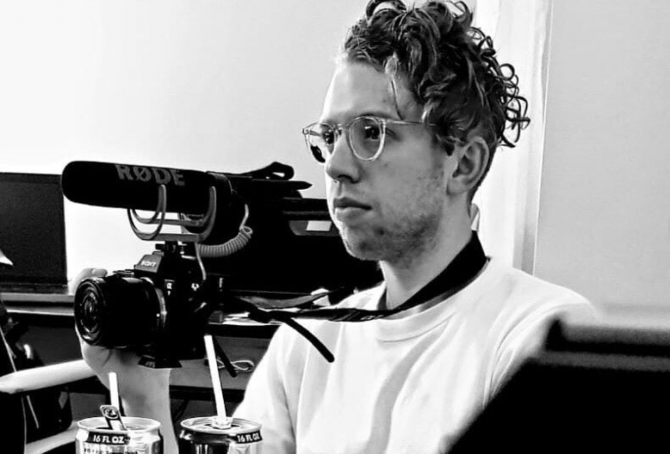 Paul Rice
Paul Rice is an art director and filmmaker originally from Ireland, currently based in California. He has worked extensively in Dublin, London and San Francisco for agencies and creative studios as an art director or lead creative on award-winning commercial projects for culture, fashion, and music brands. Paul is a 2012 graduate from the Limerick School of Art & Design in Ireland. A WORM IN THE HEART is his feature film directorial debut.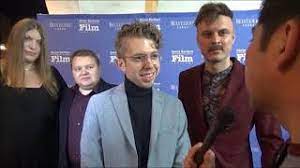 Liam Jackson Montgomery
Liam Montgomery is a writer and filmmaker originally from Wales (UK), currently based in California. As of 2018 Liam has begun creating queer short films that he writes and co-directs with his partner Paul Rice. His short film, 'Snout' has been part of official selections for various film festivals such as Another Hole in the Head, SF Indie Fest and received an honorable mention at the London International Comedy Festival. The film also won 'Best Original Concept' at the 2019 Videoscream Festival in Portland, Oregon.
Organisations and Funders