Human Rights Under Threat: The Arts Respond

Human Rights Under Threat: The Arts Respond
October 14
@
1:00 pm
–
2:30 pm
IST
An interview with poet and translator George Szirtes on themes of poetry and human rights accompanied by readings from writer and translator, Csilla Toldy, presented by Irish PEN / PEN na hÉireann in partnership with Smashing Times International Centre for the Arts and Equality.
Book Your Place
Artists
George Szirtes, poet and translator
Csilla Toldy, writer and translator
Mary Moynihan, writer, director, theatre and filmmaker and Artistic Director of Smashing Times International Centre for the Arts and Equality
Full Event Details
George Szirtes, poet, will be interviewed by Mary Moynihan, writer, director, theatre and filmmaker and Artistic Director of Smashing Times International Centre for the Arts and Equality. He will discuss migration, human rights and freedom of expression, and the role of poetry in these challenging times. He will also give a short reading from his work. The discussion will be accompanied by a reading from Hungarian writer and translator, Csilla Toldy.
This event is presented by Irish PEN/PEN na hÉireann, an organisation that exists to promote friendly cooperation among writers in every country in the interests of literature, responsible freedom of expression and international goodwill. The event is presented in partnership with Smashing Times International Centre for the Arts and Equality for the annual Dublin International Arts and Human Rights festival. The aims of Irish PEN/PEN na hÉireann are to promote literature in and about Ireland both nationally and internationally; to defend worldwide the rights of writers to responsible freedom of expression as defined in the PEN charter and to foster international understanding through the appreciation of literature.
This event is supported by Dublin UNESCO City of Literature, in association with Dublin City Council.
Speaker Biographies:
George Szirtes was born in Hungary and emigrated to England with his parents—survivors of concentration and labor camps—after the 1956 Budapest uprising.
Szirtes studied painting at Harrow School of Art and Leeds College of Art and Design. At Leeds he studied with Martin Bell, who encouraged Szirtes as he began to develop his poetic themes: an engaging mix of British individualism and European fluency in myth, fairy tale, and legend. Szirtes's attention to shape and sound, cultivated through his background in visual art and his bilingual upbringing, quickly led to his successful embrace of formal verse. In an essay in Poetry magazine defending form, Szirtes argues that "rhyme can be unexpected salvation, the paper nurse that somehow, against all the odds, helps us stick the world together while all the time drawing attention to its own fabricated nature."
His first book, The Slant Door (1979), won the Faber Memorial Prize. Bridge Passages (1991) was shortlisted for the Whitbread Poetry Prize. Reel (2004) won the T.S. Eliot Prize, and his New and Collected Poems was published by Bloodaxe in 2008.
Szirtes did not return to Hungary until 1984, when he visited on the first of several Arts Council travelling scholarships. He has since translated, edited, and anthologized numerous collections of Hungarian poetry. For his translation work Szirtes has won several awards, including the Dery Prize for Imre Madach's The Tragedy of Man (1989) and the European Poetry Translation Prize for Zsuzsa Rakovsky's New Life (1994). His own work has been translated into numerous languages and widely anthologized, including in Penguin's British Poetry Since 1945.
He is the author of Exercise of Power (2001), a critical study of the artist Ana Maria Pacheco. He co-edited, with Penelope Lively, New Writing 10 (2001). Szirtes has written extensively for radio and is the author of more than a dozen plays, musicals, opera libretti, and oratorios.
Szirtes lives in England with his wife, the painter Clarissa Upchurch, with whom he ran the Starwheel Press. They collaborated on Budapest: Image, Poem, Film (2006). He is a member of the Advisory Panel of the British Center for Literary Translation, and is on the Advisory Board of the Poetry Book Society. He has been a member of the Royal Society of Literature since 1982.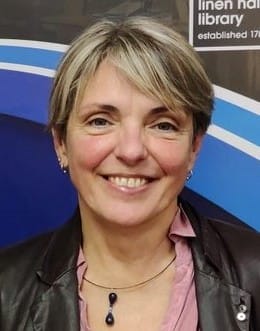 Csilla Toldy is a writer and translator from Hungary, living in Northern Ireland. Her publications include various literary magazines in the UK and Ireland, as well as three poetry pamphlets: Red Roots – Orange Sky (2013), The Emigrant Woman's Tale (2015) and Vertical Montage (2018, Lapwing), and the short story collection, Angel Fur and other stories (Stupor Mundi, 2019). Her novel Bed Table Door, long listed for the Bath Novel award, and winner of the Desmond Elliot Residency explores the idea of political and personal freedom against the backdrop of the Cold War and Thatcher's England. (Wrecking Ball Press, 2023). Csilla creates film poems as a visual artist. Her award-winning work has been screened at international festivals. In 2020 she was commissioned by the Executive Office of Northern Ireland to create a public artwork, a film poem for Holocaust Memorial Day. www.csillatoldy.co.uk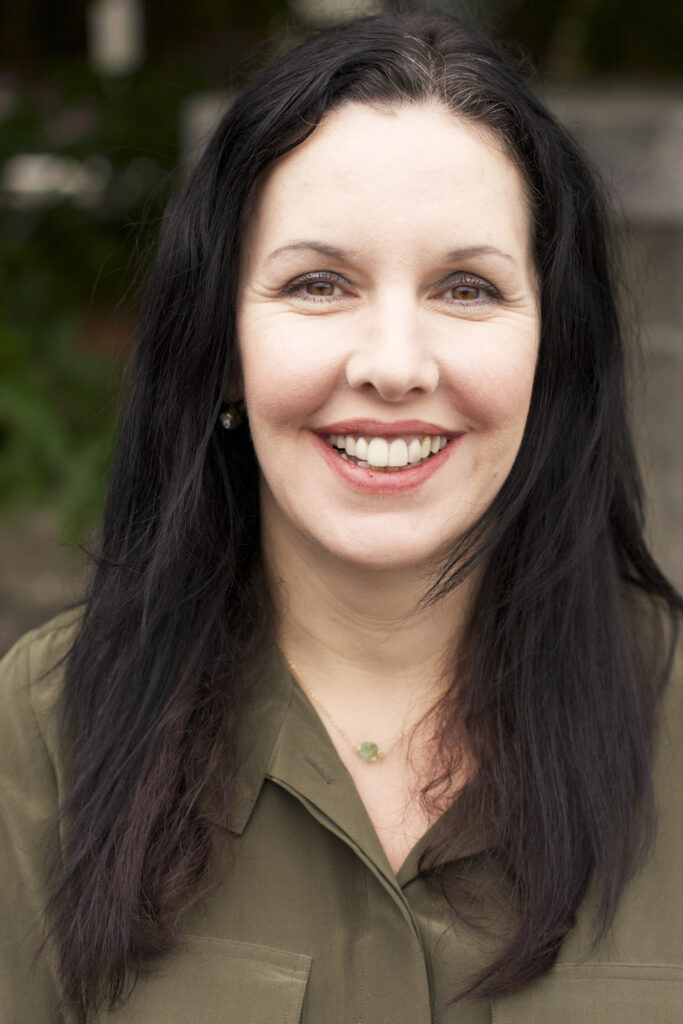 Mary Moynihan, Writer, Director, Theatre and Film-Maker and Artistic Director, Smashing Times International Centre for the Arts and Equality
Mary Moynihan, (she/her), MA, is an award-winning writer, director, theatre and film-maker, an interdisciplinary artist and one of Ireland's most innovative arts and human rights artists creating work to promote the arts, human rights, climate justice, gender equality, diversity and peace.
Mary is Artistic Director of Smashing Times International Centre for the Arts and Equality and works collaboratively with artists and over 50 organisations across Ireland, Northern Ireland, Europe and internationally, using the arts to promote rights and values for all. Company patrons of Smashing Times are Sabina Coyne Higgins, Senator Joan Freeman, founder of Pieta House, Ger Ryan, actor and Tim Pat Coogan, writer and historian. Founding patrons were writers Maeve Binchy and Brian Friel.
Mary's work has won a number of awards including the Allianz Business to Arts Awards, a GSK Ireland Impact Award, a Dublin Bus Community Spirit Award, a National Lottery Good Cause Award, the international #ArtsAgainstCovid award, an Arts Council Project Award and an Arts Council Agility Award.
Mary is Artistic Curator for the annual Dublin Arts and Human Rights festival implemented by Smashing Times and Front Line Defenders in partnership with Amnesty International, Fighting Words, ICCL, NWCI, Irish Modern Dance Theatre, Trócaire and Poetry Ireland, funded by The Arts Council. The aim of the festival is to showcase and highlight the extraordinary work of human rights defenders in Ireland and around the world, past and present, and the role of the arts and artists in promoting human rights today.
Mary's artistic practice encompasses theatre, film, literature, poetry, and curatorship. Mary's work focuses on primal, visceral and intuitive responses to vulnerability and conflict and an exploration of self and the other. Her work explores an interconnectedness of the body, voice and imagination, revealing the inner life through physical and spiritual energies and intuitive engagements. Mary has a focus on using historical memory in her artistic practice as inspiration for the creation of original artworks across a range of mediums, remembering stories of ordinary yet powerful women and men from history and today who stood up for the rights of others.
As a playwright, Mary's work includes the highly acclaimed The Woman is Present: Women's Stories of WWII co-written with Paul Kennedy, Fiona Thompson and Féilim James; A Beauty that will Pass; Constance and Her Friends – selected by President Michael D. Higgins for performance at Áras an Uachtaráin for Culture Night 2016; In One Breath from the award-winning Testimonies(co-written with Paul Kennedy); and Shadow of My Soul, May Our Faces Haunt You and Silent Screams.
Mary's film work includes the hour-long documentary Stories from the Shadows, the short film Tell Them Our Names, inspired by women's stories of WWII and selected for the London Eye International Film Festival and Kerry Film Festival, the creative documentary Women in an Equal Europe and the short film Courageous Women inspired by powerful women's stories from the 1916 to 1923 decade of commemorations period in Irish history.
Irish PEN/PEN na hÉireann
Irish PEN/PEN na hÉireann was launched in November 2020, on The Day of the Imprisoned Writer, with Michael D Higgins as Patron. Irish PEN/PEN na hÉireann is an all-island organisation and all activities are voluntary. Irish PEN/PEN na hÉireann subscribes to the PEN Charter (reproduced below), and has established close links with PEN Cymru (Wales), PEN Scotland and English PEN. The acronym for the four Centres on these islands is WISE, and Irish PEN/PEN na hÉireann is present at each of the monthly meetings of all four WISE Centres.
We also have links with PEN International, and take part in campaigns such as PEN Writes, in which we write letters to imprisoned writers everywhere, to let them know they are not forgotten. Poet İlhan Sami Çomak has said that being imprisoned is like being in a 'dark well' – and that words become his 'ladder out of the darkness'.
FREEDOM TO WRITE
The aim is to respond to the ways in which writers and journalists everywhere are coming under increasing amounts of threat. In some cases, the threats come from criminals, in other cases from the state. And the danger keeps growing. Freedom of expression is under threat everywhere. The following are writers who were either imprisoned or silenced because of what they wrote:
We support the Indian poet, Varavara Rao, one of India's foremost poets and political activists, who was arrested in August 2018 after an event at in Bhima-Koregaon in support of the Dalits' struggle for human rights. Police claimed that speeches made by Rao and others inflamed the subsequent violence. Rao has been imprisoned many times over the years for his Maoist views.
We support the Peruvian journalist, Paola Ugaz, who faces intimidation and harassment, along with several ongoing court-cases because of her investigative journalism. In the most famous case, she is being sued by a Catholic organisation because of her exposure of its corruption, its abuse of young people – sexual and emotional – and its cult-like activities.
We support Gulmira Imin, a Uyghur poet, currently detained among so many others in a Chinese 're-education' camp – a concentration camp by any other name.
Organisations Involved / Partner Organisation(s):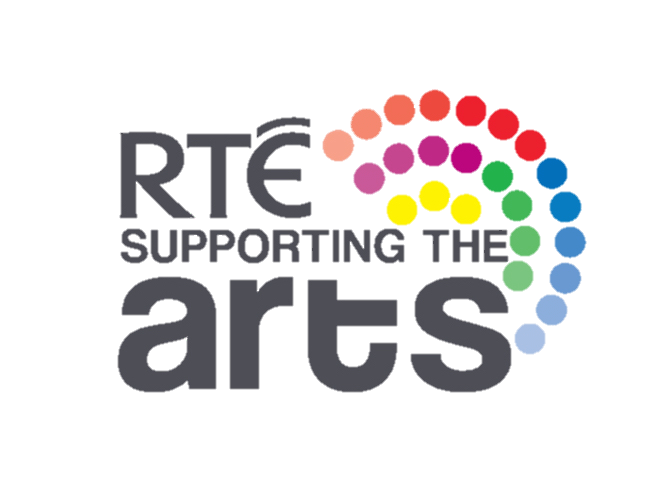 Venue Information: