In the Shadows: Mental Health
In the Shadows: Mental Health
Event Category:
October 13
@
12:00 pm
–
October 22
@
5:00 pm
IST
Online screening of mental health documentary
Artists
Director, producer, editor: Dean Kavanagh
Co-producer & director: Aisling O'Leary
Camera: Eoin Haide, Ben Redmond, Ving Nong, Planem Dimitrov
Sound: Sean Robinson
Narrator: Peter Warnock
Production assistant: Sarah Notaro
Full Event Details
In the Shadows is a documentary that goes behind the statistics to talk to people affected by the mental health crisis in Ireland and looks at the charities and initiatives set up to help those struggling with their mental health. The documentary will be available to watch for the duration of the Dublin Arts and Human Rights Festival on this webpage.
Creative Arts for Health and Well-Being
A major report by the World Health Organisation (WHO) titled The role of the arts in improving health and well-being in the WHO European Region demonstrates how arts interventions can help improve health and well-being, contribute to the prevention of a variety of mental and physical illnesses and support in the treatment or management of a range of acute and chronic conditions arising across the life-course. The research highlights the 'evidence for the multiple ways in which it has been demonstrated that arts programmes can benefit the health agenda, from reducing social inequalities to increasing health equity and from providing better training for health professionals to improving resilience and coping among informal caregivers'. The report highlights the fact that the positive and beneficial impact that arts intervention can have on health and well-being is not being fully realised as more opportunities need to be provided to support collaboration between the arts and health sectors 'ensuring that everyone has equitable access to the arts in community and health-care settings across the region.
Positive Mental Health
Positive mental health is about looking after yourself and minding your mental well-being, having a positive sense of wellbeing. Life is full of ups and downs and there are many things you can do that will make a difference to how you feel and can help you to cope with tough times or difficulties that may arise. Positive mental health is not just ''being free of mental illness, it is also about having a positive sense of wellbeing. It is important to look after your positive mental health as it allows us to enjoy life's pleasures, believe in our own abilities, cope with the normal stresses of life, work and study productively and enjoy socialising. Positive mental health is about reaching our potential and feeling like we always have the chance to give everything our best shot. Not just feeling positive, but also getting out there in the big bad world. Positive mental health not only prevents mental ill health, it also leads to greater enjoyment and satisfaction with one's life.'' (www.spunout.ie).
Importance of Physical Health for Positive Mental Health and Well-Being
Being active promotes physical health and mental health. Being active helps release chemicals in your brain (endorphins), which have a positive effect on your mood, as well as benefiting your heart, lungs, muscles and bones. Getting out and being active is also a great way to manage stress. It is recommended to have 30 minutes of exercise 3 times a week in order to maintain fitness. This can be fast walking, running, dancing. This contributes to positive mental health.
The Right to Artistic Expression and Creativity
According to the United Nations Human Rights Office of the High Commission, 'by engaging people and encouraging their interaction through artistic and cultural expression, actions in the field of culture can open a space in which individuals and groups can reflect upon their society, confront and modify their perception of one another, express their fears and grievances in a non-violent manner, develop resilience after violent or traumatic experiences, including human rights violations, and imagine the future they want for themselves and how to better realize human rights in the society they live in. The increased social interactions, mutual understanding and trust that can be built or rebuilt through these initiatives are essential to achieve a range of human rights goals and to respect cultural diversity.'
Beginning in 2009, the Human Rights Council of the United Nations has put forward a number of resolutions supporting the promotion of protecting everyone's cultural rights and a respect for cultural diversity. A Special Rapporteur has been appointed (an independent expert in the field of cultural rights) who reports to the Human Rights Council of the United Nations on an annual basis. The Special Rapporteur works to promote and protect cultural rights at local, national, regional and international levels, and 'addresses how actions in the field of arts and culture can make significant contributions towards creating, developing and maintaining societies in which all human rights are increasingly realized'. The Special Rapporteur reports on areas such as the right to artistic freedom, the impact of fundamentalism and extremism on the enjoyment of cultural rights and the cultural rights of women.
'The arts have a unique power to bring people together' (Amnesty International), to promote change and to advance human rights. Artists are storytellers who can shine a light on injustice using the power of artistic processes to raise awareness about important human rights issues, to inspire people to support human rights and to engage new audiences in human rights advocacy. The end result is increased awareness and activism for arts and human rights, and the long-term promotion and protection of human rights.
Mental Health and the Arts
According to the Europe Mental Health Action Plan, 2013-2020, mental health disorders are one of the greatest public health challenges in the European Region as measured by prevalence, burden of disease and disability. Mental health problems, including depression, anxiety and schizophrenia, are the main cause of disability and early retirement in many countries and are a major burden to economies, demanding immediate and sustained policy action. According to the Europe Mental Health Action Plan, all sectors of society have a responsibility in terms of promoting positive mental health and the best way forward is to develop a multi-sector approach made up of cross-sectoral working partnership involving a range of organisations from governmental level to independent community based.
Smashing Times Acting for the Future Programme and useful links on Positive Mental Health and Well-Being
Smashing Times International Centre for the Arts and Equality are dedicated to using the arts to promote positive mental health and well-being. The award-winning Acting for the Future uses specifically designed participative arts-based workshops, professional theatre performances, film screenings and post-show panel discussions with counsellors and clinical psychologists to promote active healthy lifestyles, positive mental health and well-being and suicide prevention. The project is implemented by Smashing Times International Centre for the Arts and Equality in partnership with the Samaritans and with assistance from a panel of advisors and is delivered on an annual basis in the Republic of Ireland and Northern Ireland with second level schools, universities and with a range of diverse youth and adult groups and the general public. This project was initially set up in 2005 and runs on a yearly basis due to demand for service.
Useful Links
It is important to recognise that we may all experience a range of emotions in these changed times and that you are not alone as there is always someone there to help. If you need to talk you can ring the Samaritans anytime day or night on 116 123. You can also talk to a family member, a friend or your GP. Talking about how you are feeling can help. Have a look at the Smashing Times Acting for the Future handout for suggestions and ideas for promoting positive mental health and well-being.
If you or someone you know is at risk of suicide or self-harm, during this crisis you should make contact immediately with one of the following:
Your local doctor
Your local Accident & Emergency department of the nearest hospital
Call 999/112
The following is a list of support services in Ireland. It is not a comprehensive list.
Samaritans Helpline: Call 116 123
If you need someone to talk to, the Samaritans are there to listen, they wont judge or tell you what to do. Whatever you are going through, you can call the Samaritans any time day or night from any phone for free. People can contact the Samaritans for a range of reasons and you don't have to be suicidal to get in touch, if you are having a tough time call the Samaritans on 116 123. Contacting the Samaritans is free, you can ring from landlines or mobiles including pay-as-you-go mobiles. You don't need to have credit or any call allowance to ring.
Aware Defeat Depression. Click here. Provides support to those whose lives are affected by depression and anxiety. Some great information from Aware in relation to handling your mental health and well-being and handling anxiety during Covid-19.
HSE Health and Well-Being Division. Click here.
Barnardos. Click here. Committed to the best interest of children and young people in Ireland, promoting and respecting their rights
SpunOut.ie Click here. SpunOut.ie is Ireland's youth information website created by young people, for young people. They provide information online on a range of different topics broken down into sections; education, employment, health, life and opinion.
Organisations Involved / Partner Organisation(s):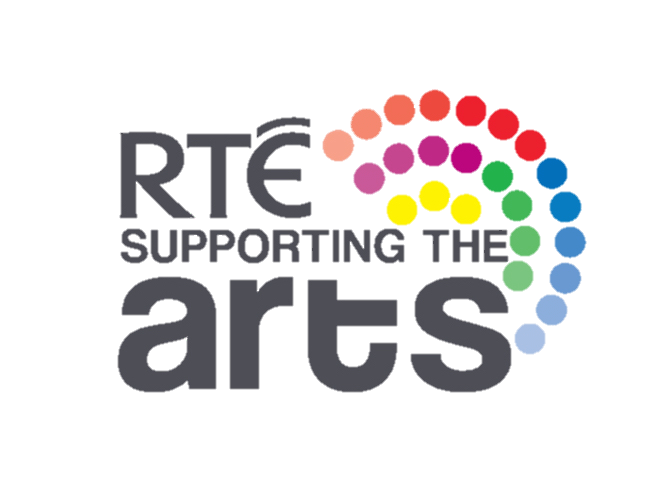 Venue Information: