Love Story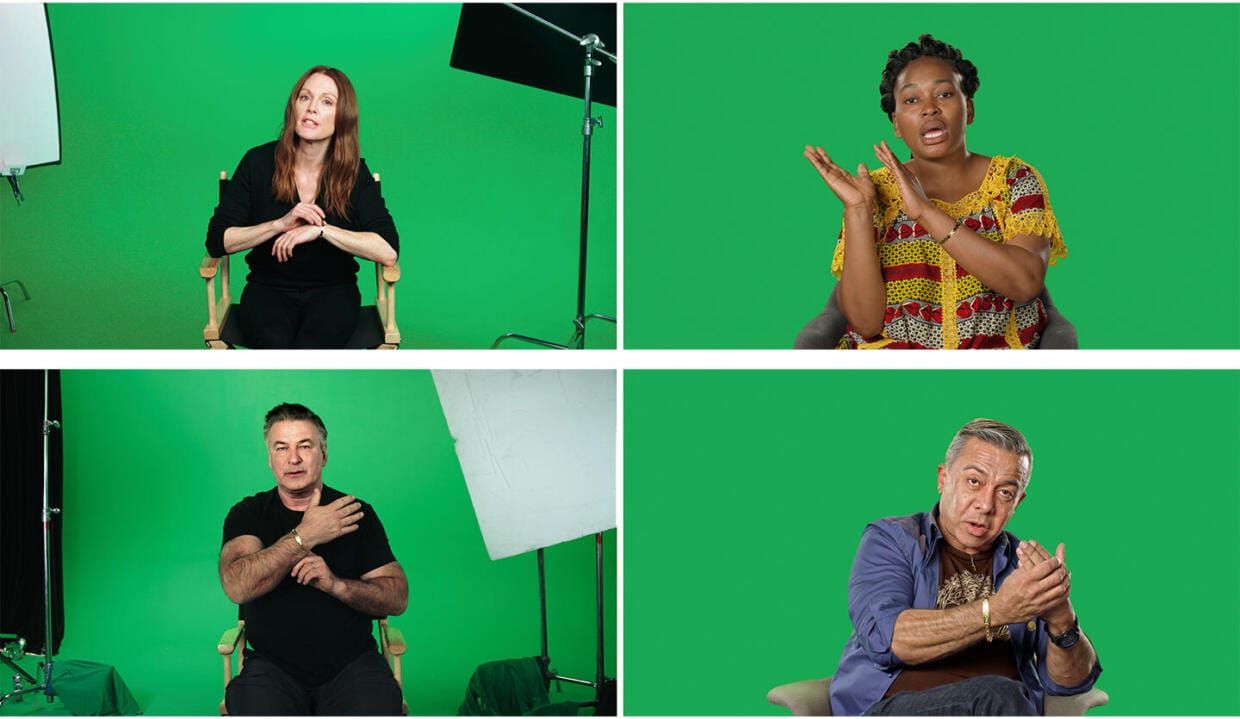 Love Story
Event Category:
September 4
@
11:00 am
–
September 9
@
6:00 pm
IST
A seven-channel video installation, interrogating the mechanics of identification and the conditions under which empathy is produced. Available Monday-Saturday only until 11 November
Book Your Place
No Booking Necessary
Artists
Candice Breitz, artist
Full Event Details
Love Story (2016), a seven-channel video installation, interrogates the mechanics of identification and the conditions under which empathy is produced. The work is based on the personal narratives of six individuals who have fled their countries in response to a range of oppressive conditions: Sarah Ezzat Mardini, a competitive swimmer who escaped war-torn Syria; José Maria João, a former child soldier from Angola; Mamy Maloba Langa, a survivor of sexual violence from the Democratic Republic of the Congo; Shabeena Francis Saveri, a transgender activist from India; Luis Ernesto Nava Molero, a political dissident from Venezuela; and Farah Abdi Mohamed, an idealistic young atheist from Somalia. Love Story evokes the global scale of the so-called refugee crisis, having evolved out of lengthy interviews conducted with the six participants in the countries where they are seeking or have been granted asylum (two interviews took place in Berlin, two in New York, and two in Cape Town).
The personal accounts shared by the interviewees are articulated twice by Love Story. In the first space of the installation, re-performed fragments from the six interviews are woven into a fast-paced montage featuring Hollywood actors Alec Baldwin and Julianne Moore (who are cast in the work as themselves: 'an actor' and 'an actress'). Each was asked to channel excerpts from three of the first-person narratives on a greenscreen set, without the support of fictional backdrops, costumes, props, accents, or interlocutors. Breitz's edit intertwines the six renditions, plotting the diverse socio-political circumstances and personal experiences that prompted the interviewees to leave their countries. Her polished restaging of the six stories strips the source interviews of their depth and nuance, of their imperfect grammar and accented English, provocatively mimicking and exposing the logic by means of which 'true life stories' migrate into popular entertainment. It is no coincidence that the two actors at the heart of this manoeuvre are white, and that the stories which they voice are predominantly those of people of colour.
In a second space that is accessible only via the first, the original interviews unfold across six suspended screens in their full duration and complexity, now intimately voiced by the individuals whose lived experiences they archive.
Suspending viewers between the gritty firsthand accounts of people who would typically remain nameless and faceless in the media, and an accessible drama featuring two actors who are the very embodiment of visibility, Love Story raises questions about how and where our attention is focused. The work deploys the hypervisibility of Moore and Baldwin to amplify stories that might otherwise fail to elicit mainstream attention or empathy. At the same time, it invites reflection on the callousness of a media-saturated culture in which strong identification with fictional characters and celebrity figures runs parallel to a widespread lack of interest in people facing real-world adversity.
Love Story is the first chapter of a trilogy of video installations. The work was shown prominently in the South African Pavilion at the 57th Venice Biennale in 2017. As of July 2020, Breitz is working on the final installation in the trilogy.
Artist Biographies: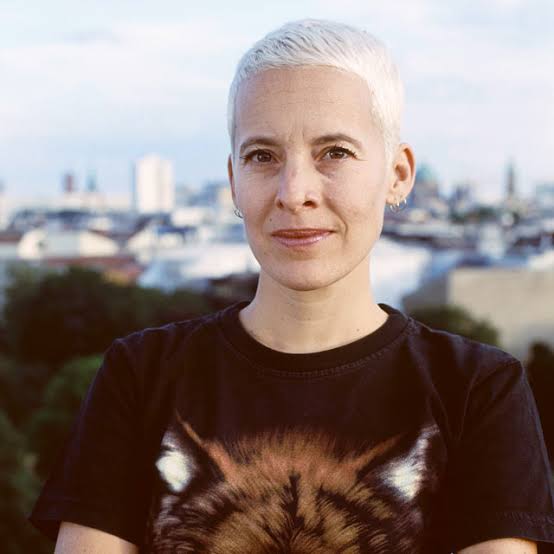 Candice Breitz (born in Johannesburg, 1972) is a Berlin-based artist. Her moving image installations have been shown internationally. Throughout Breitz's career, she has explored the dynamics by means of which an individual becomes him or herself in relation to a larger community, be that the immediate community that one encounters in family, or the real and imagined communities that are shaped not only by questions of national belonging, race, gender and religion, but also by the increasingly undeniable influence of mainstream media such as television, cinema, and other popular culture. Most recently, Breitz's work has focused on the conditions under which empathy is produced, reflecting on a media-saturated global culture in which strong identification with fictional characters and celebrity figures runs parallel to widespread indifference to the plight of those facing real-world adversity. In 2022, she completed The White Noise Trilogy, a trio of multichannel video installations that includes Love Story (2016), TLDR (2017) and Whiteface (2022).
Breitz holds degrees from the University of the Witwatersrand (Johannesburg), the University of Chicago and Columbia University (NYC). She has participated in the Whitney Museum's Independent Studio Program and led the Palais de Tokyo's 'Le Pavillon' residency as a visiting artist during the year 2005-2006. She has been a professor at the Hochschule für Bildende Künste in Braunschweig since 2007.
Solo exhibitions of Breitz's work have been held at the Tate Liverpool, Louisiana Museum of Modern Art (Humlebæk), Museum Folkwang (Essen), Kunstmuseum Stuttgart, National Gallery of Canada (Ottawa), San Francisco Museum of Modern Art, Kunsthaus Bregenz, Palais de Tokyo (Paris), The Power Plant (Toronto), Boston Museum of Fine Arts, Modern Art Oxford, De Appel Foundation (Amsterdam), Baltic Centre for Contemporary Art (Gateshead), MUDAM / Musée d'Art Moderne Grand-Duc Jean (Luxembourg), Moderna Museet (Stockholm), Castello di Rivoli (Turin), Pinchuk Art Centre (Kyiv), Centre d'Art Contemporain Genève, Bawag Foundation (Vienna), Temporäre Kunsthalle Berlin, MUSAC / Museo de Arte Contemporáneo de Castilla y León (Spain), FMAV / Fondazione Modena Arti Visive (Modena), Wexner Center for the Arts (Ohio), O.K Center for Contemporary Art Upper Austria (Linz), ACMI / The Australian Centre for the Moving Image (Melbourne), Collection Lambert en Avignon, Sonnabend Gallery (New York), FACT / Foundation for Art & Creative Technology (Liverpool), Neuer Berliner Kunstverein (Berlin), Arken Museum of Modern Art (Ishøj-Copenhagen), Blaffer Art Museum (Houston), Void Contemporary Art Space (Derry), EMMA / Espoo Museum of Modern Art (Espoo, Finland), West Den Haag (Den Haag), Iziko South African National Gallery (Cape Town), Kunstmuseum Bonn, the Baltimore Museum of Art, Auckland Art Gallery Toi o Tāmaki (Auckland), the Contemporary Jewish Museum (San Francisco), Staatliche Kunsthalle Baden-Baden and Centrale for Contemporary Art (Brussels), among other institutions.
In 2017, Breitz represented South Africa at the 57th Venice Biennale (alongside Mohau Modisakeng). In the past, she has also participated in biennials and triennials in Johannesburg (1997), São Paulo (1998), Istanbul (1999), Taipei (2000), Gwangju (2000), Tirana (2001), Göteborg (2003 + 2009), Venice (2005 + 2017), New Orleans (2008), Singapore (2011), Dakar (2014), Melbourne (2017), Cleveland (2018), Sharjah (2019), Aichi (2019), Rabat (2019) and Prague (2020). Her work has been featured at the Sundance Film Festival (New Frontier, 2009), at the Toronto International Film Festival (David Cronenberg: Transformation, 2013) and in the Gorki Theatre's Herbstsalon (4. Berliner Herbstsalon: De-heimatize It!, Berlin, 2019).
Selected group exhibitions include The Cinema Effect (Hirshhorn Museum + Sculpture Garden, Washington, D.C., 2008), South Africa: the art of a nation (British Museum, London, 2016), Laughing in a Foreign Language (The Hayward, London, 2008), Made in Germany (Kunstverein Hannover, 2007), Superstars (Kunsthalle Wien, 2005), CUT: Film as Found Object (Museum of Contemporary Art, North Miami, 2004), Continuity + Transgression (National Museum of Modern Art, Tokyo, 2002), Thank You for the Music (Kiasma Museum of Modern Art, Helsinki, 2012), Rollenbilder–Rollenspiele (Museum der Moderne Salzburg, 2011), Performa (New York, 2009), Contemporary Outlook: Seeing Songs (Museum of Fine Arts, Boston, 2009), Remix: Contemporary Art and Pop (Tate Liverpool, 2002), Looking at You (Museum Fridericianum, Kassel, 2001), and Michael Jackson: On the Wall (National Portrait Gallery, London, 2018).Works by Breitz have been acquired by museums including the Museum of Modern Art and the Solomon R. Guggenheim Museum (both in New York), Tate Modern (London), Louisiana Museum of Modern Art (Humlebæk), San Francisco Museum of Modern Art, the National Gallery of Canada (Ottawa), Städtische Galerie im Lenbachhaus (Munich), Art Gallery of Ontario (Toronto), FNAC / Fonds national d'art contemporain (France), Castello di Rivoli (Turin), Hamburger Kunsthalle (Hamburg), M+ / Museum of Visual Culture (Hong Kong), the National Gallery of Victoria (Melbourne), Milwaukee Art Museum, Kunstmuseum St. Gallen, MUDAM / Musée d'Art Moderne Grand-Duc Jean (Luxembourg), MUSAC / Museo de Arte Contemporáneo de Castilla y León (León, Spain), Kunstmuseum Lichtenstein (Vaduz), MONA / Museum of Old and New Art (Tasmania), QAGGOMA / Queensland Art Gallery (Brisbane), Museum of Fine Arts (Boston) and MAXXI / Museo nazionale delle arti del XXI secolo (Rome).
Organisations Involved / Partner Organisation(s):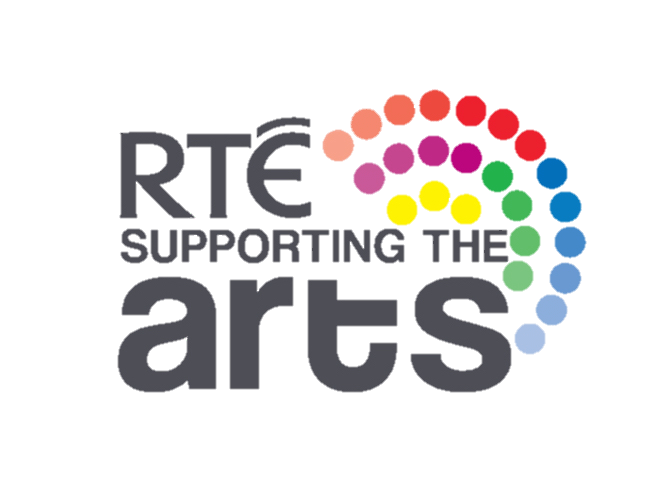 Venue Information: