Smashing Times Birthday Party Open Mic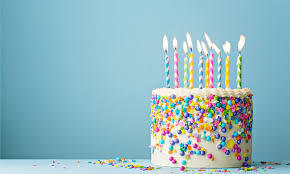 Smashing Times Birthday Party Open Mic
Event Categories:
October 19, 2022
@
8:00 pm
–
10:00 pm
IST
Smashing Times International Centre for the Arts and Equality invite you to take part in an open mic night for the arts and to join us in celebrating 30 years as the leading voice in arts for equality, human rights and diversity in Europe and internationally!
Book Your Place
Artists and Guest Speakers include
Michael McCabe, actor, choreographer and facilitator with Smashing Times International Centre for the Arts and Equality, Ireland
Carla Ryan, singer and performer, with Smashing Times International Centre for the Arts and Equality, Ireland
Rob Harrington, performer with Smashing Times International Centre for the Arts and Equality, Ireland
William Caughey, Guest, Northern Ireland
Fernando Benavente, International Guest, IFES Coop, Valencia, Spain
Feilim James, writer, Ireland
Full Event Details
Smashing Times International Centre for the Arts and Equality invite you to take part in an open mic night for the arts and to join us in celebrating 30 years as the leading voice in arts for equality, human rights and diversity in Europe and internationally!
As Smashing Times International Centre for the Arts and Equality celebrates 30 years of working with incredible artists, partners, citizens and communities and in a range of different artforms, promoting human rights, equality and diversity for all, we invite you to join us in a wonderful and celebratory gathering of arts, music, song and chat. We are delighted that artists, partners, citizens and communities from across Ireland and Europe will join us on the evening for creative conversations and taking part in our Open Mic Art session!
Come to the Chocolate Factory and explore the extraordinary State of the Art: Transformative Memories in Political Violence exhibition, while meeting with some of Smashing Times artists and partners who have worked with us throughout the years. The evening will be an opportunity for fun 'meeting and greeting', for informal networking, and for creative expression and celebration in an artistic setting. All welcome!
The Open Mic session is a celebration of talent in all ages and artforms and we love all styles and arts. We welcome you to pop on stage for a short performance and to show and share with us your creativity. A delightful evening with an electric, fun atmosphere
The evening will feature short chats celebrating equality, diversity and human rights and you are welcome to contribute to our vision board with ideas for future ways forward for working with the arts to promote equality, diversity and human rights and to acknowledge and remember all those who have inspired us on our journey as we endeavour to create a world where all people are treat equal with dignity and respect.
As part of our the evening's entertainment, we welcome you to view the State of the Art: Transformative Memories in Political Violence multi-media exhibition and installation at the Chocolate Factory, open daily 10am-6pm from Monday to Sunday, 3-23 October 2022 (16 October 2-6pm).
State of the Art: Transformative Memories in Political Violence is a live, multi-media exhibition and installation displaying artworks reflecting at both personal and political levels on arts, human rights and transformative memory in political violence with artists exhibiting their work interrogating political violence in communities across the globe. The exhibiton features a multitude of artworks – film, video, poster art, visual art, photography, poetry, song, textiles, sculpture, painting, live performance and installation, with artworks by artists from Ireland, Northern Ireland, Pakistan, Colombia, Indonesia, Uganda, Canada, Chile and Argentina. The Co-Curators are Mary Moynihan and Amna Walayat.
Artists include Hina Khan, visual artist, Pakistan and Ireland; Sinead McCann, Visual Artist, Ireland; Erika Diettes, visual artist and social communicator, Colombia; Fernanda Barbosa, Visual Art, Photographer, Colombia; Alit Ambara, visual and graphic artist and cultural activist, Indonesia; Jeff Korondo, solo musician, Uganda; Juliane Okot Bitek, Poet, Canada; Peter Morin, performance artist, a Tahltan Nation artist, author, curator and professor; Roberta Bacic, Curator of Conflict Textiles, Northern Ireland and Chile and artists and members of the Women's Advocacy Network, Uganda.
We also invite you to attend the Visual Art, Photography and Poetry Exhibition at dlr Mill Theatre Gallery, Dundrum, open Tuesday to Saturday, 11am-4pm from 13 September to 29 October 2022 and featuring the work of writer and artist Mary Moynihan and visual artist Amna Walayat responding creatively to themes of freedom, change, transformation, power and control.
'Smashing Times has a deserved reputation for exploring social issues with sensitivity and in depth… The plays are true theatre… extraordinary. Smashing Times must continue with it.'
IRISH TIMES

'Fascinating, executed by the innovative and dynamic Smashing Times.'
SUNDAY INDEPENDENT

'Smashing Times is a wonderful endeavour and I wish you well with all your future work.'
THOMAS KILROY, PLAYWRIGHT

'This production and the discussion afterwards should be compulsory for all young people.
It is Theatre-in-Education at its best.'
MAEVE INGOLDSBY, WRITER AND PLAYWRIGHT

'This work is so powerful, I wish there was more of this.'
MEMBER OF PUBLIC

'What Smashing Times are contributing is cutting-edge… this is serious, thought-provoking and provocative work that is really impressive and valid.'
BRIDGET KELLY, MEMBER OF PUBLIC

'I've never been presented with an issue like this in my experience before,
this has been extraordinary, powerful.'
TOM O'HAGAN, MEMBER OF PUBLIC

'The Department of Education should fund this show to go into every school in the country. It is excellent and extremely important.'
LIAM HALLIGAN, MEMBER OF PUBLIC

'This work is excellent . . . drama is so important, particularly for young people in schools.'
SECONDARY SCHOOL PRINCIPAL, CBS, WESTLAND ROW
30 We Admire
As Smashing Times celebrates its 30th anniversary this year, we have decided to bring you a series called 30 We Admire – a selection of 30 activists, artists, books, films and more that celebrate our values of arts and human rights!
30 Activists We Admire
Greta Thunberg
Greta is a Swedish environmental activist who is known for challenging world leaders to take immediate action for climate change mitigation. Her 'School Strike for Climate Change' has led to global campaigns for climate action.
Mahatma Gandhi
Gandhi was an Indian lawyer, anti-colonial nationalist, and political ethicist who employed nonviolent resistance to lead the successful campaign for India's independence from British rule, and to later inspire movements for civil rights and freedom across the world.
Panti Bliss / Rory O'Neill
Rory O'Neill, also known by his stage name Panti Bliss, is a drag queen and gay rights activist from Mayo. Panti's famous 'Noble Call' highlighted everyday homophobia in Ireland, and now has over 1 million views on YouTube.
Rosa Parks
Rosa Parks was a civil rights activist who refused to surrender her seat to a white passenger on a segregated bus in Montgomery, Alabama. Her defiance sparked the Montgomery Bus Boycott. Its success launched nationwide efforts to end racial segregation of public facilities.
Evanna Lynch
An avid animal rights activist, Evanna Lynch has launched a vegan-themed podcast titled The ChickPeeps and a cruelty-free make-up box named Kinder Beauty Box.
Philomena Lee
Philomena is an advocate and spokesperson for adoption rights. She has created The Philomena Project in order to raise awareness about adoption laws and find ways to improve them.
Vicky Phelan
Vicky is a women's health campaigner, and is a central figure in the CervicalCheck scandal. She has campaigned for the programme to be reviewed, and has called on the Irish medical system to be overhauled due to its failings.
Sinead Burke
Sinead Burke is a teacher and designer from Ireland. She advocates for inclusivity in the fashion industry, especially in the development of clothing inclusive of people with dwarfism.
Ifrah Ahmed
Ifrah is a Somali-Irish social activist. She is the founder of the United Youth of Ireland non-governmental organization and the Ifrah Foundation, which is devoted to eliminating female genital mutilation.
Mairead Maguire
Mairead is a peace activist from Northern Ireland. Along with Betty Williams and Ciaran McKeown, she co-founded the Women for Peace (now known as Community for Peace People). Maguire and Williams received the 1976 Nobel Peace Prize. More recently, she was involved in discussions around the Rohingya crisis.
Mother Jones
Mother Jones was a 19th century social activist and trade unionist from Cork, who protested lax enforcement of child labour laws in the US, and whose successful organising of the United Mine Workers union earned her the moniker 'the most dangerous woman in America'.
Mary Lawlor
Mary Lawlor is UN Special Rapporteur on Human Rights Defenders, an Adjunct Professor at the Centre for Social Innovation, Trinity College Business School and founder of Front Line Defenders.
Nelson Mandela
Nelson Mandela was a South African anti-apartheid revolutionary, political leader and philanthropist who served as the first president of South Africa from 1994 to 1999. He was the country's first black head of state and the first elected in a fully representative democratic election.
Malala Yousafzai
Malala Yousafzai is a Pakistani activist for female education and a Nobel Peace Prize laureate. She is also the world's youngest Nobel Prize laureate, and second Pakistani to ever receive a Nobel Prize.
Emily Davison
Emily Davison was an English suffragette who fought for votes for women in Britain in the early twentieth century. A member of the Women's Social and Political Union (WSPU) and a militant fighter for her cause, she was arrested on nine occasions, went on hunger strike seven times and was force-fed on forty-nine occasions. She died after being hit by King George V's horse Anmer at the 1913 Derby when she walked onto the track during the race.
Harriet Tubman
Harriet Tubman escaped slavery to become a leading abolitionist. She led hundreds of enslaved people to freedom along the route of the Underground Railroad.
Harvey Milk
Harvey Milk was an American politician and the first openly gay man to be elected to public office in California, as a member of the San Francisco Board of Supervisors.
Dil Wickremasinghe
Dil Wickremasinghe lives in Ireland and is a social justice and mental health journalist, podcaster, speaker, mental health service provider, social entrepreneur, activist and occasional stand-up comedian. Dil is an outstanding advocate for the LGBTQI+ community and provides training and consultancy in equality and diversity.
Samantha Ncube
Samantha is a youth ambassador and youth worker for the European Youth in Migration Forum with the Irish Refugee Council in which she meets with policy makers to discuss issues affecting young migrant people living in Ireland.
Senator Eileen Ní Fhloinn
Senator Ní Fhloinn has been an activist and community worker for many years, working with groups such as the Irish Traveller Movement, the National Traveller Women's Forum and Ballyfermot Traveller Action Programme. She also campaigned on issues such as housing, marriage equality, abortion rights and anti-racism.
Staša Zajović
Staša Zajović is the co-founder and coordinator of Women in Black, which is a world-wide network of women committed to peace with justice and actively opposed to injustice, war, militarism and other forms of violence.
Vesna Teršelič
Vesna Teršelič is a peace activist and was largely responsible for founding the Croatian Anti-War Campaign (ARK) in 1991 in Zagreb, Croatia. ARK promotes education for non-violent conflict transformation, human rights protection, social reconstruction and reconciliation, support for refugees and displaced persons, and help for the unemployed and the bereaved and those severely traumatised by war.
Francisca Sauquillo Pérez
Francisca is a Spanish lawyer and politician known for her activism as a labour lawyer and in defence of democratic freedoms during the dictatorship of Francisco Franco. She was deputy of the Assembly of Madrid, Senator and MEP.
Helena Maleno
Helena is a human rights defender, journalist and researcher and founder of Caminando Fronteras or Walking Borders. She denounces human rights violations taking place on the southern Spanish border and works with the migrant communities in the defence of their rights.
Sanja Sarnavka
Sanja Sarnavka is a peace and human rights activist. Since 2000, Sanja Sarnavka has been President of B.a.B.e., a Croatian non-governmental organisation which promotes and protects women's rights.
Katarina Kruhonja
Dr. Kruhonja is a peace activist and director of the Centre for Peace, Non-violence and Human Rights, Osijek, Croatia.
Slađana Petrović Varagić
Slađana is an independent cultural worker – a curator and producer – who works proactively in the field of cultural policy by opening new critical topics about art, art rights, women's rights and the position of the independent artists and cultural worker. She fights against the influence of politics and parties on decision-making autonomy in the field of culture and art.
Sylvia Rivera
Sylvia Rivera was a Latina-American drag queen who was a gay and transgender activist in the 1960s and 70s. She's known for participating in the Stonewall Riots of 1969 and establishing the political organization STAR.
Nellie Bly
Nellie Bly was a pioneering journalist, known for her ground-breaking 1887 exposé on the conditions of asylum patients at Blackwell's Island in New York City and her report of her 72-day trip around the world.
Marsha P. Johnson
Marsha P. Johnson was an African American transgender woman and revolutionary LGBTQ rights activist. She is credited for being an instigator in the Stonewall riots.
30 Books We Admire
Sister Anne's Hands by Marybeth Lorbiecki. This book is set in the early 1960s, and a little girl named Anna has never seen a person with dark skin before. At first, she is afraid of her new second-grade teacher, but she quickly discovers how wonderful Sister Anne is.
The Proudest Blue: A Story of Hijab and Family by Ibtihaj Muhammad & S. K. Ali (Authors) Hatem Aly (Illustrator). A beautifully illustrated story about two sisters and the events that unfold on the first day of school when the older sister, Asiya, makes her debut in her hijab. A story of how words can be hurtful, but also the beauty in sibling relationships and self-confidence.
Maddi's Fridge by Lois Brandt. Bursting with colourful, digital illustrations, this book addresses the issues of poverty and childhood hunger through the relationship of two best friends, one who only has milk in her fridge, and the other whose fridge is stocked with options.
Sulwe by Lupita Nyong'o. This book discusses self-love and the battles it sometimes takes to get there. Through vivid colours, this children's book revolves around a young girl facing colourism and the pain that comes with it.
Chocolate Milk, Por Favor: Celebrating Diversity with Empathy by Maria Dismondy and Nancy Raines Day. The story revolves around a little boy, Johnny, who loves school, until Gabe, a boy from Brazil becomes the new student. Johnny's initial instinct is to reject him, but that becomes challenged when his peers are kind.
The Boy and the Wall by Youth at Lajee Centre in Aida Refugee Camp. A bilingual picture book about a Palestinian boy who has become a refugee. In this book, he recollects "the wall" being built and the unfortunate and sometimes scary circumstances that came with it. Written by young people living in a refugee camp.
Just Jamie by Terri Libenson. This story centres around the theme of exclusion. Jaime a girl in middle school knows something is off with her friend group. They have started to exclude her and make fun of the way she dresses and the things she likes.
I Am Enough by Grace Byers. This book provides constructive affirmations for children who lack self-esteem and self-acceptance. It celebrates children for who they are and promotes positive female role models. It sends a message that people are unique and that they will always be enough.
Chocolate Me! By Tate Diggs. This book encourages kids to love themselves, even if they feel like they do not fit in. This timely book explores how it feels to be teased and how each of us is beautiful, no matter how we look.
Same Same but Different by Jenny Sue Kostecki-Shaw. This book shows how two boys who live oceans apart can become the best of friends. By becoming pen pals and exchanging letters and pictures, they learn that they both love to climb trees, have pets, and go to school and although their worlds might look different, they are very similar.
Don't Touch My Hair by Emma Dabiri. This book explores the ways in which black hair has been appropriated and stigmatized throughout history, with ruminations on body politics, race, pop culture, and Dabiri's own journey to loving her hair.
The Fire This Time by Jesmyn Ward. This book is a deeply moving collection of essays, short memoir, and poetry written by contemporary thinkers and writers on race. Shedding light on both past and the present issues of inequality in the United States, The Fire This Time demonstrates where we've come from as a country and how much further we have to go to achieve true equality.
We Were Feminists Once by Andi Zeisler. The book takes an important look at some of the more recent (and less-productive) manifestations of feminism — in particular, how the word "feminist" has transformed from activist movement to marketing device.
The Other Slavery by Andrés Reséndez. Shedding light on the enslavement of America's indigenous people and arguing that slavery — more than disease and violence — was really what decimated the people who were already living here when the Europeans arrived, The Other Slavery is a harrowing account of the first slavery and genocide to take place in the United States.
In Order to Live by Yeonmi Park. In this book, Park tells the story of her repressive and fear-filled upbringing in North Korea, and her harrowing escapes.
Unorthodox: The Scandalous Rejection of my Hasidic Roots by Deborah Feldman. In the book, Feldman documents her life in an ultra-religious Jewish community in Brooklyn, New York.
Bird of Paradise: How I Became Latina by Raquel Cepeda. This memoir is for anyone who has ever struggled to make sense of their identity, and to find a home where genetics and experience meet — because, in the end, we're all patchwork quilts of our family history.
Stamped From the Beginning: The Definitive History of Racist Ideas in America by Ibram X. Kendi. Kendi profiles five key people in American history: Angela Davis, W.E.B. Du Bois, Cotton Mather, Thomas Jefferson, and William Lloyd Garrison, using their examples to argue against the myth of a post-racial America and explore the beliefs and practices of various race-related schools of thought.
All Our Relations by Winona LaDuke. LaDuke's merges her own experiences and research with testimonies from First Nations activists — including the Seminoles, the Anishinaabeg, the Innu, the Northern Cheyenne, the Mohawks, and others — who have fought for their rights for generations.
A Burst of Light: and Other Essays by Audre Lorde. Lorde writes passionately about everything from radical politics and the need for intersectionality in feminism to her experiences navigating her own identity as a black lesbian writer and mother and her battle with cancer. She'll leave you feeling both empowered and inspired.
Men Explain Things to Me by Rebecca Solnit. Inspired by a particularly "mansplain-y" dinner party attended by the author, this book explores the gender-based inequalities present in routine exchanges between men and women. On point, hilarious, and infuriating, Men Explain Things to Mealso addresses the issue of women being silenced all over the world — many times at the expense of their health, freedom, and/or life.
When We Were Outlaws by Jeanne Cordova. This book is a whirlwind of feminist politics, passionate protest, ambitious activism, and the writer's own struggle with discrimination and her personal identity.
Prelude and Other Stories by Katherine Mansfield. This selection of stories showcases the author's remarkable ability to delve into the human mind; in stories such as 'The Garden Party' she reveals the tension between innocence and corruption, the dark side of love and romance are explored in 'Bliss' and 'Love à la Mode', and in the title story, 'Prelude', inspired by her own childhood, her concern is for the isolated and the lonely.
Breasts and Eggs by Mieko Kawakami. Kawakami paints a radical picture of contemporary working-class womanhood in Japan as she recounts the heart breaking stories of three women who must survive in a society where the odds are stacked against them.
The Handmaid's Tale by Margaret Atwood. This masterful dystopia is set in a future America where women are reduced to their reproductive usefulness.
The Awakening by Kate Chopin. The Awakeningis considered one of the earliest and boldest examples of feminist fiction. When Edna meets the charming Robert Lebrun while holidaying with her husband and two young children, a flirtation turns into an affair which opens her eyes to a life outside her passionless marriage and the stifling restrictions of nineteenth-century society.
The Bluest Eye by Toni Morrison. In this novel, Toni explores the problematic and racist beauty ideals of western society, as well as addressing issues of race, poverty and abuse.
The Golden Notebook by Doris Lessing. Written in 1962, this experimental, Nobel Prize-winning novel brings taboo issues of the time, including women's sexuality, bodily functions and mental illness, to the fore.
Cracking the Menopause by Mariella Frostrup and Alice Smellie. This book debunks myths and addresses fears about the menopause, with straight-talking advice to help you deal with an issue that half of us will face, yet is rarely spoken about. With case studies, personal testimonies, expert guidance and witty illustrations, this is a wise but humorous guide to the topic.
A Bigger Picture by Vanessa Nakate. Witnessing the suffering caused by global warming propelled Vanessa Nakate into action and despite risks to her personal safety she became the first climate striker in Uganda at just twenty-one years old. In A Bigger Pictureshe traces the links between the climate crisis and anti-racism, feminism, education, economics and even extremist radicalization.
30 Women We Admire
Mary Moynihan – Writer, director, theatre and film maker, and Artistic Director of Smashing Times International Centre for the Arts and Equality, Mary's work promoting equality, human rights and diversity through the arts is award-winning and internationally recognised.
Dijana Milosevic – Dijana is a theatre director, co-founder and artistic director of DAH Theatre in Belgrade, Serbia, the first theatre laboratory in her country. In addition to directing socially engaged theatre works, she has worked on issues of violence against women with the activist group 'Women in Black', performing stories of women from Kosovo, Bosnia-Herzegovina, Serbia and Croatia.
Frederique Lecomte – Frederique is the founder and main facilitator of the Theatre and Reconciliation method. She is a sociologist, writer and stage director from Belgium. She is an expert in rebuilding traumatised and conflicted communities, organising theatre workshops and performances both with and for the community in war areas all over the world.
Felispeaks – Felispeaks is a Nigerian-Irish Poet, Performer, Playwright from Co. Longford. She enjoys creating poetry and performance pieces that always promises to introduce her audience to the journey of emotion in every story.
Emma Dabiri – Emma is an Irish author, podcaster and presenter. Her debut book 'Don't Touch My Hair' moves beyond the personal to examine African hair in wider contexts, with the book travelling across geographical space and through time to take in pre-colonial Africa up to modern day Western society.
Nina Simone – Nina was an American singer, songwriter, musician, arranger, and civil rights activist.
Maya Angelou – Maya was an American poet, memoirist, and civil rights activist. She published seven autobiographies, three books of essays, several books of poetry, and is credited with a list of plays, movies, and television shows spanning over 50 years. She received dozens of awards and more than 50 honorary degrees.
Ava DuVernay – Ava is an American filmmaker. She won the directing award in the U.S. dramatic competition at the 2012 Sundance Film Festival for her second feature film Middle of Nowhere, becoming the first Black woman to win the award.
Amaranta Osorio – Amaranta is a writer, actress and producer, Mexican, Colombian and Spanish. Her work promote equality and human rights.
Mary Robinson – Mary was the first Irish female president. She was involved in the decriminalisation of homosexuality, the legalisation of contraception, the legalisation of divorce, enabling women to sit on juries, and securing the right to legal aid in civil legal cases in Ireland.[4] She was Ireland's most popular president, at one point having a 93% approval rating among the electorate.
Hina Khan – Hina is a Pakistani visual artist living in Ireland. Her work explores human rights issues such as migration, racism, and violence against women.
Noelle McAlinden – Noelle is a visual artist, curator, cultural broker, and mental health advocate. Her work covers topics relating to contemporary women.
Amna Walayat – Amna is a Pakistani visual artist living in Ireland. She is currently the Cork County Council Creative Producer in Residence. Her work engages with human rights issues, most recently, the Mother and Baby Homes scandal.
Áine O'Hara – Áine is an Irish theatre maker and visual artist, whose work highlights the reality of living with a chronic illness.
Pillow Queens – Pillow Queens are an all-female alt-pop band from Dublin. Their songs cover topics like body positivity, mental health, and growing up gay in Ireland.
Gizele Martins – Gizele was at the frontline of actions to tackle COVID-19 in marginalized communities of Rio de Janeiro, participating in the Maré Mobilization Front, a collective of grassroots communicators created to mitigate the effects of the pandemic in the favela.
Juana Ruiz Sánchez – Juana Ruiz Sánchez is a Spanish woman human rights defender. She has been working as a project coordinator for 28 years at the Health Work Committee (HWC), an NGO providing health assistance in rural Palestinian villages across the West Bank.
Mary Elmes – Mary was the first Irish person honoured as 'Righteous Among Nations' for her work saving Jewish children from the Nazi gas chambers during World War II.
Alice Kuvheya – Alice is a human rights defender and director of Chitungwiza Residents Trust (CHITREST). The community trust works to provide civic education and human rights advocacy at a community level, but also carries out advocacy on health and environmental issues.
Nan Joyce – Nan was an Irish Travellers' rights activist. She worked to improve the lives of Travellers in Ireland and Northern Ireland from 1981 until her death in 2018. She was the first Traveller candidate in an Irish general election, in 1982.
Mariem Cheikh – Mariem is a human rights defender and a member of the NGO Initiative for the Resurgence of the Abolitionist Movement (IRA), which aims to eradicate the practices of slavery.
Enira Bronitskaya – Enira is a human rights defender and a member of the human rights organization Human Constanta, which works to promote the protection of the rights of foreign citizens and stateless persons in Belarus, as well as anti-discrimination and digital freedoms.
Sinzeri Nabeza Jolie – Sinzeri is a human rights defender and member of SOS HANDICAP, an organisation created by disabled women to defend and protect the human rights of women and girls living with disabilities and to promote a fair world for all.
Grecia Eugenia Rodriguez Navarro – Grecia is a human rights defender who has been accompanying communities and ejidos in the defence of land and water in the state of Zacatecas, Mexico, since 2014.
Leanne Betasamosake Simpson – Leanne is an activist, scholar, writer, and poet. She was heavily involved with the Idle No More movement that raised awareness of treaty betrayals and environmental injustices impacting First Nations people.
Winona LaDuke – Winona is an environmental activist and author. She has founded two prominent organizations: Honor the Earth and the White Earth Land Recovery Project.
Gordana Comic – Gordana is Minister for Human and Minority Rights and Social Dialogue in the Republic of Serbia. As the founder of the Women's Parliamentary Network of the National Assembly and a member of the women's movement in Serbia, she has played a significant role in the country's fight for women's equality and equal participation in decision-making processes.
Maria Edgeworth – Maria one of the most successful novelists of her generation, with a gift for social observation and dialogue that earned the admiration of Sir Walter Scott and Jane Austen. She was one of the first writers to portray the Irish peasant class as real people, with real stories, and during the Irish Famine, while in her 80s, went door to door distributing food.
Lady Jane Wilde – Lady Jane was a gifted linguist and poet who published under the name Speranza, a documenter of the Famine, a women's rights activist, and a nationalist who used her writing to call for insurrection.
Dr Kathleen Lynn – Kathleen was a medical doctor specialising in ophthalmology; a volunteer in the soup kitchens during the 1913 Lockout; medical officer to the Irish Citizen Army (ICA) during the Rising, for which she was imprisoned; a campaigner for equal rights for women; and the co-founder with her lifelong partner, the equally fearless Madeleine ffrench-Mullen (and a budget of €70) of St Ultan's Hospital for Infants.
Organisations Involved / Partner Organisation(s):


Venue Information: