Smashing Times Online Gallery – Eternal Rebels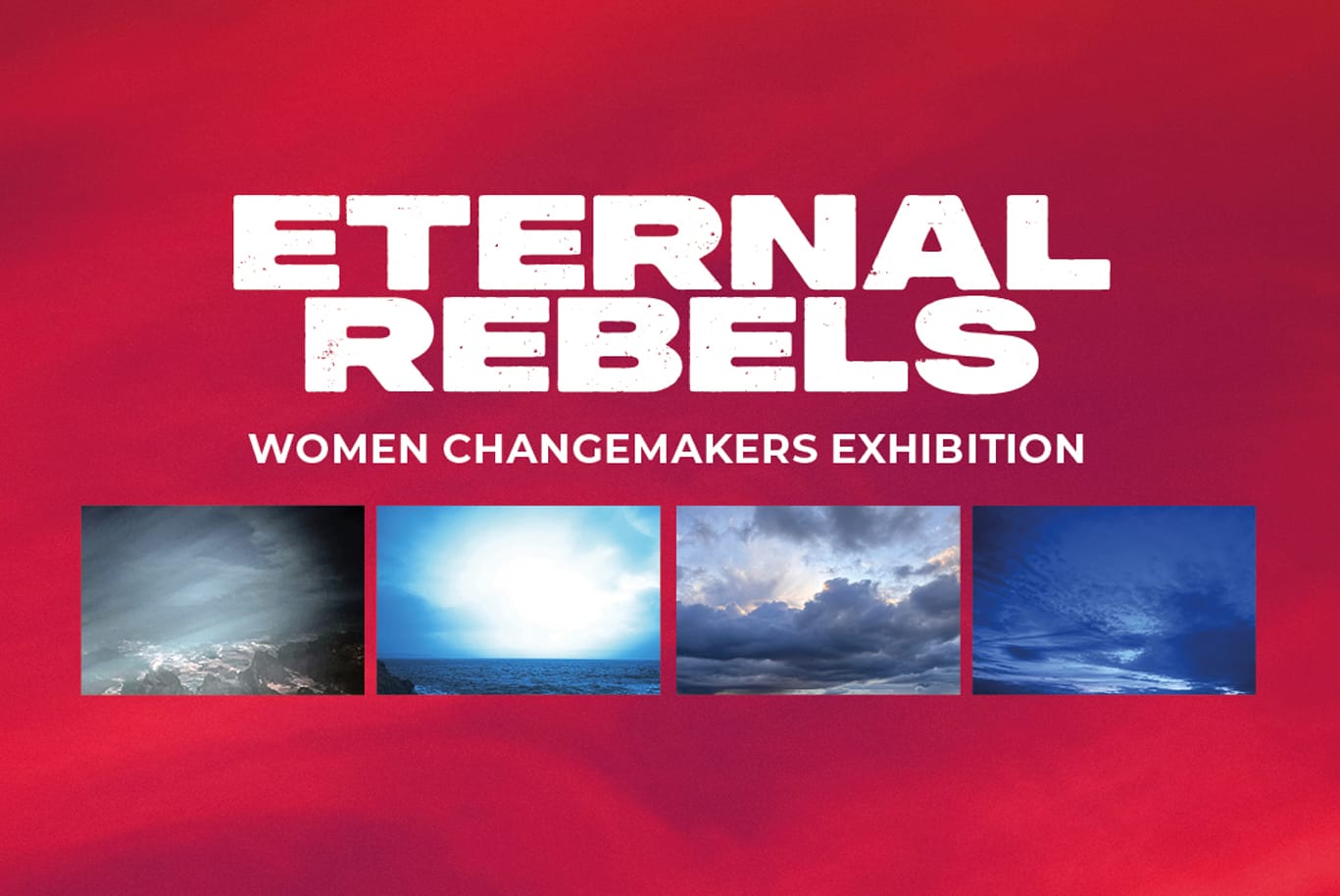 Smashing Times Online Gallery – Eternal Rebels
Event Categories:
+353 (0)1 865 6613
info@smashingtimes.ie
To coincide with the 2023 Dublin Arts and Human Rights Festival, the Smashing Times online visual art gallery will display a digital rendering of a selection of artworks and stories from the Eternal Rebels exhibition which runs onsite at the Pumphouse, Dublin Port from Friday 13 to Sunday 22 October 2023. Eternal Rebels is a…
Book Your Place
No Booking Necessary
Artists
Mary Moynihan, writer, director, theatre and filmmaker, Artistic Director of Smashing Times International Centre for the Arts and Equality
Amna Walayat, visual artist
Hina Khan, visual artist
Vanessa Ogida, journalist, entrepreneurial specialist and success coach
Full Event Details
The Smashing Times Virtual Arts Centre and Gallery was established in 2021. Our vision is to celebrate the work of artists using the arts to promote equality, human rights and diversity and to act as an online gathering space bringing together artists, activists, citizens and communities on the island of Ireland and across Europe and internationally.
The Virtual Arts Centre contains seven galleries:
Gallery One: Festival Gallery – Dublin Arts and Human Rights Festival
Gallery Two: Smashing Times Arts and Human Rights Gallery – Permanent Collection
Gallery Three: Sinners and Citizens State of the Art Gallery – A combination of permanent and rotating artworks
Gallery Four: Art Nomads Gallery
Gallery Five: Smashing Times Arts and Peace Gallery
Gallery Six: Smashing Times Resource and Advice Service
Gallery Seven: Creative Eco Centre
To view the galleries, visit the centre here.
Eternal Rebels Change-Makers Exhibition
To coincide with the 2023 Dublin Arts and Human Rights Festival, gallery one (the Festival Gallery) will be updated to display a digital rendering of a selection of artworks and stories from the Eternal Rebels exhibition which runs onsite at the Pumphouse, Dublin Port from Friday 13 to Sunday 22 October 2023.
Eternal Rebels is a multi-disciplinary exhibition featuring visual art, film, photography and poetry and is a visual and poetic reflection on the stories of change-makers in Irish history from the Decade of Centenaries to today. The artists are Mary Moynihan, writer, poet, theatre and film-maker, Artistic Director, Smashing Times International Centre for the Arts and Equality, and Artistic Curator of the Dublin International Arts and Human Rights Festival; Hina Khan, visual artist and miniaturist; and Amna Walayat, visual artist. The exhibition is presented for States of Independence, a major project celebrating the stories of change-makers from the Decade of Centenaries in Irish history linked to the stories of change-makers today working to make society a better place.
The exhibition features original artworks, photography, poetry and stories celebrating the stories of change-makers from the Decade of Centenaries 1912-1922 linked to the stories of change-makers today working to make society a better place. Change-maker stories include Eva Gore-Booth (1870-1926), a poet, writer, trade unionist, campaigner for equality and a sister of Constance Markiewicz; Hanna Sheehy Skeffington (1877-1946), a feminist, pacifist and human rights campaigner and one of Ireland's foremost suffragettes and James Connolly (1868-1916) a trade union leader and revolutionary who played a leading role in the Irish Rising in 1916.
Creative Eco Centre
Visit our Creative Eco Centre on the Smashing Times online gallery which contains over 50 artworks including poetry, photography and visual art promoting climate justice and climate awareness. GOAL's NextGen Youth members from across Ireland, Ethiopia, Honduras, Malawi, Uganda, and Zimbabwe created a collection of photographers displayed in the gallery called '#Connected2: Climate and Food Systems'. Through the pertinent themes of Global Food Systems and Climate Change, participants learned how each relates to global citizenship and development. They created this photo exhibition to share their learnings with you and hope to raise awareness of how climate change is affecting our food systems. Facilitator Vanessa Ogida conducted workshops with secondary schools students throughout 2022, creating vision boards for their ideas of a world with climate justice, and what a Creative Eco-Centre could be. These vision boards are displayed in the online gallery.
Artist Biographies: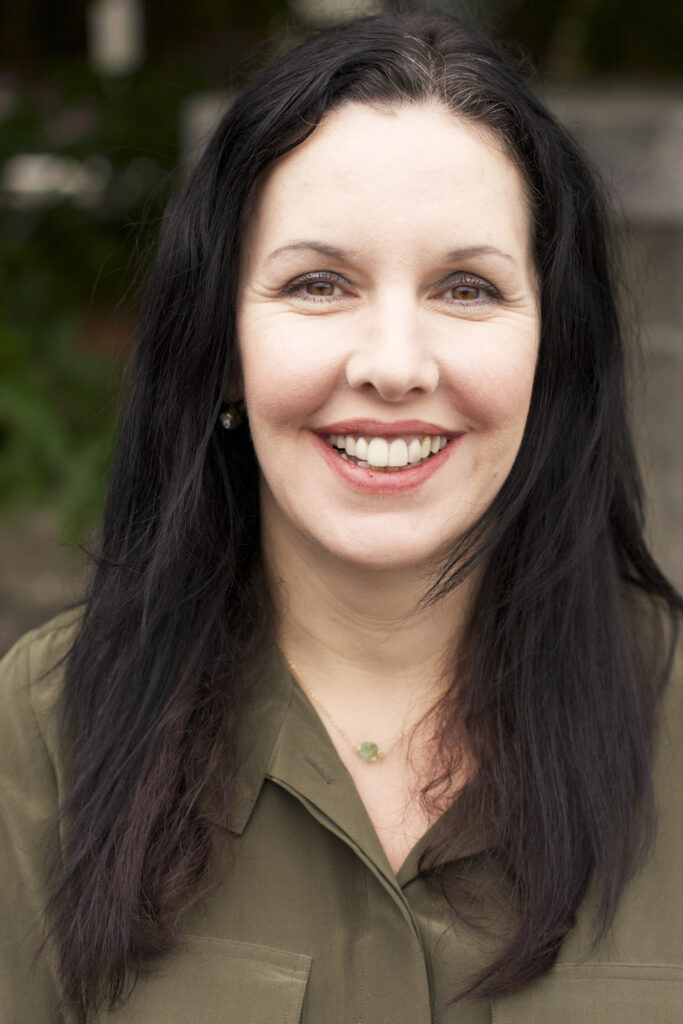 Mary Moynihan, (she/her), MA, is an award-winning writer, director, theatre and film-maker, an interdisciplinary artist and one of Ireland's most innovative arts and human rights artists creating work to promote the arts, human rights, climate justice, gender equality, diversity and peace.
Mary is Artistic Director of Smashing Times International Centre for the Arts and Equality and works collaboratively with artists and over 50 organisations across Ireland, Northern Ireland, Europe and internationally, using the arts to promote rights and values for all. Company patrons of Smashing Times are Sabina Coyne Higgins, Senator Joan Freeman, founder of Pieta House, Ger Ryan, actor and Tim Pat Coogan, writer and historian. Founding patrons were writers Maeve Binchy and Brian Friel.
Mary's work has won a number of awards including the Allianz Business to Arts Awards, a GSK Ireland Impact Award, a Dublin Bus Community Spirit Award, a National Lottery Good Cause Award, the international #ArtsAgainstCovid award, an Arts Council Project Award and an Arts Council Agility Award.
Mary is Artistic Curator for the annual Dublin Arts and Human Rights festival implemented by Smashing Times and Front Line Defenders in partnership with Amnesty International, Fighting Words, ICCL, NWCI, Irish Modern Dance Theatre, Trócaire and Poetry Ireland, funded by The Arts Council. The aim of the festival is to showcase and highlight the extraordinary work of human rights defenders in Ireland and around the world, past and present, and the role of the arts and artists in promoting human rights today.
Mary's artistic practice encompasses theatre, film, literature, poetry, and curatorship. Mary's work focuses on primal, visceral and intuitive responses to vulnerability and conflict and an exploration of self and the other. Her work explores an interconnectedness of the body, voice and imagination, revealing the inner life through physical and spiritual energies and intuitive engagements. Mary has a focus on using historical memory in her artistic practice as inspiration for the creation of original artworks across a range of mediums, remembering stories of ordinary yet powerful women and men from history and today who stood up for the rights of others.
As a playwright, Mary's work includes the highly acclaimed The Woman is Present: Women's Stories of WWII co-written with Paul Kennedy, Fiona Thompson and Féilim James; A Beauty that will Pass; Constance and Her Friends – selected by President Michael D. Higgins for performance at Áras an Uachtaráin for Culture Night 2016; In One Breath from the award-winning Testimonies(co-written with Paul Kennedy); and Shadow of My Soul, May Our Faces Haunt You and Silent Screams.
Mary's film work includes the hour-long documentary Stories from the Shadows, the short film Tell Them Our Names, inspired by women's stories of WWII and selected for the London Eye International Film Festival and Kerry Film Festival, the creative documentary Women in an Equal Europe and the short films Courageous Women and Grace and Joe inspired by powerful women's stories from the 1916 to 1923 decade of commemorations period in Irish history.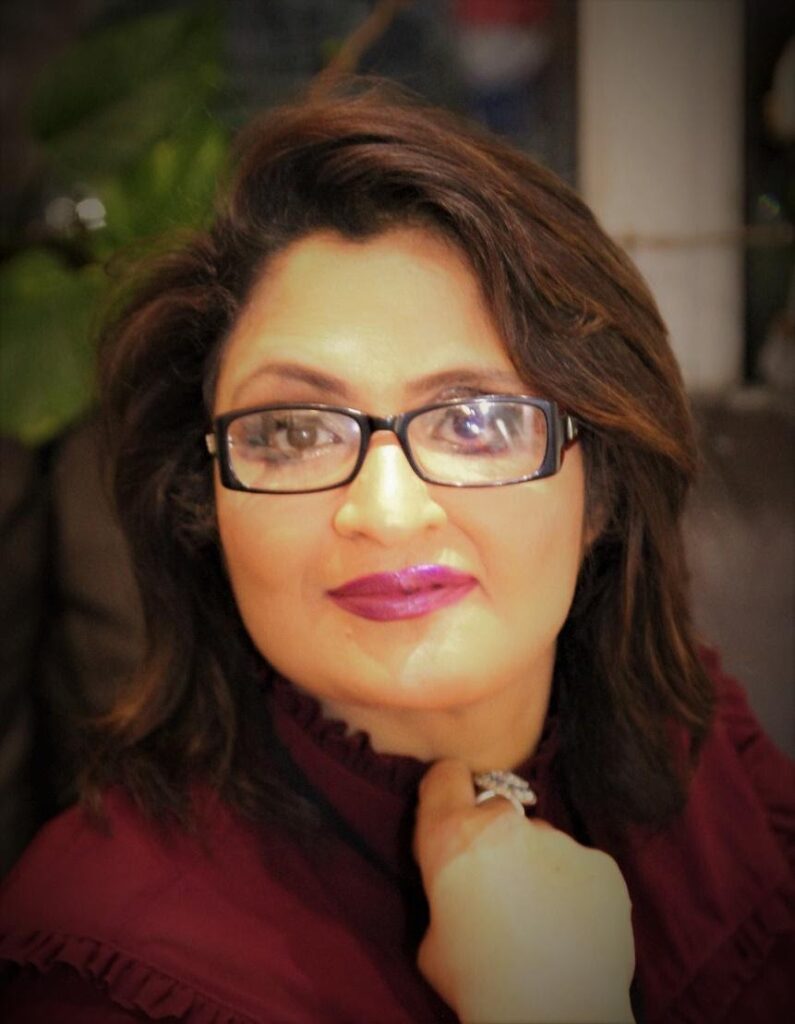 Amna Walayat has an M.A. in Modern and Contemporary Art, History, Theory and Criticism from University College Cork (2015) and M.A. in Fine Arts from University of the Punjab, Lahore in Pakistan (2002). She has worked as a Program Organizer with the Pakistan National Council of the Arts; Curator with Alhamra Arts Council and PhD studio-based researcher with PURAF, University of the Punjab. Her interest lies in British India, colonialism, orientalism, migration, and gender with the current focus on feminism.
Her recent shows include Maternal Gaze online, IMMA, 2021. Constellation, a two-person e-show, LHQ Gallery, Cork County Council. Imagine online Christ Church, Dublin, 2020. Transhumance, The Space, Dublin7, 2020.
She recently initiated the Ireland-Pakistan Arts Exchange (IPAE) to bring both art communities together through creating opportunities for networking and exchange. She has curated an e-exhibition, Re-Root with the Pakistani Artists Community in Ireland in collaboration with the Embassy of Pakistan, Dublin (August 2020) and organised Opportunities in Pakistan, a Visual Artists online Café in collaboration with VAI, December 2020.
Amna Walayat resided in the UK and France before settling in Cork, Ireland. She is a recipient of Arts Council Ireland Visual Artist Bursary Award, 2020 and Recipient of Glucksman Art Gallery Cork, Curatorial Mentoring Support under a Professional Development Award 2021 and the Dilkusha Award 2021. Currently she is Member of Art Nomads, Smashing Times Dublin, Sample Studios Cork, Angelica Network, Visual Artists Ireland, Lavit Gallery Cork, Cork Print Makers under the Dilkusha Award.
Hina was born in Born in Pakistan in 1980 and completed an MFA, majoring in Miniature Painting from Pakistan. Hina's work uses a mixture of traditional and innovative techniques in Miniatures. She portrays social issues, immigration, humanitarian crises like prostitution, gender discrimination, gender restrictions, trauma, child abuse and killing etc in her work.
Hina has chosen Miniature because of its intricacy and delicacy of brush work which has a unique identity. Most of Hina's work is a mixture of traditional and contemporary miniature. My work is the constant search for the best way to interpret the ideas expresses my own ideologies through symbolism. Shifting my practice to installation, videos, 3D.
According to Hina 'I am creating a dialogue through my art. My art is a reflection of inner connection, and how immigrants and nomadic artists are a part of this land. Migration is deeply rooted in my blood. I have carried two cultures, one from where I was born and the other is this culture where I am trying to re-root myself. Sometimes a situation is not in our control, but life always takes us on different voyages. This journey has built up a constant transition in my art, personality, experimentation, enabling me to evolve my art practice.'
Hina has participated in number of groups shows in Pakistan from 2002 to 2011. Hina came to Ireland in 2015 and participated in a number of exhibitions in Dublin, Laois, Mayo, and Cork. Hina was awarded several residencies with Fire Station Arts Center, Create Ireland, West Cork Art Center and Cow House Studio and has displayed solo exhibition at Ballina Art Center, Mayo, and Stradbally Art house, Laois.
Hina's next solo exhibition will be exhibited in the coming months. Her art pieces are also in the permanent collection of Arts Council Ireland. She is the recipient of several Awards from Arts Council Ireland, Create Ireland, and different counties. Currently she is preparing a solo show which will be displayed in LHQgallery 2022.
Hina says that, 'as an artist, I am inspired by Sadequain, Michelangelo, Picasso, Frida Kahlo, Shahzia Sikander and Anselm Kiefer.'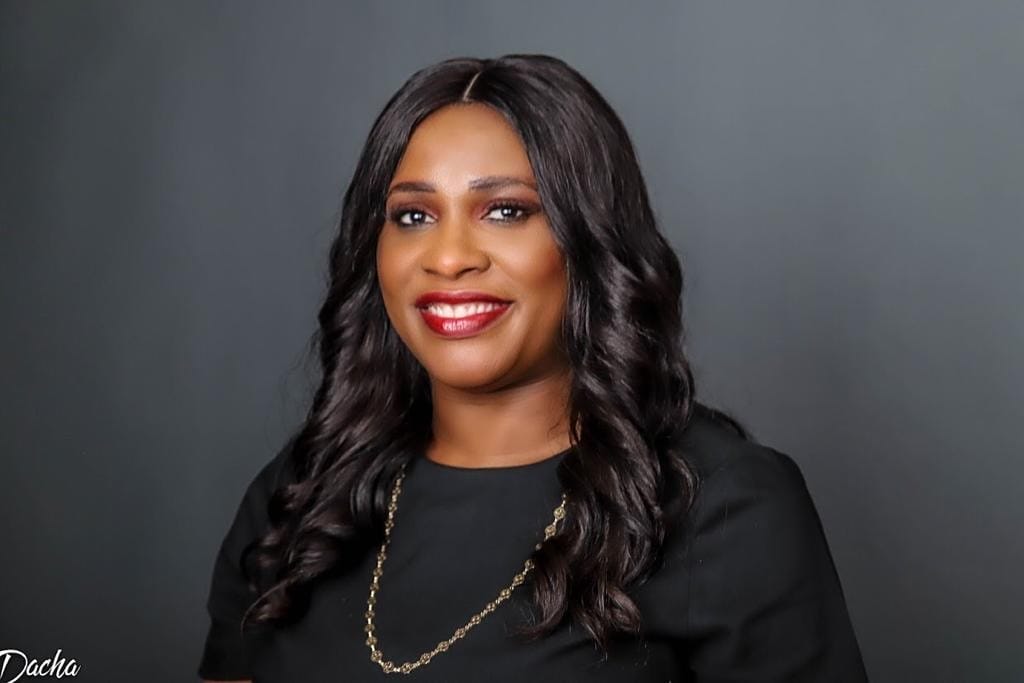 My name is Vanessa Oghomwen Ogida. I am the CEO of VOO Consulting. I am a Journalist, Entrepreneurial Specialist and Success Coach with expertise in Business Models and Vision Boards in achieving success.
My educational qualifications are up to level 9 (Masters Degrees in Journalism & Media Communications and Entrepreneurship, Innovation and Enterprise). I am also a trained trainer. My main goal and purpose in life is to see people achieve success in their different goals, visions, hopes, aspirations, dreams and/or desires. I am logical and emotional in my dealings with clients; bearing in mind the SMART goals and empathy in my relationships. My inter-personal skills are great. I am an advocate of the SDGs (Sustainable Development Goals). My hope and dream for the world is to see a world of No Poverty, Zero hunger and all other goals. A world where we respect and protect our planet.
I have facilitated many Vision Boards workshops on personal goals, community goals, societal goals on topics like climate change, community development and self-development. My clients are people of all ages – TY students, Women's groups, Ex-offenders, Summer camps groups etc. I have also facilitated Business Model workshops for groups such as Start-Ups, New Businesses, Aspiring Entrepreneurs, TY Students and more.
Organisations Involved / Partner Organisation(s):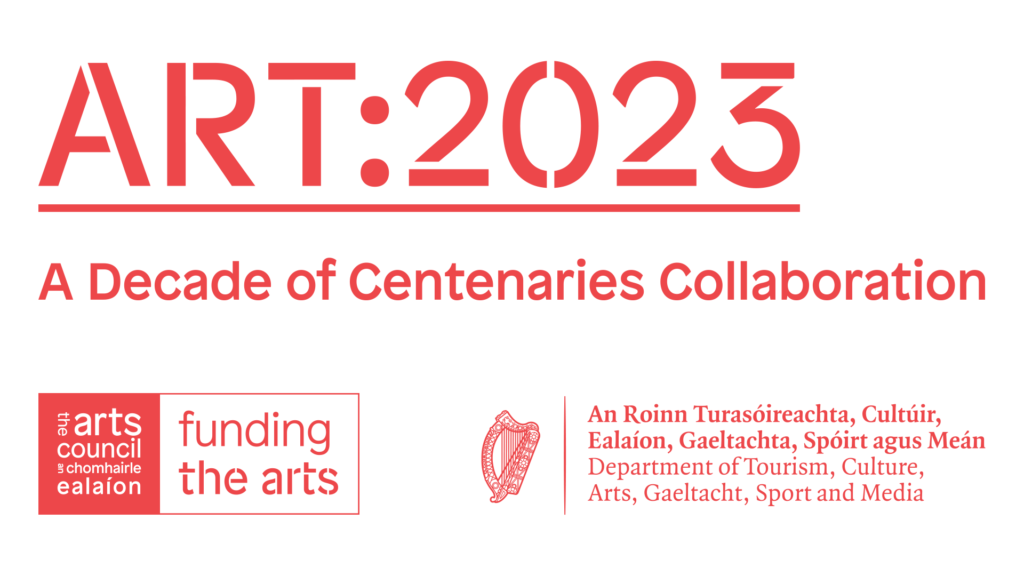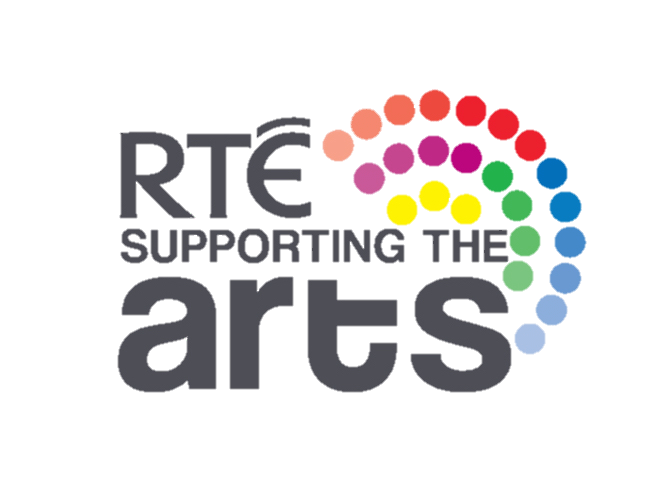 Venue Information: