Stát na mBan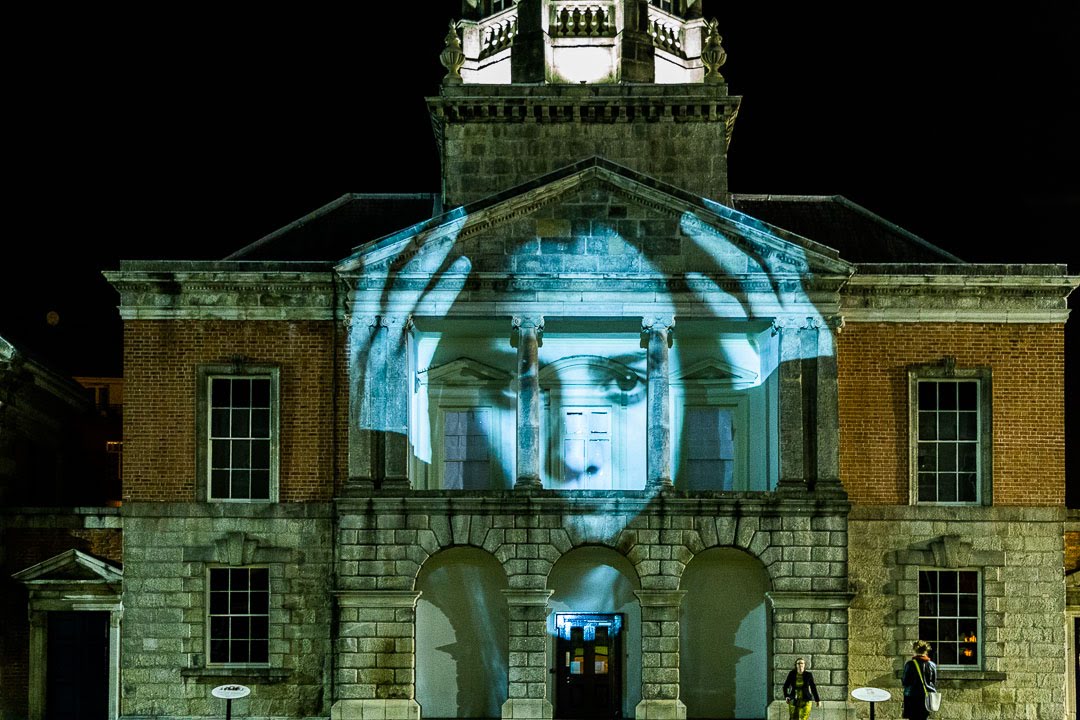 Stát na mBan
Event Categories:
October 21, 2021
@
11:00 am
–
3:00 pm
IST
Stát na mBan (translation: The Women's State / The State of Women) is a visual art exhibition and film installation in the DLR Mill Theatre, Dundrum, exploring gender-based violence, racism, migration, colonialism, feminism, silence, womanhood and women's rights as human rights. The exhibition features visual artworks in the gallery space, a film installation in the…
Book Your Place
No Booking Necessary
Artists
Sinead McCann
Hina Khan
Noelle McAlinden
Amna Walayat
Féilim James
Michelle Costello
Mary Moynihan
Full Event Details
Stát na mBan (translation: The Women's State / The State of Women) is a visual art exhibition and film installation in the DLR Mill Theatre, Dundrum, exploring gender-based violence, racism, migration, colonialism, feminism, silence, womanhood and women's rights as human rights. The exhibition is presented as part of State of the Art: Nation State as Both Violator and Protector of Human Rights. The exhibition features visual artworks in the gallery space, a film installation in the Studio and is accompanied by a series of compelling poems in print form hung in the gallery. The exhibition features work from visual artists Amna Walayat, Hina Khan, Noelle McAlinden and Sinead McCann and poetry by Féilim James, Mary Moynihan and Michelle Costello.
Framed by the Universal Declaration of Human Rights and a reflection on themes of gender-based violence, racism, migration, colonialism, feminism, silence, womanhood and women's rights as human rights, this exhibition presents artworks from artists working with Smashing Times International Centre for the Arts and Equality. These works tell stories of hidden voices, gender discrimination, racism and fear intertwined with courage, radical self-representation and love. Stories hidden or denied in the past often live in liminal spaces until the time comes to move out of the shadows and into the light, finding expression through paintings, drawings, film work, poetry, original song and voice.
The exhibition features An Agreement of Silence by Sinead McCann
An Agreement of Silence is a new video artwork created and directed by Sinead McCann. It explores women's experience and the alliance of the church, the state and the broader community in the confinement, exploitation and abuse of women in Magdalene laundries in Ireland. Monologue by writer Féilim James, movement direction by Kate Finnegan with dancers Vitor Bassi, Siobhán O'Connor and Mufaro Gambe, voice over by Michelle Costello, original composition and music by ELKIN.
The exhibition features visual artworks by Hina Khan exploring racism and migration and visual artworks by Amna Walayat, exploring issues relating to women in Ireland, Pakistan and internationally, such as feminism, gender-based violence, reproductive rights, and women's relationships with Church and State. Visual artist Noelle McAlinden is exploring aspects of the fragile and resilient female form, and a sense of isolation, retreat and self-preservation, as well as reflecting upon the fragility, isolation, disconnection and resilience of the human spirit.
The fragility of the human condition is portrayed by exploring the female form, a vessel of memories, life experiences, lost and found, on voyages of emotional reflection, brokenness, recovery and discovery and in some cases enlightenment.
Artist Biographies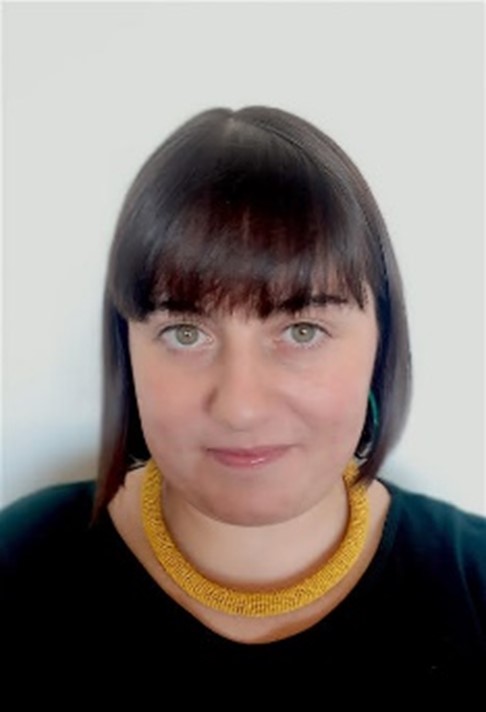 Sinead McCann
I am a Dublin based Artist working across the mediums of performance, video, installation and sculpture often in a context, site or community specific way. I often work collaboratively with arts and non-arts professionals to produce innovative and challenging artworks which add an artistic contribution to public debate on important social issues in modern life.
Recent works:
Sound On! (2021), a 3D creative sound project in collaboration with artist AlanJames Burns and Saint John of God Liffey Service exploring happiness and human rights. Funded by Artist in Community Realisation Award.
Small Talk (2021), a 45-minute radio documentary in collaboration with The Bridge Project Dublin 8 exploring access to employment for people with a criminal record. Funded by a research grant as part of the Engage the City programme with Dublin City Council Culture Company and Artist in Community Project Realisation Award.
The Trial (2018), is a four channel synced video and sound installation made in collaboration with the Bridge Project Dublin 8, and University College Dublin medical historians Associate Professor Catherine Cox and Dr Fiachra Byrne. Funded by a Participation Project Award Arts Council, Community Award Dublin City Council, with further funding from University College Dublin and Wellcome Trust UK. National tour in 2019.
Living Inside (2019), a photographic exhibition of the work of Irish photo journalist Derek Speirs, Kilmainham Jail, co curated with historian Dr Oisin Wall. Funded by the Wellcome Trust UK, and University College Dublin.
Health Inside (2018), a public art intervention on large scale billboards and bus shelters in Dublin 7 near Mountjoy prison, in collaboration with UCD historians Dr Oisin Wall and Associate Professor Catherine Cox. Funded by Open Call Award.
I studied for my degree in Fine Art TU Dublin (00-04), and Masters of Fine Art (05-08) and Practice Based PhD Fine Art Sculpture (2009-2015) at the National College of Art and Design Dublin. I have worked part time (since 2009) in Technological University Dublin coordinating socially engaged curriculum-based projects between community organisations, staff and students across disciplines. I served on the board of directors of Common Ground 2013-2014.
Hina Khan
Hina was born in born in Pakistan in 1980 and completed an MFA, majoring in Miniature Painting from Pakistan. Hina's work uses a mixture of traditional and innovative techniques in miniatures. She portrays social issues, immigration, humanitarian crises like prostitution, gender discrimination, gender restrictions, trauma, child abuse and killing in her work.
Hina uses miniature in her work as the intricacy and delicacy of the brush work has a unique identity. Hina's work began as a mixture of traditional and contemporary miniature and her practice has now expanded to include small and large-scale installation, videos and 3D.
According to Hina 'My work is a constant search for the best way to interpret ideas and to express my own ideologies through symbolism. I am creating a dialogue through my art. My art is a reflection of inner connection, and how immigrants and nomadic artists are a part of this land. Migration is deeply rooted in my blood. I have carried two cultures, one from where I was born and the other is this culture where I am trying to re-root myself. Sometimes a situation is not in our control, but life always takes us on different voyages. This journey has built up a constant transition in my art, personality, and in terms of experimentation, enabling me to evolve my artistic practice.'
Hina has participated in number of groups shows in Pakistan from 2002 to 2011. Hina came to Ireland in 2015 and participated in a number of exhibitions in Dublin, Laois, Mayo, and Cork. Hina was awarded several residencies with Fire Station Arts Center, Create Ireland, West Cork Art Center and Cow House Studio and has displayed solo exhibitions at Ballina Art Center, Mayo, and Stradbally Art house, Laois.
Hina's art pieces are held in the permanent collection of The Arts Council of Ireland. She is the recipient of several awards from The Arts Council of Ireland, Create Ireland, and from different counties. She is the recipient of an R&D award from Create Ireland in collaboration with Tomasz Madajezak under the mentorship of Jesse Jones and is also collaborating with filmmaker David Bickley. Currently she is preparing artworks for State of the Art: The Nation State as both Violator and Protector of Human Rights presented by Smashing Times International Centre for the Arts and Equality, funded by The Arts Council and is working on a solo show which will be displayed in the LHQ gallery in 2022.
Hina says that 'as an artist, I am inspired by Sadequain, Michelangelo, Picasso, Frida Kahlo, Shahzia Sikander and Anselm Kiefer.'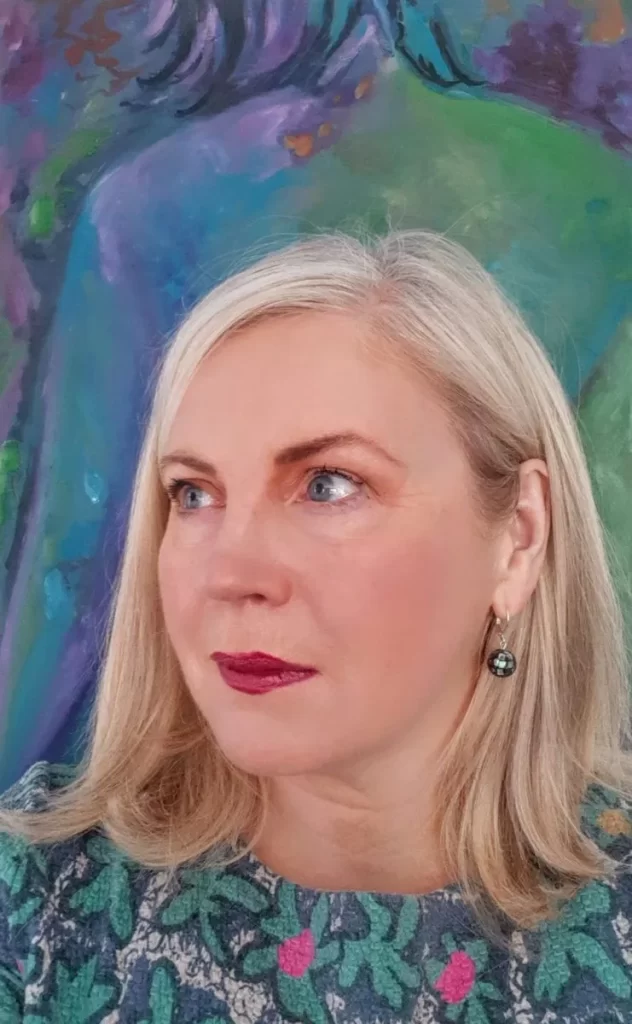 Noelle McAlinden
Noelle Mc Alinden is a practicing artist exhibiting locally, regionally and internationally, with work in public and private collections across UK, Europe, US and Canada. McAlinden also works as a creative adviser, curator, arts educator, a former Head of Art and Design in a post-primary school and Senior Lecturer for Arts at Fermanagh College of Further Education. She teaches across a range of sectors including, primary, post primary, university and the prison Sector, and was an international artist in residence in University of Transylvania, Lexington, Kentucky as part of The Governors School of Art.
As an arts activist for almost 39 years, McAlinden has worked across statutory and voluntary Youth and Community sectors. She is passionate about all artforms promoting visual and performing arts, moving image, film and digital literacy. She was Chair of Creative Youth Partnerships and served as Chair of The Forum for Local Government and the Arts. She is an active advocate for the arts supporting the development of artists and creatives promoting collaborative and strategic partnerships locally, regionally and internationally.
Amna Walayat
Amna Walayat is a visual artist and holds an M.A. in Modern and Contemporary Art, History, Theory and Criticism from UCC, Cork, Ireland (2015). She also holds an M.A. Fine Arts degree from University of the Punjab, Lahore, Pakistan (2002).
She has worked as a Programme Organizer with the Pakistan National Council of the Arts; as a Curator with Alhamra Arts Council and as a PhD studio-based researcher with PURAF, University of the Punjab. Her interest lies in British India, colonialism, orientalism, migration, and gender with a current focus on feminism.
Amna Walayat resided in the UK and France before settling in Cork, Ireland where she is currently based. Aman works as an artist and curator with a keen interest in history, art history and contemporary art, particularly in the area of colonialism, orientalism, migration and gender while dealing with the subject of hegemony, exploitation, power, and control.
She is a recipient of an Arts Council Ireland Visual Artist Bursary Award, 2020 and a recipient of Glucksman Art Gallery Cork, Curatorial Mentoring Support under a Professional Development Award 2021 and the Dilkusha Award 2021. Currently she is a member of Art Nomads, Smashing Times International Centre for the Arts and Equality, Dublin, Sample Studios Cork, Angelica Network, Visual Artists Ireland, Lavit Gallery Cork, and Cork Print Makers under the Dilkusha Award.
Amna initiated the Ireland-Pakistan Arts Exchange (IPAE) to bring both art communities together through creating opportunities for networking and exchange. She has curated an e-exhibition, Re-Root with the Pakistani Artists Community in Ireland in collaboration with the Embassy of Pakistan, Dublin (August 2020) and organised Opportunities in Pakistan, a Visual Artists online Café in collaboration with VAI, December 2020.
Amna's shows include Maternal Gaze online, IMMA (2021); Transhumance, The Space Gallery, Dublin 7 (2020); a solo show in Cork Lifelong Learning Festival, Turners Cross Community Centre, Cork (2019, 2020); Girl Summit Ireland, Cork City Council Millennium Hall (2016) Cork, Ireland; Annual Exhibition, AAP, Lahore, Pakistan (2020, 2019, 2018, 2017, 2006, 2005, 2004, 2003 and 2002); Members Annual Exhibition, Lavit Gallery, Cork (2016, 2017, 2018); Group Show, Co-opera Art Gallery, Lahore, Pakistan (2005, 2016, 2017 ); A Vision of the Future, The Lahore Arts Council, Lahore (2006); Work in Progress Doctoral Program in Fine Arts, University of Punjab (2005); Expression Art Extravaganza, Pearl Continental, Rawalpindi, Pakistan (2004); Exhibition of Painting & Calligraphy, Bahrain (2004); Spring Nomad Art Gallery, Islamabad (2004); GIK University, Toppi, NWFP (2003); SAARC Exhibition of Paintings, Convention Center, Islamabad (2003); National Exhibition of Landscape Painting, Islamabad & Peshawar (2003); National Exhibition of Sculptures & Ceramics, Lahore (2002) and a Graduate Group Show at Alhamra Art Gallery, Lahore (2002).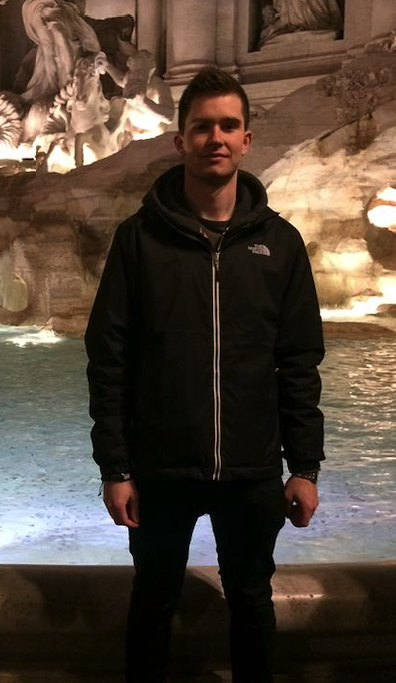 Féilim James
Féilim James is an award-winning writer from Dublin, Ireland. In 2020, the Arts of Council of Ireland awarded Féilim a Literature Bursary Award to finish his debut novel, Flower of Ash, as well as a Professional Development Award. He received an Arts Bursary from Dublin City Arts Office in 2021 to finish his first poetry collection, I was a river, lost.
His work through Irish, under Féilim Ó Brádaigh, has won seven Oireachtas na Gaeilge literary awards. His short fiction and poetry, through English and Irish, have appeared in a number of journals, including The Fiction Pool, The Galway Review, Icarus, Comhar, A New Ulster, and the Trinity Journal of Literary Translation. Visit his website
A short film Féilim wrote, titled The Big No, produced by Smashing Times, was shortlisted by the IndieX Film Festival, and his play At Summer's End has toured Ireland. At Summer's End is based on the life-story of Ettie Steinberg, an Irish woman who was murdered, along with her family, at Auschwitz.
Féilim says that 'My inspirations are many and wide-ranging. To the fore are James Joyce, Sylvia Plath, John Banville, Marilynne Robinson, Ted Hughes, TS Eliot, Seán Ó Ríordáin, and Radiohead'.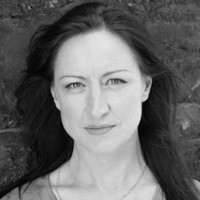 Michelle Costello
Michelle Costello is an actor, drama teacher, puppeteer and artist and is finishing a collaboration writing a children's book. Trained in conventional acting through The Gaiety School as well as method acting, through Focus Theatre and the late great Deirdre O'Connell, Michelle has over 30 years of experience in television, film and theatre, such as; Game of Thrones, Vikings, Fair City, Killinaskully, Bull Island, The House of Bernarda Alba to name but a few. She also works in corporate events, teambuilding and role play and Master of Ceremonies. Michelle trained as a puppeteer through Conor Lambert of the late Lambert Puppet Theatre, and teaches drama to young children as a self-discovery and development activity. Michelle holds a certificate in Art and Design (N.C.A.D.) 2012, an honours degree in Fine Art, Sculpture (N.C.A.D.) 2015 and has delved into issues such as: Observations on Unethical Textile Manufacturing, The Obsession and Impact of 'Looking' Through Social Media, including the Oversexualisation of Teenage Girls. She has worked with Dublin City Artsquad, creating art projects for children from the inner city, and also performed in the RTE Junior Panto as well as a residency at Farmleigh. Michelle was also awarded a Postgraduate in 'Innovation, Entrepreneurship and Enterprise' (U.C.D.) in 2016 and went on to secure contracts as manager of a Horror Themed House, Marketing Manager for a Kayaking Company and Sole Performer on a Live Moving Theatre Bus. Michelle is at present training as a Radio Presenter, has been cast in a radio play, and performs voiceover comedy sketches for DiCtv.
Mary Moynihan
Mary Moynihan is an award-winning writer, director, theatre and film-maker, Artistic Director of Smashing Times International Centre for the Arts and Equality, and a Theatre Lecturer at the TU Dublin Conservatoire. As Artistic Director of Smashing Times, Mary specialises in using interdisciplinary arts practice to promote human rights, peace building, gender equality and positive mental health, developing cutting edge arts-based projects with a range of organisations in Ireland, Northern Ireland and across Europe. Award-winning projects include Acting for the Future, which uses theatre to promote positive mental health and well-being, run in partnership with the Samaritans, and the highly successful Women War and Peace, using theatre and film to promote equality and peace. As playwright and theatre director, Mary's work includes the highly acclaimed The Woman is Present: Women's Stories of WWII co-written with Paul Kennedy, Fiona Bawn Thompson, and Féilim James; In One Breath from Testimonies and Constance and Her Friends, selected by President Michael D. Higgins for performance at Áras an Uachtaráin for Culture Night 2016.
Mary's film work includes the hour-long television documentary Stories from the Shadows, the short film Tell Them Our Names, inspired by women's stories of WWII and selected for the London Eye International Film Festival and the Kerry Film Festival, the creative documentary Women in an Equal Europe and a new short film Courageous Women inspired by women's stories from the 1916 to 1923 period in Irish history. Mary has worked extensively in Northern Ireland using the arts to promote peace building, reconciliation and positive community relations.
State of the Art: The Nation State as both Violator and Protector of Human Rights
State of the Art: The Nation State as both Violator and Protector of Human Rights is a year-long project curated by Smashing Times International Centre for the Arts and Equality with a range of artists and partners, funded by The Arts Council of Ireland.
The State of the Art project brings together fourteen diverse artists through six collaborative artist exchanges and ongoing artistic engagement. Artists come together over one year, January to December 2021, to explore, share and engage in creative arts practice for human rights and to create a showcase of new work to be presented to a public audience. The artists include visual artists, theatre and film makers, dance artists, poets, writers, multi-disciplinary artists, musicians and singer-songwriters. Artists share, support and inspire each other in creative arts practice for human rights, equality and diversity –promoting experiential professional development and creativity.
The artists have engaged in research on national and international best practice examples of arts and human rights from across Europe linked to sociological and anthropological standpoints and a study of 'art as activism' from the personal to the political. Through the collaborative exchanges, artists have engaged in a variety of activities as well as giving presentations on their own work, on work that inspires them, and meeting with representatives of a variety of human rights organisations and government officials, including Front Line Defenders, the Irish Council for Civil Liberties (ICCL), the Irish Network Against Racism (INAR), former Lord Mayor of Dublin Hazel Chu and Cllr Carly Bailey.
The artists are:
Mary Moynihan, writer, director, theatre and film maker, Artistic Director of Smashing Times International Centre for the Arts and Equality
Pamela McQueen, dramaturg
Carla Ryan, actor, singer-songwriter
Noelle McAlinden, Visual Artist, Creative Advisor, Mental Health Campaigner, Curator and Cultural Broker
Áine O'Hara, visual artist, theatre maker
Geraldine McAlinden, writer, actor, director
Hina Khan, visual artist
Michael McCabe, actor, director, drama facilitator
Féilim James, writer
Amna Walayat, visual artist
Michelle Costello, actor, visual artist
Sinead McCann, visual artist
John Scott, dancer, choreographer, Artistic Director of Irish Modern Dance Theatre
Ellen O'Mahony, singer-songwriter
Read the artists biogs here
Artistic Creation
As part of State of the Art, the artists have created a series of showcase artworks to be presented for the 2021 Dublin Arts and Human Rights festival both live – at the Chester Beatty and dlr Mill Theatre Dundrum – and virtually as part of a visual art exhibition and film installation screened via the new Smashing Times Virtual Art gallery. The artworks are inspired by the theme State of the Art: The Nation State as both Violator and Protector of Human Rights and by the UN Declaration of Human Rights, intersecting with equality, human rights and diversity and created under the framework of 'Art as a Place of Performative Remembrance' and 'Art as Activism and Transformation'.
Access
For visitors with reduced mobility, the entrance is via the main entrance to the Theatre Venue. Wheelchair users can access all levels of the theatre venue via the lift on the first floor.
Getting to the DLR Mill Theatre by Car
M50: Leave the M50 at Junction 13 and follow the sign posts to Dundrum
City: Follow the N11 to the junction with Fosters Avenue. Turn right and follow R112 until the junction with Taney Road. Turn Left and make another left at the first traffic signals onto the R117 and follow the road into Dundrum.
Parking
The most convenient place to park is the Green Car Park of the shopping centre. This may be accessed from Ballinteer Road and the Dundrum Bypass.
Parking Rates:
8am – 6pm: €3 for the first hour, and the 2nd and 3rd hours are free, €3 per every hour after the 3rd hour until 6pm.
6pm – 11pm: €3 flat rate.
11pm – 8am: Free parking.
Opening Hours: 6am – 12.30am.
For further parking information see Dundrum Town Centre Parking
Schools and Group Visits
For school and group coach drops see the Area Map below. Coaches can go to Option A or Option B.
Getting to the DLR Mill Theatre by Bus
dlr Mill Theatre and Dundrum Town Centre are served by 7 Dublin Bus Routes:
14 – Dundrum Main Street – Beaumont (Ardlea Road) – D'Olier St / Westmoreland St
17 – Blackrock Dart Station –Dundrum Highfield Pk – Rialto
44 – Larkhill – Dromcondra – City Centre – Ranelagh – Dundrum Town Centre – Enniskerry
44b – Dundrum Luas Station – Dundrum Town Centre- Sandyford – Glencullen
75 – Tallaght – Dundrum (Ballinteer Rd.) – Dun Laoghaire
61 – Whitechurch – Dundrum – Ranelagh – D'Olier Street
116 – Whitechurch – Dundrum – Sandyford – Stillorgan – Burlington Hotel
For timetables and more information you can visit the Dublin Bus website at www.dublinbus.ie, or visit the Customer Service Desk located on Level 2 in the Centre.
Getting to the DLR Mill Theatre by Coach
Cityscape Express City Transit service links Dublin Airport – Red Cow Luas – Dundrum 32 times a day! A single ticket from Dundrum to the Airport is just €7 and two children under 12 can travel free with a paying adult passenger.
Getting to the DLR Mill Theatre by Luas
dlr Mill Theatre and Dundrum Town Centre are served by LUAS Green Line – St. Stephens Green to Brides Glen. The Dundrum and Balally stops are only a few minutes walk from our doorstep. From the Dundrum Station (estimated time: 5 minutes)
Organisations and Funders
Venue Information