MayKay
Dublin Arts and Human Rights Festival Ambassador 2023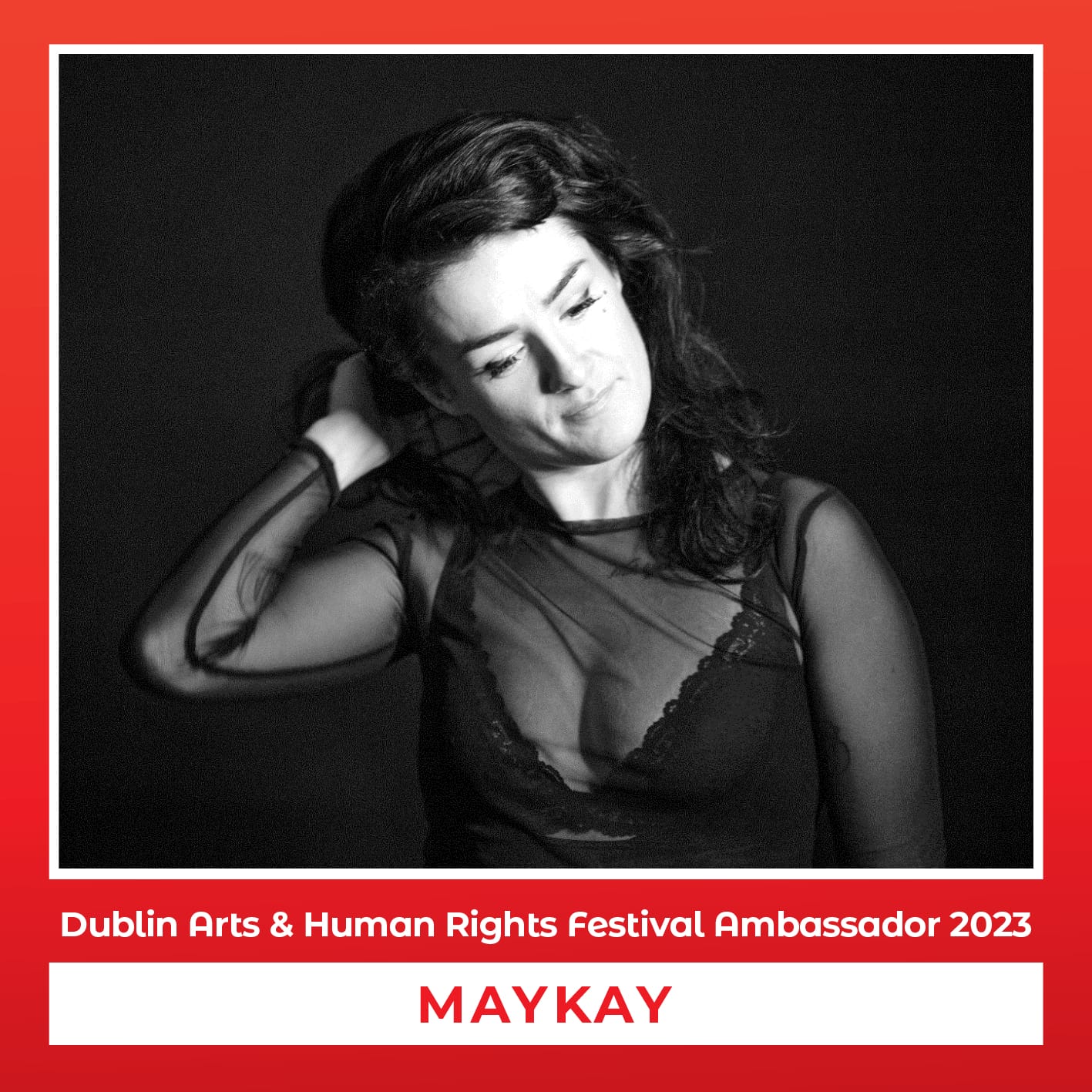 MayKay, singer, songwriter, TV presenter, voiceover artist, Dublin Arts and Human Rights Festival Ambassador
MayKay is a singer, songwriter, TV presenter and voiceover artist.
As lead singer of Fight Like Apes – named by The Irish Times as one of the best Irish musical acts of their generation – MayKay toured the world with The Prodigy and supported the Yeah Yeah Yeahs. "Almost going into Debbie Harry territory," she has wowed crowds at festivals across Europe and the US including South by Southwest and Glastonbury. Fight Like Apes returned this year and are playing numerous sold out shows.
MayKay has collaborated with musicians Duke Special, Jerry Fish and award-winning Irish electronic quintet, Le Galaxie, who she joined as front woman in 2017, ahead of the worldwide release of their third album. She has co written on albums with Le Galaxie, Elaine Mai, DJ Kormac and many other acclaimed artists.
Since 2015, MayKay has presented Ireland's leading live music series Other Voices – along with BBC presenters Annie Mac and Huw Stephens – and interviewed artists including Little Simz, David Gray and Snow Patrol. She regularly MCs and moderates events including the SXSW send-off show hosted by the US Embassy in Dublin and the Matt Talbot Centre fundraiser in Vicar Street.
MayKay played the lead character in an animation aired in 2021. She spent lockdown collaborating on several different musical projects, including her first solo album, due to be released in 2023. She will debut her tracks at Ireland Music Week this October.
In the past 2 years she has made 2 trips as part of truck convoys to deliver humanitarian aid to Ukraine, and has just returned from her 2nd volunteer trip to Aida Camp in the occupied West Bank in Palestine, where she will return on an annual basis to volunteer in the Lajee Centre.