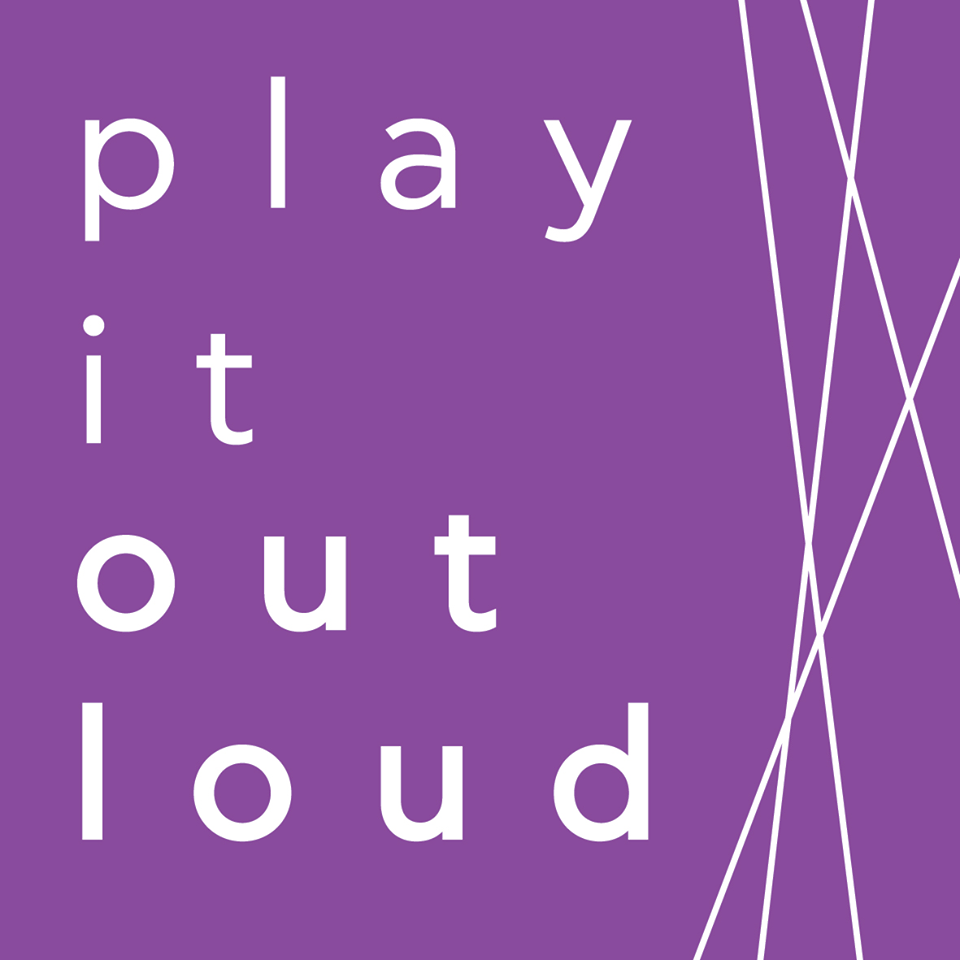 Theatre for young people
Artists and staff from Smashing Times are delighted to be representing Ireland in the European partner project Play It Out Loud supported by Erasmus+. Play It out Loud explores the use of theatre games and exercises to build social skills with young people. The aim is to create new workshop models for working with young people, using drama lessons and drama methodologies to assist in overcoming extreme shyness and to promote social inclusion in children.
Drama is a natural way of promoting play for young children and engaging them in group activities. This project explores how to apply theatre-based lesson plans within a class room context, using a group-based process to encourage knowledge learning, skills development, and creativity for young children in relation to promoting social interaction and engagement.
The project will create 20 drama lessons for working with young children and will develop a teacher training programme, and train 25 teachers who work with young people ages six and seven. A key aim is to work with teachers, tutors and educators who engage with children from immigrant communities, with children from low socio-economic backgrounds, with children who have special needs and learning difficulties particularly in relation to communication. The project will also target young people who are experiencing extreme shyness, and are avoiding challenges and social engagement. The project will train twenty-five teachers from five European countries and evaluate the workshop programme for using drama with young people. A key aim of the drama workshop programme with young people is to promote active engagement and to enable young people to reach their potential.
Benefits for children are being able to meet social challenges with greater confidence and efficiency; encouraging young people to use their full potential and realise their capabilities, building interpersonal skills, making friends and developing a positive approach to social engagement. Benefits to 25 teachers to be trained as part of the project include having access to a quality and adaptable resource; gaining knowledge on adapting drama to special needs and training on how to use drama in a classroom setting.
Five partner exchanges will take place over the lifetime of the project. The meetings take place in Lodz Poland, January 2019; Norwich, United Kingdom, May 2019; Dublin, Ireland, September 2019; Valencia, Spain, January 2020 and Rethymno, Greece, November 2020. The project is supported by Erasmus+ and the partner organisations are Akademia Humanistyczno-Ekonomiczna w Lodzi, Poland (lead partner); National Drama, Norwich, United Kingdom; Smashing Times, Dublin, Ireland; Instalofi Levante SL, Spain; and ECTE European Center in Training for Employment, Greece.
To view the project web page, click here.
The partners in this project are:
Akademia Humanistyczno-Ekonomiczna w Lodzi
EUROPEAN CENTER IN TRAINING FOR EMPLOYMENT, Greece
Smashing Times Artists involved with Play It Out Loud
Michael McCabe
Michael McCabe is a graduate of the prestigious Ecole Internationale de Theatre Jacques Lecoq, Paris, and The Gaiety School of Acting, Dublin. Michael has an M.A. (Honors) in Dramatherapy, (National University of Ireland, Manoah), an M.A. in Modern Drama Studies (University College Dublin), and a B.A. (Honors) in Communication Studies (Dublin City University).
His theatre appearances include: The Drowning Room (Project Arts Centre), Borstal Boy , The Risen People (The Gaiety Theatre), A Christmas Carol, The Ginger Ale Boy (Corcadorca Theatre Company), Lives Worth Living (Graffiti Theatre Company), Good Evening Mr. Joyce (Samuel Beckett Centre), Promises, Promises (Project Arts Centre), A Day With Daghdha (Daghdha Dance Company), Macbeth, Six Characters in Search for an Author, St. Joan, Ariel (all The Abbey Theatre), Wheel, Jeckyll and Hyde (Dublin and Prague Fringe Festivals), Resist /Surrender (Dublin Dance Festival), Where The Shoe Pinches (The Pavilion Theatre). His television and film appearances include Aristocrats (BBC), Ireland:1848, (RTE), Window (IFI), All God's Children (RTE/IFI), Nationwide (RTE).
Michael has directed theatre work with the HSE, the Dyspraxia Association of Ireland, Trinity College Dublin, St. Michael's house, and other special needs organisations and schools as a means of developing the potential of theatre. Michael has been working as a Movement Director and teaching extensive movement classes for actors at the Conservatory of Music and Drama, TU Dublin, Rathmines, the Dundalk Institute of Technology, the NAYD, Ringsend Institute, the Department of Performing Arts, Bray Institute of Further Education, and The Gaiety School of Acting (full time course).
Michael's theatre work is based on building a physical theatre ensemble style based on the techniques of Jacques Lecoq, Anne Bogart, and Arianne Mouchkine. Michael was movement director on The Merchant of Venice , at Mermaid Arts Centre, and on the World premiere of Guerilla Days in Ireland in Cork, which also ran at the the Olympia Theatre, Dublin. He was clown coordinator for 35 clowns and appeared in Barabbas Theatre Company's production, City of Clowns, at the Dunamaise, Junction and Eargail Arts Festivals, and The Complex, Smithfield. He appeared in Pagliacci at The Everyman Place Theatre, as part of Cork Midsummer Festival.
Larissa Manley
I am a recent graduate on the BA programme in Contemporary and Applied Theatre Studies in Mary Immaculate College in Limerick. I have a passion for using theatre in the 'applied' sense with people in society that are often neglected or without any autonomy or confidence. I believe the arts, and in particular theatre, play a vital role in offering participants a platform to rediscover lost identities. It supports advocation and creates perspectives around issues that are oftentimes oppressed. I am working in many contexts including educational and social groups, and I believe that the role of facilitator is solely to guide. This allows exploration to remain ethical and inherent to the participant.