Duck, Duck, Goose
Duck, Duck, Goose
Event Categories:
October 23, 2021
@
7:00 pm
–
8:00 pm
IST
Tour of new play, Duck, Duck, Goose, and online discussion with the creative team. Hosted by Fishamble Theatre Company.
Book Your Place
Watergate Theatre, Kilkenny, 16 October
Lyric Theatre, Belfast, 19-20 October – booking link to come
Belltable Limerick, 23 October
Online Discussion – video will be made available on Oct 23, 7pm
Artists
Caitríona Daly
Jim Culleton
Joy-Tendai Kangere
Charlotte McIvor
Full Event Details
Duck, Duck, Goose follows the story of Chris Quinn, a young man who, in an attempt to help his friend, becomes deeply embroiled in a rape allegation. As the rules change, and confusion reigns supreme, Chris struggles between loyalty, love and doubt.
Full of moral ambiguity and psychological complexity, this viscerally-charged new play by Caitríona Daly constantly shifts our perspective on ideas of consent, trust, and trial by social media.
Duck Duck Goose by Catríona Daly was developed as part of Fishamble's A Play for Ireland initiative between 2017 and 2019. This was a two-year process in association with Draíocht, The Everyman, Lime Tree Theatre/Belltable, Lyric Theatre, Pavilion Theatre, and Town Hall Theatre.
This play is the second to have been produced by Fishamble through this programme.

Fishamble is an Irish theatre company that is passionate about discovering, developing and producing new plays of national importance with a global reach, while championing the role of the playwright.
Written by Caitríona Daly
Directed by Jim Culleton
Produced by Eva Scanlan
Performed by John Doran, Naoise Dunbar, Caitríona Ennis, Liam Heslin, Aidan Moriarty, and Roseanna Purcell
Set and Lighting Design by Paul Keogan
Costume Design by Saileóg O'Halloran
Music and Sound Design by Carl Kennedy
Movement Director Bryan Borroughs
Jim Culleton and Catriona Daly will discuss the production during an online post-show discussion Saturday 23 October, 7-8pm
Speaker Biographies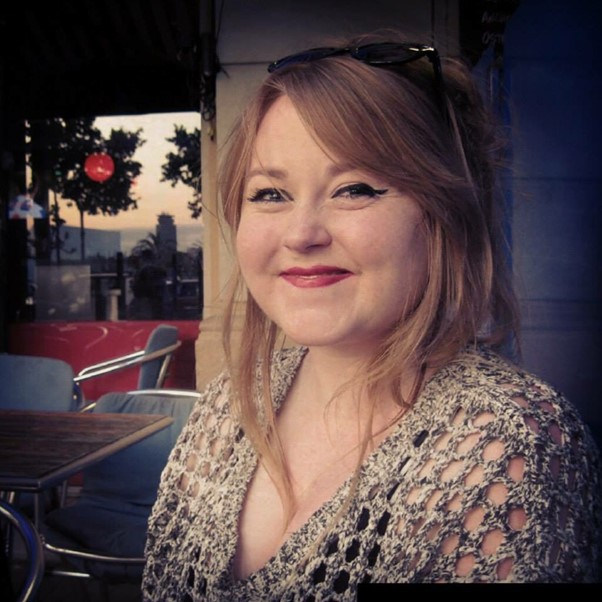 Catríona Daly
Caitríona Daly is a writer from Dublin. Her plays include Panned, Test Dummy (Irish Times Theatre Award Best New Play Nominee 2016) and Normal (Dublin Fringe 2017: Fishamble New Writing Award Nominee and First Fortnight Nominee).She was a participant in Six in the Attic, an Irish Theatre Institute initiative, from 2018-2019 and a participant on the inaugural Abbey Works programme in 2019. She is currently under commission with The Abbey Theatre and Fishamble: The New Play Company.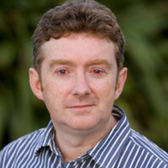 Jim Culleton
Jim Culleton is the artistic director of Fishamble: The New Play Company, for which he has directed productions on tour throughout Ireland, UK, Europe, Australia, New Zealand, Canada and the US. His productions for Fishamble have won many Irish and international awards, including Olivier, The Stage, Scotsman Fringe First, and Irish Times Best Director awards. Jim has also directed for Audible, the Abbey, the Gaiety, the Belgrade, 7:84 Scotland, Project, Amharclann de hÍde, Tinderbox, The Passion Machine, the Ark, Second Age, Dundee Rep, Draíocht, CoisCéim/Crash Ensemble/GIAF, RTÉ Radio 1, Frontline Defenders, Amnesty International, Little Museum of Dublin, Fighting Words, RTÉ lyric fm, Soho Theatre, Scripts Festival, Vessel and APA (Australia), TNL (Canada), Solas Nua and Kennedy Center (Washington DC), Odyssey (LA), Origin, Irish Arts Center and 59E59 (Off -Broadway), as well as for Trafalgar Theatre Productions on the West End, and IAC/Symphony Space on Broadway. Jim has taught for NYU, NUI, GSA, Uversity, the Lir, Villanova, Notre Dame, UM, UMD, and TCD
Zimbabwean born Joy-Tendai Kangere is an education equity, adult learning and Equity, Diversity and Inclusion advocate. She holds Bachelor of Civil Law degree from UCD Sutherland School of Law. Joy-Tendai is a Board Member of AONTAS and Co-Founded Roots in Africa-Ireland Network. She facilitates community and organisational discussion representation and social inclusion. Her deep commitment to social justice and racial equity is what motivates her advocacy work for equality for women, girls and ethnic minoritized communities. She has lived experience of racial inequity; she understands the challenges faced by ethnic minorities and young people of African descent living in Ireland in accessing services. She also has worked on various projects to promote education and literacy for primary school children on the African continent.
Charlotte McIvor is a Senior Lecturer in Drama and Theatre Studies at the National University of Ireland, Galway and a co-lead in the Active* Consent Programme, an Irish national programme that uses workshops, research, social media and creative-arts based interventions like drama and film to support young people from 15-25 to have  positive and confident sexual health and well-being. Active* Consent also works with groups that are important to young people, from teachers to parents, college staff, and policy makers. McIvor is the author of Migration and Performance in Contemporary Ireland: Towards A New Interculturalism and multiple edited collections, articles and book chapters on interculturalism, migration, race/ethnicity, gender/sexuality and performance.
Fishamble: The New Play Company
Fishamble is an Irish theatre company that is passionate about discovering, developing and producing new plays of national importance with a global reach, while championing the role of the playwright. It harnesses the imaginative power of theatre to provide audiences with a diverse range of contemporary, compelling and heartfelt dramatic works, and typically supports over 50% of the writers of all new plays produced on the island of Ireland each year. Fishamble thinks nationally and reaches globally, touring its productions to audiences throughout Ireland, and to 19 other countries, and has received many awards in Ireland and internationally, including an Olivier Award.
www.fishamble.com
Fishamble is funded by the Arts Council, Dublin City Council, and Culture Ireland.
'the much-loved Fishamble [is] a global brand with international theatrical presence…
an unswerving force for new writing' Irish Times
'Ireland's leading new writing company' The Stage
'forward-thinking Fishamble' New York Times
'excellent Fishamble…Ireland's terrific Fishamble' Guardian
'Fishamble puts electricity into the National grid of dreams' Sebastian Barry
Organisations and Funders