Gathering on the Pond – Dazzling, Creative Eco-Performance
Gathering on the Pond – Dazzling, Creative Eco-Performance
October 18, 2022
@
1:00 pm
–
October 22, 2022
@
2:30 pm
IST
Gathering on the Pond is a fun, theatrical show about biodiversity, birds and climate change with each performance followed by panel discussions on global citizenship education  and climate justice linked to human rights. Gathering on the Pond is by Aoife O'Reilly,  Mary Moynihan and Michael McCabe, based on an original scenario by Mary Moynihan. Performances…
Book Your Place
Tues 18 – SOLD OUT
Wed 19 – SOLD OUT
Thurs 20 – SOLD OUT
Fri 21 – SOLD OUT
Artists
The core creative team are:
Aoife Reilly, writer
Mary Moynihan, writer, theatre and film-maker, and Artistic Director, Smashing Times International Centre for the Arts and Equality, Ireland. Artistic Curator Dublin Arts and Human Rights Festival (DAHRF), Co-Curator with Amna Walayat for the State of the Art: Transformative Memories in Political Violence Multi-Media Exhibition and Installation and Artistic Curator of the Dublin Arts and Human Rights Festival
Michael McCabe, actor, choreographer and facilitator with Smashing Times International Centre for the Arts and Equality, Ireland
Franziska Detrez, Director
Amna Walayat, visual artist and curator, Pakistan and Ireland. Co-Curator with Mary Moynihan for State of the Art: Transformative Memories in Political Violence Multi-Media Exhibition and Installation
Vanessa Ogida, Creative Entrepreneur
Freda Manweiler, Producer, Smashing Times International Centre for the Arts and Equality, Ireland
Ciara Hayes, Producer, Smashing Times International Centre for the Arts and Equality, Ireland
Niamh McPhillips, Performer
Maeve Bradley, Performer
Saoirse O'Shea, Set, Costume and Props
Matt McGowan, Lighting Design and Operation
Eadaoin Barrett, Communications
EM Creative, Graphic Design
Paul Marshall, Virtual Designer for Creative Eco-Centre with content design by Mary Moynihan and Ciara Hayes
Full Event Details
Gathering on the Pond is a dazzling storytelling performance suitable for families that is fun, magical and sparking. A theatricality staged fusion of story, colourful costumes and fun moments intersected with dialogue, and song on science, community connections and the environment, and a love of dreams!
Professor Magpie Lovelace arrives in a panic. She is a scientist who loves birds and music. It's her first day in her new role as Choir Director and she's late. Well, she travelled there on the infamous number 46a bus, so say no more. Her choir, The Rockin' Robins, have been singing the same old tired tunes for years now and with the Dawn Chorus Competition fast approaching Professor Magpie, our Professor of Ornithology, wants to try something new. She loves birds, they speak to her and she understands their harmonies and melodies which are full of passion. But their future is bleak and under threat! Professor Magpie wishes to create, with the help of her choir, a song that will teach future generations to respect our feathered friends and keep their future safe. A young scientist, a bus conductor, the dawn chorus and big dreams! And especially . . . the right to dream of a better world! What will happen next? The play provides information on climate change linked to concepts of justice, equality, diversity and human rights and raises awareness of social activism amongst young people, all displayed in a fun and entertaining way.
This theatre performance for all ages highlights our local Irish wildlife, along with simple steps that we can all take to protect it. Based on themes of sustainability and promoting women in STEM, 'Gathering on the Pond' uses music, songs and lots of sparkle to engage with younger audiences. Written by Aoife Reilly, Mary Moynihan and Michael McCabe, and based on an original scenario by Mary Moynihan, Gathering on the Pond makes complex themes accessible to audiences of all ages, and use creative processes of music, song and dance for a fun and engaging theatre experience.
Artist Biographies:
Michael McCabe is a performer, theatre director, movement choreographer, facilitator and arts therapist. He is a graduate of the prestigious Ecole Internationale de Theatre Jacques Lecoq, Paris, France, and The Gaiety School of Acting, Dublin, Ireland.
His theatre appearances include The Drowning Room (Project Arts Centre), Borstal Boy, The Risen People (The Gaiety Theatre), A Christmas Carol, The Ginger Ale Boy (Corcadorca Theatre Company), Lives Worth Living (Graffiti Theatre Company), Good Evening Mr Joyce (Samuel Beckett Centre), Diarmuid agus Grainne, An Bradan Feasa, The Libertine, New World Order (Iomha Illdanach Theatre Company), Promises, Promises (Project Arts Centre), A Day With Daghdha (Daghdha Dance Company), Macbeth, Six Characters in Search for an Author, St. Joan, Ariel (all at the Abbey Theatre), Wheel, Jeckyll and Hyde (Dublin and Prague Fringe Festivals), Resist /Surrender (Dublin Dance Festival), and Where The Shoe Pinches (The Pavilion Theatre). He was clown co-ordinator for 35 clowns and appeared in Barabbas Theatre Company's production, City of Clowns, at the Dunamaise, Junction and Eargail Arts Festivals, and The Complex, Smithfield and appeared in Pagliacci at The Everyman Place Theatre, as part of Cork Midsummer Festival.
His television and film appearances include Aristocrats (BBC), Ireland:1848, (RTE), Window (IFI), All God's Children (RTE/IFI), Nationwide (RTE). In 2021, Michael will appear in Bean Sidhe, Sweetcake, and Sodium Party, a new feature film directed by Michael McCudden.
Directing credits include: The Dead Woman's Son (Smock Alley Theatre), A Wonderful Life, Peter Pan's Cirque D'Imaginaire (TU Dublin Theatre), Showcases 2017-2019 (The New Theatre) and in 2020, The Grimm Tales (Smock Alley Theatre). Recent appearances include Footfalls, The Journey Home, and in Mermaid Arts Centre for Culture night on a work-in-progress, His Left, Her Right, supported by Mermaid and Wicklow Arts Office.
Michael has an M.A. (Honours) in Dramatherapy from the National University of Ireland, Maynooth, an M.A. in Modern Drama Studies from University College Dublin, and a B.A. (Honours) in Communication Studies from Dublin City University. He has directed theatre work in the HSE, the Dyspraxia Association of Ireland, Trinity College Dublin, St. Michael's house, and with other special needs organisations and schools with a focus on developing the potential of theatre for working with diverse groups.
Michael has been working as a Movement Director, teaching extensive movement classes for actors at the Conservatory of Music and Drama, TU Dublin, the National Association of Youth Drama, Ringsend Institute, the Department of Performing Arts, Bray Institute of Further Education, and The Gaiety School of Acting (full time course).
Michael is a resident artist with Smashing Times International Centre for the Arts and Equality and works with Smashing Times as a performer, director and arts facilitator on a range of projects from Acting for the Future to Legends of the Great Birth to State of the Art. His theatre company, Ruaille Buaille, is building a physical theatre ensemble style based on the techniques of Jacques Lecoq, Anne Bogart, and Arianne Mouchkine. Michael was movement director on The Merchant of Venice, at Mermaid Arts Centre, and on the world premiere of Guerilla Days in Ireland World premier in Cork last year, due to open in The Olympia Theatre, Dublin on September 3rd.
Michael is a graduate of National University of Ireland, Maynooth, (M.A. Dramatherapy, 2.1 Honours), and was awarded a scholarship to train with internationally renowned theatre director Anne Bogart in New York. Bursary awards include South Dublin County Council, Irish Actors Equity, and The Arts Council.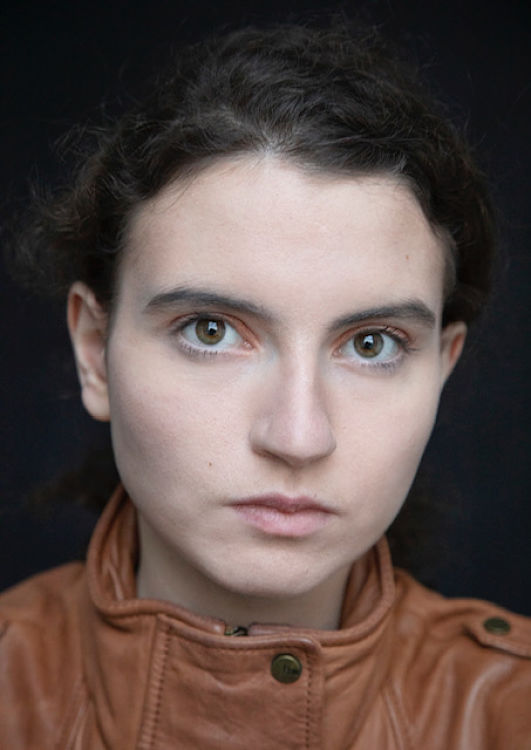 Niamh is from Co. Monaghan and lives in Dublin. While studying at TU Dublin Conservatoire Of Music and Drama, she graduated with a BA in Drama (Performance). Her final year production was Caryl Churchill's play of 'LOVE AND INFORMATION' directed by Ronan Phelan. She recently performed as Inga Ingram in the world premiere of 'Looking At The Sun' by Emily Bohannon at the Smock Alley Theatre and Civic Theatre. Niamh has worked in several different forms of drama such as Dance, Audio and Opera. She is an alumna of the Monaghan Youth Theatre. She has performed in visual artists Lisa Freeman's 'Slipped, Fell and Smacked my face off the dance floor' and Jesse Jones' 'The Tower'. She collaborated on CoisCéim Broadreach's project: BUILDING SPACES OF POSSIBILITY which saw her work with choreographer Muirne Bloomer and Dr. Niamh Shaw.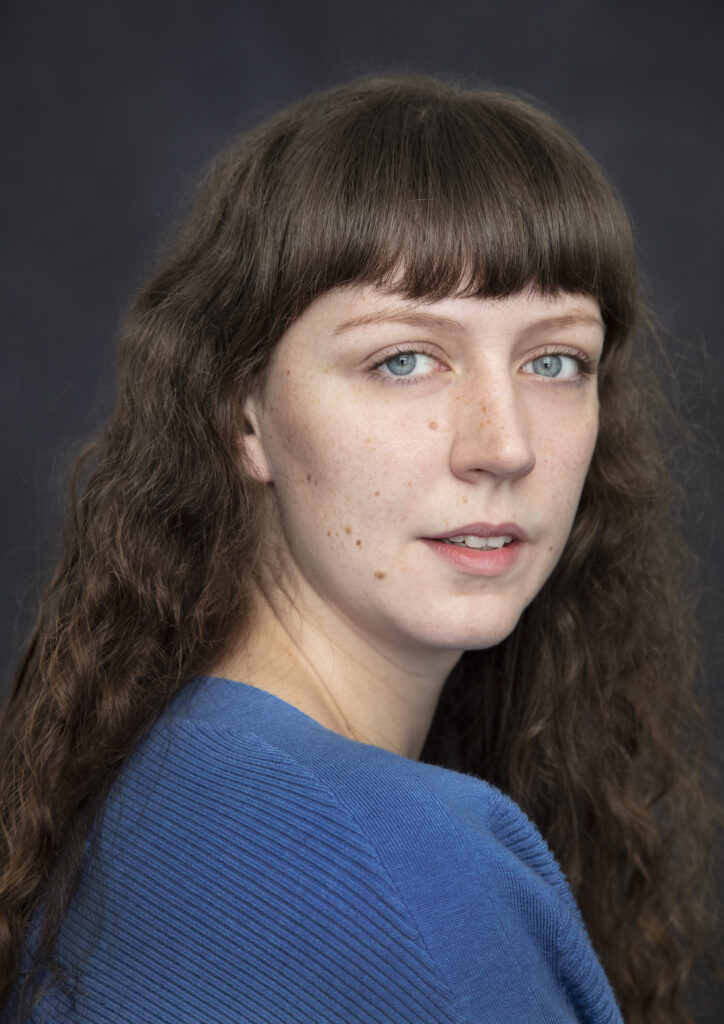 Maeve Bradley is an actress from Co. Tyrone and a 2021 graduate of The Lir Academy Dublin.
Her recent credits include This, That and The Other – Cork Arts Theatre, BBC Northern Ireland Radio Drama – The Heiress and The General, Krabat- Common Crow Theatre, Gulliver's Travels- The Lyric Theatre Belfast and Les Miserables- The Grand Opera House Belfast.
During her time at The Lir some of Maeve's most memorable roles include Olga in Summerfolk -directed by Tom Creed, Flaminia in Everybody loves Sylvia- directed by Wayne Jordan, Mother Victoria in Eclipsed- directed by Caroline Byrne, Antigone in Burial at Thebes- directed by Caitríona Mclaughlin and The mother in Machinal- directed by Holly Griffith.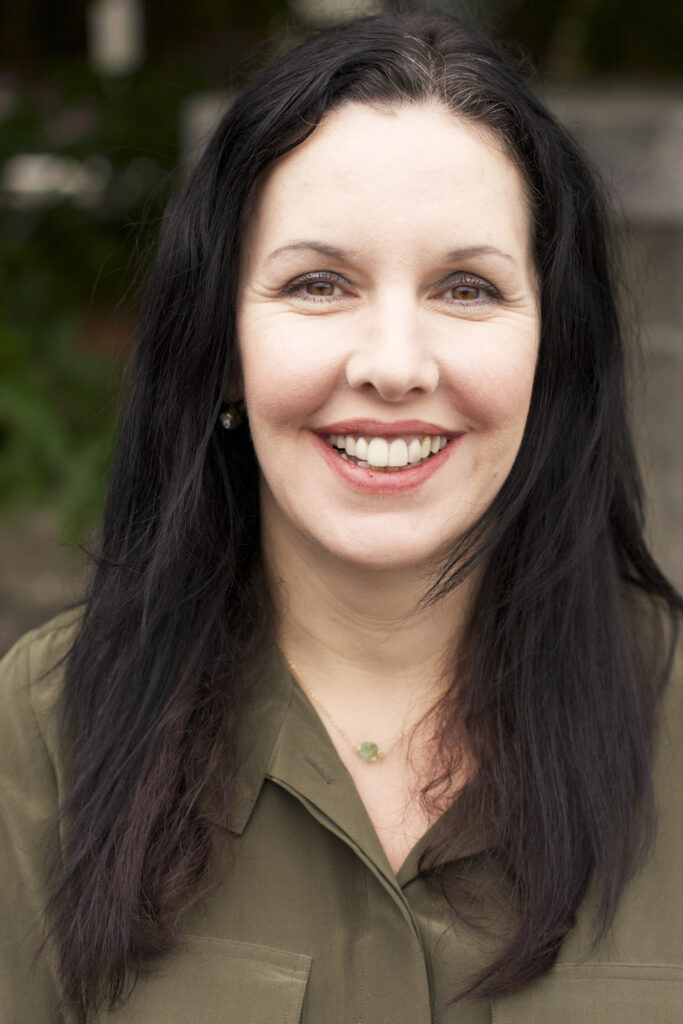 Mary Moynihan, (she/her), MA, is an award-winning writer, director, theatre and film-maker, an interdisciplinary artist and one of Ireland's most innovative arts and human rights artists creating work to promote the arts, human rights, climate justice, gender equality, diversity and peace.
Mary is Artistic Director of Smashing Times International Centre for the Arts and Equality and works collaboratively with artists and over 50 organisations across Ireland, Northern Ireland, Europe and internationally, using the arts to promote rights and values for all. Company patrons of Smashing Times are Sabina Coyne Higgins, Senator Joan Freeman, founder of Pieta House, Ger Ryan, actor and Tim Pat Coogan, writer and historian. Founding patrons were writers Maeve Binchy and Brian Friel.
Mary's work has won a number of awards including the Allianz Business to Arts Awards, a GSK Ireland Impact Award, a Dublin Bus Community Spirit Award, a National Lottery Good Cause Award, the international #ArtsAgainstCovid award, an Arts Council Project Award and an Arts Council Agility Award.
Mary is Artistic Curator for the annual Dublin Arts and Human Rights festival implemented by Smashing Times and Front Line Defenders in partnership with Amnesty International, Fighting Words, ICCL, NWCI, Irish Modern Dance Theatre, Trócaire and Poetry Ireland, funded by The Arts Council. The aim of the festival is to showcase and highlight the extraordinary work of human rights defenders in Ireland and around the world, past and present, and the role of the arts and artists in promoting human rights today.
Mary's artistic practice encompasses theatre, film, literature, poetry, and curatorship. Mary's work focuses on primal, visceral and intuitive responses to vulnerability and conflict and an exploration of self and the other. Her work explores an interconnectedness of the body, voice and imagination, revealing the inner life through physical and spiritual energies and intuitive engagements. Mary has a focus on using historical memory in her artistic practice as inspiration for the creation of original artworks across a range of mediums, remembering stories of ordinary yet powerful women and men from history and today who stood up for the rights of others.
As a playwright, Mary's work includes the highly acclaimed The Woman is Present: Women's Stories of WWII co-written with Paul Kennedy, Fiona Thompson and Féilim James; A Beauty that will Pass; Constance and Her Friends – selected by President Michael D. Higgins for performance at Áras an Uachtaráin for Culture Night 2016; In One Breath from the award-winning Testimonies(co-written with Paul Kennedy); and Shadow of My Soul, May Our Faces Haunt You and Silent Screams.
Mary's film work includes the hour-long documentary Stories from the Shadows, the short film Tell Them Our Names, inspired by women's stories of WWII and selected for the London Eye International Film Festival and Kerry Film Festival, the creative documentary Women in an Equal Europe and the short film Courageous Women inspired by powerful women's stories from the 1916 to 1923 decade of commemorations period in Irish history.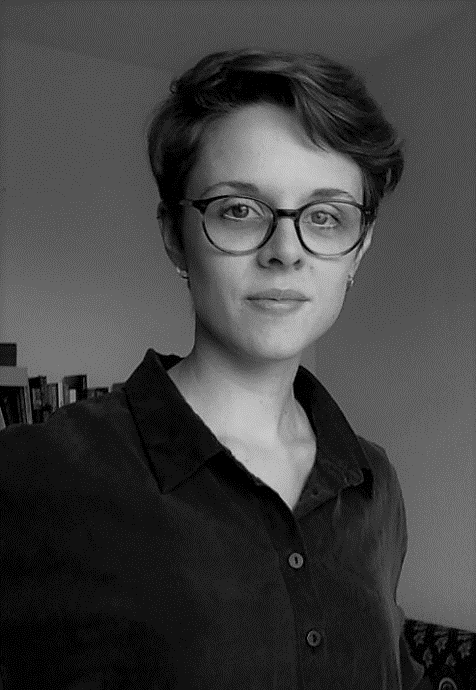 Franziska Detrez is a theatre director and performer based in Dublin. She is a founding member of the German performance art collective schmarrnintelligenz, die as well as the Dublin based Common Crow Theatre. In 2021 she finished her MFA in Theatre Directing at the Lir Academy in Dublin staging the Irish premiere of Gillian Greer's "Meat". Her latest productions include "We Are an Archipelago" which was part of the 2022 Dublin Fringe Festival. In the past, she has worked in Germany, India, Switzerland and Ireland. She has collaborated internationally on productions with the Auroville Theatre Group in Pondicherry (India) and the Estonian Polygon Teater from Tallinn.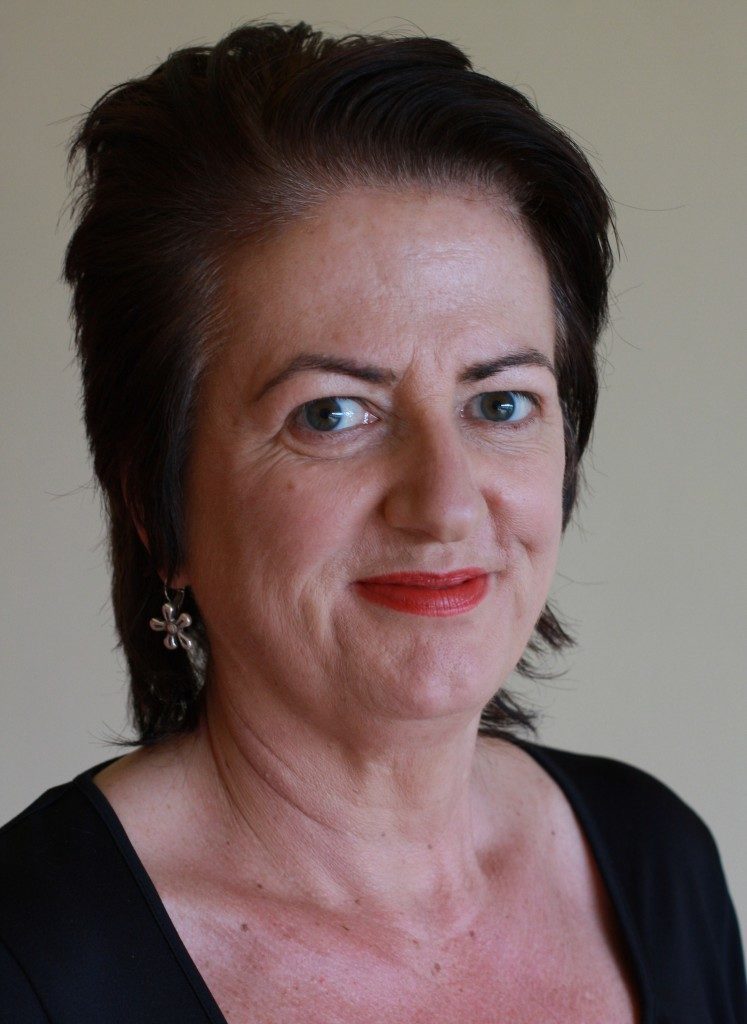 Freda Manweiler is Company Manager and a Producer with Smashing Times International Centre for the Arts and Equality. Freda has worked with Smashing Times since 1999. She is highly skilled in project management, coordination and implementation. She has extensive experience working at a European level developing and delivering a range of European Initiatives, collaborating with over 50 cultural, educational and civil society organisations from over 22 European Countries. Promoting European Values through working on activities and projects that promote human rights, gender equality, positive mental health, remembrance and civic engagement.
She has worked developing and coordinating accredited training programmes, professional productions, and community exchanges using creative methods to promote peace building and reconciliation on the island of Ireland. Working particularly with hard to reach communities in Northern Ireland and the Border Counties building strong community relations. Freda has been instrumental in bringing the learning gained from the Northern Ireland Peace Process to communities experiencing conflict in other European states. She has produced and toured a number of professional performances in Ireland and Northern Ireland. She is coordinator of the award winning, Acting For The Future programme that uses drama and theatre to promote positive mental health and suicide prevention, which was developed and run in association with the Samaritans and the Irish Association of Suicidology throughout the island of Ireland. As part of her work for Smashing Times she is responsible for all aspects of management and project development and is also involved in teaching practice.
She has extensive experience in team management through her work with Smashing Times as a manager and as a manager and Employment Assessment Coordinator for a Working Skills Centre in Toronto, Canada. Her experience in Canada focused mainly on refugee resettlement, managing initiatives funded through the federal government of Canada. Her education includes a Bachelor in Social Work (2007) from the Open University and in 2012 she completed an MEd from the National University of Ireland/UCD.
Ciara Hayes a producer with Smashing Times International Centre for the Arts and Equality and the coordinator for the annual Dublin Arts and Human Rights festival. Ciara Hayes is a graduate of UCC with an MA in Arts Management and Creative Producing. She also holds a teaching diploma from the London College of Music in Drama and Communication, and a BA Joint Hons in Drama and Theatre Studies with German. She has a background in theatre and worked for several years as a drama teacher, later becoming a teacher of social skills for children on the autism spectrum.
In 2016 Ciara branched into arts administration while working with Cyclone Rep; a Cork-based Shakespearean Theatre-in-Education company. In 2017 she took on the role of stage school coordinator at Konfident Kidz, where she was responsible for the day to day running of the stage school reporting directly to the company's director. During this time, she assisted in the organisation of Ireland's first ever all-autistic conference; AUsome Conference.
Since completing her Masters in 2020, Ciara has worked as a producer and festival administrator for Half Moon Festival (Cork, 2020) and Dublin Arts and Human Rights Festival (Dublin, 2020). She works as Communications Officer at Smashing Times International Centre for the Arts and Equality and as producer for Gaitkrash Theatre Company.
Arts Administration experience includes: Konfident Kidz, teacher and Stage School Manager (2014-2017); Cyclone Rep Theatre-in-Education Company, administrator (2016), Smashing Times, Communications Officer (2020-present).
Producing credits include: Half Moon Festival – multidisciplinary, online arts festival (July 2020). Earthangel – online production of aural recording, Gaitkrash Theatre Company (November 2020). playing 'The Maids' – online sharing of recorded theatre performance, Gaitkrash Theatre Company (December 2020). Love and Information, online showing of filmed theatre performance, MTU BA Theatre and Drama Studies (February 2021). Prometheus Now, online theatre performance, Gaitkrash Theatre Company as part of Cork Midsummer Festival (June 2021).
Acting credits include: Liverpool, Mint Productions (2019); Little Gem, Dramat (2016), awarded Best Actress; The Circle Game, BA Drama and Theatre Studies (2016); The Importance of Being Ernest, Dramat (2015); Trojan Woman: A Love Story¸ BA Drama and Theatre Studies (2014).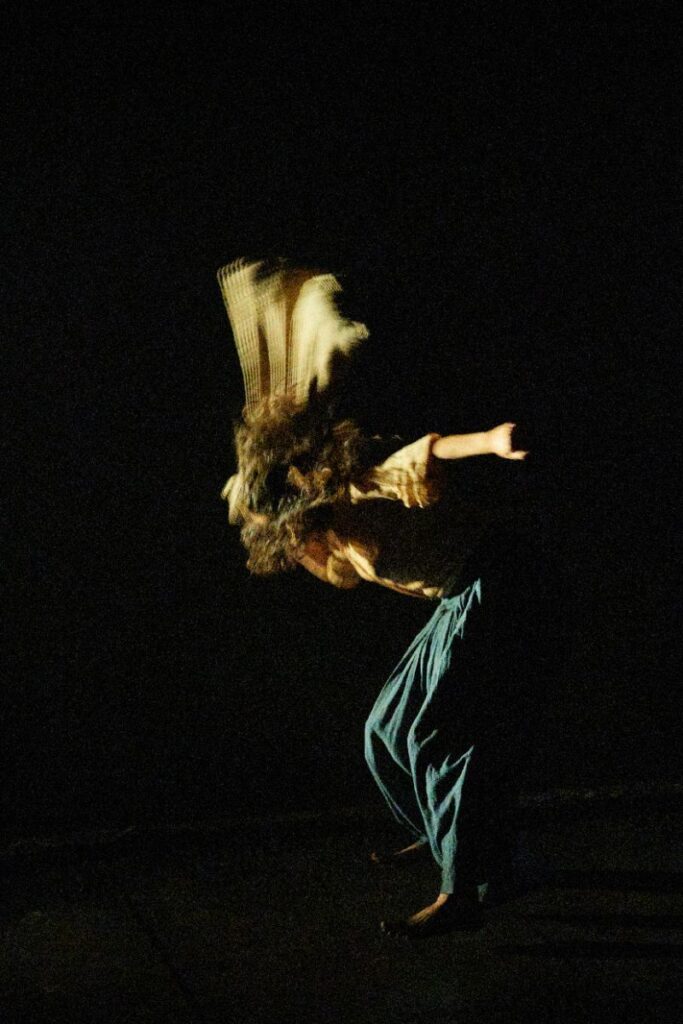 Saoirse studied at Dun Laoghaire Institute of Art, Design and Technology where she did a BA in Production Design for Stage and Screen as part of the National Film School. While still in college she got the opportunity to work with a team of international masters in cinematography students on a series of short films along with Banished (2019), an opera in Kilmainham Gaol that was staged in conjunction with RIAM. This led to a placement in the props department of the Abbey Theatre for Dublin Will Show You How and the costume department for an Irish National Opera production of The Magic Flute where she worked as a costume prop maker.
In the last year she has worked in the art department on a range of commer- cials as a buyer and set dresser for The Tenth Man advertising agency for house- hold brands such as Bewleys, Lidl, Jameson and Brown Thomas. More recent theatre credits include set dresser for Dances like a Bomb (2022) as part of the Dublin Dance Festival, scenic painter on Dubliners in Smock Alley as well as assistant designer and model-maker to a number of established theatre design- ers. Her costume work with Smashing Times International Centre for the Arts and Equality for Gathering on the Pond and more recently The Art of W/Rights at the Pearse Museum led to a residency with them as Set and Costume Designer.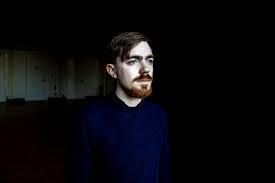 Matt McGowan is an emerging freelance artists, particularly focussed on acting, lighting design and devised work. He also has experience in playwriting and directing. Recent credits include: Narcissus (LX, Tasteinyourmouth Theatre, Chiswick Playhouse, 2022); ROOT (LX, Luke Casserly dir., Dublin Theatre Festival, 2021). Matt has been extensively involved in the Dublin theatre scene, particularly in the Dublin Fringe Festivals, 2017-present, Smock Alley's Scene+Heard Festivals 2017-present, and a number of standalone and touring productions both played in Ireland and internationally. Matt has worked as technical crew, front of house staff, and performed in a number of venues and festivals across Dublin. Matt was recently Assistant Technical Manager of Mermaid Arts Centre in Bray, Wicklow under TM Eoin Fegan earlier this year.
Eadaoin Barrett is a graduate from TU Dublin in Creative Industries and Visual Culture and The Gaiety School of Acting's full time professional actor training. She has worked in theatre in Ireland as an actor, director, and producer. Eadaoin joined Smashing Times in July as their administration and communication officer.
EM Creative is a graphic and web design company based in Navan. We pride ourselves on being highly creative and always strive for perfection on all projects to ensure work is produced to the highest standards.
At EM Creative we cover all of your design needs. We regularly work on magazines, brochures, booklets, posters, annual reports and digital ezines, as well as advertising campaigns and brand development for clients and companies.
We are also web design specialists, creating stylish, modern websites using the latest software and tools.
Paul Marshall, MBA, MFA, is a Producer, Director, Videographer and Photographer. Paul Marshall is a self-shooting Producer Director. The equivalent of putting a cameraperson, sound recordist, scriptwriter, director and producer into one body. He is a lifelong photographer, a 20+ year video shooter / editor and now films in broadcast quality 4K and Full HD. He has thousands of hours logged on Final Cut and have produced hundreds of short films. He is delighted to be on the BBC Assistant Producer register. His work is based around telling stories through short films. The stories can be of many types and for many purposes depending on the client needs. In general he works in a documentary manner, using interviews and extensive B-roll footage.
A significant part of Paul's work in recent years has been within the visual arts and the performing arts. He is fortunate that it has taken him around the globe several times. It is natural for Paul to be drawn to the energy of art and artists; as a creative and arts graduate myself, I feel those influences informing my shooting style. Paul has a Masters degree in Fine Art, practicing in video and photography and passed with Distinction. He won the Royal Ulster Academy Outstanding MFA Graduate Award.
Before MarshallArtsMedia, Paul ran a small company that made outdoor musical instruments and sound sculptures; he also built an orchestra for Stomp and appeared on Dragon's Den amongst other trivia. He has a Masters degree in business (MBA) and feels that through MarshallArtsMedia, he can work in the Art and Business venn intersection. Paul is a recipient of a 2015 Royal Ulster Academy Outstanding Student Award (MFA), and of the Digital Arts Studios 2015 MFA Residency Award.
Organisations Involved / Partner Organisation(s):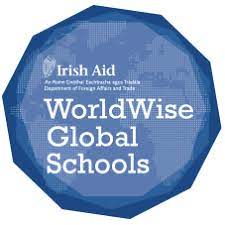 Venue Information: