The Art of Changemakers
The Art of Changemakers
Event Categories:
October 3
@
11:00 am
–
October 7
@
4:00 pm
IST
+353 (0)1 865 6613
info@smashingtimes.ie
Multi-disciplinary exhibition featuring photography, poetry and stories highlighting experiences of Human Rights Defenders working to make society a better place for all
Book Your Place
No Booking Necessary
Artists
Aisha Hamdulay, exhibition coordinator, Front Line Defenders
Mary Moynihan, exhibition curator and artist, writer, director, theatre and filmmaker, Artistic Director of Smashing Times International Centre for the Arts and Equality
Full Event Details
This multidisciplinary exhibition features photography, poetry and story and is a visual and poetical reflection on the stories of change-maker Human Rights Defenders today. The exhibition runs Tuesday 3 October – Saturday 11 November 2023, Tuesday – Saturday only, 11am-4pm (closed 1.30-2.30pm) daily at the dlr Mill Theatre, Dundrum. The exhibition is a collaboration between Smashing Times International Centre for the Arts and Equality and Front Line Defenders.
The exhibition is presented for States of Independence, a major project celebrating the stories of change-makers from the Decade of Centenaries in Irish history linked to the stories of change-makers today working to make society a better place.
Change-Makers as Human Rights Defenders
Human rights defenders are persons, who individually, or in association with others, work peacefully to promote and protect universally recognized human rights and fundamental freedoms, in accordance with the UN Declaration on Human Rights Defenders. An important document that identifies key human rights that all people are entitled to is the Universal Declaration on Human Rights.
In relation to human rights our world needs a commitment to documents such as the Universal Declaration of Human Rights which arose out of a response to the horrific atrocities of World War II and the Holocaust and to the Geneva Convention of 1949 which sets limits on the ways in which states may conduct themselves in armed conflict. The following is a summary of the Universal Declaration of Human Rights.
Article 1: All human beings are born free and equal.
Article 2: Everyone entitled to rights outlined, without distinction such as race, colour, sex, language, religion, political or other opinion, national or social origin, property, birth or other status.
Article 3: Right to life, liberty and security of person.
Article 4: No one shall be held in slavery or servitude.
Article 5: No one shall be subjected to torture or degrading treatment.
Article 6: Right to recognition everywhere as a person before the law.
Article 7: All are equal before the law.
Article 8: Right to an effective remedy by the competent national tribunal.
Article 9: No one subjected to arbitrary arrest, detention or exile.
Article 10: Entitled in full equality to a fair and public hearing.
Article 11: Right to be presumed innocent until proved guilty.
Article 12: Freedom from interference with privacy, family, home or correspondence.
Article 13: Right to freedom of movement in and out of a country.
Article 28: Right to a social order where these rights can be fully realized.
Article 29: Duties to the community essential to free and full development.
Article 30: Right to freedom from state interference in relation to the above outlined rights.All over the world human rights defenders work peacefully to protect the rights of others. These rights are enshrined in the Universal Declaration of Human Rights. In their tireless struggle to create more just and equal societies, human rights defenders put themselves at huge personal risk. Every year, HRDS are beaten, tortured, jailed or killed. Human Rights defenders are beacons of hope and their work must never be forgotten. Despite these challenges, human rights defenders have achieved significant successes over the past 25 years in bringing about more equitable and just societies. There has been significant developments in international law and standards on the role, recognition and protection of human rights defenders.
Human Rights Defenders include the five winners of the Front Line Defenders Award 2023:
Olivier Bahemuke Ndoole (Democratic Republic of the Congo) is a leader among environmental and land defenders in DRC and one of the most trusted advocates on behalf of communities impacted by land grabs, trafficking, and illegal resource extraction activities. He is also the only advocate who organises judicial training and capacity-building sessions for DRC citizens on topics related to environment and community rights in Goma, eastern DRC.
Segundo Ordóñez (Ecuador), an Afro-descendant human rights defender, is one of the most visible faces and the community representative in the two legal proceedings brought against the Japanese-owned company Furukawa Plantaciones C. A. and the State of Ecuador. The cases have focused on how workers on abacá (Manila hemp) plantations suffer labour exploitation as they farm the raw materials in slavery-like conditions.
Jeany 'Rose' Hayahay (Philippines) is a woman human rights defender based in Mindanao, the Philippines. Since 2019, she has been the spokesperson of the Save Our Schools Network (SOS Network), a coalition of child-focused NGOs, church-based groups and other stakeholders advocating for children's right to education in Mindanao.
Digital Security Lab Ukraine (Ukraine) is a team of specialists in the field of digital security and internet freedom. They help Ukrainian journalists, human rights defenders and public activists solve problems with digital security, as well as promote the realisation of human rights on the internet by influencing government policy in the field of digital rights.
Hala Ahed (Jordan) is a Jordanian human rights lawyer who has worked with a number of human rights and feminist organisations to defend women's rights, workers' rights, and the freedoms of opinion, expression and peaceful assembly in Jordan.
https://www.frontlinedefenders.org/en/2023-front-line-defenders-award-human-rights-defenders-risk
Speaker Biographies: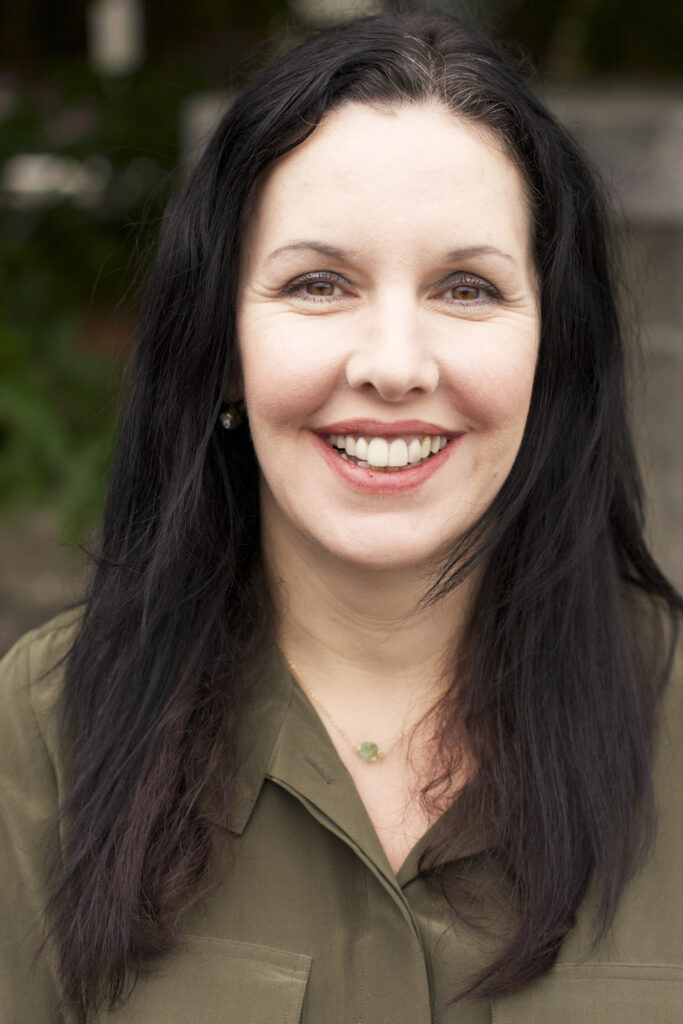 Mary Moynihan, (she/her), MA, is an award-winning writer, director, theatre and film-maker, an interdisciplinary artist and one of Ireland's most innovative arts and human rights artists creating work to promote the arts, human rights, climate justice, gender equality, diversity and peace.
Mary is Artistic Director of Smashing Times International Centre for the Arts and Equality and works collaboratively with artists and over 50 organisations across Ireland, Northern Ireland, Europe and internationally, using the arts to promote rights and values for all. Company patrons of Smashing Times are Sabina Coyne Higgins, Senator Joan Freeman, founder of Pieta House, Ger Ryan, actor and Tim Pat Coogan, writer and historian. Founding patrons were writers Maeve Binchy and Brian Friel.
Mary's work has won a number of awards including the Allianz Business to Arts Awards, a GSK Ireland Impact Award, a Dublin Bus Community Spirit Award, a National Lottery Good Cause Award, the international #ArtsAgainstCovid award, an Arts Council Project Award and an Arts Council Agility Award.
Mary is Artistic Curator for the annual Dublin Arts and Human Rights festival implemented by Smashing Times and Front Line Defenders in partnership with Amnesty International, Fighting Words, ICCL, NWCI, Irish Modern Dance Theatre, Trócaire and Poetry Ireland, funded by The Arts Council. The aim of the festival is to showcase and highlight the extraordinary work of human rights defenders in Ireland and around the world, past and present, and the role of the arts and artists in promoting human rights today.
Mary's artistic practice encompasses theatre, film, literature, poetry, and curatorship. Mary's work focuses on primal, visceral and intuitive responses to vulnerability and conflict and an exploration of self and the other. Her work explores an interconnectedness of the body, voice and imagination, revealing the inner life through physical and spiritual energies and intuitive engagements. Mary has a focus on using historical memory in her artistic practice as inspiration for the creation of original artworks across a range of mediums, remembering stories of ordinary yet powerful women and men from history and today who stood up for the rights of others.
As a playwright, Mary's work includes the highly acclaimed The Woman is Present: Women's Stories of WWII co-written with Paul Kennedy, Fiona Thompson and Féilim James; A Beauty that will Pass; Constance and Her Friends – selected by President Michael D. Higgins for performance at Áras an Uachtaráin for Culture Night 2016; In One Breath from the award-winning Testimonies(co-written with Paul Kennedy); and Shadow of My Soul, May Our Faces Haunt You and Silent Screams.
Mary's film work includes the hour-long documentary Stories from the Shadows, the short film Tell Them Our Names, inspired by women's stories of WWII and selected for the London Eye International Film Festival and Kerry Film Festival, the creative documentary Women in an Equal Europe and the short films Courageous Women and Grace and Joe inspired by powerful women's stories from the 1916 to 1923 decade of commemorations period in Irish history.
States of Independence
This event is part of States of Independence, a project that celebrates the stories of change-makers from the Decade of Centenaries 1912-1922 linked to the stories of change-makers today working to make society a better place. The stories gathered act as inspiration for the creation of new artworks by ten artists, working in visual art, film, dance, theatre, creative writing and digital arts.
The artists come together to create a range of artworks and performances for public display in sites – both ancient and modern – across Ireland and for display via a creative billboards campaign and online on the Smashing Times Virtual Art Gallery. The stories, artworks and performances are shared with public audiences to reflect on modern day revolutionary visions for the future inspired by the past, launched for the annual Dublin International Arts and Human Rights festival 13 to 22 October 2023. The internationally acclaimed team of ten artists is led by Mary Moynihan, an award-winning writer, poet, director, theatre and filmmaker and Artistic Director, Smashing Times International Centre for the Arts and Equality, working with John Scott, Artistic Director and Choreographer, Irish Modern Dance Theatre, and a range of artists working in literature, visual arts, theatre, film and new digital technologies.
Events are accompanied by panel discussions and public talks on new visions for a peaceful and equal society for all. Events take place in Dublin, Kerry, Clare and Donegal with online work accessible across Ireland and internationally, celebrating changemakers and heroes from the past and today, bringing people together to promote active citizenship, equality, human rights and diversity and celebrating new visions for a peaceful and equal future for all.
For further information please contact Freda Manweiler, producer, telephone 087 2214245 or email freda@smashingtimes.ie
Presented by Smashing Times International Centre for the Arts and Equality as part of States of Independence – A Celebration of Change-Makers
Supported by The Arts Council Open Call as part of ART: 2023 a Decade of Centenaries Collaboration between The Arts Council and the Department of Tourism, Culture, Arts, Gaeltacht, Sport and Media.
Presented for the annual international Arts and Human Rights Festival and Theatre in Palm.
For information telephone 021 4215104 10am-1pm Monday to Friday or email admin@smashingtimes.ie
Bookings: www.smashingtimes.ie
Smashing Times don't want ticket cost to be a barrier to experiencing any of our shows. Please contact admin@smashingtimes.ie if you would like to attend.
Organisations Involved / Partner Organisation(s):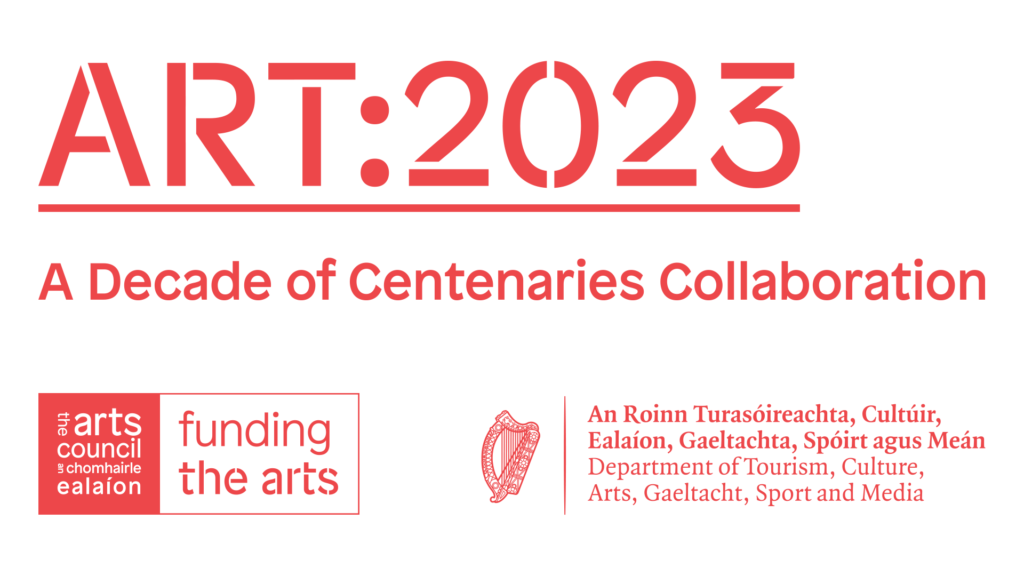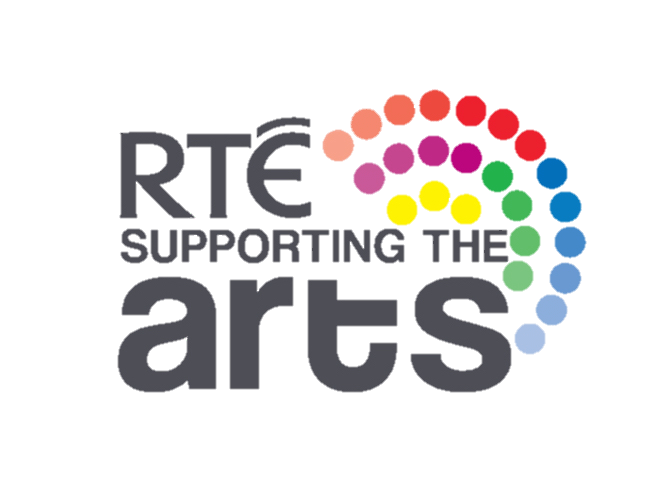 Venue Information: