Opening Ceremony – Dublin Arts and Human Rights Festival 2021
Opening Ceremony – Dublin Arts and Human Rights Festival 2021
October 15, 2021
@
10:00 am
–
11:30 am
IST
The Opening Ceremony of the Dublin Arts and Human Rights Festival takes place on the Roof Garden, Chester Beatty, Dublin, and features speakers from Smashing Times International Centre for the Arts and Equality, and Front Line Defenders. Performance by singer-songwriter, Carla Ryan, and violinist Lisa McLoughlin-Gnemmi. Hosted by Festival Partners.
Book Your Place
Full Event Details
The Opening Ceremony of the Dublin Arts and Human Rights Festival takes place on the Roof Garden of the Chester Beatty, Dublin. The ceremony includes presentations from Ivana Bacik, TD; Mary Moynihan, writer, director, theatre and film maker, Artistic Director of the Dublin Arts and Human Rights Festival and Artistic Director of Smashing Times International Centre for the Arts and Equality; and Tara Madden, Head of Operations and Public Engagement, Front Line Defenders.
As part of the ceremony, Smashing Times are launching the Smashing Times Virtual Arts Gallery, an online space exhibiting artworks for the arts and human rights, funded by The Arts Council. The Virtual Arts Gallery will hold visual art exhibitions, films, poetry and sound art, with permanent exhibitions, and a number of special exhibitions available only for the duration of the Dublin Arts and Human Rights Festival 15 – 24 October 2021.
The Opening Ceremony features a musical performance from actor and singer-songwriter Carla Ryan, and violinist Lisa McLoughlin-Gnemmi. Following the ceremony, guests can attend the world premiere performance of River of Thorns (booking here), or view the Chester Beatty Museum.
All are welcome to join us for creativity, conversation, and a celebration of the arts for equality, human rights and diversity.
Speaker Biographies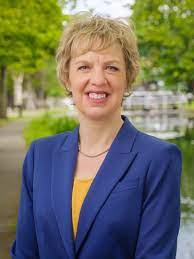 Ivana Bacik
Ivana was elected to Dáil Éireann to serve as TD for Dublin Bay South in July 2021, following a bye-election resulting from the resignation of Fine Gael TD Eoghan Murphy. Ivana grew up in Rathgar/Terenure and lives in Portobello with her young family. She is a lawyer and has taught law over many years in Trinity College Dublin. As a student activist Ivana was taken to court and threatened with prison for providing information on abortion – in a case that paved the way for repeal of the Eighth Amendment and legalisation of abortion in Ireland.

She was first elected to serve in Seanad Éireann in 2007. An experienced legislator, Ivana has seen more of her opposition bills become law than any other senator. Ivana's reforming legislation has tackled issues such as working conditions for freelancers, secular marriage, women's health rights and LGBT equality. A long-term campaigner for constitutional change, Ivana was a leading national and local voice in the Marriage Equality and Repeal the 8th campaigns.

Ivana was a founder of the Portobello Educate Together multi-denominational school start-up group and is on the Board of Canal Way ETNS, Dublin 8. She is currently working with families across Dublin Bay South to ensure increased provision for children with autism in local schools. Ivana is a keen cyclist, swimmer and climate campaigner. She is working closely with Labour councillors in Dublin Bay South to improve cycling infrastructure, increase green spaces for communities and enhance the water quality and recreational value of Dublin Bay. Ivana's surname is Czech. Her paternal grandfather was imprisoned by the Nazis. After WWII, he moved to Ireland with his young family, where they settled in Waterford. Her mother's side of the family are very proud Murphys from Co. Clare.
Ivana is one of the Front Line Defenders Award Patrons for 2021 – find out more here.
Mary Moynihan
Mary Moynihan is an award-winning writer, director, theatre and film-maker, Artistic Director of Smashing Times International Centre for the Arts and Equality, and a Theatre Lecturer at the TU Dublin Conservatoire. As Artistic Director of Smashing Times, Mary specialises in using interdisciplinary arts practice to promote human rights, peace building, gender equality and positive mental health, developing cutting edge arts-based projects with a range of organisations in Ireland, Northern Ireland and across Europe. Award-winning projects include Acting for the Future, which uses theatre to promote positive mental health and well-being, run in partnership with the Samaritans, and the highly successful Women War and Peace, using theatre and film to promote equality and peace. As playwright and theatre director, Mary's work includes the highly acclaimed The Woman is Present: Women's Stories of WWII co-written with Paul Kennedy, Fiona Bawn Thompson, and Féilim James; In One Breath from Testimonies and Constance and Her Friends, selected by President Michael D. Higgins for performance at Áras an Uachtaráin for Culture Night 2016.
Mary's film work includes the hour-long television documentary Stories from the Shadows, the short film Tell Them Our Names, inspired by women's stories of WWII and selected for the London Eye International Film Festival and the Kerry Film Festival, the creative documentary Women in an Equal Europe and a new short film Courageous Women inspired by women's stories from the 1916 to 1923 period in Irish history. Mary has worked extensively in Northern Ireland using the arts to promote peace building, reconciliation and positive community relations.
Tara Madden
As Head of Operations & Public Engagement, Tara oversees the Rest and Respite Programme, public engagement and events, human resources and the general administration of the organisation. She contributes to organisational planning, monitoring, evaluation and learning. She also coordinates educational projects & internships. Prior to joining Front Line Defenders in 2004 she worked in Japan on the JET Programme and on development projects in Nepal and the Philippines.
Carla Ryan
Carla Ryan is an actor, singer and songwriter from Meath. She trained in TU Dublin's Conservatory of Music and Drama and Columbia College Chicago studying Drama (Performance). She has been working with Smashing Times as an actor since 2016. Professional acting credits include Ettie in At Summers End, Nadine in Shadow of My Soul and Grace Gifford in Grace and Joe. Her performance of Grace and Joe was hand selected by President Michael D. Higgins to be shown at Áras an Uachtarain for Culture Night 2016.
Carla is one half of the alt-pop duo ELKIN. Carla and best friend, Ellen were writing and singing together from the age of 15 before taking their music to a new level as ELKIN. Drawing inspiration from the likes of Joni Mitchell the duo began writing and performing folk-pop, but it wasn't until they began working with producer lullahush that ELKIN blended their love of thought-provoking folk lyrics with fierce alt-pop production. ELKIN have played at venues and festivals across Ireland including Longitude and Electric Picnic. In 2020 the duo were awarded funding from The First Music Contact Recording Stimulus Grant to record their debut EP Instant Hit, set for release early 2022.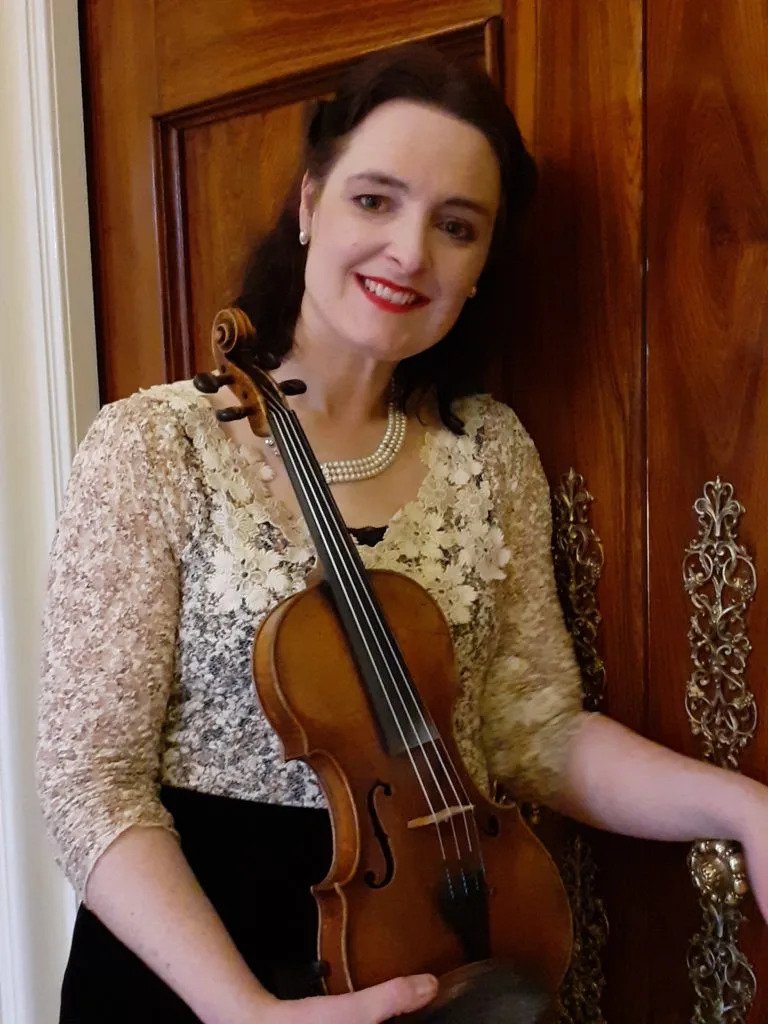 Lisa McLoughlin-Gnemmi
Lisa Mc Loughlin-Gnemmi is a graduate of the Royal College of Music, London where she received her B.Mus Hons degree. She is a lecturer in violin at the TU Dublin Conservatoire for Music and Drama. She gained her masters in performance at TU Dublin studying under Joanna Matkowska. She has performed with the National Symphony Orchestra of Ireland under conductors Alexander Anissimov, George Hurst and Gerhardt Markson. She also worked with Lyric Opera and The Irish Film Orchestra. She has regularly performed with the RTE Concert Orchestra.
Performances with the RTECO include a chamber music recital for the commemoration of the 1916 rising at The Irish Museum of Modern Art in the presence of An t-Uachtarán and with a group of members of the RTECO playing a new composition by Simon O' Connor narrated by actress Olwen Fouéré. Other concerts included 'Back to the Future', 'The Godfather' with film music by Nino Rota, 'The Music of John Williams' film music and RTECO's recording of the music of Steve Mc Keon for the film 'Norm of the North'.
Lisa has performed at the Dublin Metropolis Festival, RDS and at The Button Factory, Temple Bar with DJ Kormac. Lisa has also toured France, South Africa and the US as solo violinist with Michael Flatley's 'Lord of the Dance'. Solo and chamber music recitals include DIT, Trinity College Dublin, The Goethe institute, UCD and The John Field Room, N.C.H. and The Galway Arts Festival.
Lisa recently performed at Dublin Castle for a production of 'Constance and her Friends' a play about Constance Markievicz and activists during the 1916 rising written by Mary Moynihan and performed by Smashing Times. Passionate about teaching as well as performing, Lisa gives masterclasses, prepares students for exams, recitals and Feis Ceoil competitions. Lisa is married to oboist with the National Symphony Orchestra, Sylvain Gnemmi. They have four children and live in Dublin.
Access
For visitors with reduced mobility, the most suitable entrance is via the Ship St Gate of Dublin Castle, as it is the closest entrance to the Chester Beatty. If you are coming by car and you have a Disabled Person's Parking Permit or Card, you will be permitted access to the grounds of the Castle, via the Ship Street entrance. The nearest public car park is Christchurch Carpark.
The Chester Beatty is a wheelchair/buggy-friendly building, with wheelchairs available free of charge. An accessible restroom for visitors in a wheelchair is located on the ground floor and many of our exhibits are placed at a comparatively low height to facilitate viewing by those visitors who use wheelchairs.
The Chester Beatty offers dementia-friendly tours on a regular basis, the lecture theatre is fitted with a loop system and visitors with guide or service dogs are welcome.
Organisations and Funders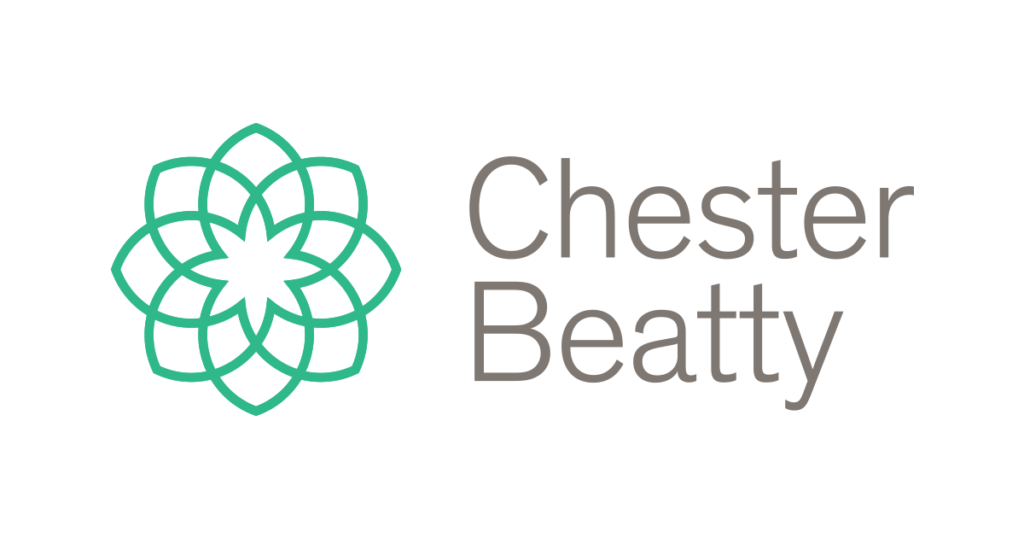 Venue Information: