States of Independence – Live Multidisciplinary Performance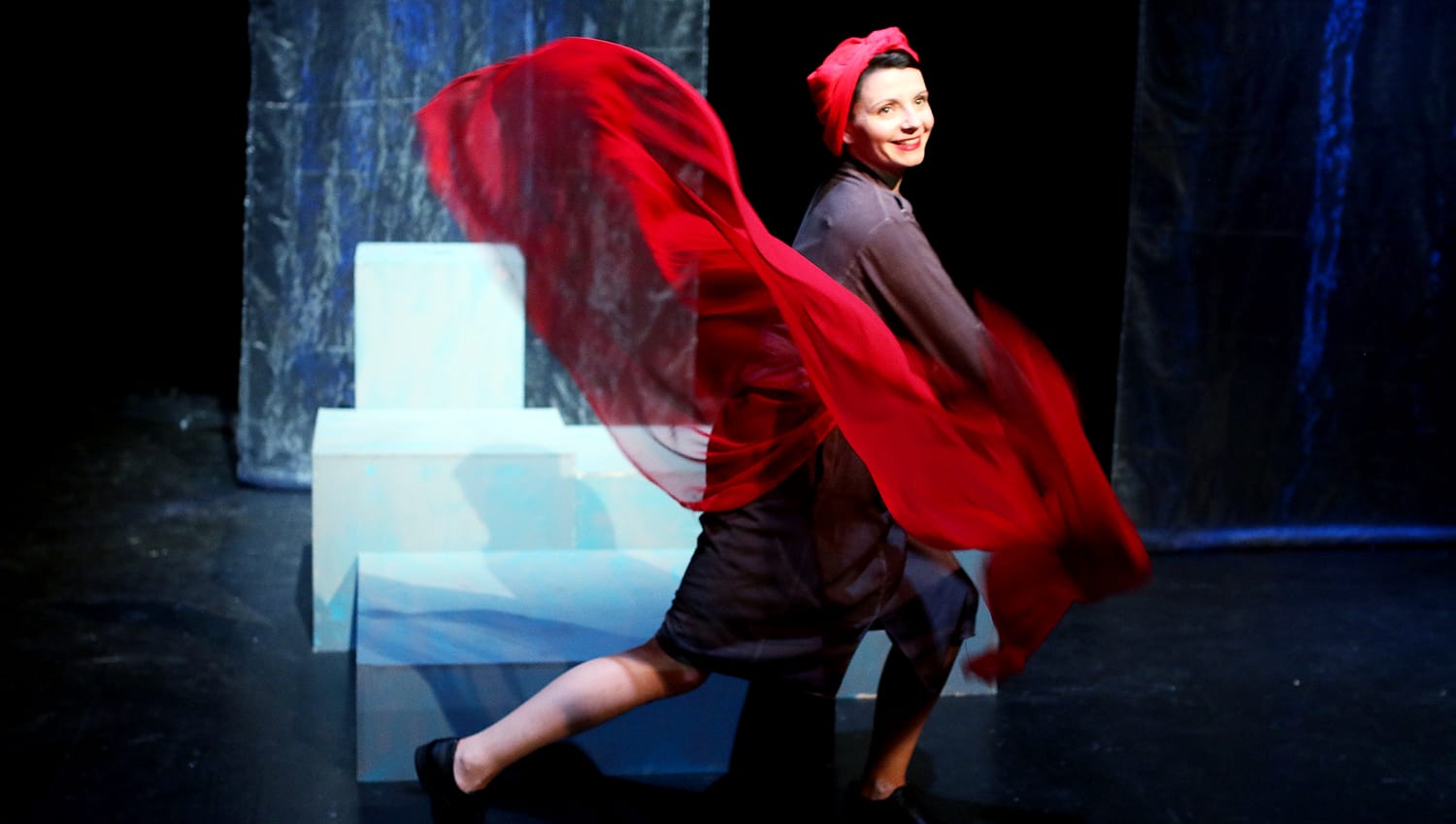 States of Independence – Live Multidisciplinary Performance
Event Categories:
October 18
@
7:30 pm
–
9:00 pm
IST
+353 (0)1 865 6613
info@smashingtimes.ie
Collaborative indoor and outdoor performance inspired by Change-Makers from the Decade of Centenaries to today
Book Your Place
Artists
Director Patrick Byrnes
Producer Freda Manweiler
Stage Manager Clare McLoughlin
Performers Michael McCabe, Fiona Bawn-Thompson, Daniel Mahon
Writers Mary Moynihan, Féilim James, Michael McCabe
Set Design Saoirse O'Shea
Costumes Saoirse O'Shea
Choreographer John Scott
Assistant Choreographer Rebecca Reilly
Dancers John Scott, Rebecca Reilly
Filming and projections Scott Robinson
Full Event Details
States of Independence is a live, multi-disciplinary, collaborative performance presented by Smashing Times International Centre for the Arts and Equality at the Pumphouse, Alexandra Road, Dublin Port, Dublin for six performances only on Friday 13, Saturday 14, Wednesday 18, Friday 20, Saturday 21, Sunday 22 October 2023, nightly at 7.30pm. This multidisciplinary performance by Mary Moynihan, Féilim James and Michael McCabe, is inspired by stories of change-maker activists and artists from the Decade of Centenaries and combines theatre, film screenings, poetry, film projections and live music.
A key part of the performance is the world premiere of a unique play Sole Flower, Spidered Soul by up-and-coming writer Féilim James inspired by the life stories of Lucia Joyce (1907-1982), a dancer and her father, the writer James Joyce (1882-1941).
Lucia Joyce and her father James are roused from death by an eloquent clown. The duo's joyful reunion soon gives way to old quarrels, as their mysterious resuscitator informs them of events subsequent to their passing. The clown's central motive is to present James with a question, a dilemma, the answer to which holds the power to alter the past and jeopardise everything he worked for. This funny and moving play pits personal ambition against love for family, all the while challenging prevailing notions about its protagonists: Lucia as the mad daughter, and James as the genius father who did all he could to save his daughter.
Speaker Biographies: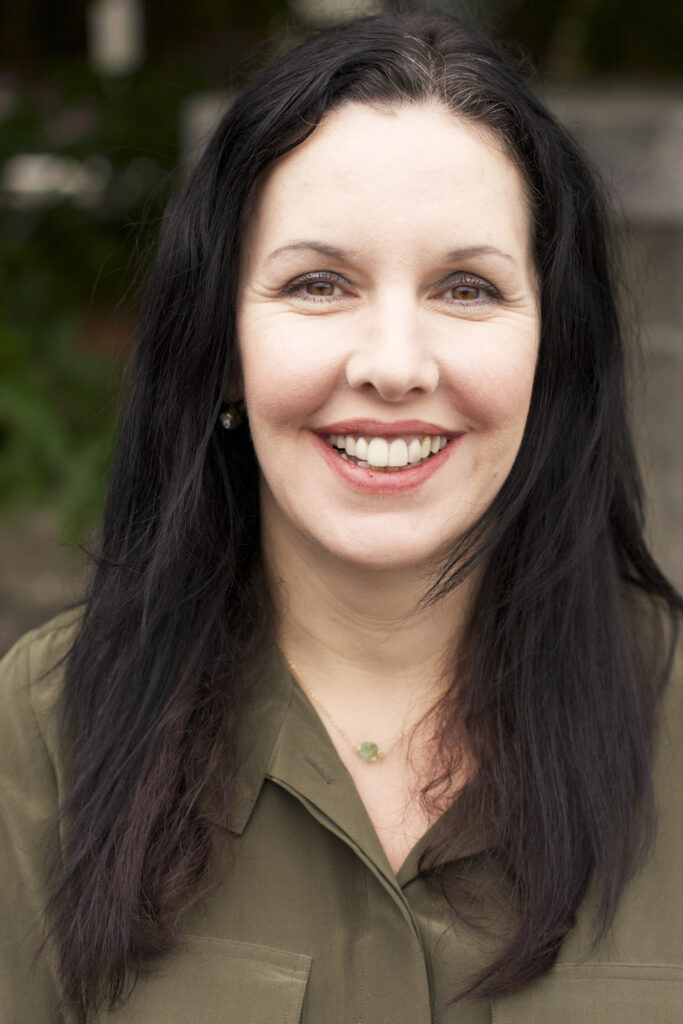 Mary Moynihan, (she/her), MA, is an award-winning writer, director, theatre and film-maker, an interdisciplinary artist and one of Ireland's most innovative arts and human rights artists creating work to promote the arts, human rights, climate justice, gender equality, diversity and peace.
Mary is Artistic Director of Smashing Times International Centre for the Arts and Equality and works collaboratively with artists and over 50 organisations across Ireland, Northern Ireland, Europe and internationally, using the arts to promote rights and values for all. Company patrons of Smashing Times are Sabina Coyne Higgins, Senator Joan Freeman, founder of Pieta House, Ger Ryan, actor and Tim Pat Coogan, writer and historian. Founding patrons were writers Maeve Binchy and Brian Friel.
Mary's work has won a number of awards including the Allianz Business to Arts Awards, a GSK Ireland Impact Award, a Dublin Bus Community Spirit Award, a National Lottery Good Cause Award, the international #ArtsAgainstCovid award, an Arts Council Project Award and an Arts Council Agility Award.
Mary is Artistic Curator for the annual Dublin Arts and Human Rights festival implemented by Smashing Times and Front Line Defenders in partnership with Amnesty International, Fighting Words, ICCL, NWCI, Irish Modern Dance Theatre, Trócaire and Poetry Ireland, funded by The Arts Council. The aim of the festival is to showcase and highlight the extraordinary work of human rights defenders in Ireland and around the world, past and present, and the role of the arts and artists in promoting human rights today.
Mary's artistic practice encompasses theatre, film, literature, poetry, and curatorship. Mary's work focuses on primal, visceral and intuitive responses to vulnerability and conflict and an exploration of self and the other. Her work explores an interconnectedness of the body, voice and imagination, revealing the inner life through physical and spiritual energies and intuitive engagements. Mary has a focus on using historical memory in her artistic practice as inspiration for the creation of original artworks across a range of mediums, remembering stories of ordinary yet powerful women and men from history and today who stood up for the rights of others.
As a playwright, Mary's work includes the highly acclaimed The Woman is Present: Women's Stories of WWII co-written with Paul Kennedy, Fiona Thompson and Féilim James; A Beauty that will Pass; Constance and Her Friends – selected by President Michael D. Higgins for performance at Áras an Uachtaráin for Culture Night 2016; In One Breath from the award-winning Testimonies(co-written with Paul Kennedy); and Shadow of My Soul, May Our Faces Haunt You and Silent Screams.
Mary's film work includes the hour-long documentary Stories from the Shadows, the short film Tell Them Our Names, inspired by women's stories of WWII and selected for the London Eye International Film Festival and Kerry Film Festival, the creative documentary Women in an Equal Europe and the short films Courageous Women and Grace and Joe inspired by powerful women's stories from the 1916 to 1923 decade of commemorations period in Irish history.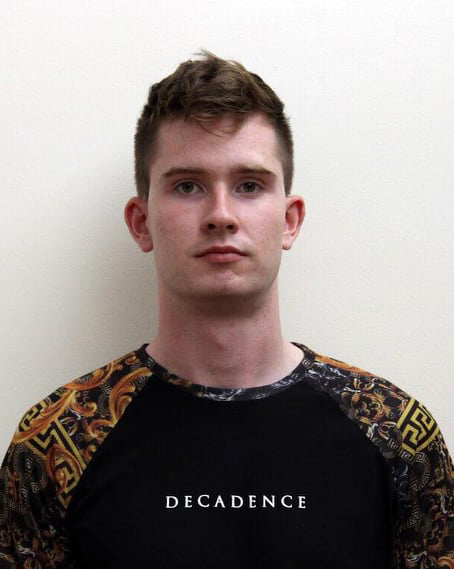 Féilim James is an award-winning writer from Dublin, Ireland. In 2020, the Arts of Council of Ireland awarded Féilim a Literature Bursary Award to finish his debut novel, Flower of Ash, as well as a Professional Development Award. He received an Arts Bursary from Dublin City Arts Office in 2021 to finish his first poetry collection, I was a river, lost. His short fiction and poetry have appeared in numerous journals, including The Fiction Pool, The Galway Review, and Icarus. His work through Irish, under Féilim Ó Brádaigh, has won seven Oireachtas na Gaeilge literary awards. His short fiction and poetry, through English and Irish, have appeared in a number of journals, including The Fiction Pool, The Galway Review, Icarus, and Comhar. A short film Féilim wrote, titled The Big No, produced by Smashing Times, was shortlisted by the IndieX Film Festival, and his play At Summer's End has toured Ireland.
In The Big No, a young man tells the story of his psychological unravelling and subsequent mental health crisis. Told in the form of a voiceover monologue accompanied by compelling imagery, this poetic short film takes us on a journey of despair, introspection, and hope. As he battles against panic attacks and suicidal thoughts, he is forced to face the 'why' of his problems head on, learning some essential truths about himself and the world.
Féilim's play At Summer's End has been on tour with Smashing Times as part of The Woman is Present: Women's Stories of WWII. At Summer's End is based on the life-story of Ettie Steinberg, an Irish woman who was murdered, along with her family, at Auschwitz
Féilim's themes are wide-ranging, and include identity, mental illness, guilt, human animalism, death, and humankind's relationship with nature. He is committed to maintaining an ever evolving and progressive approach to his work, with each book both building on the last and differing in a vital way. In other words, the aforementioned themes will change as time passes, as will their stylistic rendering. 'My inspirations are many and wide-ranging. To the fore are James Joyce, Sylvia Plath, John Banville, Marilynne Robinson, Ted Hughes, TS Eliot, Seán Ó Ríordáin, and Radiohead'.
Michael McCabe is a performer, theatre director, movement choreographer, facilitator and arts therapist. He is a graduate of the prestigious Ecole Internationale de Theatre Jacques Lecoq, Paris, France, and The Gaiety School of Acting, Dublin, Ireland.
His theatre appearances include The Drowning Room (Project Arts Centre), Borstal Boy, The Risen People (The Gaiety Theatre), A Christmas Carol, The Ginger Ale Boy (Corcadorca Theatre Company), Lives Worth Living (Graffiti Theatre Company), Good Evening Mr Joyce (Samuel Beckett Centre), Diarmuid agus Grainne, An Bradan Feasa, The Libertine, New World Order (Iomha Illdanach Theatre Company), Promises, Promises (Project Arts Centre), A Day With Daghdha (Daghdha Dance Company), Macbeth, Six Characters in Search for an Author, St. Joan, Ariel (all at the Abbey Theatre), Wheel, Jeckyll and Hyde (Dublin and Prague Fringe Festivals), Resist /Surrender (Dublin Dance Festival), and Where The Shoe Pinches (The Pavilion Theatre). He was clown co-ordinator for 35 clowns and appeared in Barabbas Theatre Company's production, City of Clowns, at the Dunamaise, Junction and Eargail Arts Festivals, and The Complex, Smithfield and appeared in Pagliacci at The Everyman Place Theatre, as part of Cork Midsummer Festival.
His television and film appearances include Aristocrats (BBC), Ireland:1848, (RTE), Window (IFI), All God's Children (RTE/IFI), Nationwide (RTE). In 2021, Michael will appear in Bean Sidhe, Sweetcake, and Sodium Party, a new feature film directed by Michael McCudden.
Directing credits include: The Dead Woman's Son (Smock Alley Theatre), A Wonderful Life, Peter Pan's Cirque D'Imaginaire (TU Dublin Theatre), Showcases 2017-2019 (The New Theatre) and in 2020, The Grimm Tales (Smock Alley Theatre). Recent appearances include Footfalls, The Journey Home, and in Mermaid Arts Centre for Culture night on a work-in-progress, His Left, Her Right, supported by Mermaid and Wicklow Arts Office.
Michael has an M.A. (Honours) in Dramatherapy from the National University of Ireland, Maynooth, an M.A. in Modern Drama Studies from University College Dublin, and a B.A. (Honours) in Communication Studies from Dublin City University. He has directed theatre work in the HSE, the Dyspraxia Association of Ireland, Trinity College Dublin, St. Michael's house, and with other special needs organisations and schools with a focus on developing the potential of theatre for working with diverse groups.
Michael has been working as a Movement Director, teaching extensive movement classes for actors at the Conservatory of Music and Drama, TU Dublin, the National Association of Youth Drama, Ringsend Institute, the Department of Performing Arts, Bray Institute of Further Education, and The Gaiety School of Acting (full time course).
Michael is a resident artist with Smashing Times International Centre for the Arts and Equality and works with Smashing Times as a performer, director and arts facilitator on a range of projects from Acting for the Future to Legends of the Great Birth to State of the Art. His theatre company, Ruaille Buaille, is building a physical theatre ensemble style based on the techniques of Jacques Lecoq, Anne Bogart, and Arianne Mouchkine. Michael was movement director on The Merchant of Venice, at Mermaid Arts Centre, and on the world premiere of Guerilla Days in Ireland in The Olympia Theatre, Dublin
Michael is a graduate of National University of Ireland, Maynooth, (M.A. Dramatherapy, 2.1 Honours), and was awarded a scholarship to train with internationally renowned theatre director Anne Bogart in New York. Bursary awards include South Dublin County Council, Irish Actors Equity, and The Arts Council. Michael recently completed training in Suzuki and Viewpoints Techniques under Tadashi Suzuki of SCOT Theatre Company, in Toga Mura, Japan.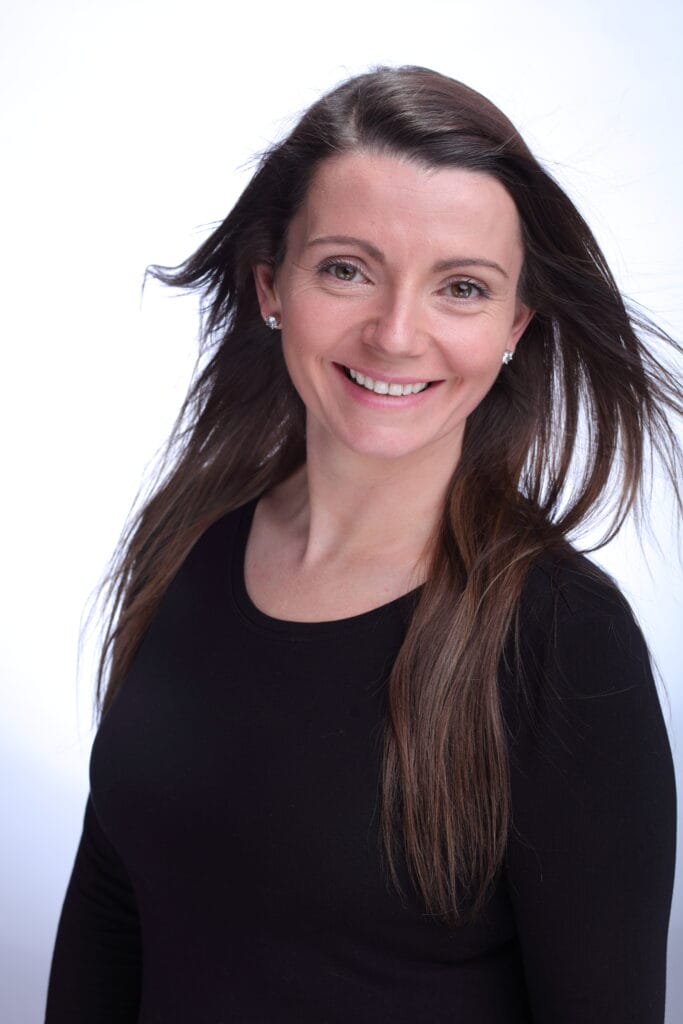 Fiona Bawn-Thompson is an actor, writer, and the director of a highly successful performing arts academy. After graduating with her Drama degree from Queens University Belfast in 2004 she went on to train as an actor with the Lyric Theatre Drama Studio. She has extensive experience in all genres of theatre, film and dance and shares this passion and knowledge with the young people she teaches. Fiona also runs a wellbeing company and incorporates movement and drama strategies into her practice to enhance the experience for her clients. She has performed and toured with many shows for Smashing Times Theatre Company, including "The Woman is Present", "Thou Shalt Not Kill", and "Women, War & Peace". In recent years she has been working extensively in the film industry as a supporting artist in films and series such as "The Northman", "Line of Duty", "The Woman in the Wall", and "Dungeons and Dragons", to name but a few.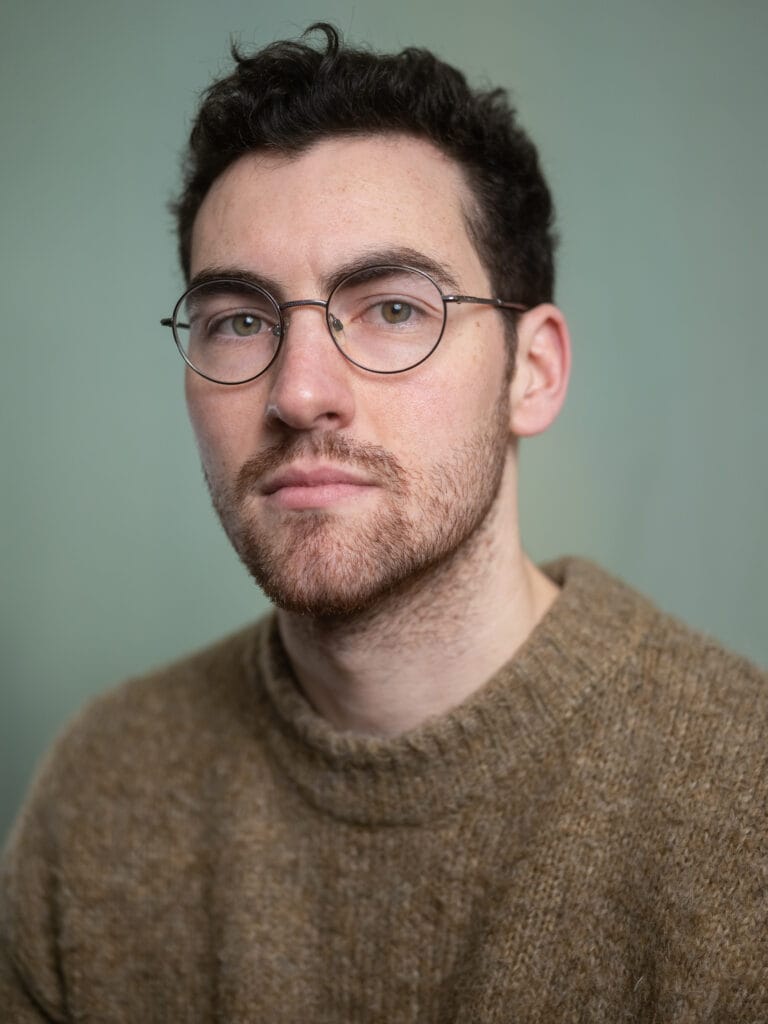 Daniel is a graduate of The Lir Academy. Graduating from The Three Year Bachelor in Acting in 2022.
Stage credits include 'EXIT> PURSUED BY A PINT' a new play by Kat Ennis for Scene and Heard Festival 2023, the role of 'The Black O'Donnell' in the Quintessence Theatre/An Taín production of INTO THE DARK and the role of 'Patrick Hogan' in ANU Productions' STAGING THE TREATY at the National Concert Hall which was also screened at the IFI and streamed on RTÉ's website and IFI@Home.
While at The Lir he played, Francois 'Franz/Frank' Lafayette in Branden Jacobs-Jenkins' APPROPRIATE directed by Joy Nesbitt; Barnardine & Froth in Shakespeare's MEASURE FOR MEASURE directed by Joe Dowling; John Morris in Kate O'Brien's DISTINGUISHED VILLA directed by Hilary Wood; Vladimir in Chekov's THREE SISTERS directed by Marc Atkinson Borrull and Dr. Gibbs in Thornton Wilder's OUR TOWN directed by Wayne Jordan.
His Scene Credits include Paul in the IFTA-nominated feature WHO WE LOVE directed by Graham Cantwell; the short film WAITING directed by Sinéad O'Louglin at The Lir, and the role of Eddie in Pancake Studios' short film NEVER ALONE.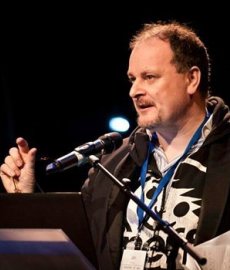 John Scott is a Dublin born choreographer, performer, founder and Artistic Director of Irish Modern Dance Theatre, Dancer from the Dance Festival and member of Aosdána. He studied and performed at Irish National College of Dance/Dublin City Ballet from 1982 to 1985 in works by Anton Dolin, Anna Sokolow, Pearl Gaden and Babil Gandara.
His choreographic works include Divine Madness, Inventions, Cloud Study, Everything Now, Lear, Fall and Recover, Actions in Ireland at Dublin Dance Festival, Galway International Arts Festival, Kilkenny Arts Festival, Dublin Fringe Festival and internationally at John F Kennedy Center, Washington DC, New York Live Arts, La MaMa, Danspace Project at St Mark's Church, PS 122, New York and Dance Base, Edinburgh, Sounded Bodies Festival and Queer Zagreb, Croatia, Les Hivernales, Avignon, Tanzmesse Dusseldorf, Forum Cultural Mundial, Brazil.
He danced in Oona Doherty's Hard to be Soft, Meredith Monk's Quarry (Spoleto Festival) and for Yoshiko Chuma, Sarah Rudner, Anna Sokolow and Thomas Lehmen. He recently collaborated with Pan Pan on Beckett's QUAD.
John was awarded African Refugee Network's Culture Award for his work with Refugees and Survivors of Torture and is a subject of Sadlers Wells' 52 Portraits by Jonathan Burrows, Matteo Fargion and Hugo Glendinning. He has taught dance and choreography at the Irish World Academy, University of Limerick; The Body in Performance, Drama Department, UCD; Drama Department NUIG; Drexel University, Philidelphia; University of Colorado at Boulder, USA and San Jose State University, CA, USA. He was a founding board member of Dublin Dance Festival and Dance Ireland.
Scott is a new-media, digital and film artist working across film, audio-visual art, live performance and dance.
From Limerick in Ireland, he works freelance under the alias YÚLON in which he specialises in the creation of immersive storytelling and shared, blended reality experiences. The output medium is usually a fusion of installation, performance or film. His work concerns investigating the human-technology relationship in a post-digital context, often considering how we can use digital technology to become "more" human.
The art that Scott creates is mostly for unconventional venues such as derelict/vacant buildings, liminal spaces and also public spaces. The lack of borders and ability to humanise a space with art is an important anchor for him to create from.
Scott graduated from the University of Limerick in 2016 with a BSc in Music, Media, and Performance Technology, and has since been awarded several accolades, including a Made in Limerick Grant and a Residential Art Apartment. They were also recently selected for the prestigious Cybernate Digital Art Residency, an Arts Council International Residency spanning Lyon and Galway.
Scott's artistic journey began with filmmaking and videography in 2013, where they discovered their passion for capturing the expressive nature of Dance. In 2015, their dance film 'Release' unintentionally became a screendance piece, earning the title of Best Student Film at The Light Moves Film Festival of Screendance and being showcased at festivals across the US, Sweden, and Georgia.
His deep interest in storytelling on screen led him to explore more immersive platforms for storytelling, and their final year research project at the University of Limerick investigated building a bi-directional channel of feedback between dancers and a real-time visual artist. This research culminated in the creation of 'Ledge,' an immersive projection and live dance performance in 2016.
Since then Scott has produced several immersive artworks that include Plastic Tears, 2019, a_blue_crush, 2019 and Tairseach (portal), 2021. He also continues to help develop the new-media arts community across Ireland with the collective he is part of called Concept Null.
States of Independence
This event is part of States of Independence, a project that celebrates the stories of change-makers from the Decade of Centenaries 1912-1922 linked to the stories of change-makers today working to make society a better place. The stories gathered act as inspiration for the creation of new artworks by ten artists, working in visual art, film, dance, theatre, creative writing and digital arts.
The artists come together to create a range of artworks and performances for public display in sites – both ancient and modern – across Ireland and for display via a creative billboards campaign and online on the Smashing Times Virtual Art Gallery. The stories, artworks and performances are shared with public audiences to reflect on modern day revolutionary visions for the future inspired by the past, launched for the annual Dublin International Arts and Human Rights festival 13 to 22 October 2023. The internationally acclaimed team of ten artists is led by Mary Moynihan, an award-winning writer, poet, director, theatre and filmmaker and Artistic Director, Smashing Times International Centre for the Arts and Equality, working with John Scott, Artistic Director and Choreographer, Irish Modern Dance Theatre, and a range of artists working in literature, visual arts, theatre, film and new digital technologies.
Events are accompanied by panel discussions and public talks on new visions for a peaceful and equal society for all. Events take place in Dublin, Kerry, Clare and Donegal with online work accessible across Ireland and internationally, celebrating changemakers and heroes from the past and today, bringing people together to promote active citizenship, equality, human rights and diversity and celebrating new visions for a peaceful and equal future for all.
For further information please contact Freda Manweiler, producer, telephone 087 2214245 or email freda@smashingtimes.ie
Presented by Smashing Times International Centre for the Arts and Equality
As part of States of Independence – A Celebration of Change-Makers
Supported by The Arts Council Open Call
As part of ART: 2023 a Decade of Centenaries Collaboration between The Arts Council and the Department of Tourism, Culture, Arts, Gaeltacht, Sport and Media.
Presented for the annual international Arts and Human Rights Festival and Theatre in Palm.
For information telephone 021 4215104 10am-1pm Monday to Friday or email admin@smashingtimes.ie
Bookings: www.smashingtimes.ie
Smashing Times don't want ticket cost to be a barrier to experiencing any of our shows. Please contact admin@smashingtimes.ie if you would like to attend.
Organisations Involved / Partner Organisation(s):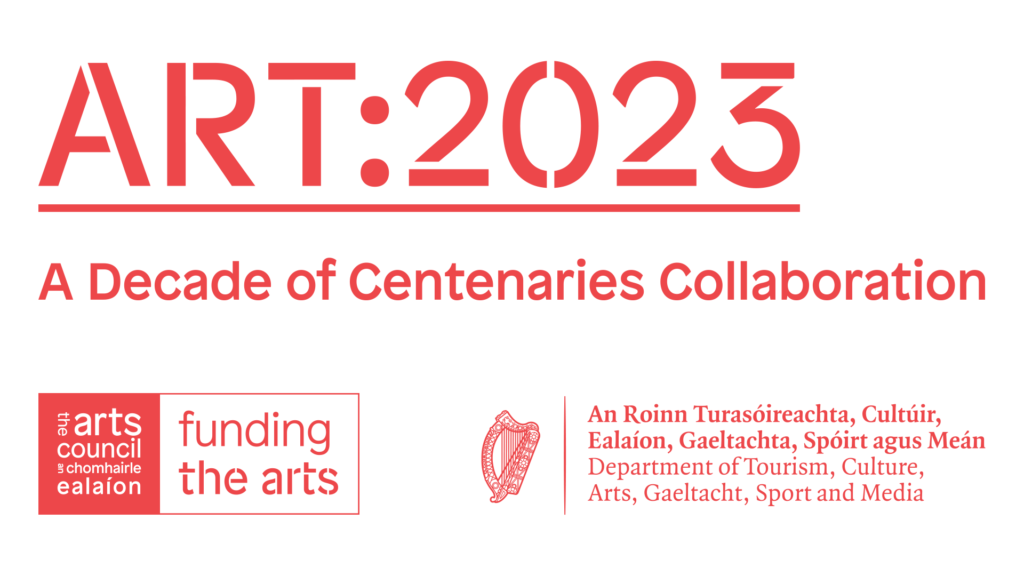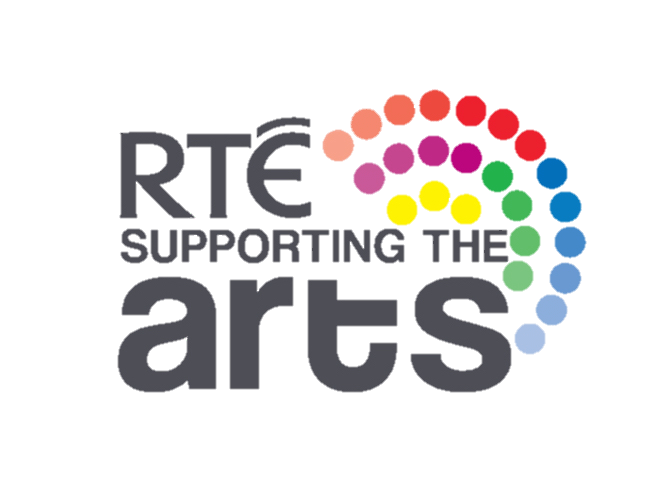 Venue Information: