Tales of Love and Loss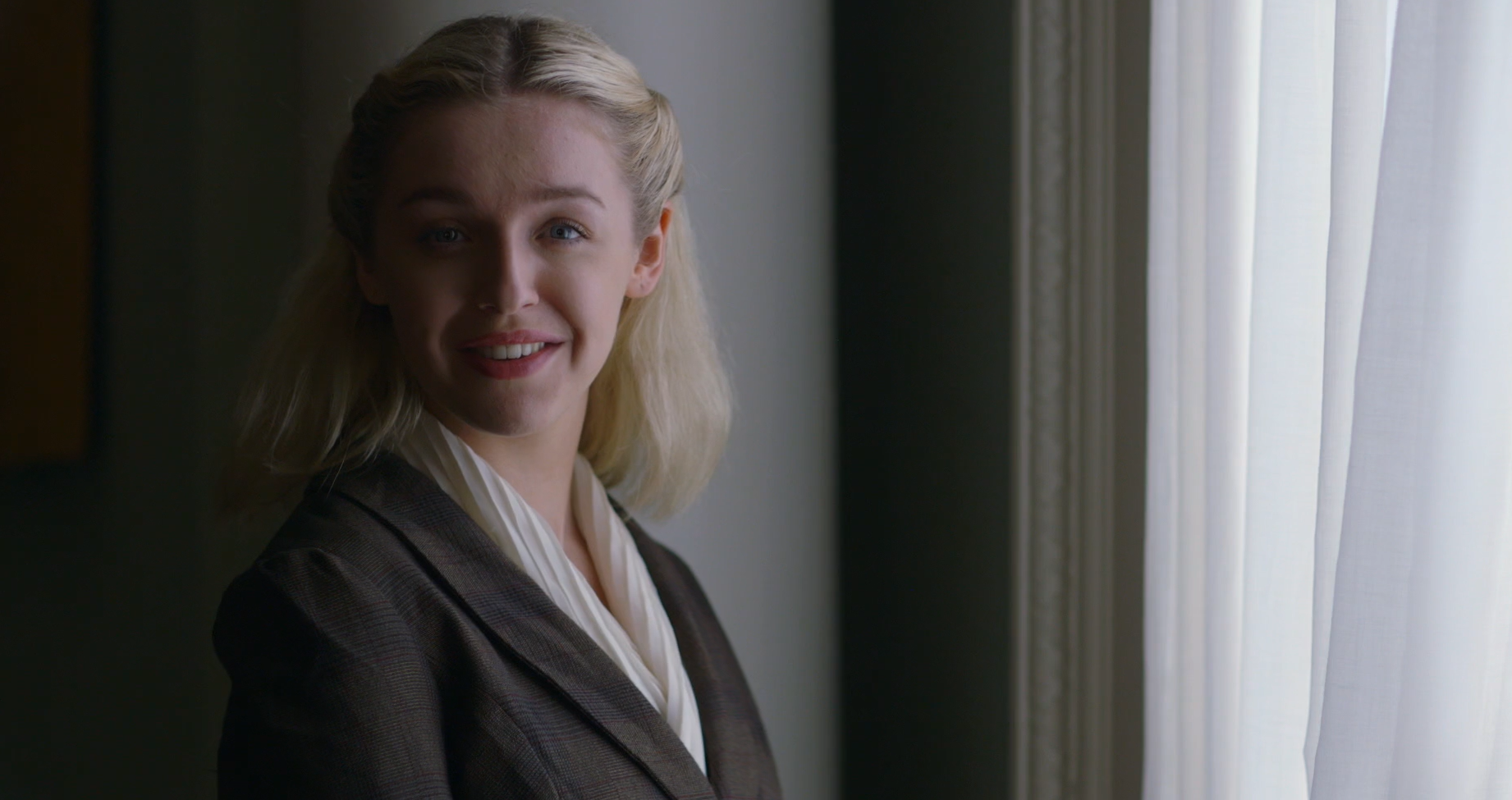 Tales of Love and Loss
Event Categories:
October 19
@
7:30 pm
–
8:00 pm
IST
+353 (0)1 865 6613
info@smashingtimes.ie
Live performance of Tales of Love and Loss celebrating stories of change-makers from Irish history and the Decade of Centenaries and featuring A Beauty That Will Pass, Grace and Joe, and poetry by Eva Gore-Booth, followed by post-show discussion on Women Changemakers from History
Book Your Place
Artists
Amy Kidd, actor
Carla Ryan, actor
Eric Weitz, director
Mary Moynihan, writer, director, theatre and filmmaker, Artistic Director of Smashing Times International Centre for the Arts and Equality
Dr Sinead McCoole, post-show speaker
Full Event Details
A Beauty That Will Pass by Mary Moynihan, a poetical, storytelling reflection inspired by the life stories and clandestine engagement of Sarah Curran (1782-1808) and Robert Emmet (1778-1803), leader of the 1803 Irish rebellion.
Grace and Joe, a film by Mary Moynihan based on writings and witness statements from Joseph Mary Plunkett and Grace Gifford, with writing input from artists from DIT Conservatory of Music and Drama. Grace Gifford tells the story of her time with Joseph Mary Plunkett, one of the leaders executed after the 1916 Easter Rising and the youngest signatory to the Irish Proclamation and how they were married in Kilmainham Gaol chapel seven hours before his execution.
With poetry by Eva Gore-Booth (1870-1926), a poet, writer, trade unionist, campaigner for equality and a sister of the Irish revolutionary leader Constance Markiewicz
The performances will be followed by a post-show discussion on Women Changemakers from history, and why their stories are important, featuring Dr Sinead McCoole.
Speaker Biographies: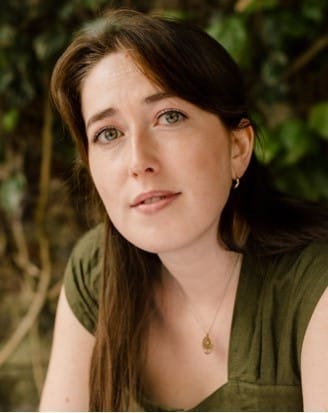 Amy Kidd is an actor, writer and theatre-maker who trained at The Lir (BA, Hons Acting). Credits since graduating include: Aisling in 'Paler, Still' (Anseo Anois Theatre), Mary Shelly in 'The Last' (Different Theatre), Jess in 'Love and Money' (Brighton Fringe), Beatrice in 'Inferno21: a modern reimagining of Dante's Inferno' (Verdant/The Lyric, Belfast) and the solo performer of the installation piece 'You Can Leave At Any Time' (Dublin Theatre Festival '19). She has recently been awarded an Arts Council Agility Award to be mentored by Conall Morrison in the art of theatre direction, and her debut play 'Breaking' has been commissioned by Fishamble for production in 2024.
Carla Ryan is an actor, singer and songwriter from Meath. She trained in TU Dublin's Conservatory of Music and Drama and Columbia College Chicago studying Drama (Performance). She has been working with Smashing Times as an actor since 2016. Professional acting credits include Ettie in At Summers End, Nadine in Shadow of My Soul and Grace Gifford in Grace and Joe. Her performance of Grace and Joe for Constance and Her Friends by Mary Moynihan was hand selected by President Michael D. Higgins to be shown at Áras an Uachtarain for Culture Night 2016.
Carla is one half of the alt-pop duo ELKIN. Carla and best friend, Ellen were writing and singing together from the age of 15 before taking their music to a new level as ELKIN. Drawing inspiration from the likes of Joni Mitchell the duo began writing and performing folk-pop, but it wasn't until they began working with producer lullahush that ELKIN blended their love of thought-provoking folk lyrics with fierce alt-pop production. ELKIN have played at venues and festivals across Ireland including Longitude and Electric Picnic. Following the release of debut single Paro, ELKIN were named as one of State.ie's Faces of 2018. Their debut EP, Bad Habits, was released in May 2018. In February 2019, ELKIN released a new single Green Eyes, a collaboration with Æ MAK producer lullahush. In 2020 the duo were awarded funding from The First Music Contact Recording Stimulus Grant to record their debut EP Instant Hit, set for release early 2022.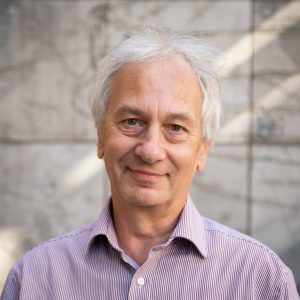 Eric Weitz is Associate Director of the Gaiety School of Acting: The National Theatre School of Ireland and Adjunct Associate Professor of Drama and Theatre Studies at Trinity College Dublin, having previously served in the TCD Drama Department as Convenor for the Bachelor in Acting Studies and Head of Drama.
Eric is currently Book Review Editor for Humor, the scholarly journal for the International Society for Humor Studies; he sits on the International Advisory Board for the European Journal of Humour Research and the Hungarian Journal for English and American Studies. He is series co-editor of the recently published Bloomsbury Cultural History of Comedy (Methuen, 2020) and contributor of the Vol. 6 chapter, 'Laughter in the Modern Age'; he is co-editor and contributor for the Palgrave Handbook of Contemporary Irish Theatre & Performance (2018). His single-author works include Theatre & Laughter (2016) and the Cambridge Introduction to Comedy (2009), plus widely cited articles in books and journals.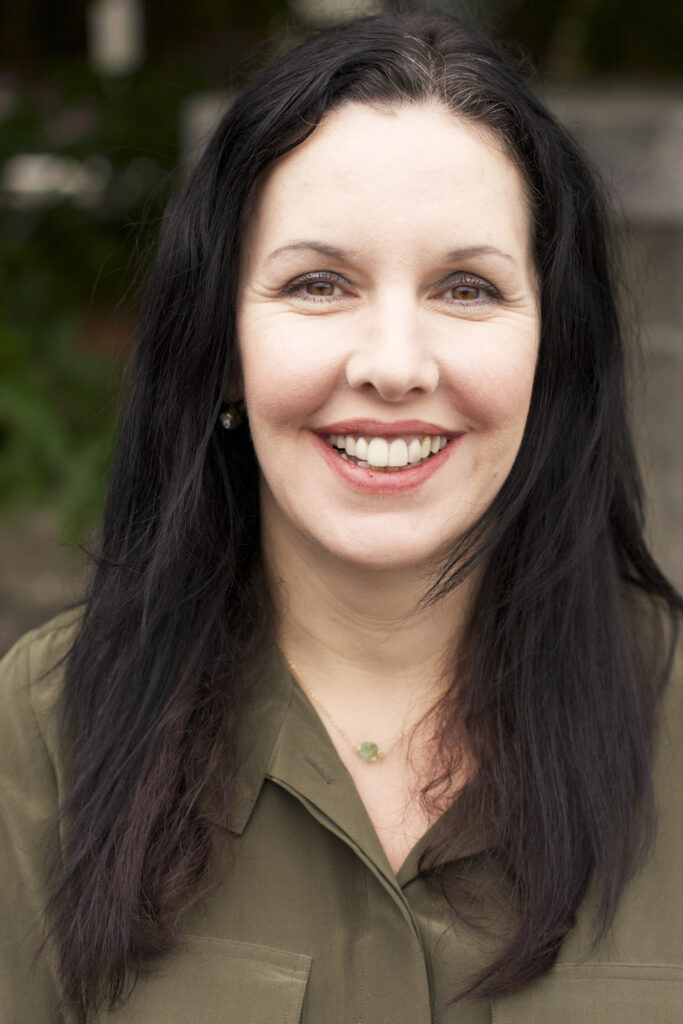 Mary Moynihan, (she/her), MA, is an award-winning writer, director, theatre and film-maker, an interdisciplinary artist and one of Ireland's most innovative arts and human rights artists creating work to promote the arts, human rights, climate justice, gender equality, diversity and peace.
Mary is Artistic Director of Smashing Times International Centre for the Arts and Equality and works collaboratively with artists and over 50 organisations across Ireland, Northern Ireland, Europe and internationally, using the arts to promote rights and values for all. Company patrons of Smashing Times are Sabina Coyne Higgins, Senator Joan Freeman, founder of Pieta House, Ger Ryan, actor and Tim Pat Coogan, writer and historian. Founding patrons were writers Maeve Binchy and Brian Friel.
Mary's work has won a number of awards including the Allianz Business to Arts Awards, a GSK Ireland Impact Award, a Dublin Bus Community Spirit Award, a National Lottery Good Cause Award, the international #ArtsAgainstCovid award, an Arts Council Project Award and an Arts Council Agility Award.
Mary is Artistic Curator for the annual Dublin Arts and Human Rights festival implemented by Smashing Times and Front Line Defenders in partnership with Amnesty International, Fighting Words, ICCL, NWCI, Irish Modern Dance Theatre, Trócaire and Poetry Ireland, funded by The Arts Council. The aim of the festival is to showcase and highlight the extraordinary work of human rights defenders in Ireland and around the world, past and present, and the role of the arts and artists in promoting human rights today.
Mary's artistic practice encompasses theatre, film, literature, poetry, and curatorship. Mary's work focuses on primal, visceral and intuitive responses to vulnerability and conflict and an exploration of self and the other. Her work explores an interconnectedness of the body, voice and imagination, revealing the inner life through physical and spiritual energies and intuitive engagements. Mary has a focus on using historical memory in her artistic practice as inspiration for the creation of original artworks across a range of mediums, remembering stories of ordinary yet powerful women and men from history and today who stood up for the rights of others.
As a playwright, Mary's work includes the highly acclaimed The Woman is Present: Women's Stories of WWII co-written with Paul Kennedy, Fiona Thompson and Féilim James; A Beauty that will Pass; Constance and Her Friends – selected by President Michael D. Higgins for performance at Áras an Uachtaráin for Culture Night 2016; In One Breath from the award-winning Testimonies(co-written with Paul Kennedy); and Shadow of My Soul, May Our Faces Haunt You and Silent Screams.
Mary's film work includes the hour-long documentary Stories from the Shadows, the short film Tell Them Our Names, inspired by women's stories of WWII and selected for the London Eye International Film Festival and Kerry Film Festival, the creative documentary Women in an Equal Europe and the short films Courageous Women and Grace and Joe inspired by powerful women's stories from the 1916 to 1923 decade of commemorations period in Irish history.
Sinéad McCoole is the author of many books including Hazel, A Life of Lady Lavery (1996) and No Ordinary Women (1997) and Easter Widows, the untold story of the wives of the executed leaders (2014) and Women 1916-Mná 2016 (2017). She is a member of the Government's Expert Advisory Group on the Decade of Centenaries (2012-to date). She was Historical Advisor to the 2016 National Commemoration Programme, Curator of Mná 1916. She has curated exhibitions on Irish history & art in both Ireland and the U.S. A Broadcaster and script writer her work includes Guns and Chiffon (2003) and A Father's Letter part of the After '16 Irish Film Board shorts commissioned for the centenary was based on her interviews with Fr. Joe Mallin (1913-2018). Her areas of expertise are Modern Irish History from the 1880 to the present, Material culture, museums, the history of Irish women, child prisoners, Sir John and Lady Lavery. She is an expert in the area of women's imprisonment 1916-1923. Her current area of interest is women in politics and public life 1918-2018.
States of Independence
This event is part of States of Independence, a project that celebrates the stories of change-makers from the Decade of Centenaries 1912-1922 linked to the stories of change-makers today working to make society a better place. The stories gathered act as inspiration for the creation of new artworks by ten artists, working in visual art, film, dance, theatre, creative writing and digital arts.
The artists come together to create a range of artworks and performances for public display in sites – both ancient and modern – across Ireland and for display via a creative billboards campaign and online on the Smashing Times Virtual Art Gallery. The stories, artworks and performances are shared with public audiences to reflect on modern day revolutionary visions for the future inspired by the past, launched for the annual Dublin International Arts and Human Rights festival 13 to 22 October 2023. The internationally acclaimed team of ten artists is led by Mary Moynihan, an award-winning writer, poet, director, theatre and filmmaker and Artistic Director, Smashing Times International Centre for the Arts and Equality, working with John Scott, Artistic Director and Choreographer, Irish Modern Dance Theatre, and a range of artists working in literature, visual arts, theatre, film and new digital technologies.
Events are accompanied by panel discussions and public talks on new visions for a peaceful and equal society for all. Events take place in Dublin, Kerry, Clare and Donegal with online work accessible across Ireland and internationally, celebrating changemakers and heroes from the past and today, bringing people together to promote active citizenship, equality, human rights and diversity and celebrating new visions for a peaceful and equal future for all.
For further information please contact Freda Manweiler, producer, telephone 087 2214245 or email freda@smashingtimes.ie
Presented by Smashing Times International Centre for the Arts and Equality
As part of States of Independence – A Celebration of Change-Makers
Supported by The Arts Council Open Call
As part of ART: 2023 a Decade of Centenaries Collaboration between The Arts Council and the Department of Tourism, Culture, Arts, Gaeltacht, Sport and Media.
Presented for the annual international Arts and Human Rights Festival and Theatre in Palm.
For information telephone 021 4215104 10am-1pm Monday to Friday or email admin@smashingtimes.ie
Bookings: www.smashingtimes.ie
Smashing Times don't want ticket cost to be a barrier to experiencing any of our shows. Please contact admin@smashingtimes.ie if you would like to attend.
Organisations Involved / Partner Organisation(s):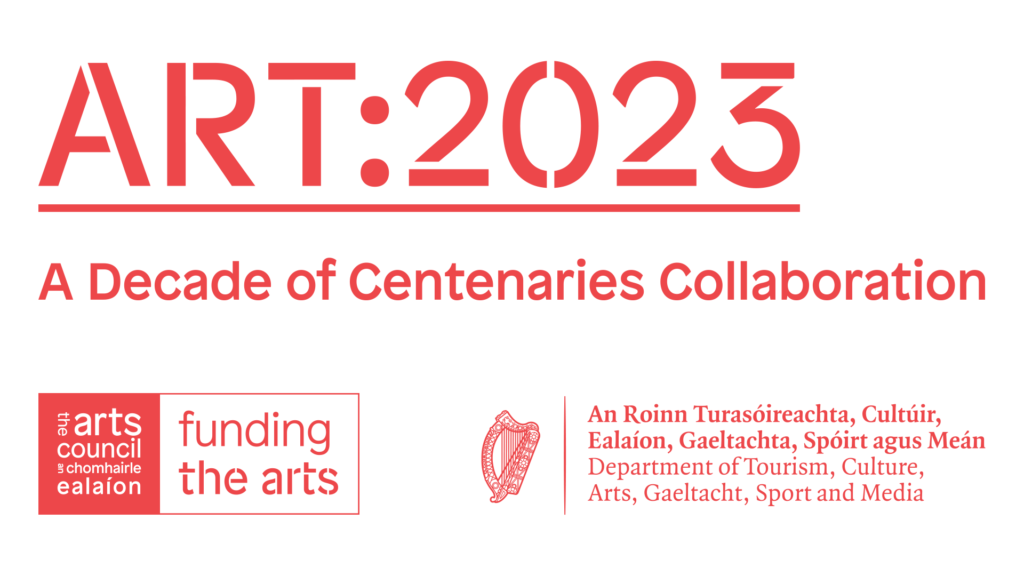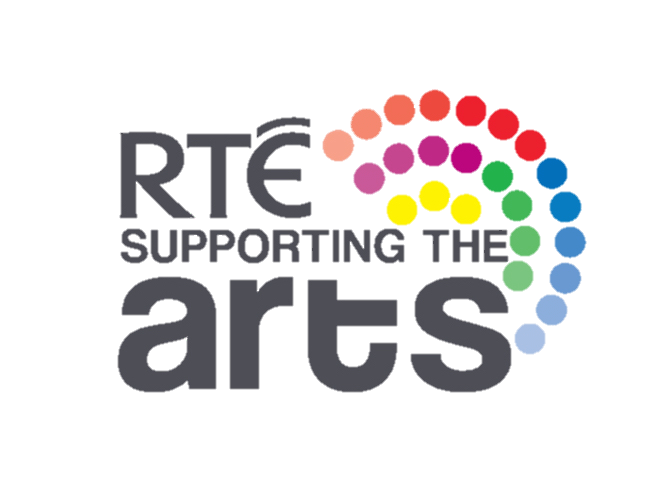 Venue Information: