Tales of Love and Loss
Tales of Love and Loss
Event Categories:
August 20
@
1:00 pm
–
2:00 pm
IST
+353 (0)1 865 6613
info@smashingtimes.ie
Change-Maker Stories from History
Book Your Place
Smashing Times never want ticket price to be a barrier to attendance. Please contact admin@smashingtimes.ie to avail of free tickets.
Artists
Maeve Bradley, actor
Lorna Fox, actor
Rob Harrington, actor
Michael McCabe, actor
Ciara Hayes, actor
Lisa McLoughlin-Gnemmi, musician
Geraldine McAlinden, director
Mary Moynihan, writer, director, theatre and film maker and Artistic Director of Smashing Times International Centre for the Arts and Equality
Féilim James, writer
Sinead McCoole, writer
Áine Ní Ghlinn, poet, children's writer and is Laureate na nÓg, 2020-2023
Full Event Details
Smashing Times are delighted to present Tales of Love and Loss, a guided, walkabout, outdoor performance taking place at Pearse Museum and St Enda's Park, Rathfarnham, on the 12, 13, 19 and 20 August 2023, two shows daily at 1pm and 2pm. The show features change-maker stories from history as we engage with the unique, historical setting of Pearse Museum and St Enda's Park, where Patrick Pearse and the Pearse family lived and ran their innovative Irish-speaking school, Scoil Éanna.
Enjoy a magical walk-in-the-park performance as we regale you with storytelling, poetry and music reflecting on the lives of Sarah Curran, Robert Emmet, William Butler Yeats and the Pearse Women, Mrs Margaret (Brady) Pearse, Margaret Mary Pearse and Mary Brigid Pearse.
A Beauty That Will Pass written and directed by Mary Moynihan performed by Lorna Fox, is a poetical response to the love story of Sarah Curran (1782-1808) and Robert Emmet (1778-1803) interwoven with reference to John Philpott Curran (1750-1817) and Padraig Pearse (1879-1916).
Tales from an Afterworld by Féilim James, directed by Geraldine McAlinden, performed by Rob Harrington, a reflection on the life and work of writer William Butler Yeats (1865-1939). Born in Dublin in 1865, William Butler Yeats was the son of a well-known Irish painter, John Butler Yeats. He spent his childhood in County Sligo, where his parents were raised, and in London. He returned to Dublin at fifteen to continue his education and study painting, but quickly discovered he preferred poetry. Born into the Anglo-Irish landowning class, Yeats became involved with the Celtic Revival, a movement against the cultural influences of English rule in Ireland during the Victorian period, which sought to promote the spirit of Ireland's native heritage. Yeats was deeply involved in politics in Ireland. He also had a life-long interest in mysticism and the occult, and his work drew extensively from sources in Irish mythology and folklore. Lady Gregory and Yeats founded the Abbey Theatre in 1904. Yeats was awarded the Nobel Prize in 1923 and died in 1939 age seventy-three.
The Pearse Family
The Wayfarer, a poem by Pádraig Pearse. This was the last poem written by Pearse on the eve of his execution at Kilmainham Gaol, Dublin (May 2, 1916). The Wayfarer reflects on the fleeting beauty of life's journey at a moment of decisive personal and political change, performed by Michael McCabe.
The Pearse Women, an historical insight by Dr Sinead McCoole, historian and curator, inspired by the life-stories of Mrs Margaret (Brady) Pearse (1857-1932), Politician and Dail Deputy; Margaret Mary Pearse (1878-1968), teacher, TD and Senator and Mary Brigid Pearse (1884-1947), musician, teacher and author; linked to objects in the Pearse Museum and exploring the role these women played in shaping Irish society. Recited by Michael McCabe
Mrs Pearse monologue performed by Ciara Hayes.
An Ród Seo Romhainn, an Irish poem written by Áine Ní Ghlinn, a bilingual Irish journalist, poet, playwright and children's writer and a former Arts Council Laureate na nÓg, 2020—2023, the first to write exclusively in Irish. The poem is inspired by the two teacups on display in the Pearse Museum, left out by the mother of Padraig and Willie Pearse, before her two sons went to join the Rising in 1916. The poem will be performed by Rob Harrington.
Artist Biographies: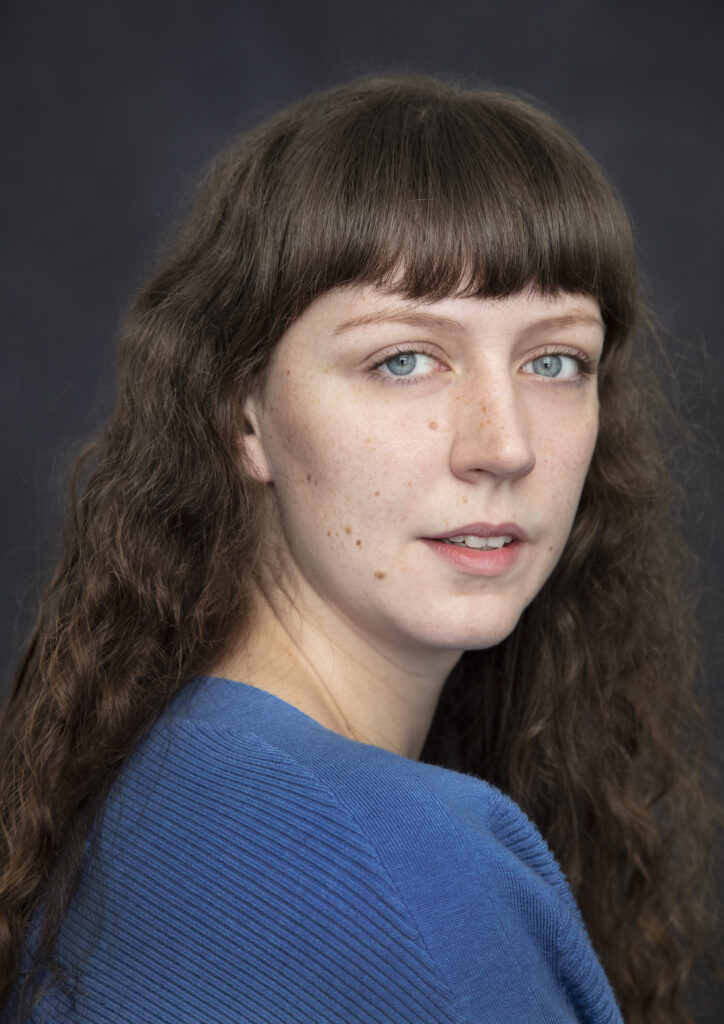 Maeve Bradley is an actress from Co. Tyrone and a 2021 graduate of The Lir Academy Dublin.
Her recent credits include This, That and The Other – Cork Arts Theatre, BBC Northern Ireland Radio Drama – The Heiress and The General, Krabat- Common Crow Theatre, Gulliver's Travels- The Lyric Theatre Belfast and Les Miserables- The Grand Opera House Belfast.
During her time at The Lir some of Maeve's most memorable roles include Olga in Summerfolk -directed by Tom Creed, Flaminia in Everybody loves Sylvia- directed by Wayne Jordan, Mother Victoria in Eclipsed- directed by Caroline Byrne, Antigone in Burial at Thebes- directed by Caitríona Mclaughlin and The mother in Machinal- directed by Holly Griffith.
Rob has enjoyed both national and international tours over the past 19 years of his acting career. He has most recently performed Tales from an Afterworld (WB Yeats), written by Féilim James and directed by Geraldine McAlinden in Áras an Uachtaráin for President Michael D Higgins. Some of his favourite theatre productions include The Shadow of a Gunman (The New Theatre, directed by Ronan Wilmot), Pinter x 4 (Pearse Centre, directed by Peter Reid), Scabs (Theatre Upstairs directed by Liam Halligan) In Arabia We'd all be Kings (Beckett Theatre, directed by Liam Hallihan), Mary Stuart (The Grand Lodge, Liam Halligan) and La Locandiera (Edinburgh Fringe festival, directed Alice Coghlan). His screen work includes 'A date for Mad Mary', 'Vaudevillians', 'The Comeback', 'Twitchy', 'The saviour of Dublin City', 'Ctrl', 'The Guarantee', 'The Enchanted Island', 'Two Margaritas and one Daiquiri' amongst other independent films. Rob is also a seasoned theatre and screen workshop facilitator.
Michael McCabe is a performer, theatre director, movement choreographer, facilitator and arts therapist. He is a graduate of the prestigious Ecole Internationale de Theatre Jacques Lecoq, Paris, France, and The Gaiety School of Acting, Dublin, Ireland.
His theatre appearances include The Drowning Room (Project Arts Centre), Borstal Boy, The Risen People (The Gaiety Theatre), A Christmas Carol, The Ginger Ale Boy (Corcadorca Theatre Company), Lives Worth Living (Graffiti Theatre Company), Good Evening Mr Joyce (Samuel Beckett Centre), Diarmuid agus Grainne, An Bradan Feasa, The Libertine, New World Order (Iomha Illdanach Theatre Company), Promises, Promises (Project Arts Centre), A Day With Daghdha (Daghdha Dance Company), Macbeth, Six Characters in Search for an Author, St. Joan, Ariel (all at the Abbey Theatre), Wheel, Jeckyll and Hyde (Dublin and Prague Fringe Festivals), Resist /Surrender (Dublin Dance Festival), and Where The Shoe Pinches (The Pavilion Theatre). He was clown co-ordinator for 35 clowns and appeared in Barabbas Theatre Company's production, City of Clowns, at the Dunamaise, Junction and Eargail Arts Festivals, and The Complex, Smithfield and appeared in Pagliacci at The Everyman Place Theatre, as part of Cork Midsummer Festival.
His television and film appearances include Aristocrats (BBC), Ireland:1848, (RTE), Window (IFI), All God's Children (RTE/IFI), Nationwide (RTE). In 2021, Michael will appear in Bean Sidhe, Sweetcake, and Sodium Party, a new feature film directed by Michael McCudden.
Directing credits include: The Dead Woman's Son (Smock Alley Theatre), A Wonderful Life, Peter Pan's Cirque D'Imaginaire (TU Dublin Theatre), Showcases 2017-2019 (The New Theatre) and in 2020, The Grimm Tales (Smock Alley Theatre). Recent appearances include Footfalls, The Journey Home, and in Mermaid Arts Centre for Culture night on a work-in-progress, His Left, Her Right, supported by Mermaid and Wicklow Arts Office.
Michael has an M.A. (Honours) in Dramatherapy from the National University of Ireland, Maynooth, an M.A. in Modern Drama Studies from University College Dublin, and a B.A. (Honours) in Communication Studies from Dublin City University. He has directed theatre work in the HSE, the Dyspraxia Association of Ireland, Trinity College Dublin, St. Michael's house, and with other special needs organisations and schools with a focus on developing the potential of theatre for working with diverse groups.
Michael has been working as a Movement Director, teaching extensive movement classes for actors at the Conservatory of Music and Drama, TU Dublin, the National Association of Youth Drama, Ringsend Institute, the Department of Performing Arts, Bray Institute of Further Education, and The Gaiety School of Acting (full time course).
Michael is a resident artist with Smashing Times International Centre for the Arts and Equality and works with Smashing Times as a performer, director and arts facilitator on a range of projects from Acting for the Future to Legends of the Great Birth to State of the Art. His theatre company, Ruaille Buaille, is building a physical theatre ensemble style based on the techniques of Jacques Lecoq, Anne Bogart, and Arianne Mouchkine. Michael was movement director on The Merchant of Venice, at Mermaid Arts Centre, and on the world premiere of Guerilla Days in Ireland in The Olympia Theatre, Dublin. Michael is a graduate of National University of Ireland, Maynooth, (M.A. Dramatherapy, 2.1 Honours), and was awarded a scholarship to train with internationally renowned theatre director Anne Bogart in New York. Bursary awards include South Dublin County Council, Irish Actors Equity, and The Arts Council. Michael recently completed training in Suzuki and Viewpoints Techniques under Tadashi Suzuki of SCOT Theatre Company, in Toga Mura, Japan.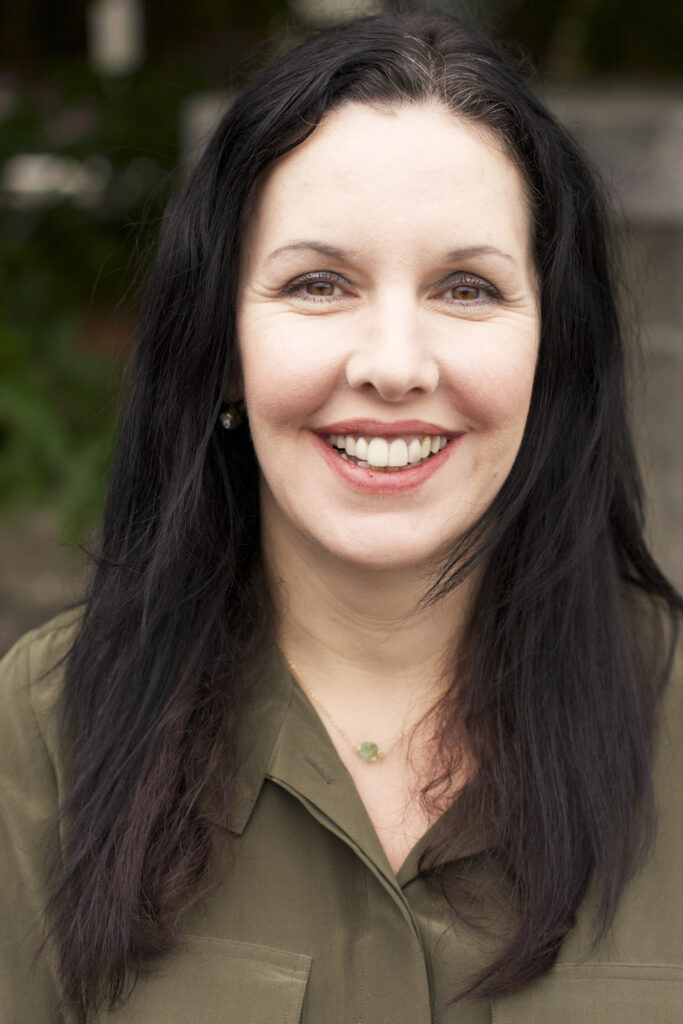 Mary Moynihan, (she/her), MA, is an award-winning writer, director, theatre and film-maker, an interdisciplinary artist and one of Ireland's most innovative arts and human rights artists creating work to promote the arts, human rights, climate justice, gender equality, diversity and peace.
Mary is Artistic Director of Smashing Times International Centre for the Arts and Equality and works collaboratively with artists and over 50 organisations across Ireland, Northern Ireland, Europe and internationally, using the arts to promote rights and values for all. Company patrons of Smashing Times are Sabina Coyne Higgins, Senator Joan Freeman, founder of Pieta House, Ger Ryan, actor and Tim Pat Coogan, writer and historian. Founding patrons were writers Maeve Binchy and Brian Friel.
Mary's work has won a number of awards including the Allianz Business to Arts Awards, a GSK Ireland Impact Award, a Dublin Bus Community Spirit Award, a National Lottery Good Cause Award, the international #ArtsAgainstCovid award, an Arts Council Project Award and an Arts Council Agility Award.
Mary is Artistic Curator for the annual Dublin Arts and Human Rights festival implemented by Smashing Times and Front Line Defenders in partnership with Amnesty International, Fighting Words, ICCL, NWCI, Irish Modern Dance Theatre, Trócaire and Poetry Ireland, funded by The Arts Council. The aim of the festival is to showcase and highlight the extraordinary work of human rights defenders in Ireland and around the world, past and present, and the role of the arts and artists in promoting human rights today.
Mary's artistic practice encompasses theatre, film, literature, poetry, and curatorship. Mary's work focuses on primal, visceral and intuitive responses to vulnerability and conflict and an exploration of self and the other. Her work explores an interconnectedness of the body, voice and imagination, revealing the inner life through physical and spiritual energies and intuitive engagements. Mary has a focus on using historical memory in her artistic practice as inspiration for the creation of original artworks across a range of mediums, remembering stories of ordinary yet powerful women and men from history and today who stood up for the rights of others.
As a playwright, Mary's work includes the highly acclaimed The Woman is Present: Women's Stories of WWII co-written with Paul Kennedy, Fiona Thompson and Féilim James; A Beauty that will Pass; Constance and Her Friends – selected by President Michael D. Higgins for performance at Áras an Uachtaráin for Culture Night 2016; In One Breath from the award-winning Testimonies(co-written with Paul Kennedy); and Shadow of My Soul, May Our Faces Haunt You and Silent Screams.
Mary's film work includes the hour-long documentary Stories from the Shadows, the short film Tell Them Our Names, inspired by women's stories of WWII and selected for the London Eye International Film Festival and Kerry Film Festival, the creative documentary Women in an Equal Europe and the short film Courageous Women inspired by powerful women's stories from the 1916 to 1923 decade of commemorations period in Irish history.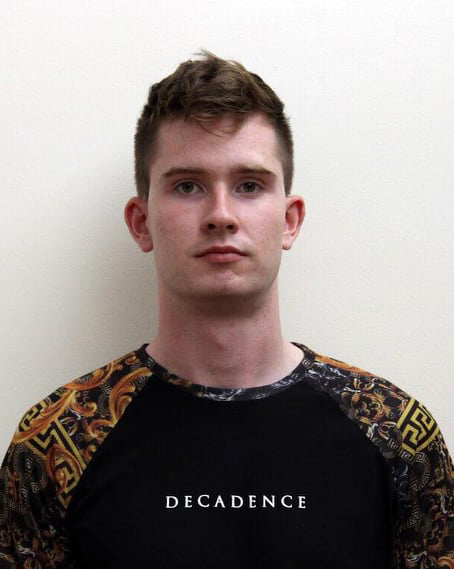 Féilim James is an award-winning writer from Dublin, Ireland. In 2020, the Arts of Council of Ireland awarded Féilim a Literature Bursary Award to finish his debut novel, Flower of Ash, as well as a Professional Development Award. He received an Arts Bursary from Dublin City Arts Office in 2021 to finish his first poetry collection, I was a river, lost. His short fiction and poetry have appeared in numerous journals, including The Fiction Pool, The Galway Review, and Icarus. His work through Irish, under Féilim Ó Brádaigh, has won seven Oireachtas na Gaeilge literary awards. His short fiction and poetry, through English and Irish, have appeared in a number of journals, including The Fiction Pool, The Galway Review, Icarus, and Comhar. A short film Féilim wrote, titled The Big No, produced by Smashing Times, was shortlisted by the IndieX Film Festival, and his play At Summer's End has toured Ireland.
In The Big No, a young man tells the story of his psychological unravelling and subsequent mental health crisis. Told in the form of a voiceover monologue accompanied by compelling imagery, this poetic short film takes us on a journey of despair, introspection, and hope. As he battles against panic attacks and suicidal thoughts, he is forced to face the 'why' of his problems head on, learning some essential truths about himself and the world.
Féilim's play At Summer's End has been on tour with Smashing Times as part of The Woman is Present: Women's Stories of WWII. At Summer's End is based on the life-story of Ettie Steinberg, an Irish woman who was murdered, along with her family, at Auschwitz.
Féilim's themes are wide-ranging, and include identity, mental illness, guilt, human animalism, death, and humankind's relationship with nature. He is committed to maintaining an ever evolving and progressive approach to his work, with each book both building on the last and differing in a vital way. In other words, the aforementioned themes will change as time passes, as will their stylistic rendering. 'My inspirations are many and wide-ranging. To the fore are James Joyce, Sylvia Plath, John Banville, Marilynne Robinson, Ted Hughes, TS Eliot, Seán Ó Ríordáin, and Radiohead'.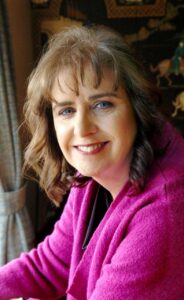 Sinéad McCoole is the author of many books including Hazel, A Life of Lady Lavery (1996) and No Ordinary Women (1997) and Easter Widows, the untold story of the wives of the executed leaders (2014) and Women 1916-Mná 2016 (2017). She is a member of the Government's Expert Advisory Group on the Decade of Centenaries (2012-to date). She was Historical Advisor to the 2016 National Commemoration Programme, Curator of Mná 1916. She has curated exhibitions on Irish history & art in both Ireland and the U.S. A Broadcaster and script writer her work includes Guns and Chiffon (2003) and A Father's Letter part of the After '16 Irish Film Board shorts commissioned for the centenary was based on her interviews with Fr. Joe Mallin (1913-2018). Her areas of expertise are Modern Irish History from the 1880 to the present, Material culture, museums, the history of Irish women, child prisoners, Sir John and Lady Lavery. She is an expert in the area of women's imprisonment 1916-1923. Her current area of interest is women in politics and public life 1918-2018.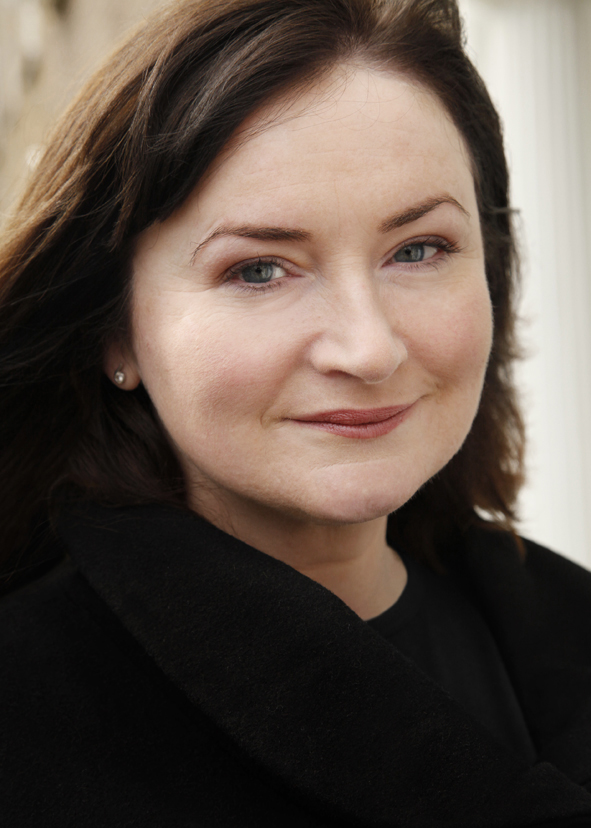 Geraldine is an actor, director, producer and writer originally from Armagh in Northern Ireland. She started training in acting in the Gaiety School of Acting in 2000 and later in Stanislavski at the Focus Theatre in Dublin. In 2012/13 Geraldine completed the full time Screen Acting Programme at The Factory (now Bow Street Academy) in Dublin where she trained with Lance Daly, Kirsten Sheridan, Shimmy Marcus, Jim Sheridan, Aisling Walsh, Derbhla Walsh, Frank Berry and Ian Power, among others.
Her film acting credits include Ordinary Love, Black 47, The Secret Scripture, Dark Lies the Island, Procession, and Portrait of a Zombie. Geraldine's performance in Portrait of a Zombie led to her being long listed for an IFTA for Best Actress in a leading role in a feature film in 2013. Geraldine's TV Credits include Miss Scarlet and the Duke, Blood, Striking Out and Red Rock. Her stage performances include The 24 Hour Plays Dublin 2020 (Abbey Theatre), One Day by Dick Walsh as well as Dublin Fringe theatre shows A Remember to Breathe and Spoonfed (a long play improvisation), Philadelphia, Here I come! and Beyond Therapy!
Geraldine trained in directing with Kristian Marken and she subsequently became an associate director with The Focus theatre. Her stage directing credits include Play/Record – The Granby Transcripts, (Players Theatre, Trinity), My Name is Mary (Project Theatre), The Cripple of Inishmaan, (Smock Alley) The New York Monologues (The International Bar, Smock Alley, The Electric Picnic, the Bulmer's Comedy Festival and The Focus Theatre), One flew over the Cuckoo's Nest (The Factory), Orphans (The New Theatre). Film directing credits include the short films Helmets and Thorny Ireland.
Geraldine has trained in writing with Stephen Walsh (Filmbase) and Pat McCabe (The Factory) among others. Her tiny play Knowing was published and produced by Fishamble's Tiny Plays for Ireland. She has also written several short films.
Geraldine is one of two founding members of Alchemy 8 Productions which produces theatre and film with a particular focus on stories of the human heart in conflict with itself. Its theatre production Orphans by Lyle Kessler which Geraldine also directed was included in a round-up of best theatre performances in Ireland in 2015.
Geraldine is fascinated by investigating themes of the human need for connection and community, the importance of sense of place and roots and the presumptions and prejudices these can bring. This is reflected in much of her work involving large ensemble casts, with a focus on developing well rounded, interesting characters and their physical and emotional juxtaposition in relation to each other.
She is passionate about the arts' ability to positively impact audiences in many far-reaching ways from providing much needed entertainment and escapism, to being a salve for the soul, a cathartic release and a means of encouraging and developing empathy. Geraldine believes in the power of humour to provoke an emotional shift. As a solicitor in her previous life, Geraldine is passionate about justice and promoting Human Rights on an individual and collective basis.
Ciara Hayes is a graduate of UCC with an MA in Arts Management and Creative Producing. She also holds a teaching diploma from the London College of Music in Drama and Communication, and a BA Joint Hons in Drama and Theatre Studies with German. She has a background in theatre and worked for several years as a drama teacher, later becoming a teacher of social skills for children on the autism spectrum.
Since completing her Masters in 2020, Ciara has worked as a producer and festival administrator for Half Moon Festival (Cork, 2020) and festival coordinator for Dublin Arts and Human Rights Festival (Dublin, 2020 – present). She works at Smashing Times International Centre for the Arts and Equality.
Producing credits include: Half Moon Festival – multidisciplinary, online arts festival (July 2020). Earthangel – online production of aural recording, Gaitkrash Theatre Company (November 2020). playing 'The Maids' – online sharing of recorded theatre performance, Gaitkrash Theatre Company (December 2020). Love and Information – online showing of filmed theatre performance, MTU BA Theatre and Drama Studies (February 2021). Prometheus Now – online theatre performance, Gaitkrash Theatre Company as part of Cork Midsummer Festival (June 2021).
Acting credits include: Liverpool, Mint Productions (2019); Little Gem, Dramat (2016), awarded Best Actress; The Circle Game, BA Drama and Theatre Studies (2016); The Importance of Being Ernest, Dramat (2015); Trojan Woman: A Love Story¸ BA Drama and Theatre Studies (2014); The Pearse Women, Smashing Times (2022); The Plough and the Stars for Bloomsday, Áras an Uachtaráin, Smashing Times (2023).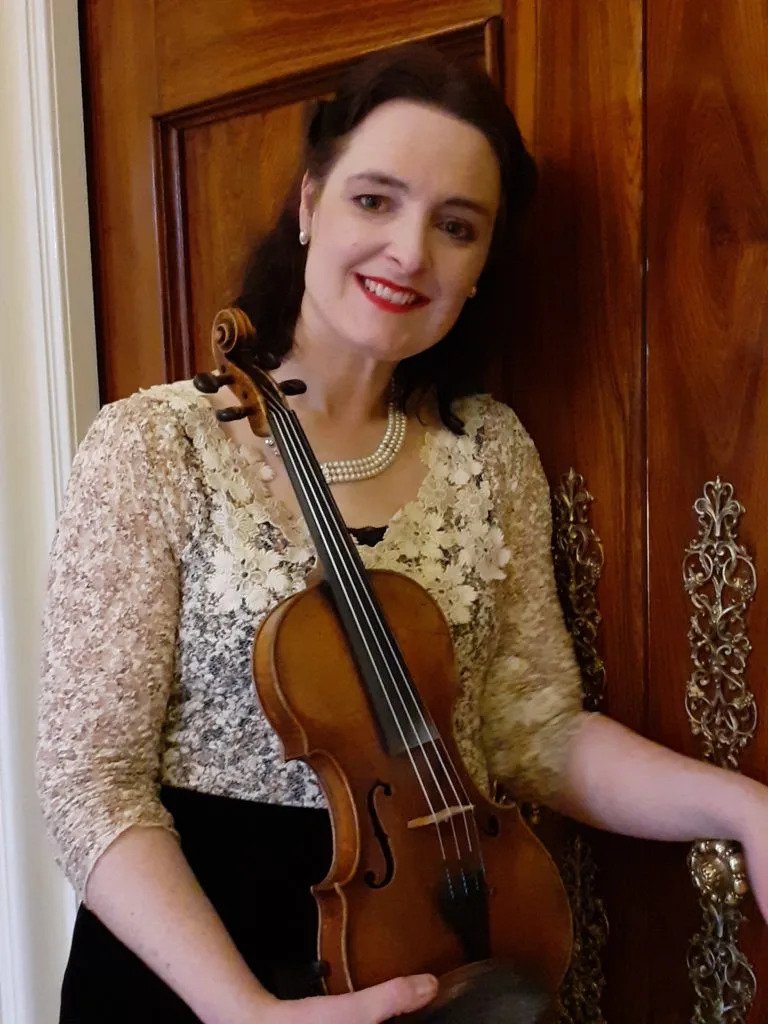 Lisa Mc Loughlin-Gnemmi is a graduate of the Royal College of Music, London where she received her B.Mus Hons degree. She is a lecturer in violin at the TU Dublin Conservatoire for Music and Drama. She gained her masters in performance at TU Dublin studying under Joanna Matkowska. She has performed with the National Symphony Orchestra of Ireland under conductors Alexander Anissimov, George Hurst and Gerhardt Markson. She also worked with Lyric Opera and The Irish Film Orchestra. She has regularly performed with the RTE Concert Orchestra.
Performances with the RTECO include a chamber music recital for the commemoration of the 1916 rising at The Irish Museum of Modern Art in the presence of An t-Uachtarán and with a group of members of the RTECO playing a new composition by Simon O' Connor narrated by actress Olwen Fouéré. Other concerts included 'Back to the Future', 'The Godfather' with film music by Nino Rota, 'The Music of John Williams' film music and RTECO's recording of the music of Steve Mc Keon for the film 'Norm of the North'.
Lisa has performed at the Dublin Metropolis Festival, RDS and at The Button Factory, Temple Bar with DJ Kormac. Lisa has also toured France, South Africa and the US as solo violinist with Michael Flatley's 'Lord of the Dance'. Solo and chamber music recitals include DIT, Trinity College Dublin, The Goethe institute, UCD and The John Field Room, N.C.H. and The Galway Arts Festival.
Lisa recently performed at Dublin Castle for a production of 'Constance and her Friends' a play about Constance Markievicz and activists during the 1916 rising written by Mary Moynihan and performed by Smashing Times. Passionate about teaching as well as performing, Lisa gives masterclasses, prepares students for exams, recitals and Feis Ceoil competitions. Lisa is married to oboist with the National Symphony Orchestra, Sylvain Gnemmi. They have four children and live in Dublin.
File agus scríbhneoir do dhaoine óga í Áine Ní Ghlinn, agus Laureate na nÓg 2020 – 2023.
Tá 36 leabhar foilsithe aici, idir fhilíocht, dhrámaí, úrscéalta agus scéalta do dhaoine óga. I measc na nduaiseanna atá buaite aici, tá Gradam Reics Carló Leabhar na Bliana (2014, 2016, 2019 do na húrscéalta Daideo, Hata Zú Mhamó & Boscadán), Gradam Ficsin, Leabhair Pháistí Éireann & Gradam Leabhar na Bliana, Cumann Litearthachta na hÉireann (Daideo, 2015). Bronnadh Comhaltacht Patrick Kavanagh uirthi i 2019 agus tá go leor duaiseanna filíochta buaite aici ag Seachtain na Scríbhneoirí Lios Tuathail, Féile Filíochta Bhéal na mBuillí agus Oireachtas na Gaeilge.
Áine Ní Ghlinn is a poet and children's writer and is Laureate na nÓg, 2020-2023. She has 36 books published. Awards include Gradam Reics Carló Children's Book of the Year on three occasions, LAI Book of the Year, CBI Fiction Honour award, Patrick Kavanagh Fellowship (2019) and a range of poetry awards (Oireachtas/ Listowel Writers' Week/Strokestown Poetry Festival + others).
Áine Ní Ghlinn is a lecturer, journalist and writer. She has a BA (Irish and English) and a HDip in Education from University College, Dublin, a Diploma in Journalism from the London School of Journalism, and an MA in Creative Writing from Lancaster University. She has written over thirty books – including four collections of poetry and an array of books for teenagers and young people.
She spent some years as a secondary-school teacher but resigned her position to become a journalist at RTÉ and Raidió na Gaeltachta. She worked on both current affairs and magazine programmes and the two she enjoyed most of all were the arts programmes, Leabhragán and Ar an Ardán, on Raidió na Gaeltachta. She also spent some time as a freelance journalist in London and in Ireland and she was frequently heard on It Says in the Papers on RTÉ Radio and on Raidió na Gaeltachta.
She left RTÉ to spent a few years lecturing at FIONTAR in Dublin City University. However, she wanted to spend more time writing and later became a full-time writer; writing children's books and scripts for Ros na Rún, TG4. At present, she shares her time between writing and lecturing at the Church of Ireland College of Education in Dublin and writing workshops in Irish-language secondary schools.
She has won many awards for her work. Céard tá sa bhosca? (An Gúm, 2002) won the Gradam Chlann Lir in 2003. She won the Irish-language prize at the Strokestown poetry festival in 2003, the Irish-language prize at the Dun Laoghaire / Rathdown poetry competition in 2003, as well as the Foras na Gaeilge Award at Seachtain na Scríbhneoirí in Listowel in 2002. She was awarded an Oireachtas prizes for her books Fuadach (Cois Life, 2005) Tromluí (Cois Life, 2009) and Úbalonga (An Gúm, 2009). Brionglóidí & aistir eile (Cló Mhaigh Eo, 2008) was shortlisted for the Bisto prize and she won an IBBY award in 2010. In 2012, she won an Oireachtas prize for her plays for children and her novel for teenagers, Daideo (Cois Life, 2014) was also awarded an Oireachtas prize in 2013. The same book was named Book of the Year for young people, 2014, Gradam Réics Carló. She was awarded Gradam Réics Carló again a couple of years later for her novel Hata zú Mhamó (Cois Life, 2016).
Her story 'Boscadán' was awarded top prize for children's stories at Comórtais Liteartha an Oireachtais 2017, and Cois Life published the subsequent book in 2019: Boscadán. LeabhairCOMHAR published in 2018 a collection (Fadó Riamh… Ag an Tús) which brings together stories from diverse cultures representing the rich tradition of mythology surrounding the creation of the world.
Ni Ghlinn was appointed Laureate na nÓg/Children's Literature Laureate in May 2020. Laureate na nÓg is an honour which was established in 2010 to engage young people with high quality literature and to underline the importance of children's literature in our cultural and imaginative lives. Her ambition as Laureate is to lift the cloak of invisibility from Irish language authors and books, and to encourage children and young people to read for pleasure as Gaeilge.
States of Independence
This show is part of States of Independence, a project that celebrates the stories of ten change-makers from the Decade of Centenaries 1912-1922 linked to the stories of ten change-makers today working to make society a better place. The twenty stories gathered act as inspiration for the creation of new artworks by ten artists, working in visual art, film, dance, theatre, creative writing and digital arts. The artists come together to create a range of artworks and performances for public display in eight sites – both ancient and modern – across Ireland and for display via a creative billboards campaign and online on the Smashing Times Virtual Art Gallery. The stories, artworks and performances are shared with public audiences to reflect on modern day revolutionary visions for the future inspired by the past, launched for the annual Dublin International Arts and Human Rights festival 13 to 22 October 2023. The internationally acclaimed team of ten artists is led by Mary Moynihan, an award-winning writer, poet, director, theatre and filmmaker and Artistic Director, Smashing Times International Centre for the Arts and Equality, working with John Scott, Artistic Director and Choreographer, Irish Modern Dance Theatre, and a range of artists working in literature, visual arts, theatre, film and new digital technologies.
The team collaboratively create a series of interconnected artworks including a live multi-disciplinary performance, visual art projections and a creative billboards campaign to be launched for the 2023 annual International Dublin Arts and Human Rights festival taking place from the 13 to 22 October 2023. Events are accompanied by panel discussions and public talks on new visions for a peaceful and equal society for all.
Events take place in Dublin, Kerry, Clare and Donegal with online work accessible across Ireland and internationally celebrating changemakers and heroes from the past and today, bringing people together to promote active citizenship, equality, human rights and diversity and celebrating new visions for a peaceful and equal future for all. Events take place in a range of venues both ancient and modern including Office of Public Work spaces throughout Ireland.
For further information please contact Freda Manweiler, producer, telephone 087 2214245 or email freda@smashingtimes.ie
Supported by The Arts Council Open Call as part of ART: 2023 a Decade of Centenaries Collaboration between The Arts Council and the Department of Tourism, Culture, Arts, Gaeltacht, Sport and Media. Supported by Creative Europe as part of the Theatre in Palm project.
Organisations Involved / Partner Organisation(s):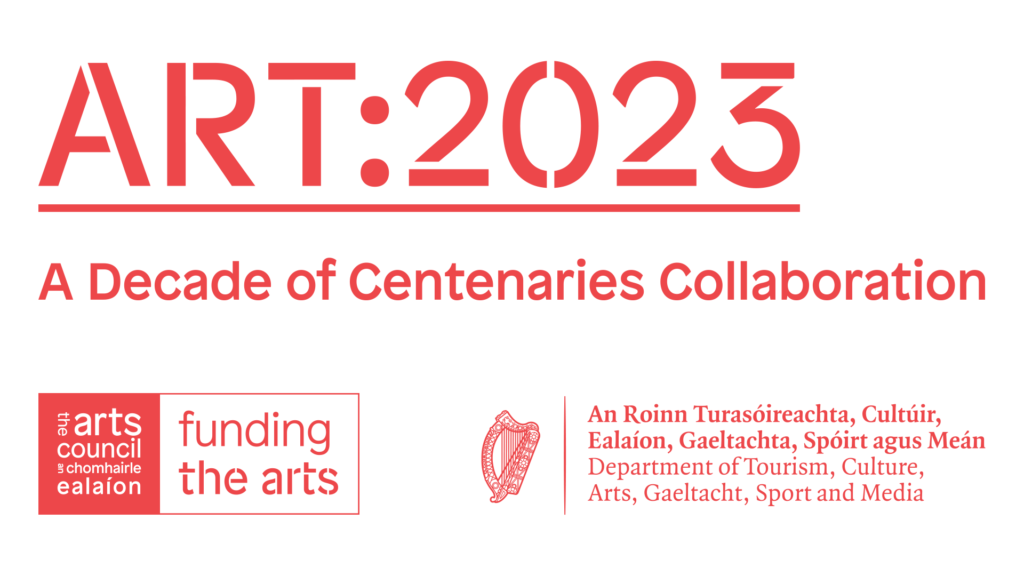 Venue Information: