THE CURIOUS CASE OF ALBERT CASHIER: Lincoln's 'Lady' Soldier
THE CURIOUS CASE OF ALBERT CASHIER: Lincoln's 'Lady' Soldier
Event Categories:
October 28
@
8:00 pm
–
10:30 pm
IST
quintessencetheatreco@gmail.com
Quintessence Theatre presents their thrilling new historical play titled The Curious Case of Albert Cashier: Lincoln's 'Lady' Soldier, based on the extraordinary true story of the Irish Transgender American War Hero, Albert D.J. Cashier
Book Your Place
Artists
CAST
Ceara Carney
Leah Rossiter
Anthony Kinahan
Fiona Keenan O'Brien
Mark O'Reilly
CREATIVES
Directed by Anna Simpson
Set, Costume & Projection by Els Borghart & Declan Kelly
Lighting Design by Colin Doran
Executive Producer Paul Hayes
Poster by Niall O'Brien
Devised by Quintessence Theatre
Full Event Details
"Lincoln wanted soldiers. I wanted excitement"
Belvidere, Illinois, 1862: A young Irishman, Albert D.J. Cashier, enlists with the Union Army in the Civil War and becomes a decorated hero. But unknown to his comrades, Private Cashier is waging an internal war all of his own. When he is fifty years a veteran and indiscreet doctor reveals to all of America that Cashier was assigned female at birth, born under the name Jennie Hodgers, from Clogherhead, Co. Louth, Ireland.
From that day on Albert's greatest battle truly begins: for identity, selfhood, and truth.
In this original new play devised by the company, Quintessence Theatre use their innovative physical ensemble storytelling techniques mingled with multi-media of stunning projection and emotive music to dramatise the incredible true story of the Clogherhead-born Transgender soldier.
Directed by Anna Simpson (a Creative Associate of the Pleasance Theatre, London, and Practitioner with Shakespeare's Globe) this exciting, moving and often comedic production, unearths a gem of a tale about a forgotten hero of Irish history, and explores urgent modern questions around gender, self-determination, and human tenacity, paralleling the struggles of the transgender community today.
Quintessence Theatre dedicates itself to exploring the human condition through the most theatrical means available: the actor themselves, their imagination, and embracing the live relationship between actor and audience.
The company is excited to announce that the original ensemble cast who devised the play are all back for the National Tour, including: Ceara Carney; Fiona Keenan O'Brien; Anthony Kinahan; Mark O'Reilly & Leah Rossiter.
The Curious Case of Albert Cashier: Lincoln's 'Lady' Soldier was created in association with Droichead Arts Centre, Drogheda & the National Tour is kindly supported by The Arts Council of Ireland.
Tour Dates
Droichead Arts Centre, Drogheda
Thursday 14 September 2023 – 8pm
www.droichead.com / 041 98 33946
Watergate Theatre, Kilkenny
Saturday 16 September 2023 – 8pm
www.watergatetheatre.ie / 056 7761674
Civic Theatre, Tallaght, Dublin 24
Wednesday 20 September 2023 – 8pm
www.civictheatre.ie / 01 462 7477
Íontas Theatre, Castleblayney, Co Monaghan
Friday 22 September 2023 – 8pm
www.iontascastleblayney.ie – 042 9753401
Ramor Theatre, Virginia, Co Cavan
Saturday 23 September 2023 – 8pm
www.ramortheatre.com – 049 8547074
Garage Theatre, Monaghan
Thursday 28 September 2023 – 8pm
www.garagetheatre.com / 047 39777
Birr Theatre & Arts Centre, Co Offaly
Saturday 30th September 2023 – 8pm
www.birrtheatre.com / 057 9122911
Town Hall Theatre, Galway
Monday 2 October 2023 – 8pm
www.tht.ie – 091 569777
An Táin Arts Centre, Dundalk
Saturday 7 October 2023 – 8pm
www.antain.ie – 042 9332332
Theatre Royal Waterford
Thursday 12 October 2023 – 8pm
www.theatreroyal.ie / 051 874402
Riverbank Arts Centre, Newbridge, Co Kildare
Saturday 14 October 2023 – 8pm
www.riverbank.ie / 045 448327
Hawk's Well Theatre, Sligo
Wednesday 18 October 2023 – 8pm
www.hawkswell.com / 071 9161518
Solstice Arts Centre, Navan, Co Meath
Thursday 19 October 2023 – 8pm
www.solsticeartscentre.ie / 046 9092300
Nenagh Arts Centre, Co. Tipperary
Saturday 21 October 2023 – 8pm
www.nenagharts.com / 067 34400

dlr Mill Theatre, Dundrum, Dublin 16
Saturday 28 October 2023 – 8pm
www.milltheatre.ie / 01 2969340

Belltable, Limerick
Thursday 2 November 2023 – 8pm
www.limetreetheatre.ie / 061 953400
Smock Alley Theatre, Dublin 8
Wednesday 8 – Saturday 11 November 2023 7.30pm
www.smockalley.com / 01 6770014
Organisations Involved / Partner Organisation(s):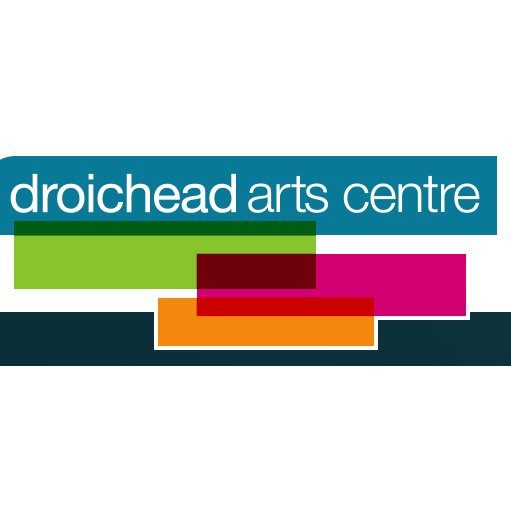 Venue Information: