Visual Arts Showcase
Visual Arts Showcase
Event Categories:
October 20, 2021
@
3:00 pm
–
5:00 pm
IST
Webinar showcasing the diversity of experiences, lives and perspectives of disabled women through poetry, photo and music. Hosted by National Women's Council of Ireland.
Book Your Place
Tickets Free. Book Here
Artists
Penny Pepper
Lydia Gratis
Evie Nevin
Dr. Rosaleen McDonagh
Aoife Price
Grainne Blair
Róisín Ní Haicéid
Orla O'Connor
Isolde Ó Brolcháin Carmody
Blessing Dada
Full Event Details
A small planning group has come together to organize this event as partners in the Dublin Arts and Human Rights Festival 2021
Orla O Connor (Director, NWC) and Evie Nevin (NWC Disabled women's group & political campaigner) will welcome and open the event.
Grainne Blair and Aoife Price will present a creative advocacy piece from the disabled women's group.
Hosted by Blessing Dada an award-winning mental health writer, speaker & content creator/blogger, this event will feature performances from
Mary Collins Painter, writer and campaigner for independent living
Emilie Conway Vocal Jazz Artist and founder of DADA: Disabled Artists and Disabled Academics Campaign for Human & Cultural Rights
Penny Pepper Author, poet, performer & disabled activist
We have an excellent panel who will share their own experience of campaigning for equality and human rights for disabled women including Emilie Conway and Lynda Gratis.
ISL interpreters will be available at the event.
Speaker Biographies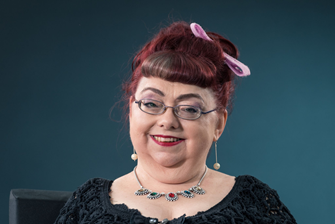 Penny Pepper
Penny Pepper is an acclaimed wheelchair-using author, poet, performer & disabled activist. A genre-defying and versatile writer, her work focuses on the examination of difference, inequality and identity. She tells stories we haven't heard, making others see life differently, always with humour and wisdom. Her champions include Jake Arnott, Margaret Drabble and Danuta Keene. Most recently she has been selected as a finalist in the prestigious international Hemingway Shorts 2021 Competition and her winning story will be published in their competition anthology.
Penny published her groundbreaking memoir, First in The World Somewhere with Unbound and a poetry collection, Come Home Alive, with Burning Eye Books. She is now signed to The Good Literary Agency where she is represented by Abi Fellows. She has also been widely published including Mslexia, The Guardian, Byline Times amongst others.
Lydia Gratis
Anti-racism Educator & Activist, Black Holistic Wellness Content Creator, Deaf Youth Advocate.
I was born in South Africa, raised in Ireland. I was the 1st ever Black deaf person in the Irish deaf community. My experience navigating a deaf white world and a black hearing world shaped alot of my upbringing and the work I now do.
I am in my final year of my bachelors, minoring in Anthropology and majoring in International development.
I'm the founder and chairperson of Ubuntu European Deaf Youth, a youth group for BIPOC Deaf youth all over Europe, supported by the European Union for Deaf Youth, a European non-profit organisation consisting of 30 national associations all over Europe.
With the mission to create a Europe where all young deaf people are able to come together and share their experiences across cultures and boundaries, so they can enjoy their rights on an equal basis with others. Full social and political participation empowered by non-formal training and cross-cultural youth exchange, including access to education and employment. Having worked in the deaf youth sector for the last 8 years Lydia is the course director of a study session on race, migration and Xenophobia with the Council Of Europe happening in October 2021.
In her 9-5 Lydia works as a Social Inclusion and Communications Officer for Ireland's leading national sign language interpreting service provider.
Guest speaker, recently having spoken at the European parliament on implicit biases and how race and racism affects Black and Brown communities.
Board member of the Irish Deaf Society, focusing on diversity and inclusion.
Social media and outreach manager at Deaf Women Space.
I am one of 28 women on the All Island Women's Forum, a government funded initiative comprising 14 from the north and 14 from the south of Ireland chosen by the National Women's Council of Ireland. The Women's Forum aims to address underrepresentation of women and further develop women's role in peacebuilding and civic society. Funded through the Department of Foreign Affairs Reconciliation Fund, the Women's Forum will also support building sustainable North South links, provide a space for marginalised communities, and build better understanding and inter-community links.
I am also a nominee for the Irish Human Rights and Equality Commission 's (IHREC) disability advisory board.
Evie Nevin
Mother of two, Evie Nevin, is on the National Executive and chairs the Diversity Committee of the Social Democrats. She lives in West Cork and is diagnosed with Ehlers Danlos Syndrome and more recently, Autism. In addition to her political work, Evie also sits on other boards and committees helping to improve the lives of people with disabilities in Ireland.
Dr Rosaleen McDonagh
Dr. Rosaleen McDonagh is a Traveller woman with a disability. Originally from Sligo, she is the fourth eldest in a family of twenty children. She worked in Pavee Point Traveller & Roma Centre for ten years, managing the Violence Against Women programme, and remains a board member. She is a regular contributor to the Irish Times and has written extensively within the framework of a Traveller feminist perspective. McDonagh's work includes Mainstream, The Baby Doll Project, Stuck, She's Not Mine, and Rings.

Rosaleen was appointed to The Irish Human Rights and Equality Commission in May 2020. She is also a member of Aosdana. Presently Rosaleen's piece Walls and Windows is being commissioned for a production in The Abbey Theatre. Contentious Spaces has also been commissioned by The Project Arts Centre for production in 2021. With Skein Press Rosaleen's collection of essays will be published September 2021.

@paveebeoir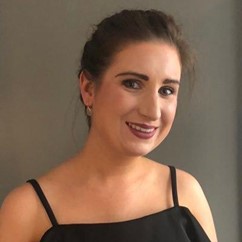 Aoife Price
Aoife Price is a member of Disabled Women Ireland (DWI) working for the rights of disabled women and non-binary people. She is an Early-Stage Researcher on the Disability Advocacy Research in Europe, part of the Marie Sokolowski-Curie Actions, Innovative Training Network. She is researching women with disabilities and their involvement in activism in both the disability and feminist movements and how the movements interact. She is working with the European Disability Forum (EDF) for the duration of the project. Prior to working with EDF Aoife worked with the Union of Students in Ireland managing a Student Mental Health Project. Over the past decade, Aoife has been an active advocate in youth mental health at national and international level.
Twitter handles:
@AoifePrice
@DW_Ireland
@MyEDF
Grainne Blair
Grainne Blair is a longtime feminist activist and historian with a specialist in women's lives, current and past. She advocates for herself and others; mentors artists and writers and younger historians etc through encouragement and confidence building. She has a MA(Hons) in Women's Studies from University College Dublin.
11 years ago she had a life changing accident and now has permanent acquired brain injury (ABI) she also has Post traumatic stress disorder where her brain is locked in the oldest part of the brain known as the reptilian brain which is in a constant state of hyperalertism – 'Fight, Flight, Freeze and Flop' it is instantaneous and capable of shutting down the rest of the brain functions. She has benefitted from one to one support from ABI Ireland, she continues to give back by fundraising and mentoring others within the groups. She also attends day centre Parkhouse, Rehab Ireland, Stillorgan twice a week before Covid but is unable to return as awaiting surgery. Most of her activism in the last ten years has been on social media as public events are often too difficult to access or attend. Her preferred term would be para-abled.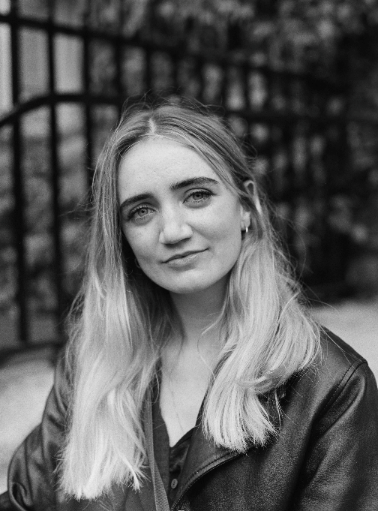 Róisín Ní Haicéid
Róisín is a final year sociology and social policy student, struggling musician and a devoted believer in disability justice and liberation.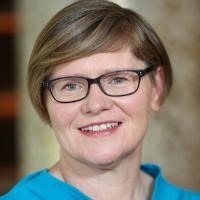 Orla O'Connor
Orla O'Connor is Director of National Women's Council (NWC), the leading national women's membership organisation in Ireland, with over 190-member groups. She was Co-Director of Together For Yes, the national Civil Society Campaign to remove the 8th Amendment in the referendum. For her role in Together for Yes, Orla was recognised as one of the 100 Most Influential People by TIME magazine in 2019.
Orla holds an MA in European Social Policy, and after starting out in local community-based projects, has worked in senior management in non-governmental organisations for over 25 years. Orla represents NWC in a wide range of national and international fora. Orla is a feminist, and an expert in the policies needed to progress women's equality in Ireland. She is an accomplished public speaker, with a strong analysis of public policy. Orla has led numerous high level, successful campaigns on a wide range of issues on women's rights, including social welfare reform, pension reform and for the introduction of quality and affordable childcare. Orla is passionate about ensuring access to women's reproductive rights; about ensuring more women are in leadership positions; about ending violence against women; and increasing women's economic equality.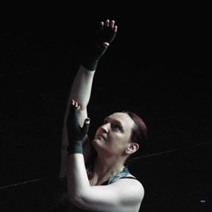 Isolde Ó Brolcháin Carmody
Isolde Ó Brolcháin Carmody: a writer, performer and activist who moved to Co. Leitrim from Dublin in 1999 who has worked extensively around the North-West and beyond in community theatre and collaborative arts. Her practice is informed by Theatre of the Oppressed and aesthetic accessibility, drawing on the legacy of the Focus Theatre in Ireland
Blessing Dada
Blessing Dada, from Dublin, Ireland, is an award-winning mental health writer, speaker & content creator/blogger, who's an outspoken passionate activist on various social justice issues, especially on the intersectionality of mental health awareness.
Accompanied with her own lived experiences with all things mental health, chronic illnesses and disability, she raises awareness of perspectives for Black & other ethnic minority communities in Ireland. She is also a passionate student and work as a Youth Support Worker for the Youth & Community Development sector. She regularly speaks up on social media and in the media about mental health related issues and has been featured on The Selfie Show with Lust for Life, New York Times and Image Magazine. Being involved with numerous organizations, such as SpunOut.ie and Seechange.ie, she can be found participating in various projects, podcasts & writing to spread awareness: through empathy and education."
Organisations and Funders