Visual Arts Showcase
Visual Arts Showcase
Event Categories:
October 20
@
3:00 pm
–
5:00 pm
IST
Webinar showcasing the diversity of experiences, lives and perspectives of disabled women through poetry, photo and music. Hosted by National Women's Council of Ireland.
Book Your Place
Tickets Free. Book Here
Artists
Penny Pepper, author, poet, performer and disabled artist
More artists to be announced
Full Event Details
A small planning group has come together to organize this event as partners in the Dublin Arts and Human Rights Festival 2021
Orla O Connor (Director, NWC) and Evie Nevin (NWC Disabled women's group & political campaigner) will welcome and open the event.
Grainne Blair and Aoife Price will present a creative advocacy piece from the disabled women's group.
Hosted by Blessing Dada an award-winning mental health writer, speaker & content creator/blogger, this event will feature performances from
Mary Collins Painter, writer and campaigner for independent living
Emilie Conway Vocal Jazz Artist and founder of DADA: Disabled Artists and Disabled Academics Campaign for Human & Cultural Rights
Penny Pepper Author, poet, performer & disabled activist
We have an excellent panel who will share their own experience of campaigning for equality and human rights for disabled women including Emilie Conway and Lynda Gratis.
ISL interpreters will be available at the event.
Speaker Biographies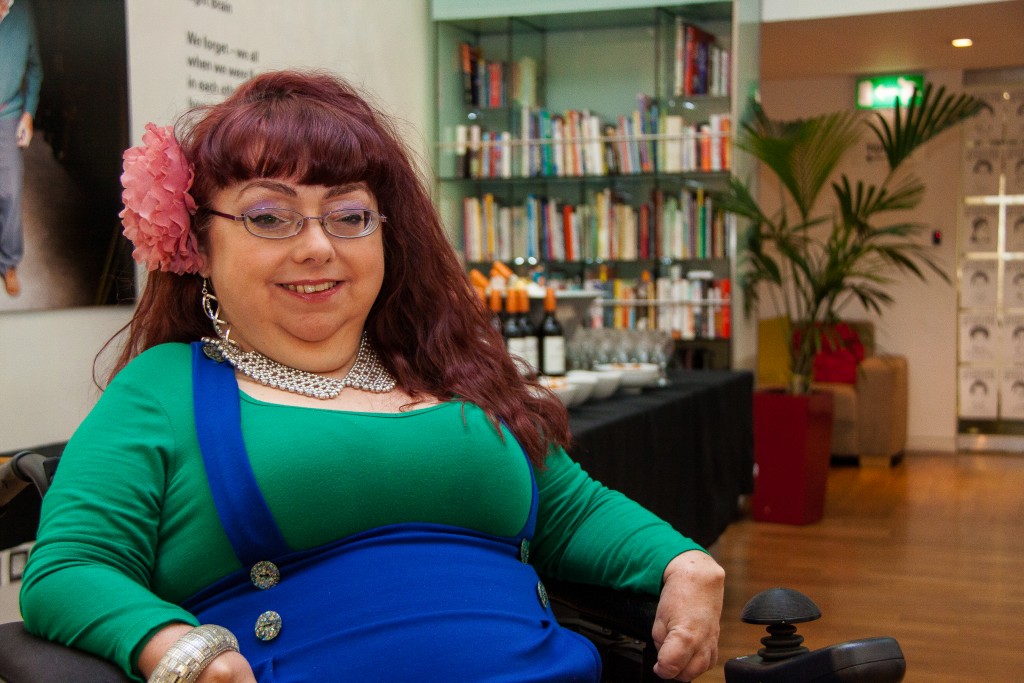 Penny Pepper
Penny Pepper is an acclaimed wheelchair-using author, poet, performer & disabled activist. A genre-defying and versatile writer, her work focuses on the examination of difference, inequality and identity. She tells stories we haven't heard, making others see life differently, always with humour and wisdom. Her champions include Jake Arnott, Margaret Drabble and Danuta Keene. Most recently she has been selected as a finalist in the prestigious international Hemingway Shorts 2021 Competition and her winning story will be published in their competition anthology.
Penny published her groundbreaking memoir, First in The World Somewhere with Unbound and a poetry collection, Come Home Alive, with Burning Eye Books. She is now signed to The Good Literary Agency where she is represented by Abi Fellows. She has also been widely published including Mslexia, The Guardian, Byline Times amongst others.
Organisations and Funders