Change-Maker Stories: Tales from an Afterworld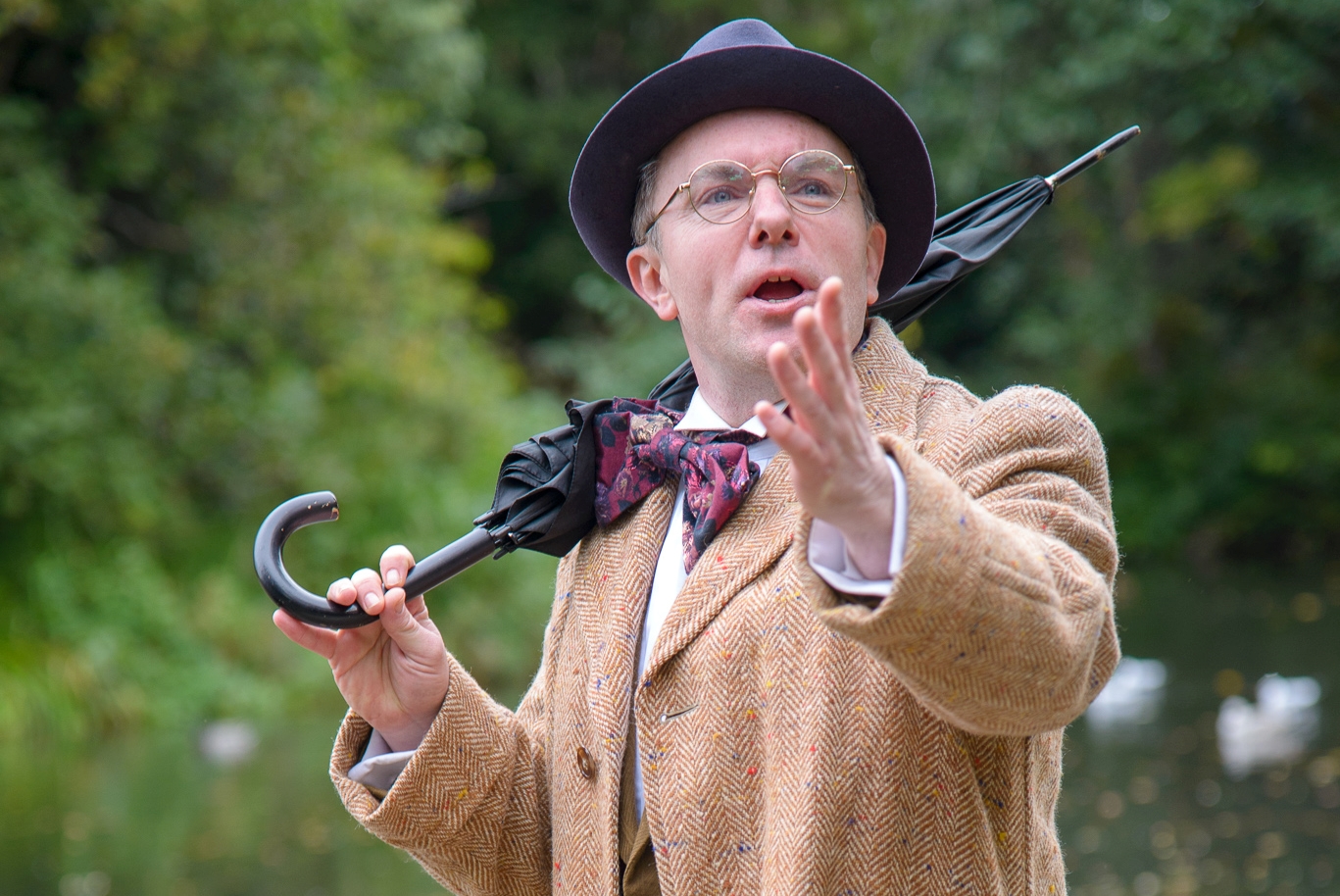 Change-Maker Stories: Tales from an Afterworld
Event Categories:
August 6
@
2:00 pm
–
3:30 pm
IST
+353 (0)1 865 6613
info@smashingtimes.ie
Live Outdoor Performance and Post-Show Panel Discussion
Book Your Place
Artists
Rob Harrington, actor
Emma Byrne, musician
Feilim James, writer
Geraldine McAlinden, director
Full Event Details
Tales From an Afterworld by Féilim James is a reflection on the life and work of William Butler Yeats (1865-1939), an Irish poet, dramatist, and prose writer. He was awarded the Nobel Prize for literature in 1923 and is considered one of the great English-language poets of the twentieth century. With poetry by Eva Gore-Booth (1870-1926), a poet, writer, trade unionist, campaigner for equality and a sister of the Irish revolutionary leader Constance Markiewicz and live music performed by violinist Emma Byrne. The event culminates in a panel discussion on States of Independence – Artist Change-Makers from the Decade of Centenaries and New Visions for the Future with the artists and invited guest speakers.
Valentia Island lighthouse is a unique building in a spectacular setting. The Lighthouse is home to the most westerly harbour light on the island of Ireland, guiding vessels through the Northern entrance to Valentia Island harbour.
Speaker Biographies:
Rob has enjoyed both national and international tours over the past 19 years of his acting career. He has most recently performed Tales from an Afterworld (WB Yeats), written by Féilim James and directed by Geraldine McAlinden in Áras an Uachtaráin for President Michael D Higgins. Some of his favourite theatre productions include The Shadow of a Gunman (The New Theatre, directed by Ronan Wilmot), Pinter x 4 (Pearse Centre, directed by Peter Reid), Scabs (Theatre Upstairs directed by Liam Halligan) In Arabia We'd all be Kings (Beckett Theatre, directed by Liam Hallihan), Mary Stuart (The Grand Lodge, Liam Halligan) and La Locandiera (Edinburgh Fringe festival, directed Alice Coghlan). His screen work includes 'A date for Mad Mary', 'Vaudevillians', 'The Comeback', 'Twitchy', 'The saviour of Dublin City', 'Ctrl', 'The Guarantee', 'The Enchanted Island', 'Two Margaritas and one Daiquiri' amongst other independent films. Rob is also a seasoned theatre and screen workshop facilitator.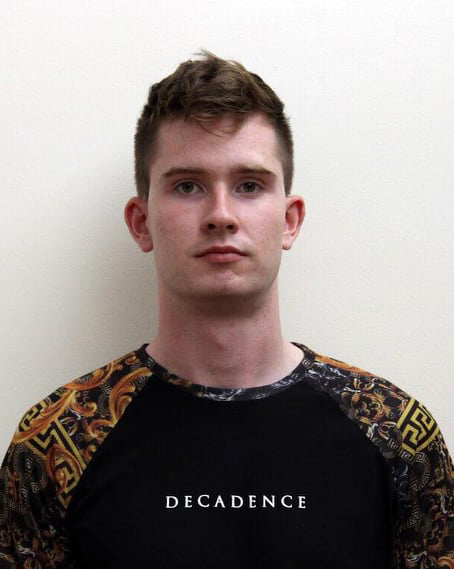 Féilim James is an award-winning writer from Dublin, Ireland. In 2020, the Arts of Council of Ireland awarded Féilim a Literature Bursary Award to finish his debut novel, Flower of Ash, as well as a Professional Development Award. He received an Arts Bursary from Dublin City Arts Office in 2021 to finish his first poetry collection, I was a river, lost. His short fiction and poetry have appeared in numerous journals, including The Fiction Pool, The Galway Review, and Icarus. His work through Irish, under Féilim Ó Brádaigh, has won seven Oireachtas na Gaeilge literary awards. His short fiction and poetry, through English and Irish, have appeared in a number of journals, including The Fiction Pool, The Galway Review, Icarus, and Comhar. A short film Féilim wrote, titled The Big No, produced by Smashing Times, was shortlisted by the IndieX Film Festival, and his play At Summer's End has toured Ireland.
In The Big No, a young man tells the story of his psychological unravelling and subsequent mental health crisis. Told in the form of a voiceover monologue accompanied by compelling imagery, this poetic short film takes us on a journey of despair, introspection, and hope. As he battles against panic attacks and suicidal thoughts, he is forced to face the 'why' of his problems head on, learning some essential truths about himself and the world.
Féilim's play At Summer's End has been on tour with Smashing Times as part of The Woman is Present: Women's Stories of WWII. At Summer's End is based on the life-story of Ettie Steinberg, an Irish woman who was murdered, along with her family, at Auschwitz.
Féilim's themes are wide-ranging, and include identity, mental illness, guilt, human animalism, death, and humankind's relationship with nature. He is committed to maintaining an ever evolving and progressive approach to his work, with each book both building on the last and differing in a vital way. In other words, the aforementioned themes will change as time passes, as will their stylistic rendering. 'My inspirations are many and wide-ranging. To the fore are James Joyce, Sylvia Plath, John Banville, Marilynne Robinson, Ted Hughes, TS Eliot, Seán Ó Ríordáin, and Radiohead'.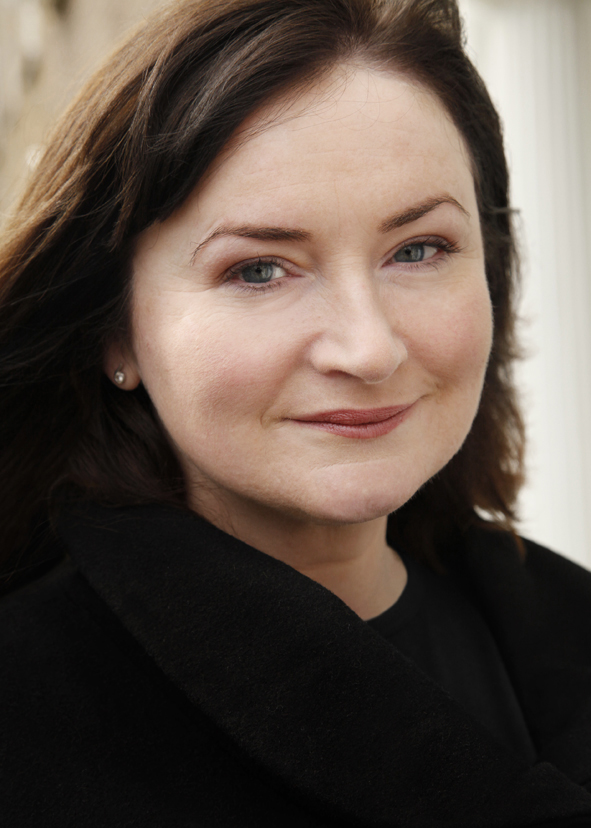 Geraldine is an actor, director, producer and writer originally from Armagh in Northern Ireland. She started training in acting in the Gaiety School of Acting in 2000 and later in Stanislavski at the Focus Theatre in Dublin. In 2012/13 Geraldine completed the full time Screen Acting Programme at The Factory (now Bow Street Academy) in Dublin where she trained with Lance Daly, Kirsten Sheridan, Shimmy Marcus, Jim Sheridan, Aisling Walsh, Derbhla Walsh, Frank Berry and Ian Power, among others.
Her film acting credits include Ordinary Love, Black 47, The Secret Scripture, Dark Lies the Island, Procession, and Portrait of a Zombie. Geraldine's performance in Portrait of a Zombie led to her being long listed for an IFTA for Best Actress in a leading role in a feature film in 2013. Geraldine's TV Credits include Miss Scarlet and the Duke, Blood, Striking Out and Red Rock. Her stage performances include The 24 Hour Plays Dublin 2020 (Abbey Theatre), One Day by Dick Walsh as well as Dublin Fringe theatre shows A Remember to Breathe and Spoonfed (a long play improvisation), Philadelphia, Here I come! and Beyond Therapy!
Geraldine trained in directing with Kristian Marken and she subsequently became an associate director with The Focus theatre. Her stage directing credits include Play/Record – The Granby Transcripts, (Players Theatre, Trinity), My Name is Mary (Project Theatre), The Cripple of Inishmaan, (Smock Alley) The New York Monologues (The International Bar, Smock Alley, The Electric Picnic, the Bulmer's Comedy Festival and The Focus Theatre), One flew over the Cuckoo's Nest (The Factory), Orphans (The New Theatre). Film directing credits include the short films Helmets and Thorny Ireland.
Geraldine has trained in writing with Stephen Walsh (Filmbase) and Pat McCabe (The Factory) among others. Her tiny play Knowing was published and produced by Fishamble's Tiny Plays for Ireland. She has also written several short films.
Geraldine is one of two founding members of Alchemy 8 Productions which produces theatre and film with a particular focus on stories of the human heart in conflict with itself. Its theatre production Orphans by Lyle Kessler which Geraldine also directed was included in a round-up of best theatre performances in Ireland in 2015.
Geraldine is fascinated by investigating themes of the human need for connection and community, the importance of sense of place and roots and the presumptions and prejudices these can bring. This is reflected in much of her work involving large ensemble casts, with a focus on developing well rounded, interesting characters and their physical and emotional juxtaposition in relation to each other.
She is passionate about the arts' ability to positively impact audiences in many far-reaching ways from providing much needed entertainment and escapism, to being a salve for the soul, a cathartic release and a means of encouraging and developing empathy. Geraldine believes in the power of humour to provoke an emotional shift. As a solicitor in her previous life, Geraldine is passionate about justice and promoting Human Rights on an individual and collective basis.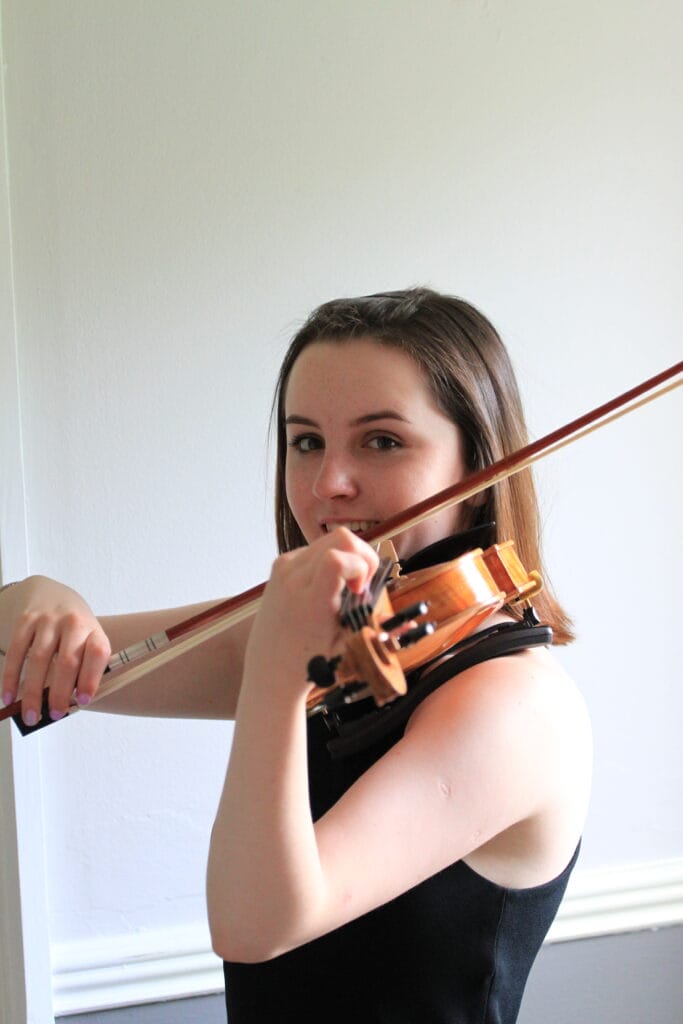 Classical musician Emma Byrne is an active performer across Ireland and abroad. She is an enthusiastic young violinist with a passion for the arts. She has performed at venues such the National Concert Hall, the RDS, the Helix Theatre and the Whale Theatre. Having studied at the Young European Strings School of Music and the Royal Irish Academy of Music, she now divides her time between teaching, orchestral playing, chamber music and solo performances.
States of Independence
This show is part of States of Independence, a project that celebrates the stories of ten change-makers from the Decade of Centenaries 1912-1922 linked to the stories of ten change-makers today working to make society a better place. The twenty stories gathered act as inspiration for the creation of new artworks by ten artists, working in visual art, film, dance, theatre, creative writing and digital arts. The artists come together to create a range of artworks and performances for public display in eight sites – both ancient and modern – across Ireland and for display via a creative billboards campaign and online on the Smashing Times Virtual Art Gallery. The stories, artworks and performances are shared with public audiences to reflect on modern day revolutionary visions for the future inspired by the past, launched for the annual Dublin International Arts and Human Rights festival 13 to 22 October 2023. The internationally acclaimed team of ten artists is led by Mary Moynihan, an award-winning writer, poet, director, theatre and filmmaker and Artistic Director, Smashing Times International Centre for the Arts and Equality, working with John Scott, Artistic Director and Choreographer, Irish Modern Dance Theatre, and a range of artists working in literature, visual arts, theatre, film and new digital technologies.
The team collaboratively create a series of interconnected artworks including a live multi-disciplinary performance, visual art projections and a creative billboards campaign to be launched for the 2023 annual International Dublin Arts and Human Rights festival taking place from the 13 to 22 October 2023. Events are accompanied by panel discussions and public talks on new visions for a peaceful and equal society for all.
Events take place in Dublin, Kerry, Clare and Donegal with online work accessible across Ireland and internationally celebrating changemakers and heroes from the past and today, bringing people together to promote active citizenship, equality, human rights and diversity and celebrating new visions for a peaceful and equal future for all. Events take place in a range of venues both ancient and modern including Office of Public Work spaces throughout Ireland.
For further information please contact Freda Manweiler, producer, telephone 087 2214245 or email freda@smashingtimes.ie
Supported by The Arts Council Open Call as part of ART: 2023 a Decade of Centenaries Collaboration between The Arts Council and the Department of Tourism, Culture, Arts, Gaeltacht, Sport and Media. Supported by Creative Europe as part of the Theatre in Palm project.
Organisations Involved / Partner Organisation(s):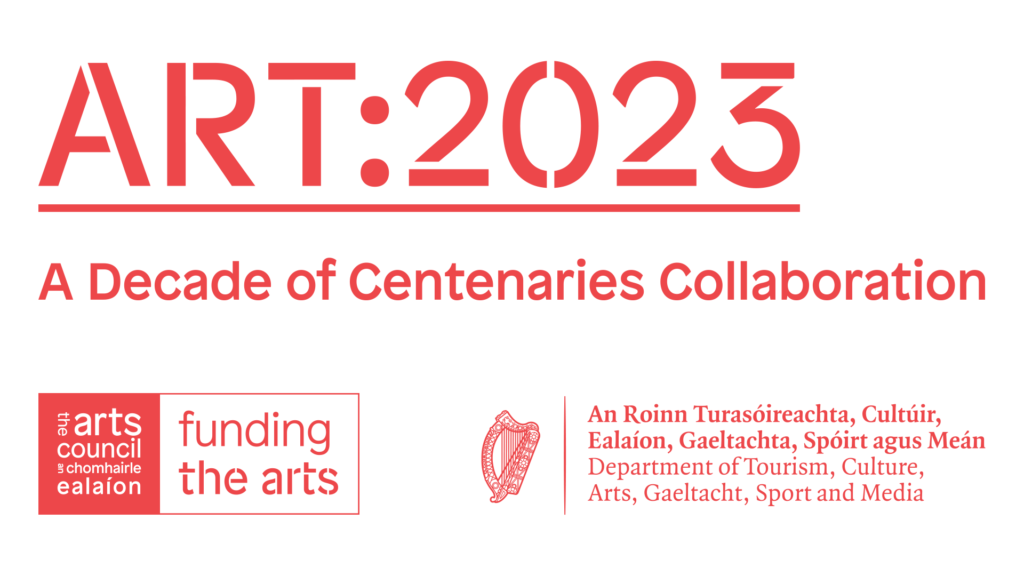 Venue Information: