Courageous Women – A Celebration of Change-Makers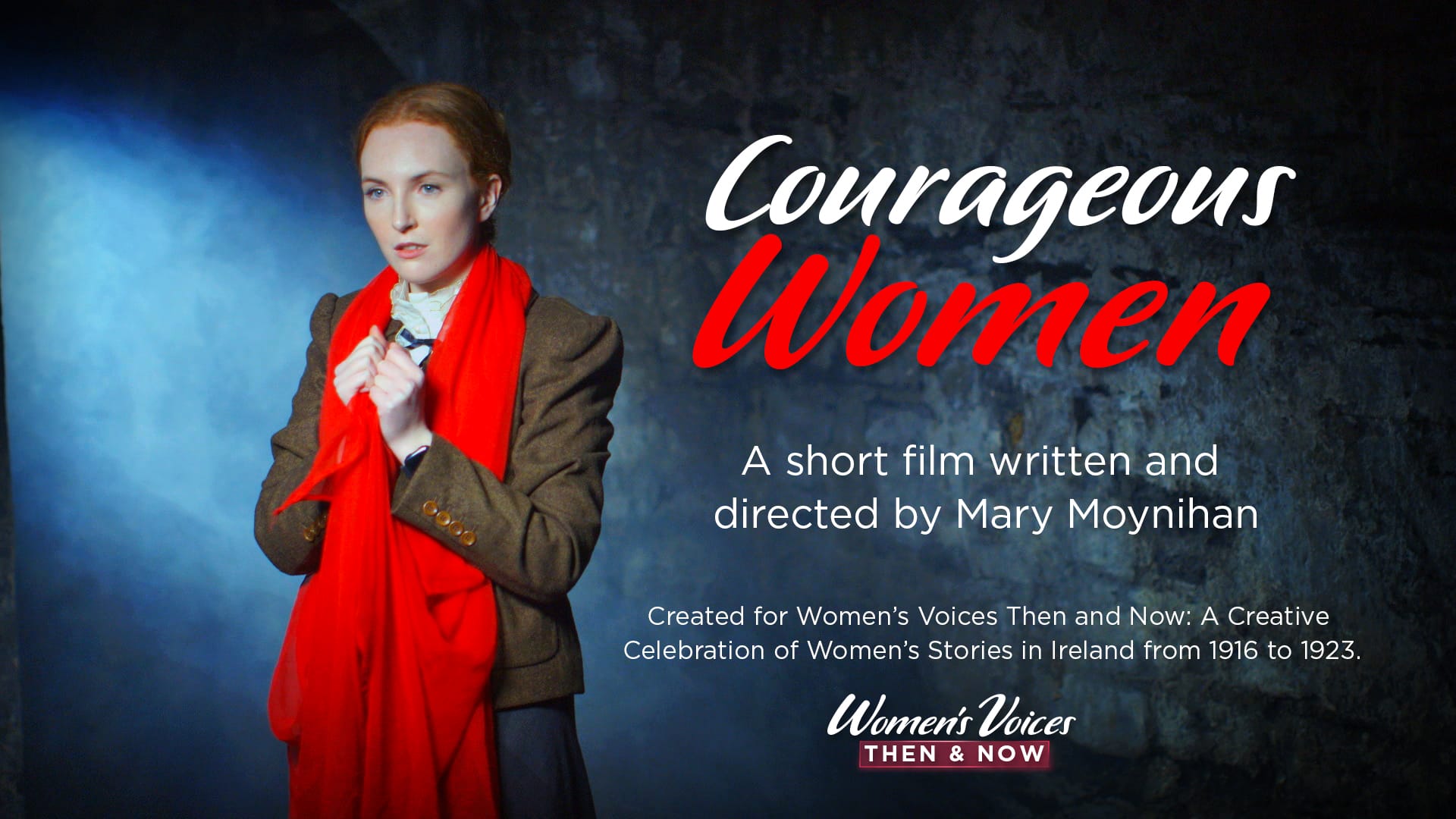 Courageous Women – A Celebration of Change-Makers
Event Categories:
August 1
@
11:00 am
–
October 31
@
4:00 pm
IST
+353 (0)1 865 6613
info@smashingtimes.ie
A film installation by Mary Moynihan on display in The Tearooms, Glebe House, Co Donegal from 1 August to 31 October 2023. The film is an imagined re-creation of moments from the lives of women in Irish history from 1916 to 1923
Artists
Lead Artist and Curator: Mary Moynihan, Theatre and Film Maker, and Artistic Director, Smashing Times
Producer: Freda Manweiler
Associate Curator/Researcher: Niamh Clowry
Cast: Megan O'Malley, Róisín McAtamney and Ann Sheehy
Costumes: Risa Ando
Set Design: The Company
Digital Artist/Graphic Design: EM Creative
Consultant Historian (pro bono): Sinead Mc Coole
Full Event Details
Courageous Women is a film by Mary Moynihan inspired by a creative re-imagining of moments from the lives of women in Irish history from 1916 to 1923. The film is inspired by the stories of Constance Markievicz (1868-1927); Helena Molony (1884-1967); Margaret Skinnider (1893-1971); Hanna Sheehy Skeffington (1877-1946) and Eva Gore Booth (1870-1926).
Courageous Women is on display in The Tearooms, Glebe House, Co Donegal from 1 August to 31 October 2023.
The women whose stories inspire the film are:
Constance Markievicz (1868-1927) an Irish politician, revolutionary nationalist, suffragette and socialist
Helena Molony (1884-1967), a Republican, feminist and labour activist. Helena was a member of Inghinidhe na hÉireann and the Irish Citizen Army and was stationed at City Hall Garrison during the Easter Rising of 1916.
Margaret Skinnider (1893-1971), a revolutionary feminist and maths teacher who came to Dublin from Scotland at the age of 23 to take part in the Easter Rising.
Hanna Sheehy Skeffington (1877-1946), radical activist, feminist, pacifist and human rights campaigner and one of Ireland's foremost suffragettes. Hanna was one of the original founders of the militant Irish Women's Franchise League set up in 1908 to fight for emancipation and a woman's right to vote.
Eva Gore Booth (1870-1926), a poet, writer, trade unionist, feminist, campaigner for social justice, and a sister of Irish revolutionary Countess Markievicz.
The film is written by Mary Moynihan and is inspired by and incorporates original writings from Constance Markievicz; poetry excerpts by Eva Gore Booth; original testimony including an adaptation from Doing My Bit for Ireland by Margaret Skinnider; original testimony from Helena Molony and writings by Hanna Sheehy Skeffington.
No booking necessary, open daily.
Speaker Biographies: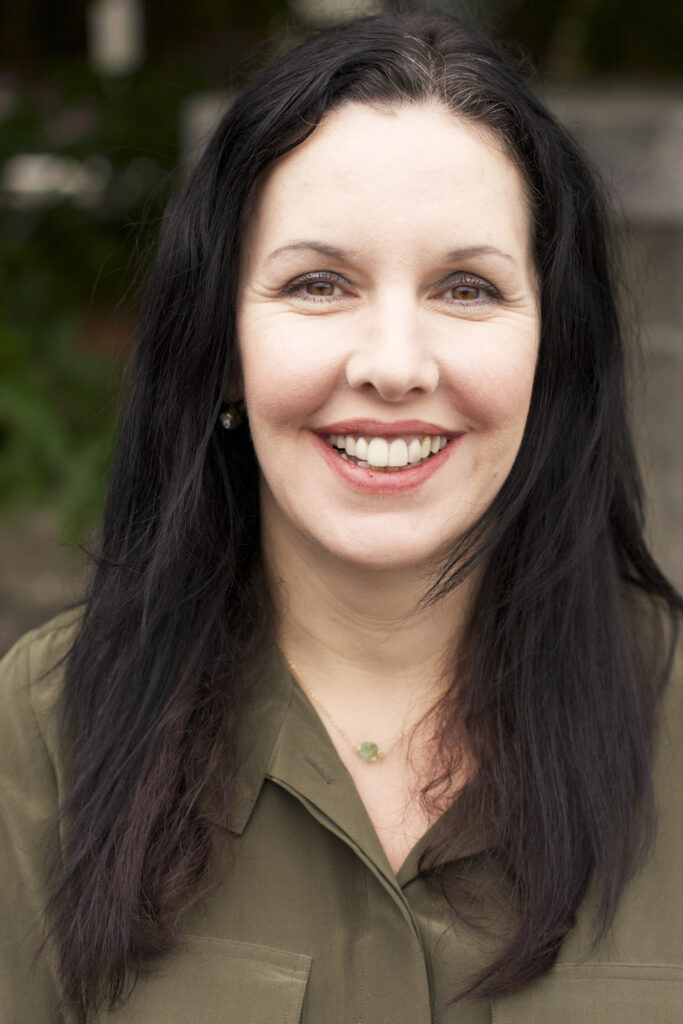 Mary Moynihan, (she/her), MA, is an award-winning writer, director, theatre and film-maker, an interdisciplinary artist and one of Ireland's most innovative arts and human rights artists creating work to promote the arts, human rights, climate justice, gender equality, diversity and peace.
Mary is Artistic Director of Smashing Times International Centre for the Arts and Equality and works collaboratively with artists and over 50 organisations across Ireland, Northern Ireland, Europe and internationally, using the arts to promote rights and values for all. Company patrons of Smashing Times are Sabina Coyne Higgins, Senator Joan Freeman, founder of Pieta House, Ger Ryan, actor and Tim Pat Coogan, writer and historian. Founding patrons were writers Maeve Binchy and Brian Friel.
Mary's work has won a number of awards including the Allianz Business to Arts Awards, a GSK Ireland Impact Award, a Dublin Bus Community Spirit Award, a National Lottery Good Cause Award, the international #ArtsAgainstCovid award, an Arts Council Project Award and an Arts Council Agility Award.
Mary is Artistic Curator for the annual Dublin Arts and Human Rights festival implemented by Smashing Times and Front Line Defenders in partnership with Amnesty International, Fighting Words, ICCL, NWCI, Irish Modern Dance Theatre, Trócaire and Poetry Ireland, funded by The Arts Council. The aim of the festival is to showcase and highlight the extraordinary work of human rights defenders in Ireland and around the world, past and present, and the role of the arts and artists in promoting human rights today.
Mary's artistic practice encompasses theatre, film, literature, poetry, and curatorship. Mary's work focuses on primal, visceral and intuitive responses to vulnerability and conflict and an exploration of self and the other. Her work explores an interconnectedness of the body, voice and imagination, revealing the inner life through physical and spiritual energies and intuitive engagements. Mary has a focus on using historical memory in her artistic practice as inspiration for the creation of original artworks across a range of mediums, remembering stories of ordinary yet powerful women and men from history and today who stood up for the rights of others.
As a playwright, Mary's work includes the highly acclaimed The Woman is Present: Women's Stories of WWII co-written with Paul Kennedy, Fiona Thompson and Féilim James; A Beauty that will Pass; Constance and Her Friends – selected by President Michael D. Higgins for performance at Áras an Uachtaráin for Culture Night 2016; In One Breath from the award-winning Testimonies(co-written with Paul Kennedy); and Shadow of My Soul, May Our Faces Haunt You and Silent Screams.
Mary's film work includes the hour-long documentary Stories from the Shadows, the short film Tell Them Our Names, inspired by women's stories of WWII and selected for the London Eye International Film Festival and Kerry Film Festival, the creative documentary Women in an Equal Europe and the short films Courageous Women and Grace and Joe inspired by powerful women's stories from the 1916 to 1923 decade of commemorations period in Irish history.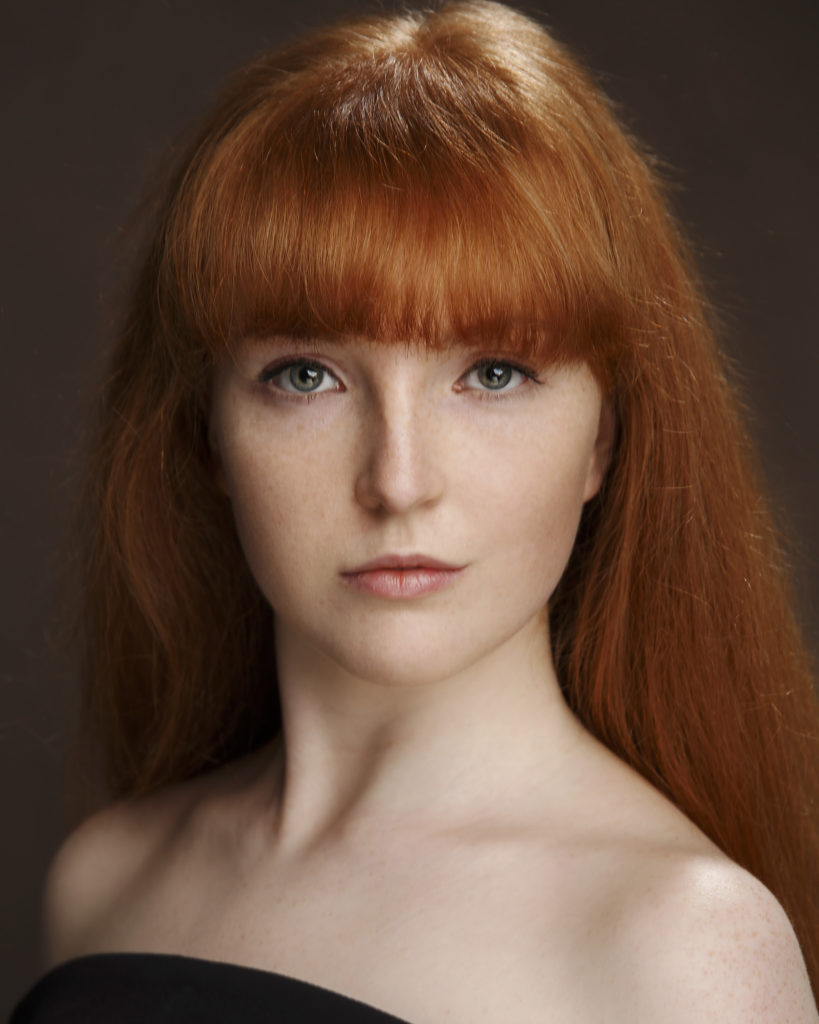 Megan O'Malley has recently completed a 'Masters in Theatre Practice' student in University College Dublin. Previous to this she graduated from the Gaiety School of Acting's two-year full time course in 2015. While training she took on many roles, including: Runt in Disco Pigs, Ophelia in Hamlet, Kate in The Taming of the Shrew, and Mags in The Spinning Heart. Megan also played Melissa in The Full Moon Hotel by Philip Doherty. Since graduating she has played Queen Elizabeth in 'Gráinne', and has worked on several short films including 'Rising', 'The Nest', 'Lilith' etc . She also stared in Kerry Gold's latest TV commercial and We Cut Corners music video 'Of whatever' by Stoneface Films. Megan was awarded the Gaiety Theatre Bursary, 2014. More recently, Megan won the F.A.B. bursary award for Best Actress 16-21. Megan is also a passionate writer and was the first in the school's history to premier her own work 'MJ' for the GSA graduation industry showcase. She also worked alongside Paul Meade for her Manifesto piece 'The Mourning Seat'. From there Megan worked with Paul Meade over 2016 in developing her idea for 'Home', and was thrilled to present it as part of Smock Alley's Scene and Heard festival for new work in 2017. Megan has since expanded 'Home' to a full length production and which premiered in The New Theatre in 2018.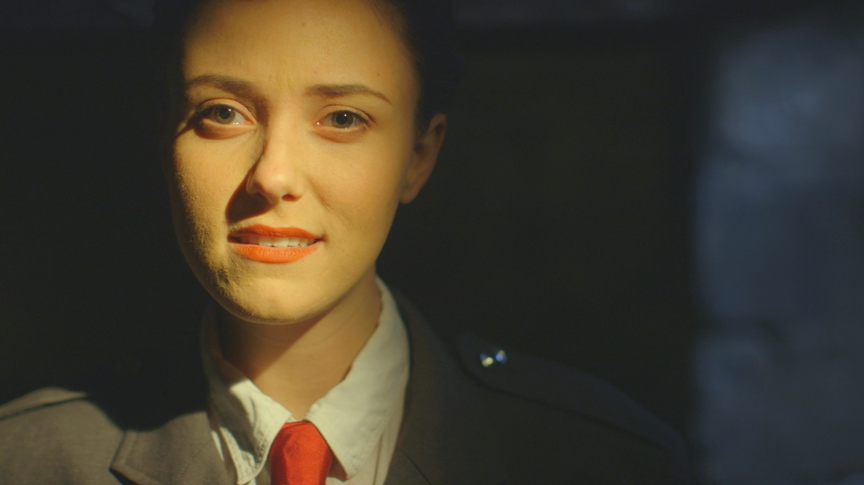 Róisín is an actor and facilitator based in Dublin. Originally from Cork, Róisín undertook a BA in Drama Performance from DIT's Conservatory of Music and Drama. Upon graduating from DIT Róisín worked in New York on off-Broadway show Ten Ways on A Gun. Other theatre credits include Antigone, Romeo and Juliet and Smashing Times' The Woman is Present: Women's Stories of 1916 and If you could Read my Mind from the highly acclaimed Testimonies. Róisín has performed in the Smashing Times tour of The Woman is Present: Women's Stories of WWII performing in Deirdre Kinahan's new piece Ode to Ettie Steinberg, which toured to Ireland, Northern Ireland and Germany.
Sinéad McCoole is the author of many books including Hazel, A Life of Lady Lavery (1996) and No Ordinary Women (1997) and Easter Widows, the untold story of the wives of the executed leaders (2014) and Women 1916-Mná 2016 (2017). She is a member of the Government's Expert Advisory Group on the Decade of Centenaries (2012-to date). She was Historical Advisor to the 2016 National Commemoration Programme, Curator of Mná 1916. She has curated exhibitions on Irish history & art in both Ireland and the U.S. A Broadcaster and script writer her work includes Guns and Chiffon (2003) and A Father's Letter part of the After '16 Irish Film Board shorts commissioned for the centenary was based on her interviews with Fr. Joe Mallin (1913-2018). Her areas of expertise are Modern Irish History from the 1880 to the present, Material culture, museums, the history of Irish women, child prisoners, Sir John and Lady Lavery. She is an expert in the area of women's imprisonment 1916-1923. Her current area of interest is women in politics and public life 1918-2018.
States of Independence
This event is part of States of Independence, a project that celebrates the stories of change-makers from the Decade of Centenaries 1912-1922 linked to the stories of change-makers today working to make society a better place. The stories gathered act as inspiration for the creation of new artworks by ten artists, working in visual art, film, dance, theatre, creative writing and digital arts.
The artists come together to create a range of artworks and performances for public display in sites – both ancient and modern – across Ireland and for display via a creative billboards campaign and online on the Smashing Times Virtual Art Gallery. The stories, artworks and performances are shared with public audiences to reflect on modern day revolutionary visions for the future inspired by the past, launched for the annual Dublin International Arts and Human Rights festival 13 to 22 October 2023. The internationally acclaimed team of ten artists is led by Mary Moynihan, an award-winning writer, poet, director, theatre and filmmaker and Artistic Director, Smashing Times International Centre for the Arts and Equality, working with John Scott, Artistic Director and Choreographer, Irish Modern Dance Theatre, and a range of artists working in literature, visual arts, theatre, film and new digital technologies.
Events are accompanied by panel discussions and public talks on new visions for a peaceful and equal society for all. Events take place in Dublin, Kerry, Clare and Donegal with online work accessible across Ireland and internationally, celebrating changemakers and heroes from the past and today, bringing people together to promote active citizenship, equality, human rights and diversity and celebrating new visions for a peaceful and equal future for all.
For further information please contact Freda Manweiler, producer, telephone 087 2214245 or email freda@smashingtimes.ie
Presented by Smashing Times International Centre for the Arts and Equality
As part of States of Independence – A Celebration of Change-Makers
Supported by The Arts Council Open Call
As part of ART: 2023 a Decade of Centenaries Collaboration between The Arts Council and the Department of Tourism, Culture, Arts, Gaeltacht, Sport and Media.
Presented for the annual international Arts and Human Rights Festival and Theatre in Palm.
For information telephone 021 4215104 10am-1pm Monday to Friday or email admin@smashingtimes.ie
Bookings: www.smashingtimes.ie
Smashing Times don't want ticket cost to be a barrier to experiencing any of our shows. Please contact admin@smashingtimes.ie if you would like to attend.
Organisations Involved / Partner Organisation(s):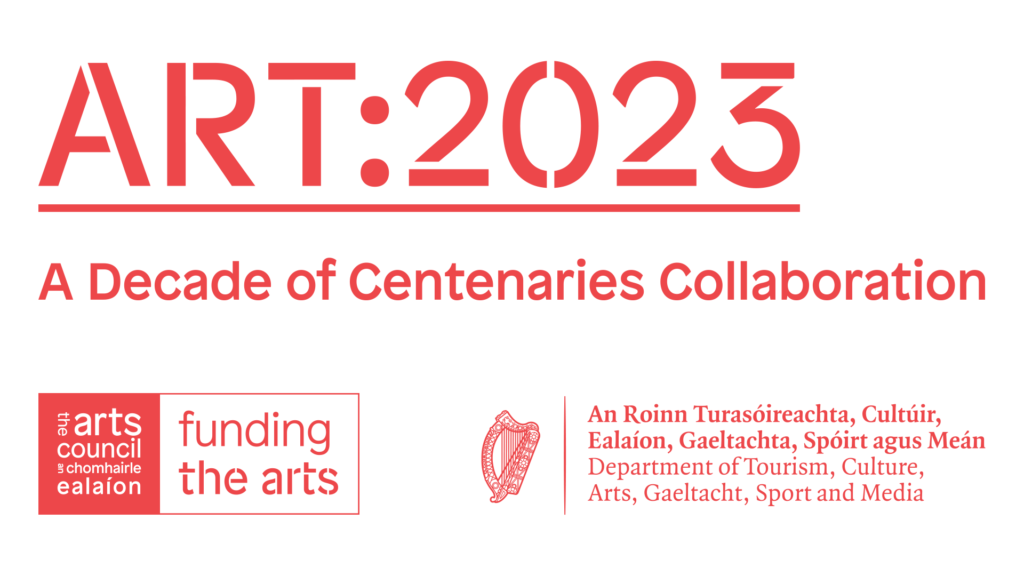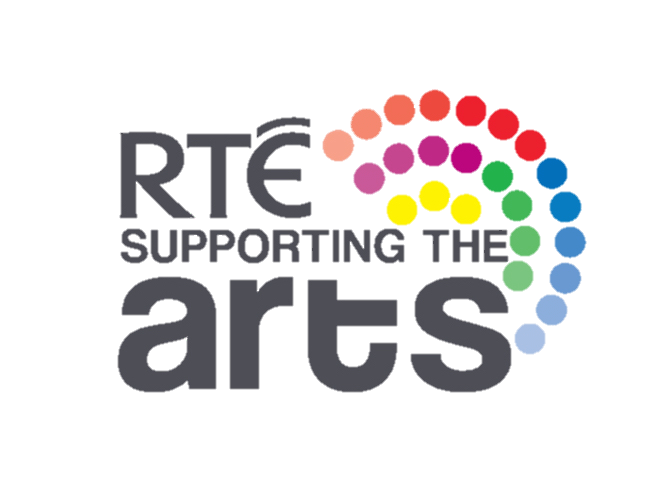 Venue Information: