Staging and Cooperation: From words to visuals with emerging artists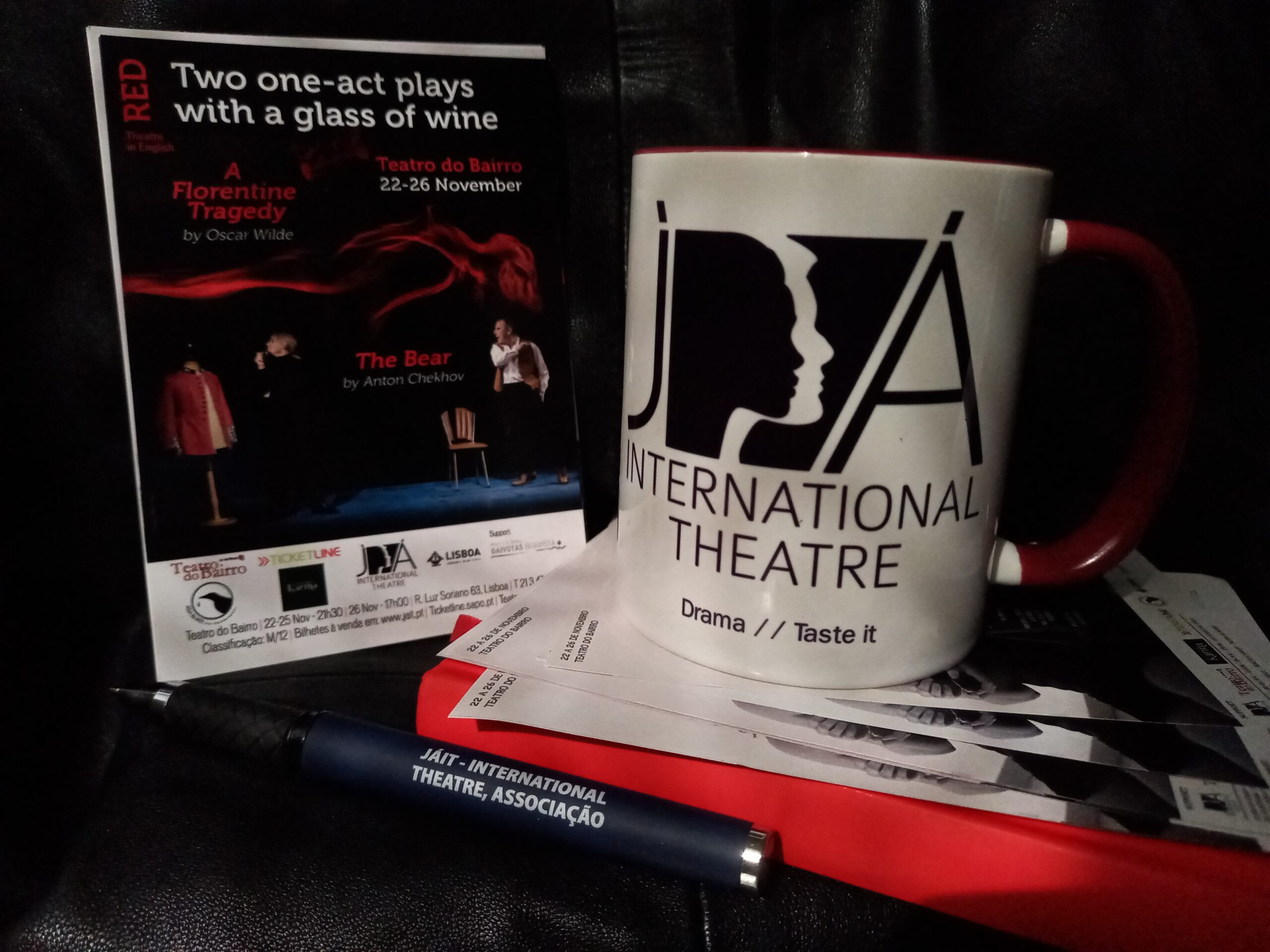 Staging and Cooperation: From words to visuals with emerging artists
Event Category:
October 14, 2022
@
2:00 pm
–
3:30 pm
IST
Theatre in Palm Digital Coffee Talk
Book Your Place
No booking required, access the event via Zoom here: https://us02web.zoom.us/j/84656046016?pwd=S1dGdGhwTlZkcitwSkVUNGxFUEM1dz09
Full Event Details
A Digital Coffee Talk will be hosted by the amazing Já Theatre from Portugal. Tania Kumeda directed Já's first shows in Lisbon: a double bill of Chekhov's The Bear and Oscar Wilde's A Florentine Tragedy as well as site-specific show Memory Lanes, a Nabokov triple bill. In this Digital Coffee Talk, Tania reflects on the experience of working with a variety of emerging artists and the lessons learnt during the process of how to convert words to visuals and action onstage. She also talks about site-specific events, for example turning a photo studio into a dimly-lit photo theatre.
Já is an artistic association founded in Lisbon in July 2017, by Dan Cotterall, Tania Kumeda, Margarida Rocha and Suresh Nampuri, to perform innovative English language theatre. The company aims to tell stories for the here and now – in English – in Lisbon, in the cultural cradle of Europe. Apart from mainstage productions, staged readings and workshops, the company are also involved in experiments with other dedicated professionals from around the globe who enjoy pushing the boundaries of the theatrical medium. This is the Já Universe. Hopefully, these creative explorations will plant the seed for ground-breaking new productions in the future.
Facilitator
Tania is an artist, stage director, event manager and avid movie-goer who draws her inspiration from words, images and memories.
A native of Kyiv, Tania completed a Master's degree in Foreign Languages & Literature in Ukraine, as well as an FIFA/CIES program in Sports Management. After 12 years' experience of teaching and sports & event management in Kyiv and Lisbon, she decided to refocus on her art. For three years, she was a leading actress at the Kyiv Theatre of Comedy. In 2017, she directed JÁ's inaugural show "RED" in Lisbon.
Apart from projects ranging from stage directing to podcasting and video poetry, Tania will be involved in the EU-funded "Theatre in PALM" initiative spanning the period 2022-2024.
Tania is also a certified translator of scripts, sports literature, subtitles and voiceover material.
Venue Information: