State of the Art Launch and Performance – All Welcome in Celebration and Solidarity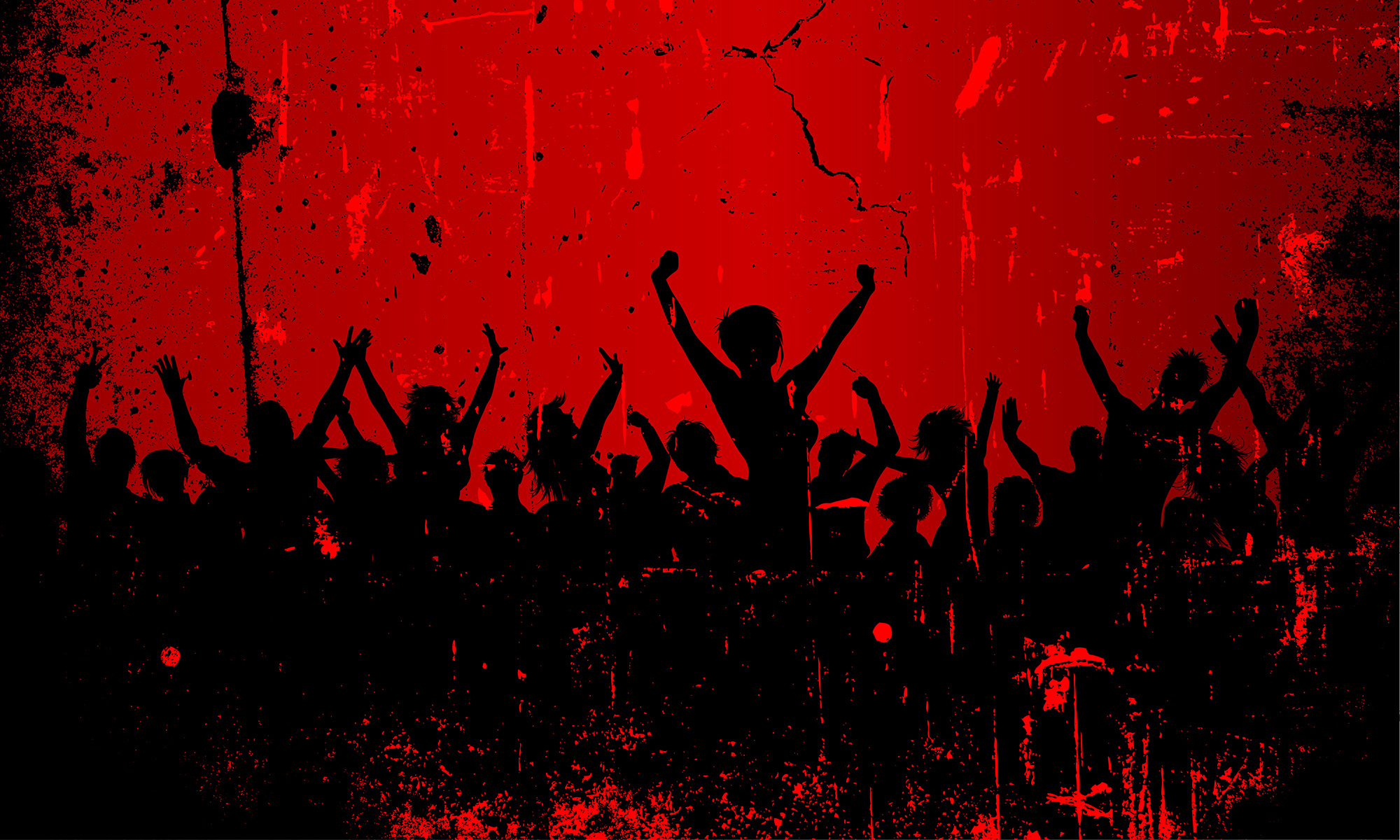 State of the Art Launch and Performance – All Welcome in Celebration and Solidarity
October 14, 2022
@
6:00 pm
–
8:00 pm
IST
Launch of the 2022 Dublin Arts and Human Rights Festival and State of the Art: Transformative Memories in Political Violence Multi-Media Exhibition with presentations, artist talks and performances from Uganda and Ireland
Book Your Place
Artists and Speakers
Olive Moore, Deputy Director, Front Line Defenders
Mary Moynihan is a writer, poet, theatre and film-maker, and Artistic Director, Smashing Times International Centre for the Arts and Equality, Ireland. Mary's work explores stories linked to historical memory in war and conflict and focuses on the role of the arts to promote equality, diversity, human rights, gender equality and peace. Mary is Artistic Curator of the annual Dublin International Arts and Human Rights Festival (DAHRF) and is co-curator with Amna Walayat on the State of the Art: Transformative Memories in Political Violence multi-media exhibition.
Senator Mary Fitzpatrick
Carla Ryan, singer and performer
Professor Brandon Hamber, John Hume and Thomas P. O'Neill Chair in Peace, International Conflict Research Institute (INCORE), Transitional Justice Institute (TJI), Ulster University, Northern Ireland
Representative of the Lord Mayor of Dublin, Caroline Conroy
Rob Harrington, performer
Jeff Korondo, solo musician, singer, songwriter, Uganda
Lisa McLoughlin-Gnemmi, Violinist
Hilary Bow, Singer, Songwriter
MC's: Ciara Hayes and Michael McCabe
Full Event Details
This special event features presentations, artist talks and live music and performances to launch the fourth annual, international Dublin Arts and Human Rights Festival 2022 and to launch the flagship event the State of the Art: Transformative Memories in Political Violence exhibition, a multi-media installation and exhibition displaying a selection of artworks reflecting at both personal and political levels on themes of arts, human rights and transformative memory in political violence impacting on communities across the globe. The exhibition features artworks in a multitude of forms – film, video, poster art, visual art, photography, poetry, song, textiles, sculpture, painting, live performance and installation – and can be viewed on site and online. The evening features performances by Jeff Korondo, a solo musician, singer and songwriter from Uganda, whose work promotes a range of human rights issues including children's rights and peaceful democracies and performances and readings from The Feeling Soul, a new work by artist Mary Moynihan with song and poetry from artists including Carla Ryan, Rob Harrington, Áine Ni Ghlinn, and Michael McCabe and music by Lisa McLoughlin-Gnemmi.
Speaker Biographies: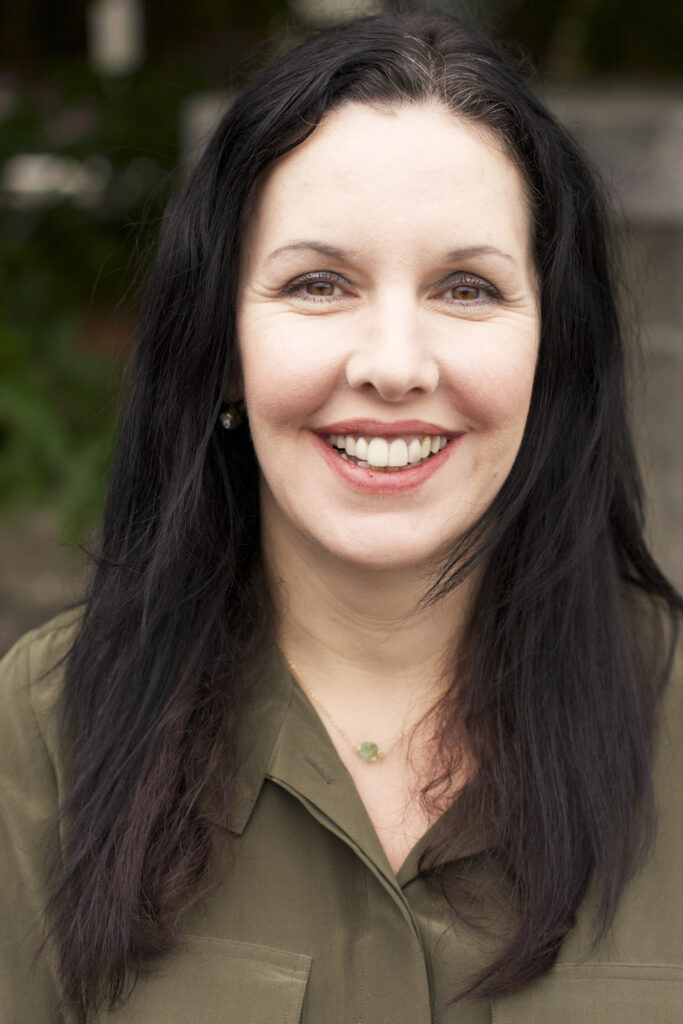 Mary Moynihan, (she/her), MA, is an award-winning writer, director, theatre and film-maker, an interdisciplinary artist and one of Ireland's most innovative arts and human rights artists creating work to promote the arts, human rights, climate justice, gender equality, diversity and peace.
Mary is Artistic Director of Smashing Times International Centre for the Arts and Equality and works collaboratively with artists and over 50 organisations across Ireland, Northern Ireland, Europe and internationally, using the arts to promote rights and values for all. Company patrons of Smashing Times are Sabina Coyne Higgins, Senator Joan Freeman, founder of Pieta House, Ger Ryan, actor and Tim Pat Coogan, writer and historian. Founding patrons were writers Maeve Binchy and Brian Friel.
Mary's work has won a number of awards including the Allianz Business to Arts Awards, a GSK Ireland Impact Award, a Dublin Bus Community Spirit Award, a National Lottery Good Cause Award, the international #ArtsAgainstCovid award, an Arts Council Project Award and an Arts Council Agility Award.
Mary is Artistic Curator for the annual Dublin Arts and Human Rights festival implemented by Smashing Times and Front Line Defenders in partnership with Amnesty International, Fighting Words, ICCL, NWCI, Irish Modern Dance Theatre, Trócaire and Poetry Ireland, funded by The Arts Council. The aim of the festival is to showcase and highlight the extraordinary work of human rights defenders in Ireland and around the world, past and present, and the role of the arts and artists in promoting human rights today.
Mary's artistic practice encompasses theatre, film, literature, poetry, and curatorship. Mary's work focuses on primal, visceral and intuitive responses to vulnerability and conflict and an exploration of self and the other. Her work explores an interconnectedness of the body, voice and imagination, revealing the inner life through physical and spiritual energies and intuitive engagements. Mary has a focus on using historical memory in her artistic practice as inspiration for the creation of original artworks across a range of mediums, remembering stories of ordinary yet powerful women and men from history and today who stood up for the rights of others.
As a playwright, Mary's work includes the highly acclaimed The Woman is Present: Women's Stories of WWII co-written with Paul Kennedy, Fiona Thompson and Féilim James; A Beauty that will Pass; Constance and Her Friends – selected by President Michael D. Higgins for performance at Áras an Uachtaráin for Culture Night 2016; In One Breath from the award-winning Testimonies(co-written with Paul Kennedy); and Shadow of My Soul, May Our Faces Haunt You and Silent Screams.
Mary's film work includes the hour-long documentary Stories from the Shadows, the short film Tell Them Our Names, inspired by women's stories of WWII and selected for the London Eye International Film Festival and Kerry Film Festival, the creative documentary Women in an Equal Europe and the short film Courageous Women inspired by powerful women's stories from the 1916 to 1923 decade of commemorations period in Irish history.
Olive Moore took up the role of Deputy Director at Front Line Defenders in September 2020.
Olive's passion for human rights and social justice began when she became a member Amnesty International at the age of sixteen. Her activism and interest in global politics and international relations led her to undertaking a Degree in Politics and Social Policy in UCD, and then a European Masters in Human Rights and Democratisation in Venice, Italy.
Olive's experience at the beginning of her career with Trocaire, of living in Kenya and working in South Sudan and Somalia, and the Human Rights Defenders she met during this time, formed her lasting appreciation of, and deep respect for, the work of HRDs.
Olive has held a number of roles in Trocaire, including Human Rights Officer, Policy Officer, Governance and Human Rights Coordinator, and Head of Programmes for the last four and a half years. Previously, she also interned in the Human Rights Unit of the European Commission, worked for the Irish Government at the UN Commission on Human Rights, and spent two years working at the World Bank as Head of Knowledge and Learning at the GPSA (Global Partnership for Social Accountability) in Washington DC.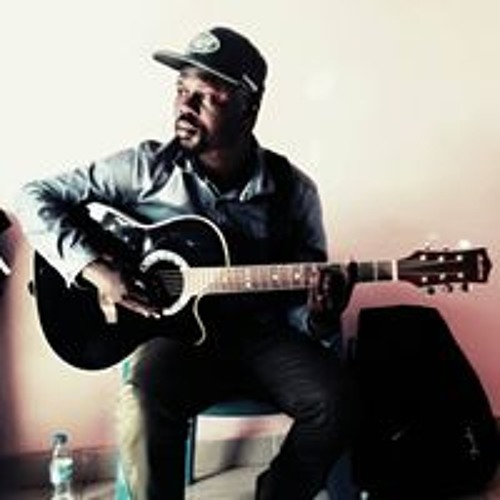 Based in Kampala, Uganda, Jeff Korondo is an artist who has been performing in Uganda since 1990. He has written, produced, and performed songs on the reintegration of ex-combatants, empathy, the International Criminal Court (ICC), defilement, child sacrifice, malaria prevention, women's rights, and children's rights, among others. His music has inspired and encouraged peace and reconciliation in Uganda.
His 2008 album 'Okwera Nono' (You Reject Me for Nothing) discourages community members from stigmatizing former abductees and ex-combatants who are reintegrating into society. He has partnered with organizations such as Save the Children, the Concerned Parents Association, and the Northern Uganda Malaria AIDS and Tuberculosis (NUMAT) program to conduct sensitization campaigns involving advocacy songs and community performances.
He is a graduate of Gulu University, where he has pursued a Bachelor's degree in Information Technology. He is also the owner of Link Printers, one of the only local printers serving post-conflict northern Uganda.
Michael McCabe is a performer, theatre director, movement choreographer, facilitator and arts therapist. He is a graduate of the prestigious Ecole Internationale de Theatre Jacques Lecoq, Paris, France, and The Gaiety School of Acting, Dublin, Ireland.
His theatre appearances include The Drowning Room (Project Arts Centre), Borstal Boy, The Risen People (The Gaiety Theatre), A Christmas Carol, The Ginger Ale Boy (Corcadorca Theatre Company), Lives Worth Living (Graffiti Theatre Company), Good Evening Mr Joyce (Samuel Beckett Centre), Diarmuid agus Grainne, An Bradan Feasa, The Libertine, New World Order (Iomha Illdanach Theatre Company), Promises, Promises (Project Arts Centre), A Day With Daghdha (Daghdha Dance Company), Macbeth, Six Characters in Search for an Author, St. Joan, Ariel (all at the Abbey Theatre), Wheel, Jeckyll and Hyde (Dublin and Prague Fringe Festivals), Resist /Surrender (Dublin Dance Festival), and Where The Shoe Pinches (The Pavilion Theatre). He was clown co-ordinator for 35 clowns and appeared in Barabbas Theatre Company's production, City of Clowns, at the Dunamaise, Junction and Eargail Arts Festivals, and The Complex, Smithfield and appeared in Pagliacci at The Everyman Place Theatre, as part of Cork Midsummer Festival.
His television and film appearances include Aristocrats (BBC), Ireland:1848, (RTE), Window (IFI), All God's Children (RTE/IFI), Nationwide (RTE). In 2021, Michael will appear in Bean Sidhe, Sweetcake, and Sodium Party, a new feature film directed by Michael McCudden.
Directing credits include: The Dead Woman's Son (Smock Alley Theatre), A Wonderful Life, Peter Pan's Cirque D'Imaginaire (TU Dublin Theatre), Showcases 2017-2019 (The New Theatre) and in 2020, The Grimm Tales (Smock Alley Theatre). Recent appearances include Footfalls, The Journey Home, and in Mermaid Arts Centre for Culture night on a work-in-progress, His Left, Her Right, supported by Mermaid and Wicklow Arts Office.
Michael has an M.A. (Honours) in Dramatherapy from the National University of Ireland, Maynooth, an M.A. in Modern Drama Studies from University College Dublin, and a B.A. (Honours) in Communication Studies from Dublin City University. He has directed theatre work in the HSE, the Dyspraxia Association of Ireland, Trinity College Dublin, St. Michael's house, and with other special needs organisations and schools with a focus on developing the potential of theatre for working with diverse groups.
Michael has been working as a Movement Director, teaching extensive movement classes for actors at the Conservatory of Music and Drama, TU Dublin, the National Association of Youth Drama, Ringsend Institute, the Department of Performing Arts, Bray Institute of Further Education, and The Gaiety School of Acting (full time course).
Michael is a resident artist with Smashing Times International Centre for the Arts and Equality and works with Smashing Times as a performer, director and arts facilitator on a range of projects from Acting for the Future to Legends of the Great Birth to State of the Art. His theatre company, Ruaille Buaille, is building a physical theatre ensemble style based on the techniques of Jacques Lecoq, Anne Bogart, and Arianne Mouchkine. Michael was movement director on The Merchant of Venice, at Mermaid Arts Centre, and on the world premiere of Guerilla Days in Ireland World premier in Cork last year, due to open in The Olympia Theatre, Dublin on September 3rd. Michael is a graduate of National University of Ireland, Maynooth, (M.A. Dramatherapy, 2.1 Honours), and was awarded a scholarship to train with internationally renowned theatre director Anne Bogart in New York. Bursary awards include South Dublin County Council, Irish Actors Equity, and The Arts Council.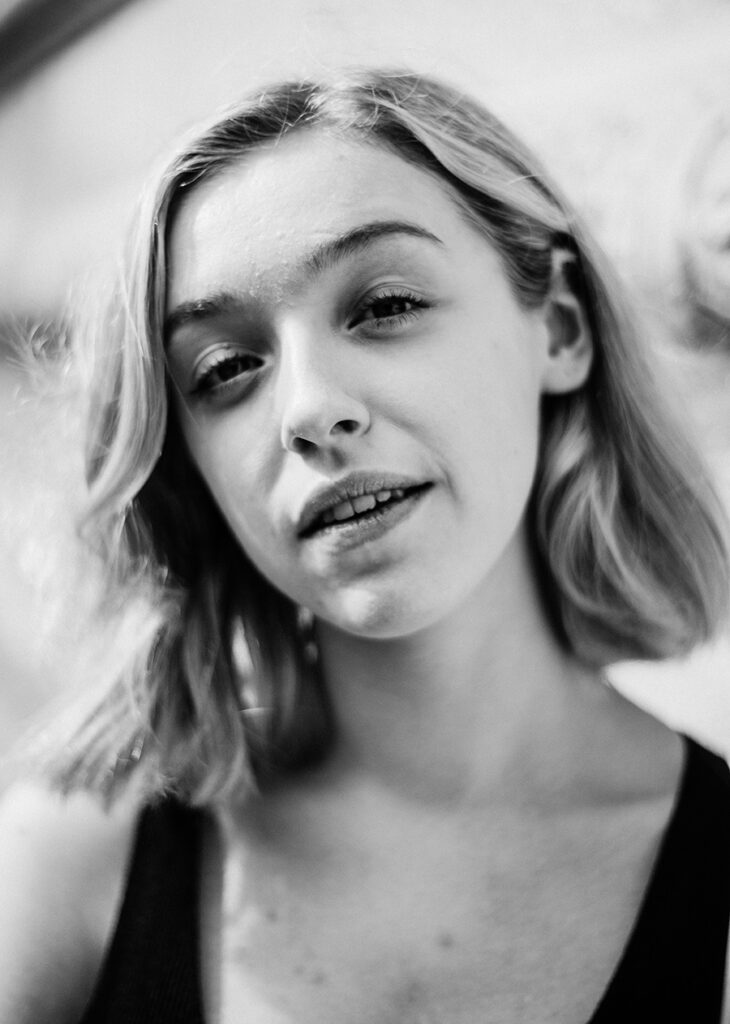 Carla Ryan is an actor, singer and songwriter from Meath. She trained in TU Dublin's Conservatory of Music and Drama and Columbia College Chicago studying Drama (Performance). She has been working with Smashing Times as an actor since 2016. Professional acting credits include Ettie in At Summers End, Nadine in Shadow of My Soul and Grace Gifford in Grace and Joe. Her performance of Grace and Joe for Constance and Her Friends by Mary Moynihan was hand selected by President Michael D. Higgins to be shown at Áras an Uachtarain for Culture Night 2016.
Carla is one half of the alt-pop duo ELKIN. Carla and best friend, Ellen were writing and singing together from the age of 15 before taking their music to a new level as ELKIN. Drawing inspiration from the likes of Joni Mitchell the duo began writing and performing folk-pop, but it wasn't until they began working with producer lullahush that ELKIN blended their love of thought-provoking folk lyrics with fierce alt-pop production. ELKIN have played at venues and festivals across Ireland including Longitude and Electric Picnic. Following the release of debut single Paro, ELKIN were named as one of State.ie's Faces of 2018. Their debut EP, Bad Habits, was released in May 2018. In February 2019, ELKIN released a new single Green Eyes, a collaboration with Æ MAK producer lullahush. In 2020 the duo were awarded funding from The First Music Contact Recording Stimulus Grant to record their debut EP Instant Hit, set for release in 2022.
ELKIN draw influence from the R'n'B, pop, indie and folk worlds. With bassist Peter and guitarist Conor of Hatchlings, plus drummer Rob, "the band display an eclectic mix of R&B, pop and hip-hop beats, bolstered by alternating female vocals and smooth guitars." Stephen Porzio, Hot Press.
Rob has enjoyed both national and international tours over the past 19 years of his acting career. He has most recently performed Tales from an Afterworld (WB Yeats), written by Féilim James and directed by Geraldine McAlinden in Áras an Uachtaráin for President Michael D Higgins. Some of his favourite theatre productions include The Shadow of a Gunman (The New Theatre, directed by Ronan Wilmot), Pinter x 4 (Pearse Centre, directed by Peter Reid), Scabs (Theatre Upstairs directed by Liam Halligan) In Arabia We'd all be Kings (Beckett Theatre, directed by Liam Hallihan), Mary Stuart (The Grand Lodge, Liam Halligan) and La Locandiera (Edinburgh Fringe festival, directed Alice Coghlan). His screen work includes 'A date for Mad Mary', 'Vaudevillians', 'The Comeback', 'Twitchy', 'The saviour of Dublin City', 'Ctrl', 'The Guarantee', 'The Enchanted Island', 'Two Margaritas and one Daiquiri' amongst other independent films. Rob is also a seasoned theatre and screen workshop facilitator.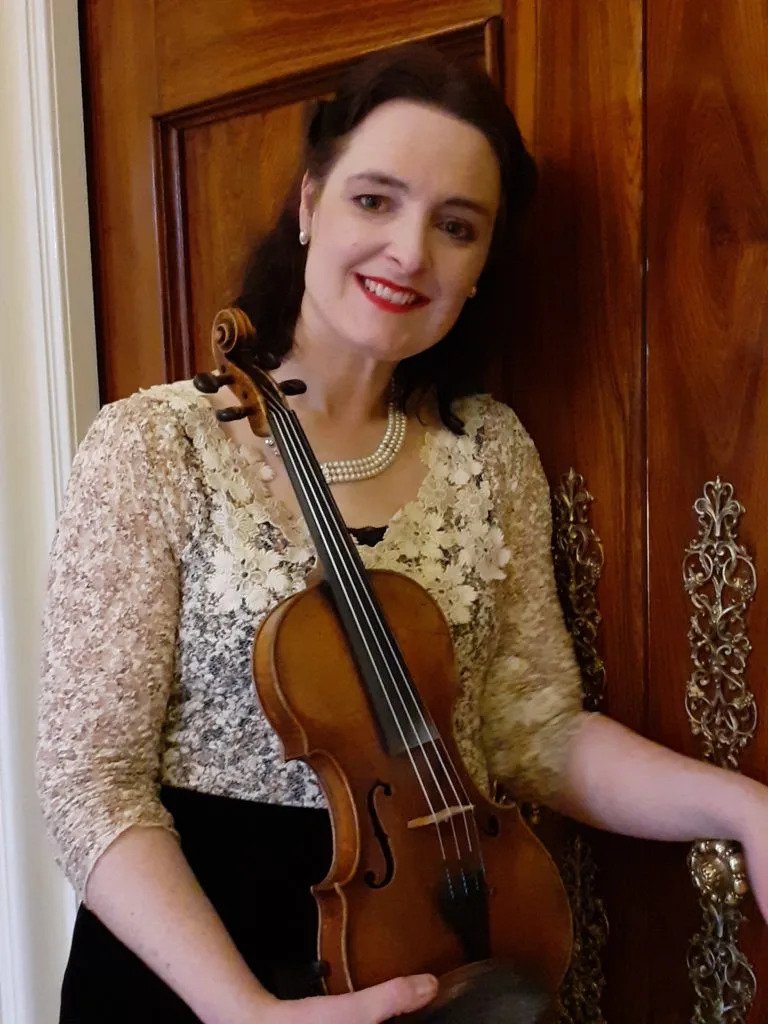 Lisa Mc Loughlin-Gnemmi is a graduate of the Royal College of Music, London where she received her B.Mus Hons degree. She is a lecturer in violin at the TU Dublin Conservatoire for Music and Drama. She gained her masters in performance at TU Dublin studying under Joanna Matkowska. She has performed with the National Symphony Orchestra of Ireland under conductors Alexander Anissimov, George Hurst and Gerhardt Markson. She also worked with Lyric Opera and The Irish Film Orchestra. She has regularly performed with the RTE Concert Orchestra.
Performances with the RTECO include a chamber music recital for the commemoration of the 1916 rising at The Irish Museum of Modern Art in the presence of An t-Uachtarán and with a group of members of the RTECO playing a new composition by Simon O' Connor narrated by actress Olwen Fouéré. Other concerts included 'Back to the Future', 'The Godfather' with film music by Nino Rota, 'The Music of John Williams' film music and RTECO's recording of the music of Steve Mc Keon for the film 'Norm of the North'.
Lisa has performed at the Dublin Metropolis Festival, RDS and at The Button Factory, Temple Bar with DJ Kormac. Lisa has also toured France, South Africa and the US as solo violinist with Michael Flatley's 'Lord of the Dance'. Solo and chamber music recitals include DIT, Trinity College Dublin, The Goethe institute, UCD and The John Field Room, N.C.H. and The Galway Arts Festival.
Lisa recently performed at Dublin Castle for a production of 'Constance and her Friends' a play about Constance Markievicz and activists during the 1916 rising written by Mary Moynihan and performed by Smashing Times. Passionate about teaching as well as performing, Lisa gives masterclasses, prepares students for exams, recitals and Feis Ceoil competitions. Lisa is married to oboist with the National Symphony Orchestra, Sylvain Gnemmi. They have four children and live in Dublin.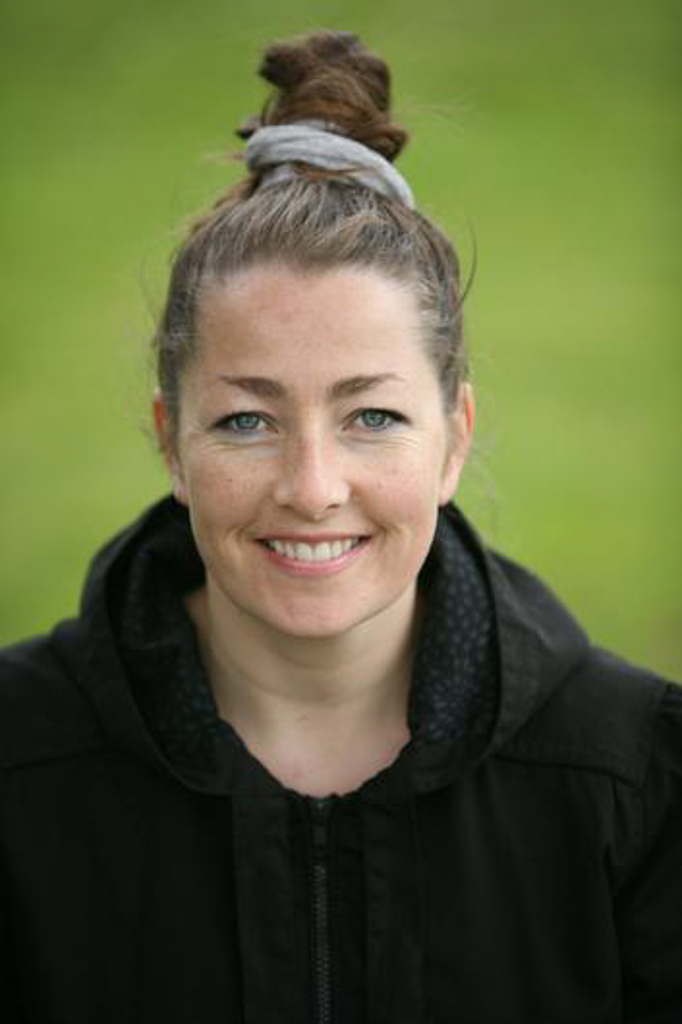 Hilary Bow is a singer-songwriter based in Cork, Ireland. Her debut album Sean Nova (in 2005) followed her cocktail bar experiences. Sean Nova was a collection of reworkings of jazz standards translated into Irish, played in a bossa nova style. She has worked with IMRAM on numerous, similar projects, including Irish translations of the songs of Edith Piaf, Jacques Brel, Leonard Cohen, and Van Morrison. The Réaltnach (Starman), Bow's latest album, released in 2016, sees her collaborate with Liam Ó Maonlaoí, the Brad Pitt Light Orchestra, poet, Gabriel Rosenstock, and visual artist, Margaret Lonergan, to bring Irish-language renditions of some of Bowie's songs to the IMRAM Irish Language Literature festival.
Organisations Involved / Partner Organisation(s):


Venue Information: