Rights on the Rooftop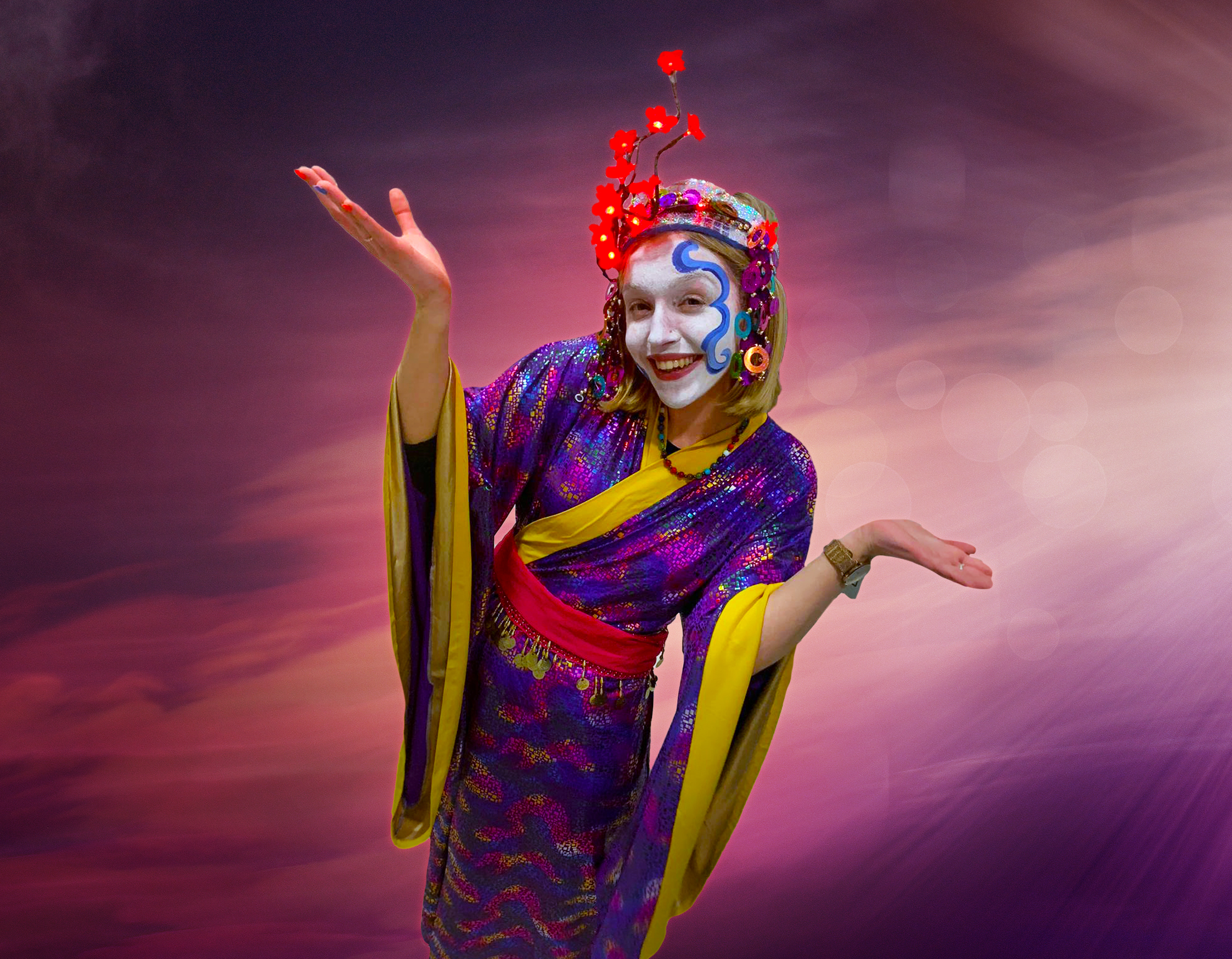 Rights on the Rooftop
October 16, 2021
@
3:00 pm
–
4:00 pm
IST
Live showcase performance of theatre, poetry, song and dance – a personal reflection on equality and rights. Each performance is followed by a State of the Art post-show panel discussion with the key artists. Live performance and post-show panel discussion created as part of State of the Art: The Nation State as both Violator and…
Book Your Place
Full Event Details
Rights on the Rooftop is a live performance showcasing theatre, poetry, song and dance and is a poetic reflection on equality and rights drawing inspiration from the Universal Declaration of Human Rights. The performance is presented on the roof garden of the Chester Beatty and has been created by
emerging and established artists who have taken part in State of the Art: The Nation State as both Violator and Protector of Human Rights, a year-long project implemented by a range of partners with support from The Arts Council.
The roof garden of the Chester Beatty is divided into a series of different surfaces: stone, hardwood, gravel and ornamental grasses with timber trellises situated around the garden's perimeter. These lead from the door of the garden to a high point where a large silver birch becomes the focal point. Rights on the Rooftop is a poetical installation brought to life in the rooftop garden creating a dance between the human body and soul intersecting with fundamental desires for freedom and equality.
The performance is an interdisciplinary installation created by artists Mary Moynihan, Geraldine McAlinden and Michael McCabe based on theatrical writings and poetry by writers Féilim James, Geraldine McAlinden and Mary Moynihan with choreography by Michael McCabe. A key element of the performance is an extract from John Scott' acclaimed dance, Cloud Study, created by John Scott, Artistic Director and Choreographer with Irish modern Dance Theatre.
Cloud Study is part dance, part dream, part theatre, part athletics. Two compelling dancers, Favour Odusola and Vitor Bassi, attempt to run 1,000 kilometres in circles and lines through the space, chasing dreams, memories, and home. This performance is a wild explosive running dance: running away, running in circles, which become turns and then falls. Each fall and run generates beautiful, frantic wild movements, lifts, wild shapes in the air. The specially created score by Northern Irish award-winning composer Ryan Vail features everyday sounds blended with voice and electronics culminating in huge orchestral textures, then dissolving into sparse piano. Cloud Study premiered at Galway International Arts Festival in July 2018, then ran at Smock Alley Theatre Dublin in November 2018 and at Dance Limerick in December 2018. Cloud Study is an Irish Modern Dance Theatre production directed by John Scott, Artistic Director and Choreographer.
This is an outdoor performance, warm clothing is recommended.
Artists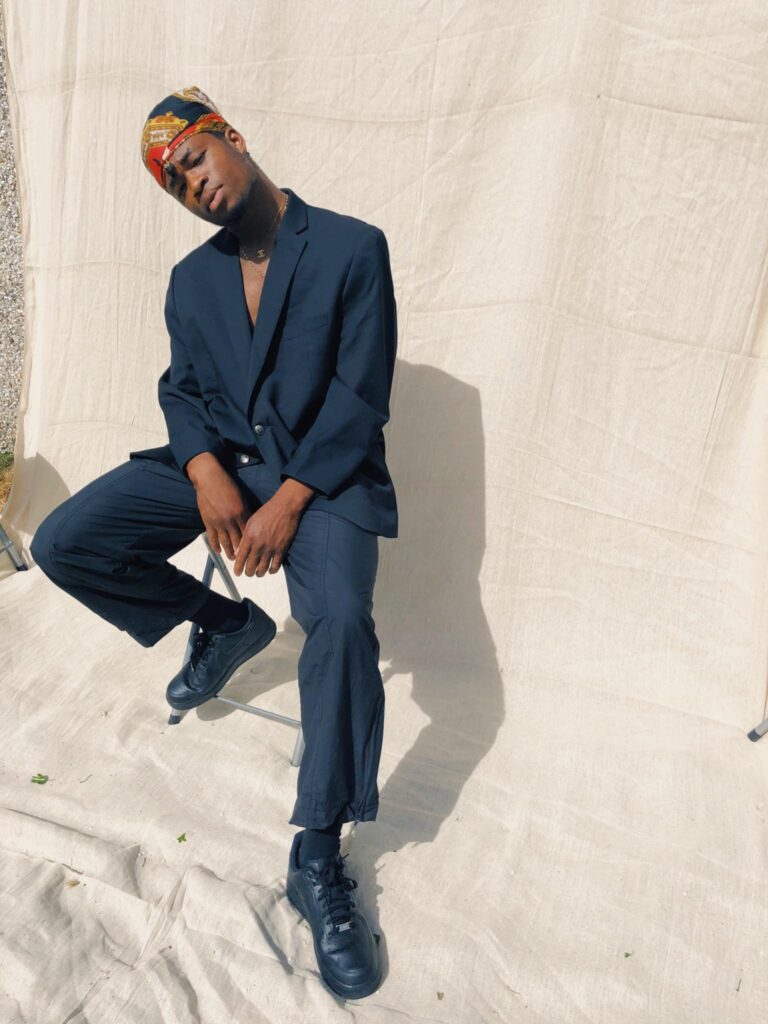 Tobi Balogun
Tobi Balogun is a Dublin based multidisciplinary creative specialising in dance and fashion. Tobi has garnered tremendous experience in styling, visual merchandising, brand consultancy, direction. Clients include Arnotts, Selected Homme, Reiss, Dublin Vintage Factory. As a Dance Artist, Tobi is a professional member of Dance Ireland. With a background in Hip Hop and other forms of Street Dance he has won international competitions and continues to mentor youth dance groups nationally through weekly classes and workshops. Over the last three years he has danced and performed regularly in several projects with various companies including EMERSION (2016) choreographed by Matt Szczerek which was performed as part of OIL&WATER (2016), a collaboration with Cathy Coughlan (HAVOC), supported by The Arts Council and South Dublin County Council. In April 16 as part of the ensemble for LAOCHRA choreographed by David Bolger. In September 2016 he performed as part of the cast for TRANS-BORDER choreographed by Matt Szczerek in collaboration with HAVOC for the launch of IN CONTEXT 4, South Dublin. In 2018 as a founding member of Human Collective he performed in the new piece titled FABLE at Dublin Fringe Festival at Project Arts Centre. The work was nominated for a Best Ensemble Award. In 2019 he completed a residency in Dance House with Human Collective, mentored by Elon Hoglund of Tentacle Tribe. He is creating a piece to be performed at Dance2Connect, a 3 day Urban Dance Festival at The Civic Theatre, South Dublin, Funded by the Dublin Arts Council. Within his work he focuses on evocative storytelling and the embodiment of life experiences, on the politics of the black body, and his work always searching for ways to show new perspectives and express and heal through movement and film. Currently he is in the research phase of a collaborative Arts project titled Black Canvas, focused on addressing expanding points of access for young adults who do not identify as professional artists, but have expressed a strong desire to engage with the sector; to examine the barriers for Black communities in establishing meaningful and ongoing engagement with the arts. Supported by Create and The Arts Council of Ireland. This work has emerged from the Bursary Award which was supported by the Arts Council's Artist in the Community Scheme managed by Create, the national development agency for collaborative arts.
Vitor Bassi
Contemporary dancer and actor graduated at School of Drama Escola de Arte Dramática EAD/ECA/USP, SP, Brazil (considered one of the best drama college in Brazil inside University of São Paulo), where has worked with the professionals such as Dagoberto Feliz, Cláudia Schapira, Iacov Hillel, Carlos Bauzys, Isabel Setti, Cristiane Paoli-Quito, among others. Has studied with the cinema professionals Luciana Canton, Fernando Leal and Luiz Mario Vicente. Had been working with Irish Modern Dance Theatre directed by John Scott. Had worked for 9 years with Cia. Repentistas do Corpo (which uses body percussion, dance, live music and acting) directed by Sérgio Rocha. Was part of the cast at Selo Homens de COR (a performing company) directed by Sidney Santiago Kuanza. Had also worked as an actor with Luciana Ramanzini and Eduardo Leão at show called Bento Batuca, with Cia. Teatro do Bardo directed by Fernanda Maia, with Ricardo Ripa at another show called Corcunda Quaquá,, with Núcleo Experimental direct by Zé Henrique de Paula, Cia. Os Crespos directed by Lucélia Sergio and Sidney Santiago Kuanza, and Cia. Ouroboros directed by Luanda Eliza. The experience in dance goes through different independent dance companies such as Núcleo OMSTRAB directed by Fernando Lee, Cia. 3 de Paus directed by Aguinaldo Bueno, Sérgio Rocha and Ricardo Iazetta, Um Trilha para sua História directed by Gustavo Kurlat with choreographies from Dafne Michellepis and Marina Caron, Jorge Garcia cia de dança directed by himselfand GRUA – Gentleman de Rua directed by Osmar Zampieri, Jorge Garcia and Willy Helm.
State of the Art: Nation State as Both Violator and Protector of Human Rights
State of the Art: The Nation State as both Violator and Protector of Human Rights is a year-long project curated by Smashing Times International Centre for the Arts and Equality with a range of artists and partners, funded by The Arts Council of Ireland.
The State of the Art project brings together fourteen diverse artists through six collaborative artist exchanges and ongoing artistic engagement. Artists come together over one year, January to December 2021, to explore, share and engage in creative arts practice for human rights and to create a showcase of new work to be presented to a public audience. The artists include visual artists, theatre and film makers, dance artists, poets, writers, multi-disciplinary artists, musicians and singer-songwriters. Artists share, support and inspire each other in creative arts practice for human rights, equality and diversity –promoting experiential professional development and creativity.
The artists have engaged in research on national and international best practice examples of arts and human rights from across Europe linked to sociological and anthropological standpoints and a study of 'art as activism' from the personal to the political. Through the collaborative exchanges, artists have engaged in a variety of activities as well as giving presentations on their own work, on work that inspires them, and meeting with representatives of a variety of human rights organisations and government officials, including Front Line Defenders, the Irish Council for Civil Liberties (ICCL), the Irish Network Against Racism (INAR), former Lord Mayor of Dublin Hazel Chu and Cllr Carly Bailey.
The artists are:
Mary Moynihan, writer, director, theatre and film maker, Artistic Director of Smashing Times International Centre for the Arts and Equality
Pamela McQueen, dramaturg
Carla Ryan, actor, singer-songwriter
Noelle McAlinden, Visual Artist, Creative Advisor, Mental Health Campaigner, Curator and Cultural Broker
Áine O'Hara, visual artist, theatre maker
Geraldine McAlinden, writer, actor, director
Hina Khan, visual artist
Michael McCabe, actor, director, drama facilitator
Féilim James, writer
Amna Walayat, visual artist
Michelle Costello, actor, visual artist
Sinead McCann, visual artist
John Scott, dancer, choreographer, Artistic Director of Irish Modern Dance Theatre
Ellen O'Mahony, singer-songwriter
Read the artists biogs here
Artistic Creation
As part of State of the Art, the artists have created a series of showcase artworks to be presented for the 2021 Dublin Arts and Human Rights festival both live – at the Chester Beatty and dlr Mill Theatre Dundrum – and virtually as part of a visual art exhibition and film installation screened via the new Smashing Times Virtual Art gallery. The artworks are inspired by the theme State of the Art: The Nation State as both Violator and Protector of Human Rights and by the UN Declaration of Human Rights, intersecting with equality, human rights and diversity and created under the framework of 'Art as a Place of Performative Remembrance' and 'Art as Activism and Transformation'.
Access
For visitors with reduced mobility, the most suitable entrance is via the Ship St Gate of Dublin Castle, as it is the closest entrance to the Chester Beatty. If you are coming by car and you have a Disabled Person's Parking Permit or Card, you will be permitted access to the grounds of the Castle, via the Ship Street entrance. The nearest public car park is Christchurch Carpark.
The Chester Beatty is a wheelchair/buggy-friendly building, with wheelchairs available free of charge. An accessible restroom for visitors in a wheelchair is located on the ground floor and many of our exhibits are placed at a comparatively low height to facilitate viewing by those visitors who use wheelchairs.
The Chester Beatty offers dementia-friendly tours on a regular basis, the lecture theatre is fitted with a loop system and visitors with guide or service dogs are welcome.
Organisations and Funders
Venue Information