The Art of W/Rights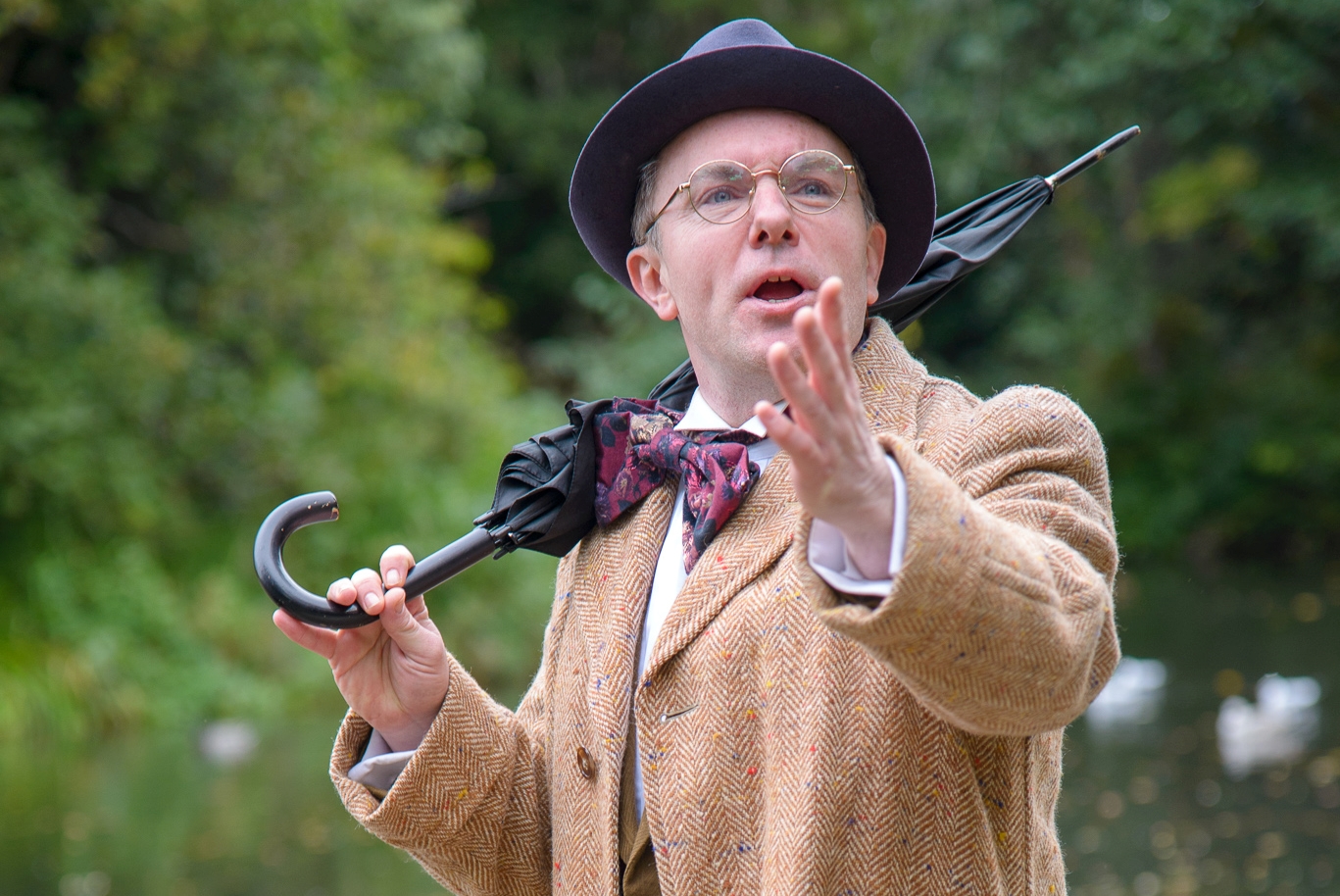 The Art of W/Rights
Event Categories:
April 18, 2022
@
1:00 pm
–
3:00 pm
IST
The Art of W/Rights – a literary carnival of arts and rights at Pearse Museum and St Enda's Park. Features a promenade, walk-in-the-park show called 'Walk on the Wild Side' with theatre, poetry, song and music, taking place daily at 1pm and 2pm on the 9, 10 April and on the 15, 16, 17, 18…
Book Your Place
Artists
Mary Moynihan
Michael McCabe
Rob Harrington
Mary Duffin
Lisa McLoughlin-Gnemmi
Sinead McCoole
Féilim James
Deirdre Molloy
Áine Ní Ghlinn
Full Event Details
Smashing Times are delighted to present The Art of W/Rights in the grounds of Pearse Museum and St Enda's Park on the 9, 10 April and the 15, 16, 17 and 18 April (Easter Week) 2022. Engaging with the unique historical setting of Pearse Museum and St Enda's Park, Smashing Times present stories of people from Irish history, with links to the area of Rathfarnham, who spoke out for the rights of others.
Enjoy a magical walk-in-the-park performance as we regale you with storytelling, poetry and song. The play reflects on the lives of Robert Emmet and Sarah Curran; William Butler Yeats and the Pearse Women. Visit a book display and engage in creative conversations inspired by figures of the past associated with Pearse Museum, St Enda's Park and Rathfarnham who influenced the shaping of Irish society. Join with us as we create a 'gathering space' to celebrate stories and creative conversations on visions of a better world, reflecting on of equality, compassion and rights in changing times and asking what kind of Ireland we want to live in today.
A Walk on the Wild Side – Walks in the Park at Pearse Museum and St Enda's Park – 9, 10, 15, 16, 17, 18 April 2022, daily 1pm and 2pm
Enjoy a guided promenade performance as you meet and greet with characters associated with Pearse Museum, St Enda's Park and Rathfarnham down the years. A Walk on the Wild Side is a walkabout performance featuring monologues, poetry and song inspired by the life stories of Robert Emmet, Sarah Curran, John Philpot Curran, William Butler Yeats, and three women from the Pearse family, Margaret (Brady) Pearse, mother to sisters Margaret Pearse and Mary Brigid Pearse. Listen to our stories while taking time to reflect on nature and the varied wildlife and river itself to be found in St Enda's Park.
A Walk on the Wild Side features:
A Beauty That Will Pass written and directed by Mary Moynihan performed by Michael McCabe, is a poetical response to the love story of Sarah Curran (1782-1808) and Robert Emmet (1778-1803) interwoven with reference to John Philpott Curran (1750-1817) and Padraig Pearse (1879-1916)
Tales from an Afterworld by Féilim James, directed by Geraldine McAlinden, performed by Rob Harrington, a reflection on the life and work of writer William Butler Yeats (1865-1939). Born in Dublin in 1865, William Butler Yeats was the son of a well-known Irish painter, John Butler Yeats. He spent his childhood in County Sligo, where his parents were raised, and in London. He returned to Dublin at fifteen to continue his education and study painting, but quickly discovered he preferred poetry. Born into the Anglo-Irish landowning class, Yeats became involved with the Celtic Revival, a movement against the cultural influences of English rule in Ireland during the Victorian period, which sought to promote the spirit of Ireland's native heritage. Yeats was deeply involved in politics in Ireland. He also had a life-long interest in mysticism and the occult, and his work drew extensively from sources in Irish mythology and folklore. Lady Gregory and Yeats founded the Abbey Theatre in 1904. Yeats was awarded the Nobel Prize in 1923 and died in 1939 age seventy-three.
The Pearse Women, a talk by Dr Sinead McCoole, historian, inspired by the life-stories of Mrs Margaret (Brady) Pearse (1857-1932), Politician and Dail Deputy; Margaret Mary Pearse (1878-1968), teacher, TD and Senator and Mary Brigid Pearse (1884-1947), musician, teacher and author; linked to objects in the Pearse Museum collection, exploring role these women played in shaping Irish society and their relevance to a diverse Ireland today.
An Ród Seo Romhainn, an Irish poem written by Áine Ní Ghlinn, a bilingual Irish journalist, poet, playwright and children's writer and current Arts Council Laureate na nÓg, 2020—2023, the first to write exclusively in Irish. The poem is inspired by the two teacups on display in the Pearse Museum, left out by the mother of Padraig and Willie Pearse, before her two sons went to join the Rising in 1916. The poem will be performed by Mary Duffin, directed by Deirdre Molloy.
Performances and talks linked by music performed by Lisa McLoughlin-Gnemmi.
The Art of W/Rights Story Book
As part of The Art of W/Rights Smashing Times have created a book featuring stories of historical figures associated with the Rathfarnham area of Dublin and stories of people who inspire us submitted by the public through an open call. The book can be viewed virtually on the Smashing Times website from April 10 2022 and a 'book installation' will be located on site in St Enda's Park featuring a selection of stories and quotes from the book submitted by artists and members of the public.
Dates and Times for Walks in the Park
Saturday 9 April 2022, Walks in the Park, Performances at 1pm, 2pm
Sunday 10 April 2022, Walks in the Park, 1pm, 2pm
Friday 15 April 2022, Walks in the Park, 1pm, 2pm.
Saturday 16 April 2022, Walks in the Park, 1pm, 2pm.
Sunday 17 April 2022, Walks in the Park, 1pm, 2pm.
Monday 18 April 2022, Walks in the Park, 1pm, 2pm.
Performance live at St Enda's Park. Hosted by Smashing Times
Booking Required. Tickets: €12/10
Walks in the Park Meeting Point: Outside the entrance to Pearse Museum Reception.
St Enda's Park, Grange Road, Rathfarnham, Dublin 16. D16 Y7Y5
Booking Required. Tickets: €12/10
Information: communications@smashingtimes.ie
The Art of W/Rights is an outdoor performing arts spectacle by Smashing Times International Centre for the Arts and Equality featuring site-specific outdoor shows and Walks in the Park combining theatre, film, literary pop-up installations and creative conversations, promoting equality, compassion, and human rights in changing times. The Art of W/Rights partners are Smashing Times International Centre for the Arts and Equality, Irish Modern Dance Theatre, South Dublin County Council Arts Office, Rathfarnham Castle, Pearse Museum and the Office of Public Works – Rathfarnham Castle Park and St Enda's Park. The Art of W/Rights is supported by the Arts Council In the Open | Faoin Speir, South Dublin County Council Arts Office, the Creative Ireland programme of South Dublin, Erasmus+ and the Citizens, Equality, Rights and Values programme (CERV). The programme generates a celebration of literature, visual and performing arts and discussion on key themes of equality, compassion and rights in changing times.
Artist Biographies: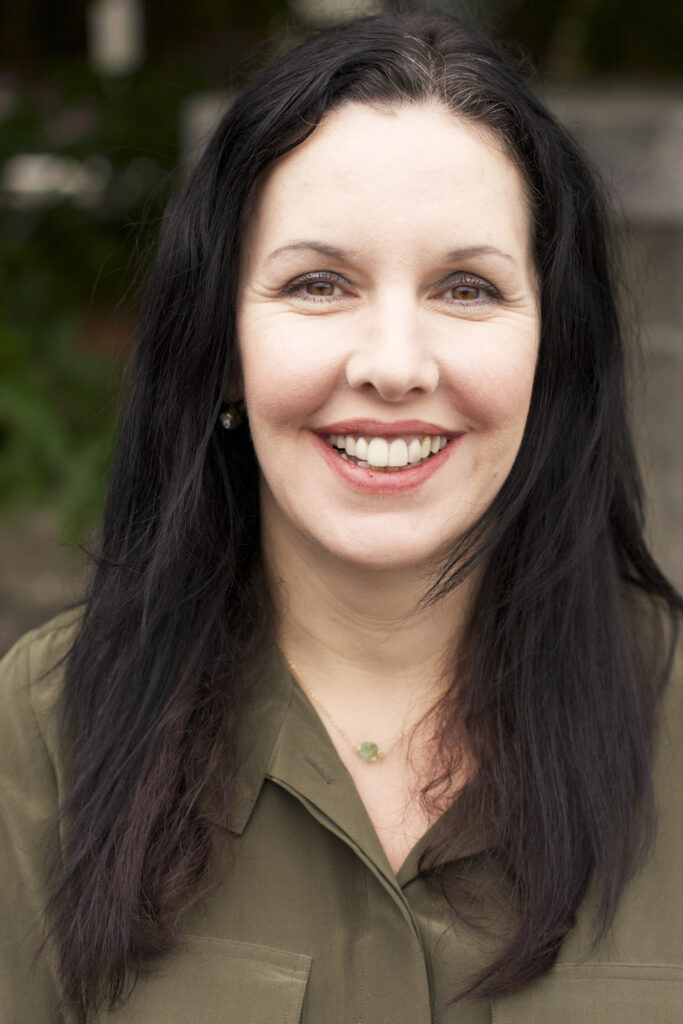 Mary Moynihan, MA, is a writer, theatre and film-maker, and Artistic Director of Smashing Times International Centre for the Arts and Equality incorporating Smashing Times Theatre and Film Company and Smashing Times Youth Arts Ensemble. Mary is a Theatre Lecturer at TU Dublin Conservatoire. As Artistic Director of Smashing Times, Mary specialises in professional theatre and film practice and in using the arts to promote human rights, peace, gender equality and positive mental health, developing cutting edge, arts-based programmes with a range of organisations at local, national and international levels. The work of Smashing Times is underpinned by a rights-based approach and a commitment to artistic excellence and social engagement. Company patrons are First Lady Sabina Coyne Higgins, Senator Joan Freeman, founder of Pieta House, Ger Ryan, actor and Tim Pat Coogan, writer and historian.
Mary has worked as lead artist on a range of award winning projects including Acting for the Future which uses theatre to promote positive mental health and well-being, run in partnership with the Samaritans and supported by the HSE National Office for Social Inclusion, and the highly successful European projects Women War and Peace, Women in an Equal Europe and the Comet Lines: Freedom Trails of Europe run in partnership with organisations from Spain, Germany, Poland, Croatia, Belgium and Serbia, with repeat funding from Europe for Citizens. Mary has worked on a range of projects in Northern Ireland using the arts to promote peace building and reconciliation. Key work includes The Memory Project which uses theatre and film to promote peace and non-violence, run in partnership with CAIN (Conflict Archive on the Internet) and the University of Ulster INCORE International Conflict Research Institute. Mary has designed a series of drama workshop models to promote anti-racism, anti-sectarianism, human rights, gender equality, positive mental health and suicide prevention. Mary has been invited to present in Ireland and across Europe in relation to the numerous award-winning projects she has created and worked on.
As a playwright, Mary's work includes the highly acclaimed The Woman is Present: Women's Stories of WWII by Mary Moynihan, Deirdre Kinahan, Paul Kennedy and Fiona Bawn Thompson; In One Breath from the award-winning Testimonies (co-written with Paul Kennedy); Constance and Her Friends and Grace and Joe – selected by President Michael D. Higgins for performance at Áras an Uachtaráin for Culture Night – and May Our Faces Haunt You and Silent Screams. Mary is the author of 'Loving the art in yourself' and 'Interview with Margaret Toomey' in Stanislavski in Ireland – Focus at 50 edited by Steve Burch and Brian McAvera, published by Carysfort Press, 2013. She wrote a chapter titled 'Death of a Mother' for Motherhood in Ireland, edited by Dr Patricia Kennedy, Department of Social Policy, UCD, Mercier Press, 2003. She co-authored a chapter titled 'Laughing Together: Community-based theatre's vital sense of humour' for Comedy in Contemporary Irish Theatre, edited by Dr Eric Weitz, University of Dublin, Trinity College, Carysfort Press, 2004.
As a theatre director, professional directing credits include the The Woman is Present: Women's Stories of WWII on Irish and international tour (co-director Bairbre Ni Chaoimh); scenes from A Midsummer Night's Dream by William Shakespeare for the Abbey Theatre, Dublin; Uprising scripted by Tara McKevitt and devised by Smashing Times at Project Arts Centre Dublin and on national tour; Thou Shalt Not Kill by Paul Kennedy at Project Arts Centre Dublin and Lyric Theatre Belfast; Romeo and Juliet by William Shakespeare, Samuel Beckett Theatre; Macbeth by William Shakespeare, Conservatory of Music and Drama Theatre; Orphans by Dennis Kelly, Focus Theatre; The Crucible by Arthur Miller, St. Dymphna's Oratory, Grangegorman; Shattering Glass and In One Breath (Testimonies) for Smashing Times at Project Arts Centre and Helix Theatre, Dublin; Olga from Picasso's Women by Brian McAvera for Focus Theatre; Orpheus Descending by Tennessee Williams, Mill Theatre Dundrum; Two Rooms by Lee Blessing for Focus Theatre; Talk To Me Like The Rain and Let Me Listen by Tennessee Williams, Focus Theatre; May Our Faces Haunt You (nationwide tour); A Chain of Hands (Royal Hibernian Academy, National Museum of Ireland and the Mansion House, Dublin); Medea (Smashing Times on nationwide tour); Yerma by Federico Garcia Lorca and Riders to the Sea by JM Synge, Samuel Beckett Theatre, Dublin. As an actor Mary has worked in theatre, television and film including RTE's Fair City, Federico Garcia Lorca's The House of Bernarda Alba at Focus Theatre and End of Term by Maeve Binchy on nationwide tour.
Film work includes the television documentary Stories from the Shadows, the short film Tell Them Our Names, selected for the London Eye International Film Festival and Kerry Film Festival, the creative documentary Women in an Equal Europe and the short film Courageous Women based on powerful women's stories from the decade of commemorations period 1916 to 1923 in Irish history.
Michael McCabe is a performer, theatre director, movement choreographer, facilitator and arts therapist. He is a graduate of the prestigious Ecole Internationale de Theatre Jacques Lecoq, Paris, France, and The Gaiety School of Acting, Dublin, Ireland.
His theatre appearances include The Drowning Room (Project Arts Centre), Borstal Boy, The Risen People (The Gaiety Theatre), A Christmas Carol, The Ginger Ale Boy (Corcadorca Theatre Company), Lives Worth Living (Graffiti Theatre Company), Good Evening Mr Joyce (Samuel Beckett Centre), Diarmuid agus Grainne, An Bradan Feasa, The Libertine, New World Order (Iomha Illdanach Theatre Company), Promises, Promises (Project Arts Centre), A Day With Daghdha (Daghdha Dance Company), Macbeth, Six Characters in Search for an Author, St. Joan, Ariel (all at the Abbey Theatre), Wheel, Jeckyll and Hyde (Dublin and Prague Fringe Festivals), Resist /Surrender (Dublin Dance Festival), and Where The Shoe Pinches (The Pavilion Theatre). He was clown co-ordinator for 35 clowns and appeared in Barabbas Theatre Company's production, City of Clowns, at the Dunamaise, Junction and Eargail Arts Festivals, and The Complex, Smithfield and appeared in Pagliacci at The Everyman Place Theatre, as part of Cork Midsummer Festival.
His television and film appearances include Aristocrats (BBC), Ireland:1848, (RTE), Window (IFI), All God's Children (RTE/IFI), Nationwide (RTE). In 2021, Michael will appear in Bean Sidhe, Sweetcake, and Sodium Party, a new feature film directed by Michael McCudden.
Directing credits include: The Dead Woman's Son (Smock Alley Theatre), A Wonderful Life, Peter Pan's Cirque D'Imaginaire (TU Dublin Theatre), Showcases 2017-2019 (The New Theatre) and in 2020, The Grimm Tales (Smock Alley Theatre). Recent appearances include Footfalls, The Journey Home, and in Mermaid Arts Centre for Culture night on a work-in-progress, His Left, Her Right, supported by Mermaid and Wicklow Arts Office.
Michael has an M.A. (Honours) in Dramatherapy from the National University of Ireland, Maynooth, an M.A. in Modern Drama Studies from University College Dublin, and a B.A. (Honours) in Communication Studies from Dublin City University. He has directed theatre work in the HSE, the Dyspraxia Association of Ireland, Trinity College Dublin, St. Michael's house, and with other special needs organisations and schools with a focus on developing the potential of theatre for working with diverse groups.
Michael has been working as a Movement Director, teaching extensive movement classes for actors at the Conservatory of Music and Drama, TU Dublin, the National Association of Youth Drama, Ringsend Institute, the Department of Performing Arts, Bray Institute of Further Education, and The Gaiety School of Acting (full time course).
Michael is a resident artist with Smashing Times International Centre for the Arts and Equality and works with Smashing Times as a performer, director and arts facilitator on a range of projects from Acting for the Future to Legends of the Great Birth to State of the Art. His theatre company, Ruaille Buaille, is building a physical theatre ensemble style based on the techniques of Jacques Lecoq, Anne Bogart, and Arianne Mouchkine. Michael was movement director on The Merchant of Venice, at Mermaid Arts Centre, and on the world premiere of Guerilla Days in Ireland World premier in Cork last year, due to open in The Olympia Theatre, Dublin on September 3rd. Michael is a graduate of National University of Ireland, Maynooth, (M.A. Dramatherapy, 2.1 Honours), and was awarded a scholarship to train with internationally renowned theatre director Anne Bogart in New York. Bursary awards include South Dublin County Council, Irish Actors Equity, and The Arts Council.
Rob Harrington is an actor and editor, known for The Rattle Shakes: Strange Longings (2015), A Date for Mad Mary (2016) and Vaudevillains (2019).
His film and TV credits include CRLT, Black Sheep Productions; The Guarantee, TV3; Love's Labour, That's The Shot Productions; Ros na Rún, TG4; The Enchanted Island, Noel Kearns Productions; The Martyr's Crown; Park Films.
Theatre credits include Forgiveness, Shiva Productions; Juno and the Paycock, The New Theatre; Jesus Christ it's Jesus, Maylin Productions; and The Girls of Dublin, Sean O'Casey Theatre.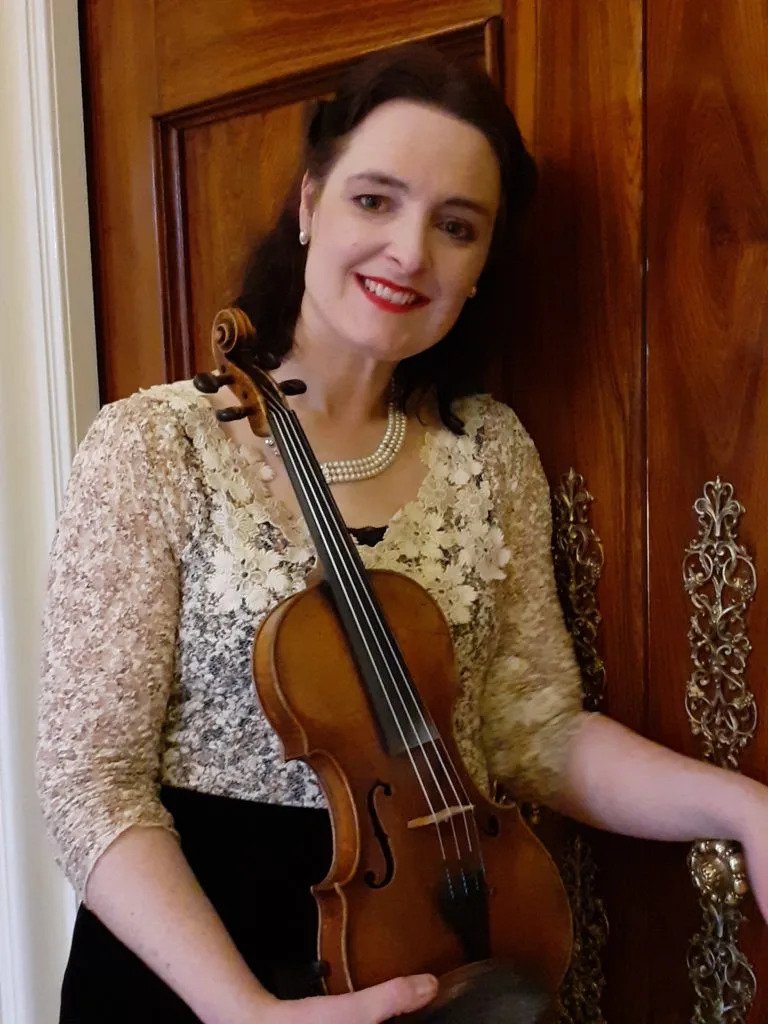 Lisa Mc Loughlin-Gnemmi is a graduate of the Royal College of Music, London where she received her B.Mus Hons degree. She is a lecturer in violin at the TU Dublin Conservatoire for Music and Drama. She gained her masters in performance at TU Dublin studying under Joanna Matkowska. She has performed with the National Symphony Orchestra of Ireland under conductors Alexander Anissimov, George Hurst and Gerhardt Markson. She also worked with Lyric Opera and The Irish Film Orchestra. She has regularly performed with the RTE Concert Orchestra.
Performances with the RTECO include a chamber music recital for the commemoration of the 1916 rising at The Irish Museum of Modern Art in the presence of An t-Uachtarán and with a group of members of the RTECO playing a new composition by Simon O' Connor narrated by actress Olwen Fouéré. Other concerts included 'Back to the Future', 'The Godfather' with film music by Nino Rota, 'The Music of John Williams' film music and RTECO's recording of the music of Steve Mc Keon for the film 'Norm of the North'.
Lisa has performed at the Dublin Metropolis Festival, RDS and at The Button Factory, Temple Bar with DJ Kormac. Lisa has also toured France, South Africa and the US as solo violinist with Michael Flatley's 'Lord of the Dance'. Solo and chamber music recitals include DIT, Trinity College Dublin, The Goethe institute, UCD and The John Field Room, N.C.H. and The Galway Arts Festival.
Lisa recently performed at Dublin Castle for a production of 'Constance and her Friends' a play about Constance Markievicz and activists during the 1916 rising written by Mary Moynihan and performed by Smashing Times. Passionate about teaching as well as performing, Lisa gives masterclasses, prepares students for exams, recitals and Feis Ceoil competitions. Lisa is married to oboist with the National Symphony Orchestra, Sylvain Gnemmi. They have four children and live in Dublin.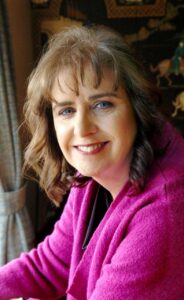 Sinéad McCoole is the author of many books including Hazel, A Life of Lady Lavery (1996) and No Ordinary Women (1997) and Easter Widows, the untold story of the wives of the executed leaders (2014) and Women 1916-Mná 2016 (2017). She is a member of the Government's Expert Advisory Group on the Decade of Centenaries (2012-to date). She was Historical Advisor to the 2016 National Commemoration Programme, Curator of Mná 1916. She has curated exhibitions on Irish history & art in both Ireland and the U.S. A Broadcaster and script writer her work includes Guns and Chiffon (2003) and A Father's Letter part of the After '16 Irish Film Board shorts commissioned for the centenary was based on her interviews with Fr. Joe Mallin (1913-2018). Her areas of expertise are Modern Irish History from the 1880 to the present, Material culture, museums, the history of Irish women, child prisoners, Sir John and Lady Lavery. She is an expert in the area of women's imprisonment 1916-1923. Her current area of interest is women in politics and public life 1918-2018.
Additional Information
In the Open – Faoin Spéir
Funded by The Arts Council
Why Walks in the Park – A Walk on the Wild Side!
Dublin is a city of incredible energy and excitement, with heritage and history around every corner. The Smashing Times Walk in the Park series are an artistic celebration of Ireland's rich cultural heritage, sharing stories of artists, human rights defenders, citizens and forgotten heroes, men and women from history and today who stood up for the rights of others.
Parks are freely used by members of the public for walking, running, chatting, meeting friends, enjoying nature, playing sport, walking with the family, walking the dog, spending some 'alone' time, doing yoga and so on. Our aim is to utilise the park space as a centre for arts and creativity intersecting with sustainability linked to equality, rights and diversity. Smashing Times are committed to working in local settings and our aims for parks are:
To build a co-creative space in the parks of Dublin
To utilise the park space for positive exchanges and community-building linking the arts to community development, sustainability and equality, human rights and diversity
To create an inspirational model for community parks and gardens combining the arts with creativity for sustainability
It is important to celebrate Dublin as a cultural and creative hub for the arts and human rights. Storytelling is a key way to share Dublin and Ireland's rich heritage, while showcasing the talent of our local artists and performers, and also sharing knowledge about why promoting human rights is an important aspect of contemporary society. Smashing Times are committed to presenting art-based programmes generating small, intimate events in public places, to ensure that there is a thriving ecosystem supporting all variations of artistic practice including generating art in local spaces. A key aim is to link artists, arts organisations and communities.
Organisations Involved / Partner Organisation(s):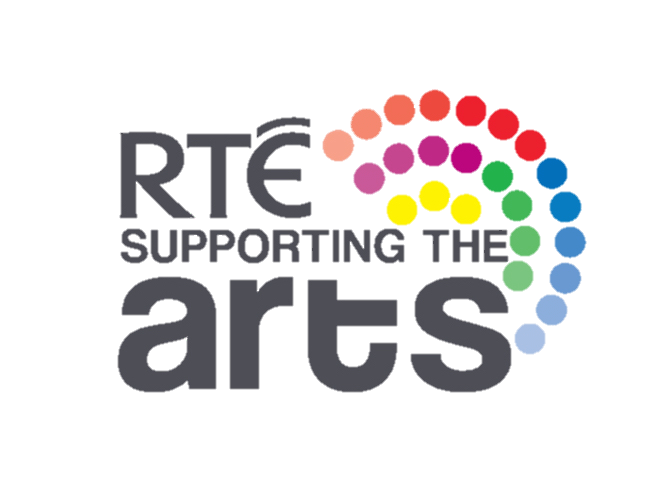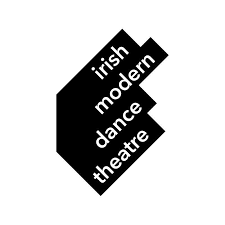 Venue Information: