Smashing Times International Centre for the Arts and Equality and Front Line Defenders, alongside a range of partners, presented the international Dublin Arts and Human Rights Festival from 13 to 22 October, 2023.
The festival was a huge success, featuring innovative events promoting equality, human rights, and diversity through the arts. It took place in Dublin, Kerry, Donegal, and Cork, with artists and speakers in attendance from Ireland, Finland, Sweden, Italy, Spain, Portugal, the Netherlands, Greece, Belgium, Cyprus, Romania, Bulgaria, and Ukraine. The aim of the festival was to showcase and highlight the extraordinary work of human rights defenders in Ireland and around the world, past and present, and the role of the arts and artists in promoting human rights today.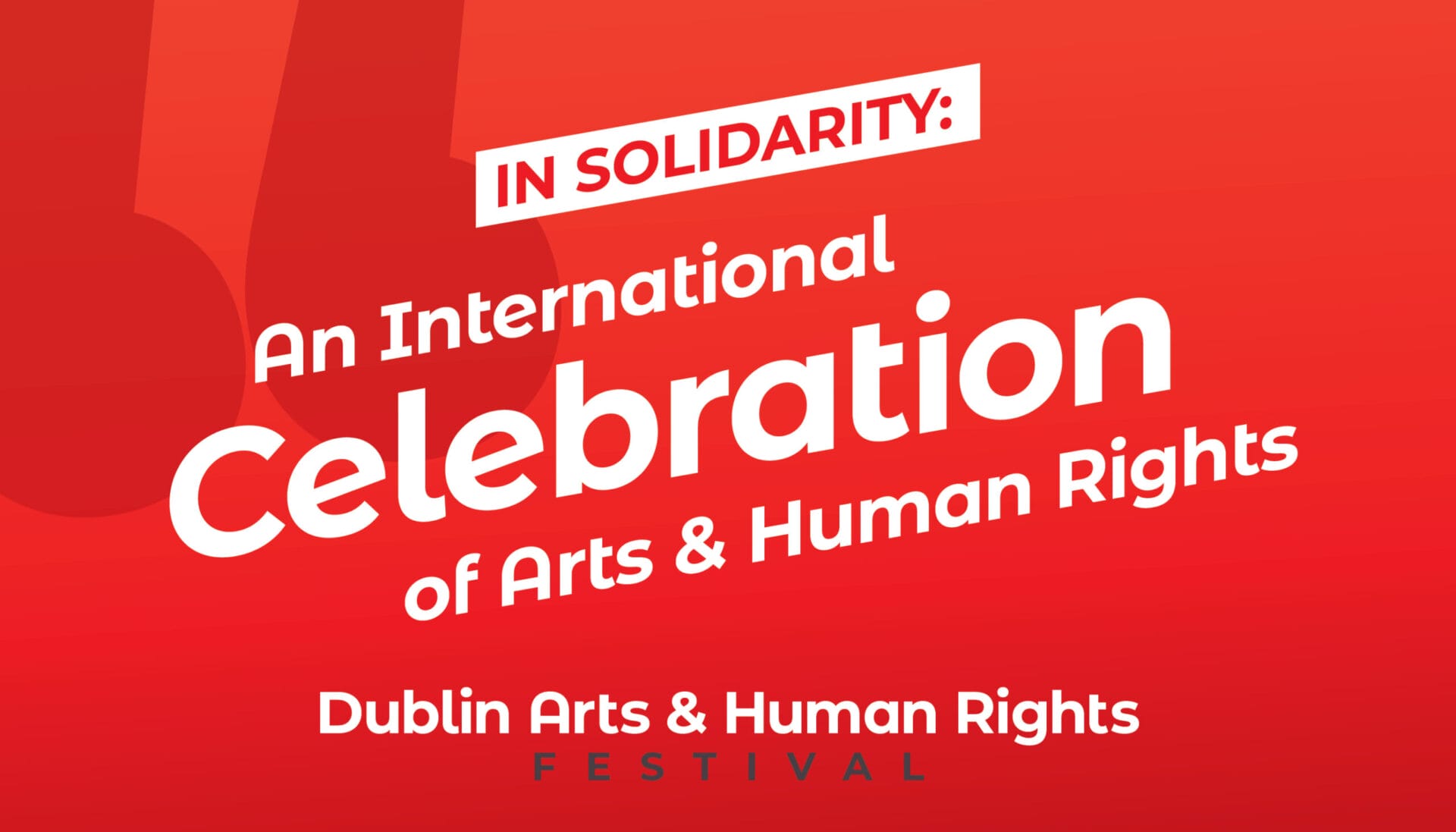 The artistic curator for the festival was Mary Moynihan, Artistic Director, Smashing Times, while the human rights curator was Laura O'Leary, International Events and Promotions Coordinator, Front Line Defenders. Supported by The Arts Council of Ireland, the festival was a hybrid programme delivered over 10 days.
It hosted an exciting blend of events occurring in person and online, reaching audiences locally, nationally, and internationally. The festival comprised 21 live performances, six exhibitions, nine talks or panel discussions, four installations, three workshops, three film screenings, two partner exchanges, one podcast, and one radio documentary. Events took place across 17 different venues, involving 29 different organisations nationwide.
Festival Highlights
Festival highlights included the Eternal Rebels Changemakers Exhibition, a multidisciplinary exhibition by artists Mary Moynihan, Amna Walayat, and Hina Khan. The exhibition, held in the Pumphouse, Dublin Port for the duration of the festival, featured visual art, film, photography, and poetry, and was a visual and poetic reflection on the stories of changemakers in Irish history from the period 1912-1923 to today. Changemaker stories included Eva Gore-Booth, poet and trade unionist; Hanna Sheehy Skeffington, feminist, pacifist, and one of Ireland's foremost suffragettes; and James Connolly, Irish revolutionary and trade union leader.
Meanwhile, the States of Independence: Live Multidisciplinary Performance took place in The Pumphouse, Dublin Port on 13, 14, 18, 20, 21, and 22 October. Inspired by stories of changemaker activists and artists from the past, the performance combined theatre, film screenings, poetry, film projections, and live music. A key part of the performance was the premiere of the play Sole Flower, Spidered Soul, written by Féilim James and directed by Patrick Byrnes, concerning the relationship between the writer James Joyce and his troubled dancer daughter, Lucia. This was followed by Grace and Joe, a film by Mary Moynihan based on writings and witness statements from Joseph Mary Plunkett and Grace Gifford. To conclude, Amy Kidd and Michael McCabe performed poetry by Eva Gore-Booth, Irish writer and campaigner for equality.
We would like to extend our utmost gratitude and appreciation to everyone who made this year's Dublin Arts and Human Rights Festival possible. Furthermore, we offer a heartfelt thank you to everyone who attended the festival events. We will be back in 2024 for the festival's next iteration – watch this space!