Entre Theatre
The objective of the Entre Theatre project is to develop an inclusive, engaging and innovative training methodology to provide adults experiencing unemployment with the entrepreneurial skills to reactivate their career and gain future employment.
Entre Theatre aims to find similarities in entrepreneurship and theatre education between the partner countries in order to create a programme that can be applied to an extensive group of unemployed people and job seekers across Europe (including all countries that do not belong to the current partnership), while still taking into account the differences that demonstrate certain specific needs of this target audience (such as cultural differences).
The partnership will use several quantitative and qualitative research methods to complete a Skills Assessment Framework (with a main aim on soft skills), combining both online (surveys) and face-to-face sessions (focus groups and interviews) with the target group as well as intermediaries (entrepreneurship education experts). The framework will map out the practical drama techniques learning outcomes and link them to the learning outcomes needed to develop soft skills and entrepreneurial skills such as proactiveness, confidence, resilience, character impersonation in order to have clear and defined learning paths.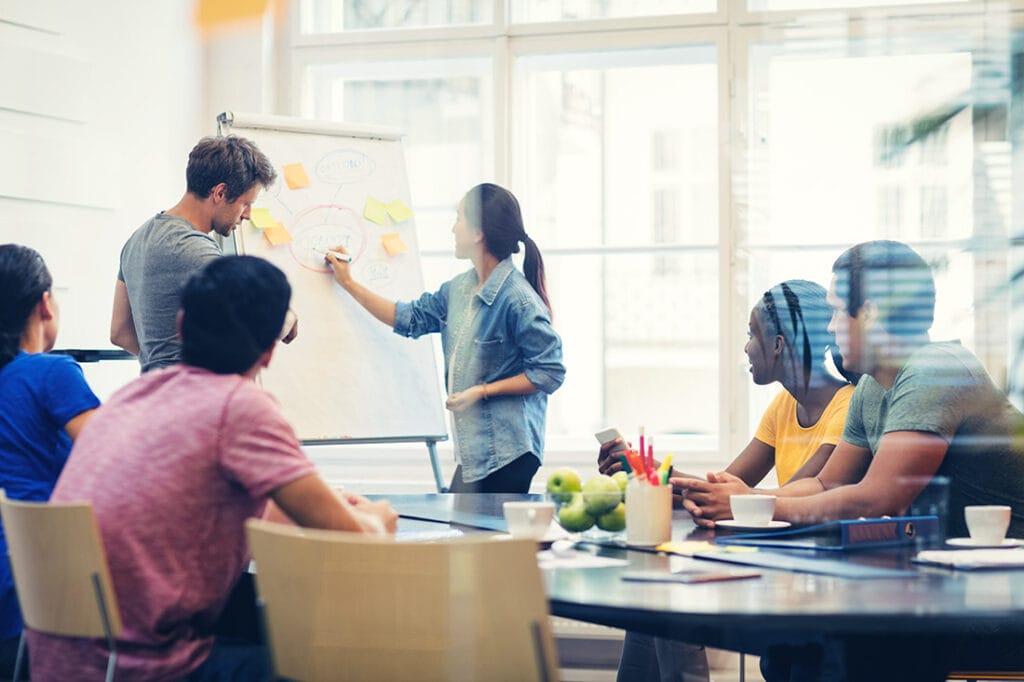 Project Outputs
Development of Theatre and Entrepreneurial Skills Assessment Framework for unemployed and job seekers
This includes results of work of the consortium for defining theatre and entrepreneurship skills assessment framework for the unemployed and job seekers. The main activities within this output include desk research, interviews with professionals, analysis and theoretical defining of Skills Framework.
Entretheatre: building entrepreneurial skills through theatre training combo
A training methodology that aims to increase the entrepreneurial skills, with a special focus on the most requested skills, such as:
Self-awareness
Coping with uncertainty
Working with others
Taking initiative
Spotting opportunities
Perseverance an motivation
Guidebook Entretheatre: Building your Entrepreneurial Skills
It contain all tools and exercises needed to build entrepreneurial skills through theatre and practical drama techniques aimed at unemployed people and job seekers as well as entrepreneurial and employment intermediaries (employment agencies, chamber of commerce, education providers, etc.)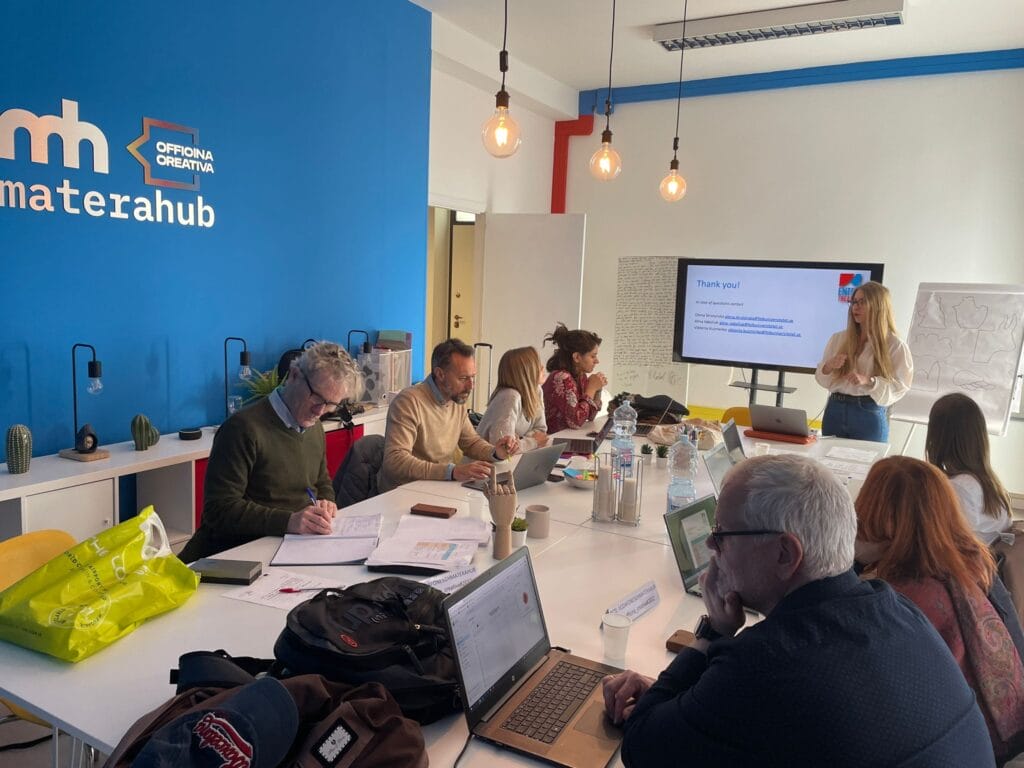 Smashing Times artist Michael McCabe is Matera, Italy, for the final meeting of Erasmus Plus project Entre Theatre
The partners are STIFTELSEN KURSVERKSAMHETEN VID U-AUNIVERSITET, Sweden (lead partner); Smashing Times International Centre for the Arts and Equality, Dublin, Ireland; CONSORZIO MATERAHUB INDUSTRIE CULTURALI E CREATIVE, Italy; L'Albero, associazione culturale, Italy; Fundatia Centrul Educational Spektrum, Romania; FO-Aarhus, Denmark; and INSTALOFI LEVANTE SL, Spain.
Entre Theatre in funded by Erasmus+