Hello and welcome to the May edition of the Smashing Times newsletter. Our theme this month is The Art of Remembrance.
As we bask in this period of better weather, and the excitement for summer holidays builds, it is important, at the same time, to take pause and reflect on those who are no longer with us. To honour the memory of the loved ones who won't be joining us in these summer months, but who are always close to our hearts and minds, palpable still.
But remembrance can take other forms too. It may comprise the recollection of individuals from history who mean something to us: changemakers, renegades, and those who left their footprint on the times in which they lived, and beyond. It may also involve past figures who exist outside of the orbit of mainstream historical memory. Or remembrance may simply refer to the personal act of recalling an earlier version of ourselves, or our lives.
These ideas are explored in the artworks below, as part of our now-revived Art Inspires segment, which begins with the poems of Francis Ledwidge, this month's Featured Artist. Ledwidge's poems and Linda Greene's painting invoke the remembrance of lost loves, reminding us of the transience of our time on this planet. Hannah Kiely and Michael Curran-Dorsano's poems honour anonymous, neglected figures from the past, while examining displacement and dehumanisation as symptoms of systemic injustice. Following this section is Smashing Times News, 10 We Admire, News From the Network, and a list of upcoming grants and opportunities.
---
Favourite Quotes
'O you who turn the wheel and look to windward,
Consider Phlebas, who was once handsome and tall as you.'
– TS Eliot, 'The Waste Land'
'Our present will become the past of other men and women. We depend on them to remember it with the complexity with which it was suffered; as others, once, depended on us.'
– Eavan Boland, 'The Woman Poet in a National Tradition'
'Let them not forget us, the weak souls among the asphodels'
– Giorgos Seferis, 'Mythistorema'
Recommended
Cinema Paradiso
Cinema Paradiso, directed by Giuseppe Tornatore, is rightly recognised as one of the greatest films of all time. A coming-of-age drama, it centres on the friendship of an ageing projectionist with a young boy, told through the eyes of the young boy, now an adult, as he reminisces and remembers his friend who has recently died. It is a life-affirming ode to youth, nostalgia, and film itself, acknowledging the power of art in the lives of people forced to manage on very little. Watch the trailer here.
Grief Is the Thing with Feathers
Max Porter's extraordinary debut novel is part novella, part polyphonic fable, and part essay on grief. In a London flat, two young boys and their father, a Ted Hughes scholar, face the unbearable sadness of their mother's sudden death, when an unexpected visitor arrives – and stays. Full of unexpected humour and profound emotional truth, Grief Is the Thing with Feathers is both moving and inventive, with Porter's compassion and bravura style combining to dazzling effect. It is a reminder that life and memory are in the details. Purchase here.
The Lady in Number 6: Music Saved my Life
Directed by Malcom Clarke, this film won best documentary-short at the 2014 Academy Awards. The film's subject Alice (who at the time of its release was the world's oldest living Holocaust survivor) was born in 1903 into an upper-class Jewish family steeped in literature and classical music. In 1943, however, Alice, her husband, their six-year-old son Raphael (Rafi), and Alice's mother were loaded on the transport to Theresienstadt, a fortress town some 30 miles from Prague. Theresienstadt, touted by Nazi propaganda as the model ghetto – 'The Fuhrer's gift to the Jews' – had its own orchestra, theatre group, and soccer teams. Throughout the film, Alice, a concert pianist, describes how her optimism and music pushed her to survive the horrors of the holocaust. Alice died at the age of 110, one week before the documentary won its Oscar. You can watch the trailer here.
---
Art Inspires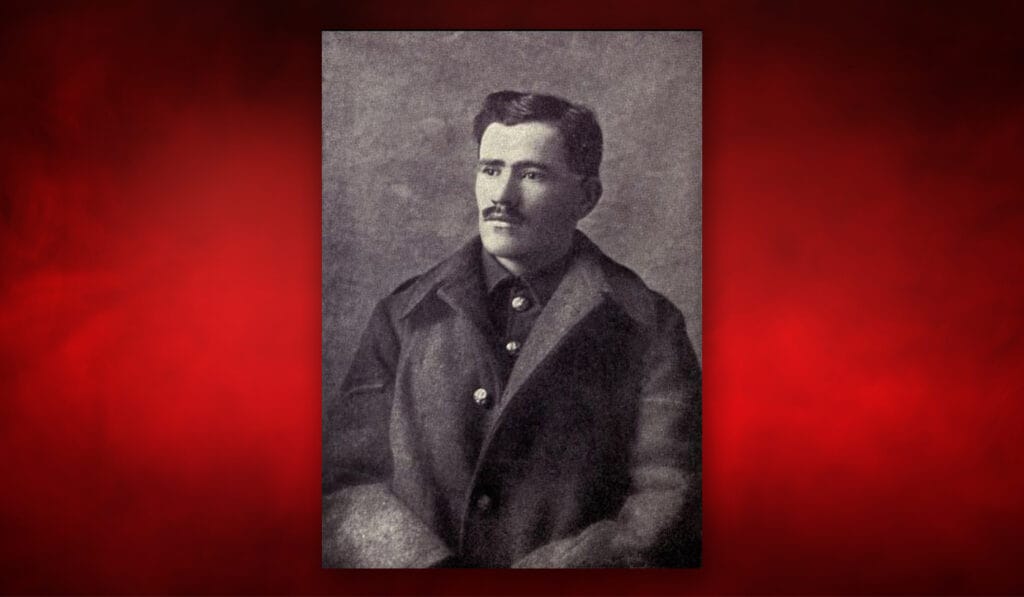 Featured Artist: Francis Ledwidge
Francis Ledwidge was born in Slane, County Meath, in 1887. Having endured a childhood of poverty, he left school at fourteen to work as a farm labourer, copper miner, road worker, and union organiser. Throughout this time, he produced an extraordinary body of lyric poetry. He burst onto the literary scene just before World War I, in which he served in a British Army uniform despite being a committed Irish Nationalist (he stated firmly that he could not stand aside while others sought to defend Ireland's freedom). In July 1917, he was killed near the village of Boezinge, West Flanders, Belgium. Ledwidge and his battalion were road-laying during a ferocious downpour of rain; as they paused to warm themselves with some tea, an enemy shell exploded near the poet. He died instantly.
Due to the prevailing political views in Ireland, his involvement in the war led to decades of suspicion and neglect, before Alice Curtayne published her acclaimed biography of the poet in 1972. Following this, his reputation was duly restored.
Ledwidge's three poems below speak to the power intimate love held over this young Irishman. And yet this love is portrayed as inherently fleeting and elusive, attesting to the ephemerality of life and life's raptures. Love is rendered simultaneously more precious and tragic by virtue of its fickleness. And when the pinnacle of passion has passed, what better way to honour it then through the intensely human act of remembrance.
In 'Lady Fair', imagined or speculative remembrance serves not only to enchant the poet, but to compromise the very veracity of memory itself. And in 'To One Dead' and 'The Resurrection', Ledwidge writes of Ellie Vaughey, a woman with whom he had a romance which eventually broke down, before she married another man, then died in childbirth in 1915. In this pair of poems, the poet is haunted by the cold, cruel reality of mortality, and the contingent nature of life and love, as he wrestles with these stark truths via that favourite prism of his: nature.
Lady Fair
Lady fair, have we not met
In our lives elsewhere?
Darkling in my mind to-night
Faint fair faces dare
Memory's old unfaithfulness
To what was true and fair.
Long of memory is Regret,
But what Regret has taken flight
Through my memory's silences?
Lo! I turn it to the light.
'Twas but a pleasure in distress,
Too faint and far off for redress.
But some light glancing in your hair
And in the liquid of your eyes
Seem to murmur old good-byes
In our lives elsewhere.
Have we not met, Lady fair?
To One Dead
A blackbird singing
On a moss upholstered stone,
Bluebells swinging,
Shadows wildly blown,
A song in the wood,
A ship on the sea.
The song was for you
And the ship was for me.
A blackbird singing
I hear in my troubled mind,
Bluebells swinging
I see in a distant wind.
But sorrow and silence
Are the wood's threnody,
The silence for you
And the sorrow for me.
The Resurrection
My true love still is all that's fair,
She is flower and blossom blowing free,
For all her silence lying there
She sings a spirit song to me.
New lovers seek her in her bower,
The rain, the dew, the flying wind,
And tempt her out to be a flower,
Which throws a shadow on my mind.
Shadows of her remain by Linda Greene
Shadows of her remain is an unsettling yet profound depiction of a lost love who will not go quietly. Despite the artist's attempt to bury their memories of, and affections for, the figure in question, the latter bursts through the dark ether as though from out of the grave, offering up her cool, unyielding gaze. Surrounding her are what resemble charred leaves and naked, unburyable ghosts. The overall effect is both haunting and truthful, as the murky, fragmented reality of remembering past love is powerfully evoked.
As the artist says herself, 'I often drown my paintings by soaking them overnight or by lighting them on fire with barbecue fluid. I guess I was unknowingly healing through the process of creating. This painting was in the bath for nights on end; that's how I got the charcoal to dance.'
Linda Greene is a modern Irish mixed-media artist with romantic sensibilities, whose artwork conjures images of serene Yeats-like landscapes. Greene's oeuvre is one for both collectors and art lovers to enjoy.
Mass grave at the Bon Secours Mother and Baby Home, Tuam, Galway. Photo: AFP/Getty Images
'Ireland's Shame' by Hannah Kiely
796 tiny skeletons.
Mary Frances Lenihan, but one.
Stench of church
and state from the sewer.
Surveys, digs, will tell us
more than we need to know.
Who were the 796
tiny humans, innocents,
let down by the nuns,
the Council, let down still.
Shame.
Time is running out
for the 'Maggie's' of the 40s and 50s.
Enda Kenny's tears have fallen
on closed hearts and dusty reports.
The women suffer again and again,
and suffer still, redress stifled
like the atmosphere of the laundries,
starched as the linen,
wrapped-up, tied in brown paper,
red-tape twine, time running out.
Pain.
Crumbling hotels
have remained just that.
Roads overgrown with agendas –
Ballinamore, Achill, Oughterard, Inch –
where no policymakers ever visit.
Desktop decisions in Dublin.
Another stain,
a turning point still out of reach,
as we collectively
bury our heads.
Hide.
11,988 homeless in Ireland, March 2023:
women, men, children –
these are not statistics.
Amira makes lunch, does homework,
and tries to have impossible fun
in a four-by-four hotel room:
two beds, six people.
That legacy is yet to unfold:
bureaucracy, empty buildings, our cities
unlived in, our people unhomed.
Shame.
Hannah Kiely lives in Galway, and has been published in Dedalus Press New Love Poems for Today: An Anthology, Vox Galvia: New Galway Writing, Galway Music Residency, RTÉ Sunday Miscellany, Pendemic and Spilling Cocoa over Martin Amis. She completed an MA in Writing in NUI Galway.
Still Standing by Joseph Capecchi. This painting depicts the abandoned stone home in Rosmuc that served as inspiration for the poem below
'Rosmuc' by Michael Curran-Dorsano
Winding up the stone-walled lane
past bramble, hawthorn and heather we came
to a fence swung wide, all signs pointing
to a bull inside, but were struck more
by the silence
borne in the corroded walls of your home,
ancient stone abandoned a century ago,
for this teanga Ghallda you'd never know,
only the forbidden salt-wind syllables
of Connacht – the Gaeltacht they call it –
blood of your blood ever strangers in speech.
Perhaps you could only
ever speak to your children in touch
or on wordless waves of thought.
And perhaps in knowing
the bramble, hawthorn and heather,
these sea-song secrets,
I'll know you better as my mother stands
resolute, lost amongst the vines and shoots
that entomb these memories of you.
Michael Curran-Dorsano is an American writer and actor based out of Belfast. A graduate of Juilliard's Drama Division and NUI Galway's MA in Writing, he has performed on stage, screen, and behind the mic in the US and Europe, while his poetry has been featured in Vox Galvia and Pendemic.
---
Smashing Times News
Rob Harrington as WB Yeats, performing Tales From an Afterworld by Féilim James
States of Independence: Performance of Tales From an Afterworld in Sandymount Community Centre
Smashing Times International Centre for the Arts & Equality were delighted to present a performance of Tales From an Afterworld on 5 May in Sandymount Community Centre, Dublin. Tales From an Afterworld is a narrative monologue told from the perspective of WB Yeats, exploring his life, his connection to different Irish locations, and his relationships with figures such as Lady Gregory, JM Synge, and James Joyce. Rob Harrington performed the piece, which was written by Féilim James.
The event was organised in association with The Sandymount Community Centre Cultural Committee, while flautist and committee member Cormac McGinley also performed. The evening also functioned as a multiplier event for the Erasmus+ funded project, Our Civic Heritage.
As part of the event, Freda Manweiler, Smashing Times Producer and Company Manager, delivered a presentation workshop for the Erasmus+ project Our Civic Heritage, which promotes civic engagement at a European level. This was followed by a post-performance talk and States of Independence workshop where audience members had the opportunity to reflect on and engage in discussion on changemakers in history and today. The States of Independence project celebrates the stories of ten changemakers from the decade marked by the Decade of Centenaries, and the stories of ten changemakers today who work to make society a better place for all. As part of this project, Tales From an Afterworld will again be presented, alongside other performances, during the Dublin International Arts & Human Rights Festival, 13-22 October, 2023. Presented as part of the Theatre in Palm project and supported by The Arts Council Open Call as part of ART: 2023, a Decade of Centenaries Collaboration between The Arts Council and the Department of Tourism, Culture, Arts, Gaeltacht, Sport and Media.
States of Independence celebrates the stories of ten changemakers from the Decade of Centenaries 1912-1923 and the stories of ten changemakers today working to make society a better place. The twenty stories gathered act as inspiration for the creation of new artworks by ten artists, working in visual art, film, dance, theatre, creative writing, and digital arts. The artists come together to create a range of artworks and performances for public display in eight sites – both ancient and modern – across Ireland, and for display via a creative billboards campaign, and online on the Smashing Times Virtual Art Gallery. The stories, artworks and performances are shared with public audiences to reflect on modern day revolutionary visions for the future inspired by the past, launched for the annual Dublin International Arts and Human Rights Festival, 13-22 October, 2022.
For more on the European project Our Civic Heritage, please click here. Read more on the States of Independence project here, and Theatre in Palm here.
Image by Mary Moynihan
States of Independence: Open Call and Public Workshops
As part of States of Independence, Smashing Times International Centre for the Arts and Equality are conducting ten creative workshops open to the public, and are holding an open call inviting members of the public to nominate a changemaker story from the decade marked by the Decade of Centenaries (1912-1923), and a changemaker story from today.
Who is, or was, a changemaker, visionary, champion or warrior in your life, a person who inspired you, who created change for you, themselves, or others? This could be a friend, relative, a loved one, a stranger, your best friend, someone from history, or even yourself!
Why do we need changemakers? For young people, they can inspire and motivate them to be heroic themselves. Changemaker stories can amplify values of equality and rights, can show us how to overcome challenges, how to stand up for others, and can inspire us to work together to build a better world for all. Changemakers highlight qualities we already have but may not be aware of. Stories of change can pick us up when we are down and give us hope. They bring light into darkness and validate cultural values of dignity and respect for others. Finally, stories of heroes and heroic myth have been around for centuries, alongside our desire for equality and justice. Heroes can fuel a community desire to stand up for justice and the rights of others.
Submit your changemaker story here (scroll to middle of page).
For more on the European project Our Civic Heritage, please click here. Read more on the States of Independence project here.
Niamh Sweeney performing Love the Earth during St Patrick's Festival, Collins Barracks
Upcoming Performance of Love the Earth During Bord Bia Bloom Festival
Following on from the highly successful performance during St Patrick's Festival on 18 March, Goal NEXTGEN and Smashing Times International Centre for the Arts and Equality are delighted to present five Changemakers Storytelling sessions, as part of Bord Bia Bloom Festival, 1-5 June, Phoenix Park. This involves performances of Love the Earth, written by Mary Moynihan and inspired by three stories from Goal's Global Citizenship Education Resources, which aim to inspire a sense of global connectedness and oneness.
GOAL's Global Citizenship Education programmes contribute to raising a generation of Global Citizens who understand and critically reflect on our interconnected world, and who can act in pursuit of a fairer, more equal, and sustainable world for all.
The Water Princess tells the story of Josie and her journey with her mother to get clean water. The story of The Hummingbird illustrates how, no matter how big or small we are, we can all make a difference. The story of The Salmon of Knowledge is a reflection on the importance of taking care of our oceans and planets. This interactive storytelling session, aimed at children aged between 4-12, will take place on the Budding Bloomers Stage on each day of the Bord Bia Bloom Festival, 1-5 June, 2023. Supported by Theatre in Palm, Creative Europe, and The Arts Council.
The performance dates and times are as follows:
Thursday, 1 June, 12:30pm. Budding Bloomers Stage.
Friday, 2 June, 12:30pm. Budding Bloomers Stage.
Saturday, 3 June, 1:05pm. Budding Bloomers Stage.
Sunday, 4 June, 12:30pm. Budding Bloomers Stage.
Monday, 5 June, 12:30pm. Budding Bloomers Stage.
To book, please click here.
---
Smashing Times Travel
Night-time view of Matera, Italy, where Michael McCabe participated in the final meeting of the Entre Theatre project
Recently, a number of Smashing Times staff and representatives travelled to an array of locations for European partner exchanges. Destinations included Portugal, Italy, Lithuania, and Bulgaria.
Smashing Times artists Rob Harrington and Niamh Sweeney had a fantastic time participating in the Creative Europe-funded Theatre in Palm Academy in Lisbon, Portugal, from 11-13 April. Read more about the Theatre in Palm project here. Rob and Niamh also attended training for the Theatre Trails project in Sofia, Bulgaria, funded by Erasmus+, from 25 April-2 May.
Meanwhile, Michael McCabe, Artist/Facilitator-in-Residence, took part in the final meeting for the Erasmus+ funded Entre Theatre in Matera, Italy, from 11-13 April, and Veronica Leaney, Financial Administrator, and Seán Leaney attended the final meeting and conference for the ACDC project, supported by Erasmus+, in Vilnius, Lithuania, from 19-22 April. Finally, Freda Manweiler, Producer and Company Manager, and William Caughey travelled to Siena, Italy, for the final meeting of the Erasmus+ funded Story Project, from the 2-4 May.
---
10 We Admire
Each month in 2023, we bring you a list of '10 We Admire', celebrating all things positive in the world of arts, culture, and cultural heritage, incorporating themes such as equality, climate justice, and peace.
This month, aligning with our theme of The Art of Remembrance, we have identified 10 artists – sculptors, painters, and visual artists – who through their art highlight themes of remembrance, grief, historical memory, and mythology, exploring different ways narratives can be reimagined through their art form.
John Beattie
John Beattie is a visual artist. Originally from Donegal, and based now in Dublin, Beattie's work involves still and moving image productions. In his process, he re-addresses historical, cultural, and political narratives through a cinematic lens. His practice is characterised by a staged and choreographed dimension. He examines and re-presents historical events and narratives using a range of imaging technologies, in a way that reveals, or makes visible, often unseen, or unknown aspects. Through montage, and a layering of historical representations and timeframes, the work offers new perspectives on familiar subjects.
Currently, he is Artist in Residence at the National Archives of Ireland, on a two-year commission, as part of the Decade of Centenaries Programme, 2021-2023. 'Reperforming State Memory' seeks to engage with National Archives collections and to work collaboratively with staff to explore different modes of display and representation of archive material. Over the course of his residency, Beattie will create a body of work that re-stages and brings to life a series of historical narratives and events from the period 1921-1923.
His exhibition Reconstructing Mondrian, a 60-minute video installation with large-format hand-printed photographs, is currently taking place at the Hugh Lane Gallery, Dublin, and runs until 6 August, 2023. Read more about John's work here.
Aisling Drennan
Aisling Drennan is a contemporary abstract painter whose work is rooted in the material curiosities and playfulness of oil paint. Currently, her painting practice is concerned with stone-wall formations, drawn to their heaviness of form yet lightness of appearance. Studies of stone walls are abstracted and etched into layers of paintwork: constructed, deconstructed, scratched, rubbed, and finally reapplied to form a new skin and begin the process over; a method of finding and losing the painting until visually robust. Her practice is influenced by the American abstract-expressionist movement of the 1950s and the expressive content of her own experience as a former professional Irish dancer with Riverdance, the show. Artists such as Joan Mitchel, Sean Scully, and Willem de Kooning have informed her artistic development's arrival at its current balance between chaos and structure. Aisling creates energetic and colourful paintings. Read more about her work here.
Conor Harrington
Conor Harrington is an Irish painter living and working in London. He is a former graffiti artist and still retains some of those elements in his more recent works. He generally works in gallery settings where he sets new boundaries and reinvents his own work. He utilises realistic images of people in his pieces, incorporating abstract elements to accompany his painted subjects. His illustration of the human form is mesmerising: he skilfully hones in on certain parts of the figure, while obscuring others through the use of bold line work, superb shading, and bursts of colour within his creations. Ultimately, the ability to combine unconventional, contemporary techniques, while focusing on the more historical human form, allows his art to be more revolutionary in nature, while retaining a sense of historical importance. His works are unquestionably dreamlike, finding a striking balance between the ethereal senses and hard realism which underpin the dominant themes of today's society. Read more on, and view, Conor's work here.
Jesse Jones
Jesse Jones is a Dublin-based artist. Her practice is multi-platform, working in film installation, performance, and sculpture. Often working through collaborative structures, she explores how historical instances of communal culture may hold resonance in our current social and political experiences. Her recent work proposes a re-imagining of the relationship between the law and the body through speculative feminism. Using a form of expanded cinema she explores magical counter-narratives to the state drawn from suppressed archetypes and myth. Major public commissions include In the Shadow of the State (2016) with Sarah Browne, co-commissioned by Create, Artangel, and ART. She is currently the inaugural artist-in-residence for the King's Inn society of Ireland where she is researching the relationship between law, testimony, and performance. Her teaching practice runs parallel to her work as an artist; she teaches a visual art programme on Sherkin Island, Cork as a lecturer for TU Dublin's School of Creative Arts. Read more and view Jesse's work here.
Oisín Kelly
Oisín Kelly was born in Dublin on 17 May, 1915, the son of a schoolteacher. He was undoubtedly the best-loved Irish sculptor of his era, working in a directly accessible style without descending into either academicism or neo-Celtic pastiche, and thoroughly mastering a wide range of techniques and materials. Kelly was equally effective as a public sculptor and a private one, and several of his works, notably the monument to Jim Larkin ('Big Jim') in Dublin's O'Connell Street, have become landmarks for the ordinary citizen.
Discovering a flair for carving, Kelly created his first mature works in the mid-1940s, including céilí dancers – a theme to which he often returned. Kelly was a regular figure in both the IELA and the RHA summer shows. Though wood was probably his favourite medium, he also worked at various times in stone, bronze, copper, and even in cement. For the newly built St Theresa's Church at Sion Mills, Co Tyrone, Kelly engraved a version of the Last Supper on a massive piece of slate measuring four by 14 metres; this was installed over the main entrance. One of his most famous pieces is perhaps The Children of Lir, which was commissioned for the Garden of Remembrance on Dublin's Parnell Square. Commemorating Irish freedom fighters, it was unveiled on Easter Monday, 1966, the fiftieth anniversary of the Easter Rising, by then President Éamon de Valera. He died on October 12, 1981. For more about his life and work, click here.
Lorraine Lawlor
Lorraine Lawlor, who lives and works in Dublin, has a degree in Fine Art from Dublin Institute of Technology, now TU Dublin. Her first solo exhibition was Dirty Old Town in the Talbot 101 restaurant in 2004, followed in 2008 by Landscape, Interrupted in the Ivy House Drumcondra in 2008. Her third solo exhibition, Into Memory, was a series of artworks in response to losing her father in 2016, an exploration of the themes of myth, memory, superstition, mementos, dreams, and more. The paintings are oil on canvas and the smaller works are mixed-media collage on wooden blocks. Lorraine has also worked as a freelance workshop facilitator since graduating in 2002, and was a regular workshop leader in the Chester Beatty Library for over a decade, designing and leading workshops based on the Museum's collections. Read more and view Lorraine's work here.
Alice Maher
Alice Maher studied at the University of Limerick and the Crawford College of Art, Cork. She was awarded a master's degree in fine art from the University of Ulster, and, shortly after, a Fulbright Scholarship to San Francisco Art Institute. Maher works in the realms of nature and culture, subversion and transformation, mythology, and memory. Her work involves many different media, including painting, drawing, sculpture, print, photography, and installation. Her art touches on a wide range of subjects, often reprising, challenging, and expanding mythic, historic, and vernacular narratives. Her work spans drawing, painting, sculpture, photography, installation and moving image. Her most recent work Memento Civitatem is a collaboration with book artist Jamie Murphy. It is the first artists' book to be commissioned by the National Gallery of Ireland, and has been specially designed for display at the Gallery. Memento Civitatem is a response to the Gallery's archives of artists who lived through the social and political developments commemorated by Ireland's Decade of Centenaries. Read more about this project here.
Orlagh Meegan-Gallagher
Orlagh Meegan-Gallagher graduated from NCAD in 1987 and is a member of Visual Artists Ireland. After leaving college, she worked in theatre and film for Shepperton Studios, England, and The Sydney Opera House, Australia, and completed a postgraduate in Art Education in 1995 at the University of London. She has exhibited her work in both Dublin and London, and her work is in private collections in Ireland, England, Portugal, France, and New York. Orlagh works in paint, textiles, and mixed media. Concept is a very important element in her practice and her work is imbued with layers of meaning expressed through her use of theme, colour, and materials. Orlagh has also been heavily involved in community art projects, believing strongly in sharing her passion for the arts through education.
For the last six years Orlagh has curated exhibitions for Carrickmacross Arts Festival and Carrickmacross Workhouse. Her focus is to make art accessible to everyone. Orlagh is currently working with nursing homes using reminiscing, sound, video, and art activities on the theme of the sea, rivers, and lakes to create collaborative community art events. Read more on this project here.
Paul Woods
Paul Woods is an Irish artist who graduated from Limerick School of Art and Design with a BA in fine art painting. He has exhibited in Ireland, America, and Poland. His work centres on the past, memory, war, and aspires to an up-to-date visual compendium and evaluation of the tragedy of life lost in warfare, in times when global conflict and economic strife are paramount issues. Paul's work is about personal, collective, and universal histories. Paul's often-large-scale artworks combine painting and photographic techniques to produce multi-layered images. Paul has travelled and researched extensively on the subject matter of war and conflict, from battlefields in Europe, Asia, and North America, to Auschwitz and Thailand's Kwai River. Read more and view Paul's work here.
Cléa van der Grijn
Cléa van der Grijn is a visual artist, filmmaker, and writer based in Sligo. After graduating with first-class honours from the National College of Art and Design, Dublin, van der Grijn presented more than 25 solo exhibitions and 40 group shows nationally and internationally. She employs various media, including site-specific installation, experimental film, large format photography, collaborative projects, sculpture, drawing, and painting. She travels extensively, and has lived in Italy and Mexico with her young family, researching the relationship between emotional time and measured time through the culture of death. Van der Grijn's work signifies a process-orientated philosophy engaging the viewer in the concept of deconstruction, demonstrating uncoordinated compositions deliberately revealing traces of use, whereby the nature of their materiality is brought to the foreground. Core concerns are shifts in perception due to trauma and loss, and the potential space this opens up for new imaginings and the unravelling of memory. For more on Cléa's work, click here.
---
News From the Network
Artist Residency to Celebrate 50 Years of National Women's Council
Create and The National Women's Council (NWC) have recently announced artist and activist Grace Dyas as the recipient of an Artist Residency Award.
2023 marks the 50th anniversary of NWC, the leading representative organisation for women and women's groups in Ireland. Established in 1973 as the Council for the Status of Women, NWC has over 190 member groups today, representing a diverse range of women from across the island of Ireland, and a large and growing community of individual supporters.
This anniversary is an opportunity to celebrate the achievements for women and women's rights in Ireland, and to recognise the important, often invisible, contribution of women's organisations and activists in bringing about this positive change. NWC are setting out to achieve this through a combination of creative approaches and engagements, discussion and debates, as well as celebratory events throughout the year. The Artist Residency Award is a key artistic strand of these activities. The residency is supported by The Arts Council of Ireland.
Grace Dyas is an established artist and activist with nearly twenty years experience making socially-engaged art. She often engages with people who have survived trauma, making work collaboratively about social justice issues. Grace employs the mediums of live performance (theatre), film, installation, and conceptual art, and has over the past decade created landmark works of art which pose provocative questions about power, ethics, class, and social justice.
Grace had this to say: 'I am only delighted to have been chosen to spend time and make work with members of the National Women's Council across the country, exploring the last fifty years of feminist struggle on this island. My practice is focused on how art can hold opposing truths. I look forward to making art that facilitates a celebration of the collaboration, critical thinking, and love that makes up the legacy of the National Women's Council on their 50th anniversary.'
For more on the work of the National Women's Council, click here.
Poetry Ireland: Poem of the Week
Our friends and partners at Poetry Ireland are showcasing a poem a week from past issues of Poetry Ireland Review. The current iteration features 'Day Return' by Aoife Lyall. Read here.
This poem was included in Issue 135 of Poetry Ireland Review, edited by Colette Bryce, features new poems from Róisín Tierney, Colm Tóibín, Tara Bergin, Louis de Paor, Neetha Kunaratnam, Scott McKendry, Lianne O'Hara, and many others. Books reviewed in this issue include the latest titles from James Harpur, Kayo Chingonyi, Dairena Ní Chinnéide, and Mary O'Donnell, along with debut collections from Audrey Molloy, Victoria Kennefick, Aoife Lyall, and Gail McConnell.
---
Grants and Opportunities
For writers, playwrights, screenwriters, artists, and creators
European Youth Foundation
The European Youth Foundation (EYF) is a fund established in 1972 by the Council of Europe to provide financial support for European youth activities. Its purpose is to encourage co-operation among young people in Europe by providing financial support to such European youth activities which serve the promotion of peace, understanding, and cooperation in a spirit of respect for the Council of Europe's fundamental values such as human rights, democracy, tolerance, and solidarity. The Pilot Activity Grant is currently open for applications and the deadline is 1 June, 2023. Further details here.
Arts Council Festival Investment Scheme
The Festival Investment scheme is open to multi-disciplinary festivals and single-artform festivals taking place between January and June 2024. The deadline is 1 June, 2023. Further details here.
Mná na hÉireann, Women of Ireland Empowerment Fund 2023-2026
The Mná na hÉireann, Women of Ireland Empowerment Fund 2023-2026 is a €1,000,000, three-year fund created by Rethink Ireland in partnership with Bank of America and the Department of Rural and Community Development, via the Dormant Accounts Fund. The Women of Ireland Empowerment Fund aims to support women facing intersecting forms of disadvantage into sustainable employment and educational pathways. The deadline is 2 June, 2023. Further details here.
Arts Council Arts and Disability Connect
Arts and Disability Connect (ADC) is a scheme open to artists with disabilities working in any artform. The deadline is 7 June, 2023. Further details here.
Arts Council Authored Works
The purpose of Authored Works is to provide film artists with the creative and editorial freedom to make a feature-length authored cultural film work from a strong artistic point-of-view. Films must be artist-led. The deadline is 8 June, 2023. Further details here.
For more grants and opportunities, please visit our Grants and Opportunities web page here.
That's all for this month's edition. Thanks so much for reading. We owe a massive debt of gratitude, too, to all of the contributors who made this newsletter possible. We'll be back next month with Ordinary Stories, tying in with celebrations of Bloomsday, the day over which James Joyce's Ulysses takes place, a novel that illuminates and elevates ordinary, everyday experience.
Bye for now,
Féilim Ó Brádaigh and Niamh Clowry
Dedicated to the memory of Cynthia (Fui Foon) Keegan-Chai and Jim Arbuckle, our beloved friends and colleagues who worked with us and provided invaluable contributions to the growth and development of Smashing Times. Sadly missed and lovingly remembered.