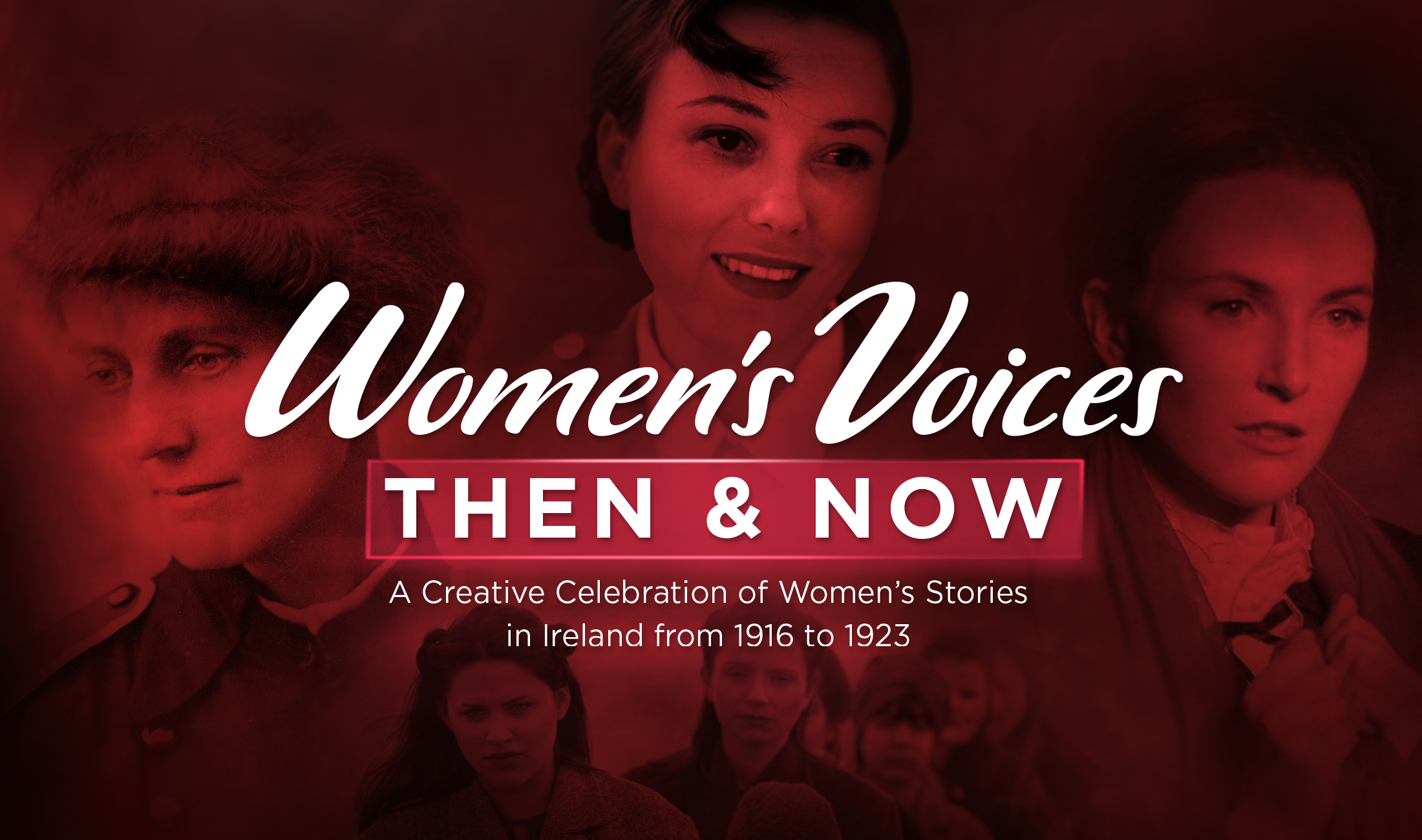 'How can you be an artist, and not reflect the times?'

– Nina Simone
Welcome to the Smashing Times Digital Art Exhibition celebrating the stories of powerful women in Ireland from 1916 to 1923. Our venue is cyberspace and our exhibition is titled Women's Voices Then and Now – A Creative Celebration of Women's Stories from 1916 to 1923.
---
This unique digital art exhibition is displayed on the web platform for the Smashing Times International Centre for the Arts and Human Rights, dedicated to the promotion, protection, study and practice of the arts, human rights and gender equality. The centre operates as a world class arts space and digital hub for artists, communities and the general public across Ireland and internationally, providing a resource service and networking agency, and an annual inter-disciplinary arts programme.
This exhibition takes inspiration from women's stories from the 1916 to 1923 period in Irish history, highlighting stories of change experienced by pioneering women in Ireland. We explore women's stories covering the Irish Rising of 1916, the 1918 Centenary Vote for Women, the Civil War, War of Independence and the founding years of the Irish Free State. We also highlight the voices of artists and citizens as they reflect on the decade of centenaries taking place in Ireland. Join us for storytelling and creativity as we journey across four rooms highlighting extraordinary stories of women. Are these ordinary women in extraordinary times or is it simply that all women are extraordinary?
The Women's Voices Then and Now digital art exhibition has four parts. Click on each part to enter and read the narratives. Part one refers to women's stories from the Easter Rising of 1916, part two refers to the suffragist and suffragette movements and the campaign for votes for women, part three refers to women's stories from the Irish War of Independence, the Civil War and the founding of the Irish Free State and part four refers to voices of artists, activists and citizens today. Each part is made up of an historical overview, women's biographies, and artworks made up of poems, digital images, photography, original artworks or extracts from original theatre scripts or original film work.
The exhibition has four parts:
Curators and Artists
The lead curator and artist on this digital art exhibition is Mary Moynihan, Theatre and Film Maker and Artistic Director of Smashing Times working with associate curator and researcher Niamh Clowry. The Digital Artist and Graphic Designer is Ed Moynihan, EM Creative. Artists working on the project include Freda Manweiler, Producer, Mark Quinn, Film Editor, High Wire Ltd, Róisín McAtamney, Actor, Facilitator, Megan O'Malley, actor, Ann Sheehy, actor, Tamar Keane, Facilitator, Dr Eric Weitz, Emeritus Assistant Professor, School of Creative Arts, Trinity College Dublin, director, and Tamar Keane, facilitator. The historian advising on the project (pro bono) is Sinéad McCoole.
To view more information about artist biographies click here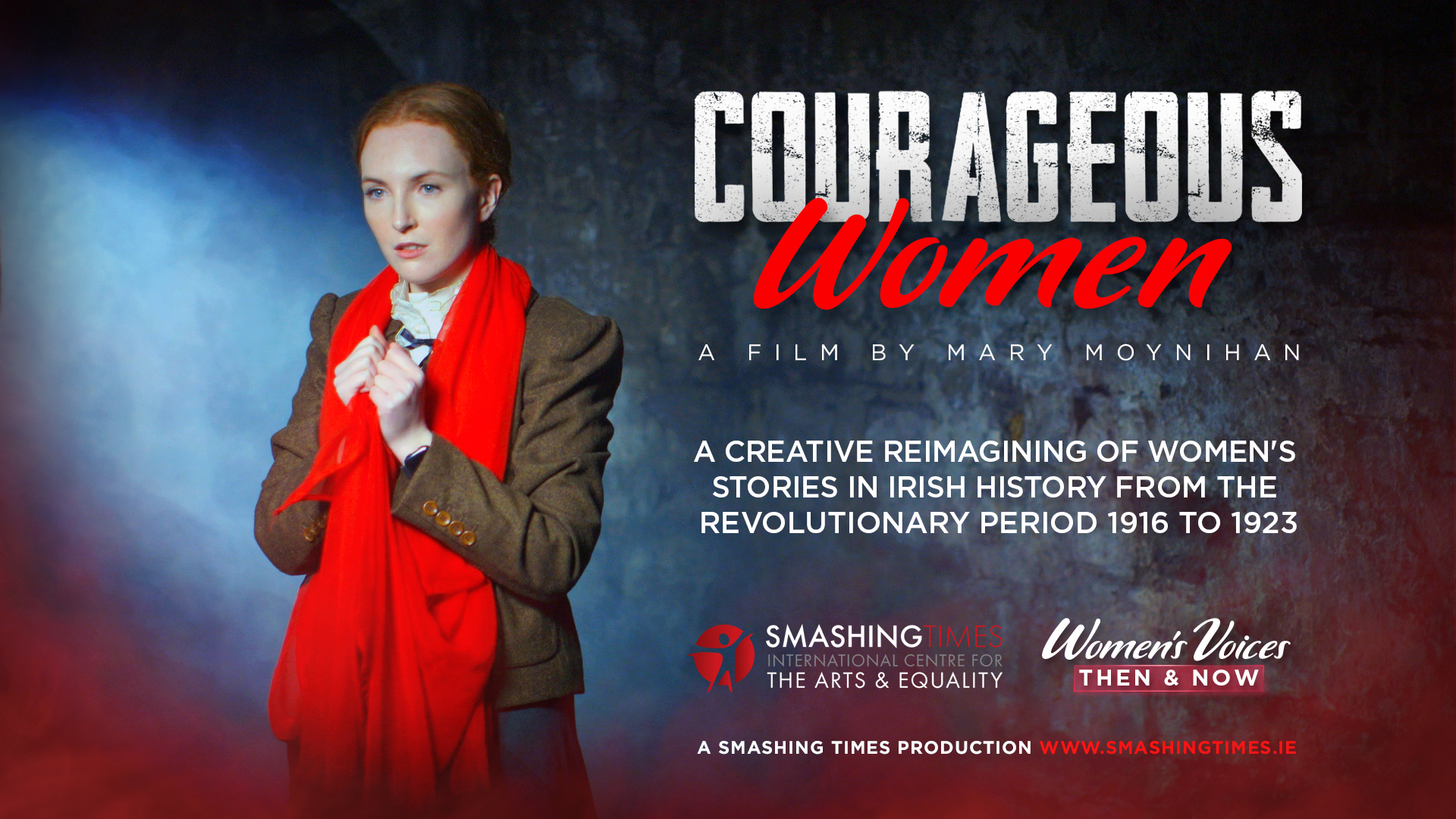 WOMEN'S VOICES HOME | PART I | PART II | PART III | PART IV | BIOS | ARTISTS