The War of Independence was a guerrilla conflict between the British state and its forces in Ireland and Irish republican guerrillas in the Irish Volunteers or Irish Republican Army. The war ran between 1919 and 1921, but violence both preceded these dates and continued afterwards.
The events of the Easter Rebellion of 1916 served as a precursor to the War of Independence. The rebellion was put down within a week with about 500 deaths, but the British reaction, the execution of the leaders and the arrest of 3,000 nationalist activists antagonized Irish public opinion. The release of prisoners who had been involved in the Rebellion in 1917, coincided with the continued rise of the Sinn Fein party, with many joining the campaign against the introduction of conscription into Ireland for the Great War (WWI). Sinn Fein had 1,300 registered clubs with a membership of 250,000 by the end of 1917; the Gaelic League also expanded from 312 branches in 1917 to 700 by 1920; and the membership of the Irish Volunteers and the IRB also grew. The popular base existed to conduct an election campaign and from May 1918 a standing committee of Sinn Fein began planning an election strategy. Despite the difficulties created by the arrest of leading figures, the election campaign ran smoothly. A new impetus, almost a new direction, was given to it by the announcement of the end of I the World War on 11 November 1918.
In December 1918, Sinn Fein decisively won the Irish vote in the General Election taking 73 seats out 105 (being a majority everywhere except Ulster) and declared an Irish Republic. The first republican parliament or Dáil, met on 21 January 1919, and for the most part, the proceedings were conducted in Irish, beginning with a prayer delivered by Fr Michael O'Flanagan. The initial business was conducted swiftly: the appointment of a speaker, Cathal Brugha, the appointment of clerks, and the calling of the roll. Twenty-nine names were recorded as present, but the attendance of Harry Boland and Michael Collins was incorrectly called to conceal their mission to rescue Eamonn de Valera from jail. Then the main resolutions of the assembly were formulated: the constitution, the declaration of independence, the address to the free nations of the world, and the democratic programme. The first was read in Irish alone; the other three in Irish, French and English.

No oath was administered on 21 January. A republican pledge had been signed at a prior meeting on 7 January by the elected deputies present:

'I hereby pledge myself to work for the establishment of an independent Irish republic; that I will accept nothing less than complete separation from England in settlement of Ireland's claims; and that I will abstain from attending the English Parliament.'
Declaration of Independence
Address to the Free Nations of the World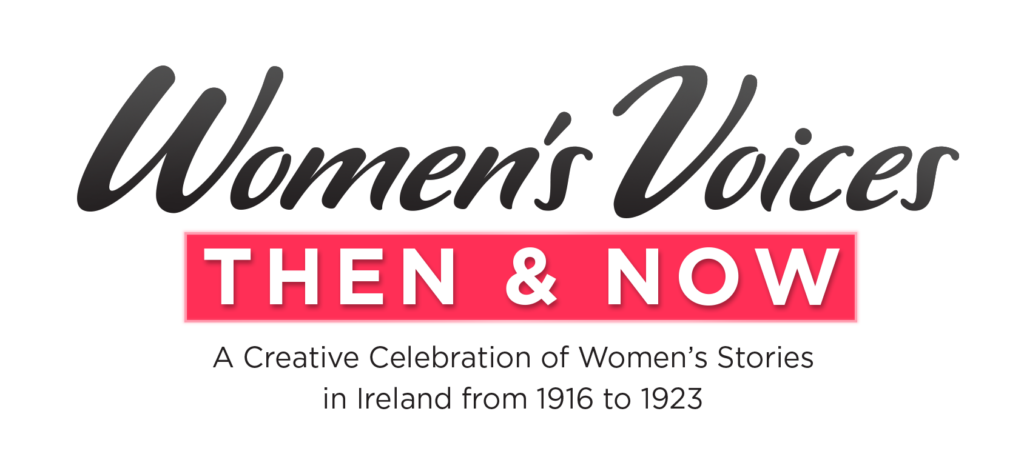 WOMEN'S VOICES HOME | PART I | PART II | PART III | PART IV | BIOS | ARTISTS